Myanmar visas for U.S. citizens
For many years, Myanmar (Burma) remained closed to most travelers. It was not until 2011 that the country was fully opened for tourist visits.
Citizens of most countries, including the United States, must apply for a visa to enter Myanmar, but don't let that stop you! U.S. citizens (as well as tourists from about 100 other countries) can obtain a visa for Myanmar online, without visiting the consulate.
Table of contents
The whole process is simple and takes up to 30 minutes!
How to apply for a Myanmar e-visa online?
To obtain this visa a tourist must book a hotel and airfare (either online or through a tour operator), and then fill out the online application form on the Myanmar e-Visa website.
After completing the application form you need to pay the Myanmar visa fee of 50 USD. The visa fee can also be paid directly at the airport of arrival.
The application can be reviewed for up to 3 business days. If the response is positive a visa confirmation will be sent to your email address. It must be printed out and presented at the check-in in the airport and then at the passport control upon arrival.
You do not need to submit a separate application for children under the age of 7. If the information about the child is included in your passport, it is enough just to fill in a minor section of the electronic application form. Children over the age of 7 must have a separate visa.
Myanmar visa requirements for U.S. citizens
When filling out the online form, you will need the following data:
Passport, valid for at least 6 months after the planned arrival date. The passport must contain at least one empty page for visa stamp;
A valid credit or debit card for the visa fee;
Valid email address;
A recent Myanmar visa photo
The questionnaire includes the travel itinerary, such as the port of arrival in Myanmar, the expected date of arrival and departure, hotel bookings. Note, that in order to get the Myanmar visa with a US passport, you must stay only in certified hotels, resorts, or guest houses.
The above rules apply to all U.S. travelers planning to visit Myanmar (Burma).
The Burma visa for U.S. citizens allows entrance only through the following 8 ports of entry:
Yangon International Airport
Mandalay International Airport
Nay Pyi Taw International Airport
Myawaddy Land Border Checkpoint
Kawthaung Land Border Checkpoint
Tachileik Land Border Checkpoint
Tamu Land Border Checkpoint
Rakhandar Land Border Checkpoint
In other cases, you can obtain a visa at the nearest Myanmar Consular Section or the Embassy of Myanmar.
Note, that the visa processing time may be delayed in case of missing required documents or errors made on the online application form.
Myanmar visa photo requirements
To submit an application, you must attach a digital photo that corresponds to the Myanmar visa picture specifications, such as:
The photo must have been taken recently, not earlier than 3 months ago;
The Myanmar visa photo size must be 38x46 mm (3.8x4.6 cm) in a printed form. Head height must be 34mm.
The minimum resolution of a digital Myanmar visa image must be 300 DPI;
Photo must be taken on a plain white background without extraneous objects and shadows;
The photo must be of good quality, without broken pixels, blurs, and shadows;
Facial expression must be neutral, eyes must look directly into the camera;
File size should not exceed 2MB.
Here is an example: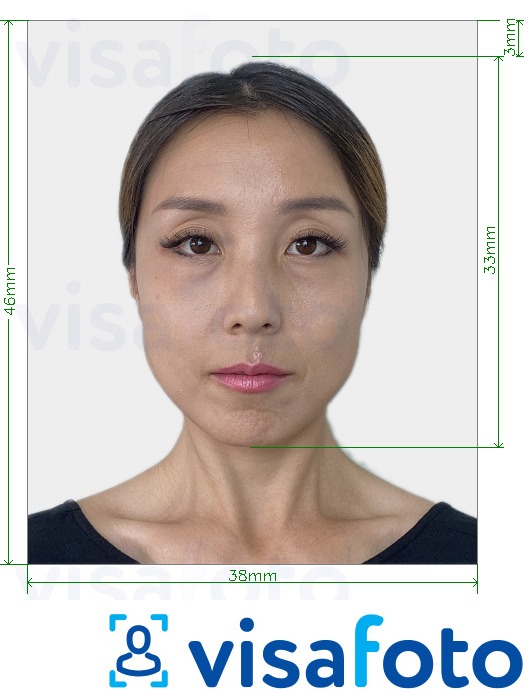 How to take a Myanmar visa photo online?
To get an instant photo for a Myanmar visa application, just upload here any of your portraits taken in a full face (selfies are also acceptable, as long as the face and shoulders in the photo are symmetrical).
Take an image with a smartphone or camera against any background, upload it here and instantly get a professional photo for your visa, passport or ID.
Source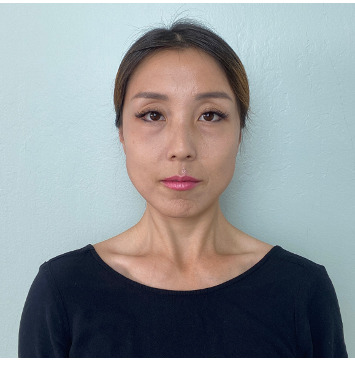 Result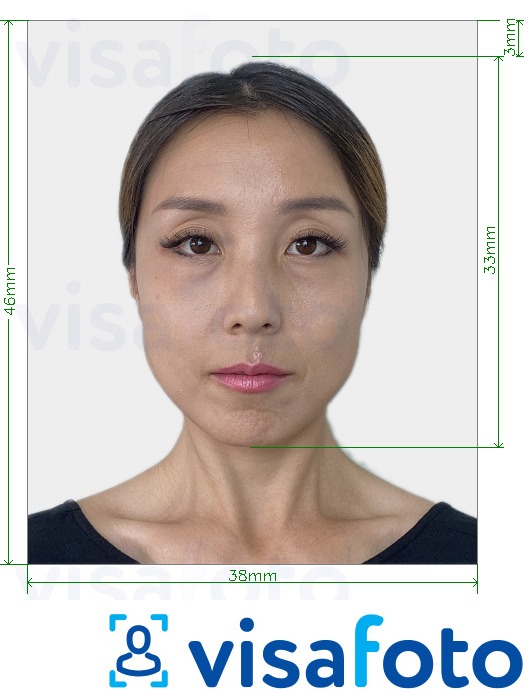 Visafoto will convert your picture to the Myanmar visa photo, adjusting all the important parameters:
Change any background to plain white;
Set the correct image size and format, position the eye line;
Fix the quality;
Prepare the image for printing.
First, take a photo of ours like this one: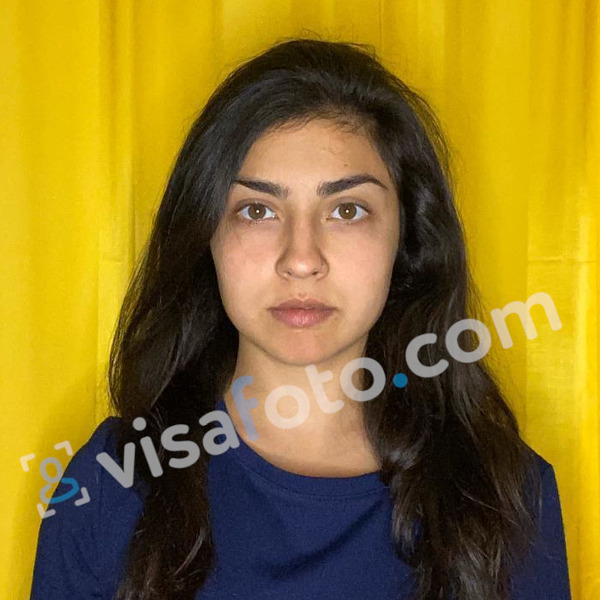 You will get 2 types of files:
A digital Myanmar visa picture for online submission;
A template for printing.
Here they are:
Recently Myanmar changed their Evisa website design and changed the photo preview box to square when you apply for a visa. So do not worry if your uploaded photo looks distorted - this is a bug of the new design. Your photo purchased at Visafoto.com is still valid: it is a 38x46 mm photo as required, and it certainly will be accepted. If any questions arise, just contact our 24/7 support.
Myanmar visa: length of stay
Currently, there are two types of online visas available to American travelers to Myanmar:
Tourist visa. It is valid for 90 days from the date of issue and allows you to spend up to 28 days in Myanmar. This is a single entry visa. For the possibility of re-entry or multiple entries, it is necessary to apply for a new one.
Business Myanmar visa with a validity period of up to 70 days. This visa also requires an invitation from a company registered in Myanmar and a copy of the inviting company's certificate of registration. This type of Myanmar visa costs $70.
Myanmar visa-on-arrival for American citizens
Currently, a Myanmar visa on arrival is available only for citizens of the following countries: Australia, China, Czech Republic, Germany, Hungary, India, Italy, Luxembourg, New Zealand, Russia, Spain, Switzerland.
Unfortunately, American citizens are not eligible for a Burmese visa on arrival.
No visa-free transit to Myanmar is allowed (except for transit passengers who do not leave the airport).