New Zealand Child Passport Application
Applying for children's passports entails several details that adult passport applications usually don't have, as they are minors and need legal protection. Here we will cover the basics!
Table of contents
Kiwi child passport application process: general steps
Now, you can start your application online. For this, you will need to:
Use your RealMe login;
Input your child's details;
Have an identity referee to confirm your child's identity;
Submit a suitable passport photo of your child;
Use a device with internet access and a camera;
Input an emergency contact;
Confirm consent from a parent or guardian of the child;
Have a payment method ready;
Input delivery details for the done passport.
How to apply for a New Zealand child passport in Australia?
If you're in Australia, you can also apply online. You will need the same details as in the previous section.
If you need an appointment to apply, here is the address of the NZ Passport Office in Sydney:
Level 22
20 Bond Street
Sydney, NSW 2000
Australia
If you are applying by mail, send it to
New Zealand Passport Office
GPO Box 365
Sydney, NSW 2001
Australia
How to apply for a New Zealand child passport by descent?
Suppose you are a citizen of New Zealand by birth (you were born in NZ) or have been granted NZ citizenship. In that case, it is possible to register your child (adopted or biological) as an NZ citizen by descent, which will make them eligible for a New Zealand passport. A citizen by descent has mostly the same rights as any NZ citizen.
To apply for such a passport (for children citizens by descent), use this form. It costs NZ$319.40, AU$306 or GB£166.
Once a citizen by descent turns 16, they may apply to be granted citizenship as an adult.
New Zealand child passport renewal
You can also apply to renew your child's passport online. Have these details and documents ready to do so:
The child's current passport;
RealMe login;
Identity referee;
Suitable passport photo
Credit, debit, or Prezzy card for payment.
New Zealand baby passport photo requirements
Have your digital application photo fulfil these requirements:
The photo must be a portrait with an aspect ratio of 4:3 or 3:4 on a smartphone;
The photo must be in colour and digital (not a scan);
The file format must be .jpg or .jpeg;
The file size must be between 250KB and 10MB
The photo dimensions must be between 900 and 4500 pixels wide and 1200 and 6000 pixels high;
The background must be light and plain, preferably light blues, greys and creams, with no other objects;
The camera should be about 1.5m away from you and at eye level to make sure that your face and ears are captured completely;
Your head must be centred in the photo, part of your shoulders and upper chest must be visible;
Your face and facial features must be discernible in the picture;
No distortions and digital enhancements are allowed;
Keep your facial expression neutral and look straight into the camera;
Glasses with tinted lenses or thick frames are not allowed;
No head accessories or gear are permitted except for religious or medical reasons. Your face must be fully visible in the photo.
Here are some guidelines and requirements specific to baby passport photos:
Have the picture from above, with the baby laying on a plain sheet;
Make sure the baby's eyes are open and their face is visible in full;
There must not be people or objects in the background.
Here is an example: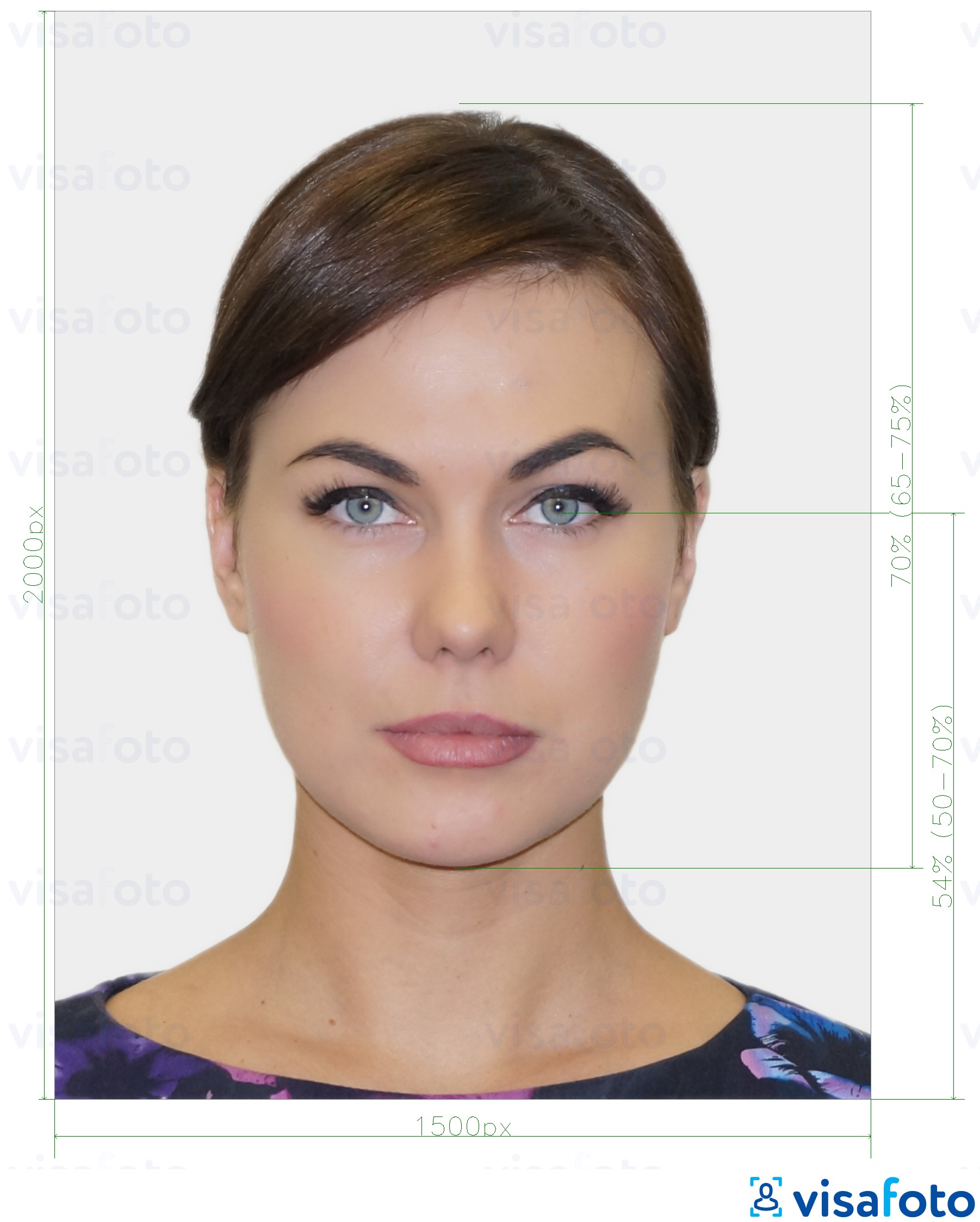 You can save time on your child's passport application by getting your photo professionally done online. With Visafoto, you can get a picture that's guaranteed to be accepted without going to a professional photo studio.
Simply take a picture of yourself following the guidelines and upload it to our tool below. No worries about the format, background, sizes, and dimensions: we'll handle that for you.
Take an image with a smartphone or camera against any background, upload it here and instantly get a professional photo for your visa, passport or ID.
Source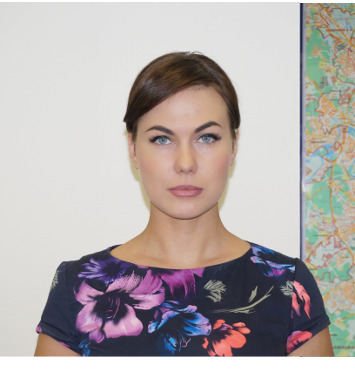 Result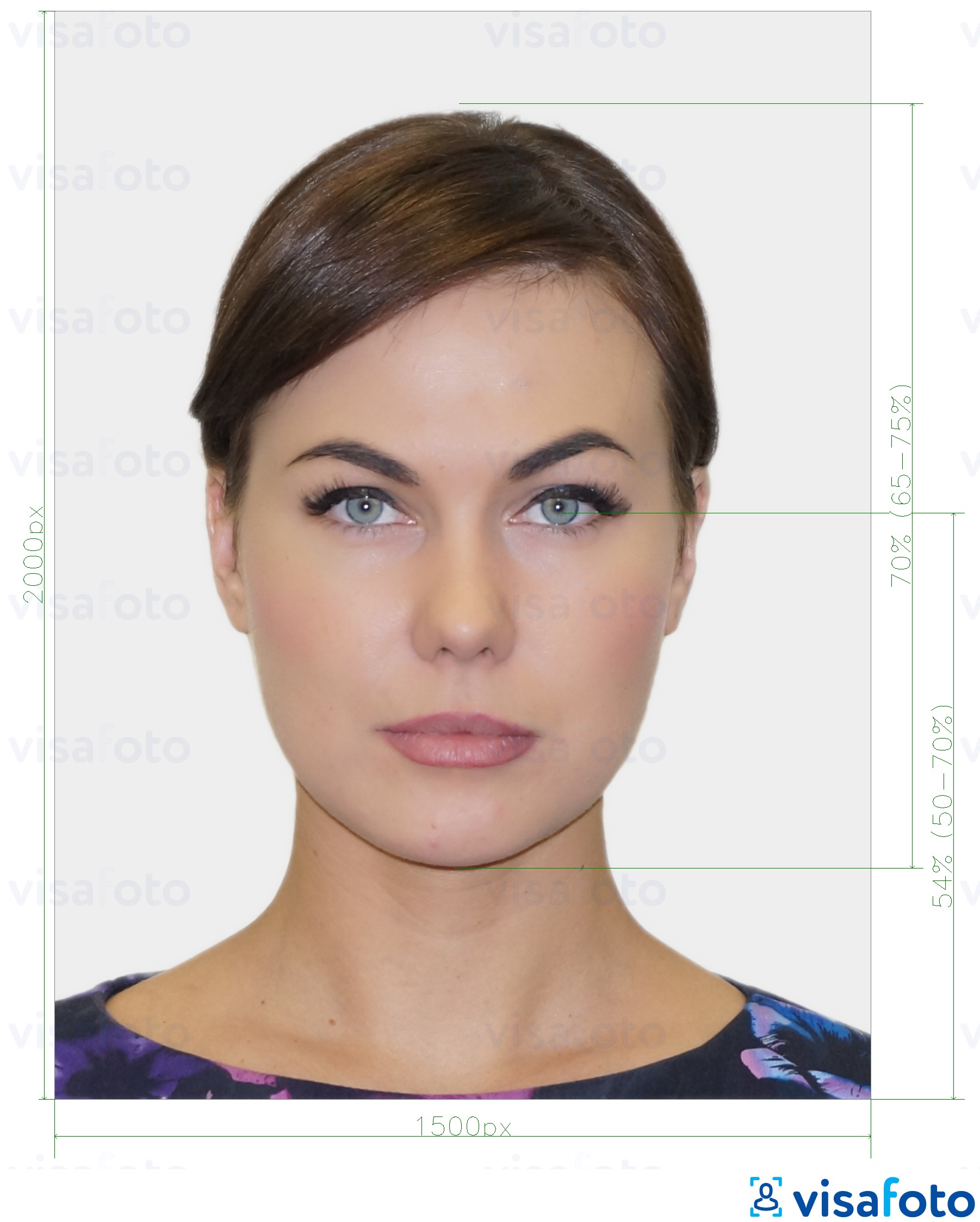 Take an image with a smartphone or camera against any background, upload it here, and instantly get a professional photo for your visa, passport, or ID.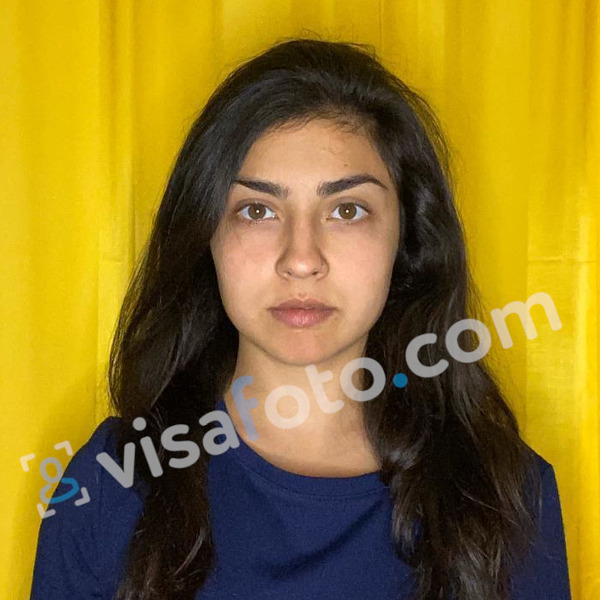 After resizing, your will get a photo for online submission and 4 small photos for printing: