New Zealand Student Visa
With its calm atmosphere, high standard of living, and high-quality education, New Zealand is a top choice for international students. Get all the basics on applying for a student visa for New Zealand in this article.
Table of contents
New Zealand student visa policy
To be eligible and have your visa application accepted, you must be accepted at and offered a course at an official New Zealand educational institution. You will also have to prove the financial means to fund your studies (including scholarships), your cost of living, and your journey tickets.
International students in New Zealand can work for 20 hours a week while studying and full-time during vacations. The work permit is written on the visa.
Graduates of New Zealand universities can obtain a Post-study work visa, which allows them to live and work in New Zealand for 1-3 years, depending on the level of education completed.
New Zealand student visa types
A student visa is intended for long-term studies (more than three months). Also, there are other visa types that allow studies with different conditions:
A visitor visa for visa-required countries allows you to take part in a short course for up to 3 months;
For visa-waiver countries, you can enter NZ and take a short period for up to 3 months;
Working holiday visa permits to work and take a short course for up to 6 months;
Pathway visa, which allows you to study up to 3 pre-approved programmes;
In some cases, the consulate may give you a Limited Purpose visa instead of a student visa. A limited entry visa cannot be changed or extended while in New Zealand and is cancelled after you leave the country. Also, the limited visa does not always imply work opportunities while studying.
This article will mostly focus on the student visa process.
New Zealand student visa requirements
Here are the requirements to apply for a student visa:
Proof of identity: passport and suitable visa application photo, as well as other identity documents depending on your country;
Proof of good health;
Proof of good character (police certificate);
Documentary proof of intentions to study;
Educational offer;
Proof of financial means to pay tuition fees;
Medical and travel insurance;
Proof of financial means to cover the cost of living;
Proof of journey tickets;
Parental or guardian consent (for minors);
Proof of working rights based on your course;
Proof of practical experience (if applicable).
New Zealand student visa application process
The process, once all your documents and eligibility requirements are fulfilled, is quite simple.
Gather all your needed documents;
Submit your application in a New Zealand office or visa application centre in person, or apply online;
Wait for your visa decision and collect it.
New Zealand student visa cost
The cost of applying for a student visa online is NZ$330. If you are applying with paper forms, the fee depends on where you're applying from (from your NZ office or visa centre). There are also fees related to the receiving centre, which also depend on your local NZ office or visa centre.
New Zealand student visa validity
The study visa is valid for your study course if it lasts less than a year, or about 12 months if it is longer than a year. In the second case, you will need to renew the visa through your university's International Student Office.
New Zealand visa photo requirements
Your visa application photos must fulfill the following requirements:
Paper photos must be 35 mm wide and 45 mm high;
Digital images must be between 500 KB and 3 MB in size;
Digital visa photo dimensions must be between 900 x 1200 pixels and 2250 x 3000 pixels;
The format for digital images must be JPG (or JPEG);
The background must be light and plain, but not white, with no other objects;
The camera should be about 1.5m away from you and at eye level to make sure that your face and ears are captured completely;
Your head must be centred in the photo, and part of your shoulders and upper chest must be visible;
Your face and facial features must be discernible in the picture;
No distortions and digital enhancements are allowed;
Keep your facial expression neutral and look straight into the camera;
Glasses with tinted lenses or thick frames are not allowed;
No head accessories or gear are permitted except for religious or medical reasons. Your face must be fully visible in the photo;
Wear only plain clothing patterns.
Here is an example of a New Zealand student visa photo: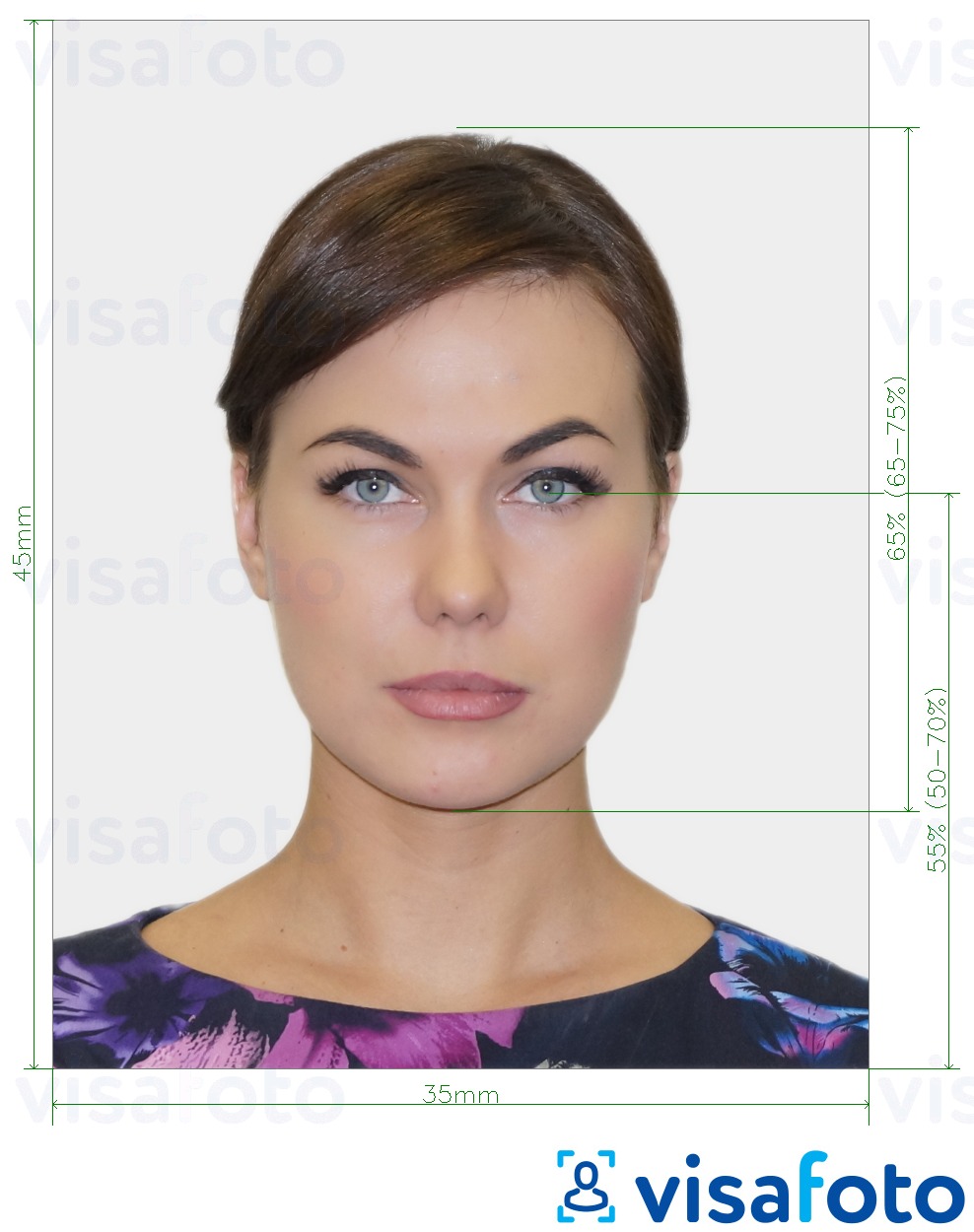 Gathering documents for a student visa can take a lot of time, as you will need to prove various things to be accepted. Save time where you can by getting your photo done professionally online. With Visafoto, you can get a photo for your student visa application that's guaranteed to be accepted without going to a professional photo studio.
Simply take a picture of yourself following the guidelines and upload it to our tool below. We'll handle the technicalities ourselves.
Take an image with a smartphone or camera against any background, upload it here and instantly get a professional photo for your visa, passport or ID.
Source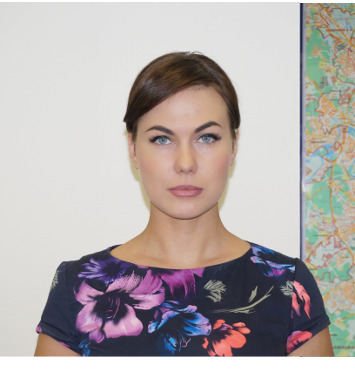 Result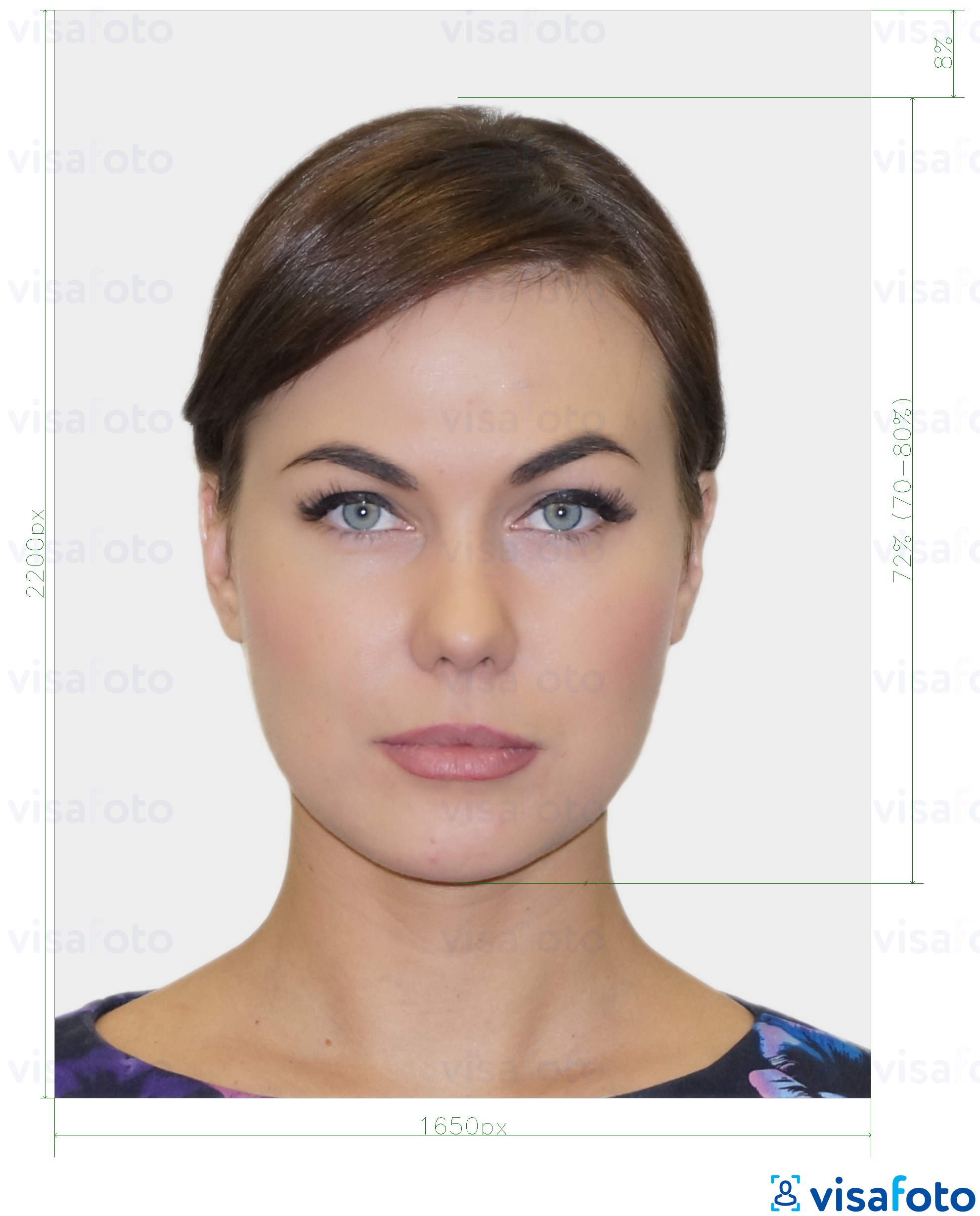 Take an image with a smartphone or camera against any background, upload it here, and instantly get a professional photo for your visa, passport, or ID.
First, take a photo of your under daylight like this one: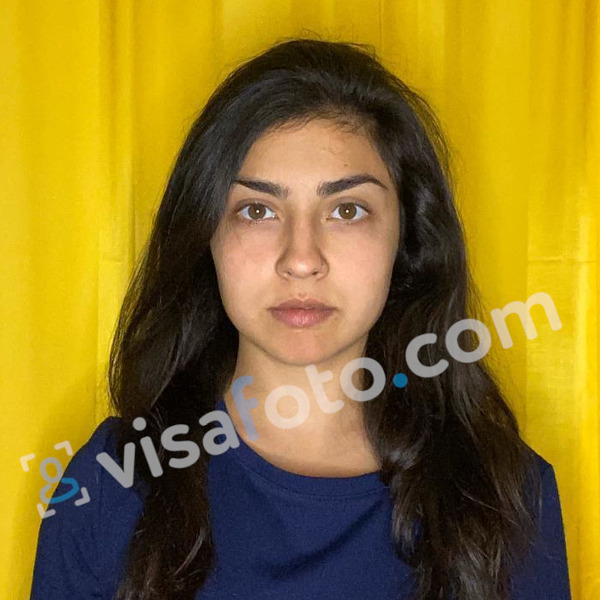 You will have two types of photos. Digital photography is suitable for electronic applications, while the other is suitable for printing.