How to Renew a Nigerian Passport Abroad?
If you are a Nigerian citizen residing abroad, you may be wondering what you need to do when your passport's validity finishes. Fortunately, you don't need to go back to Nigeria just to renew your passport, as you can easily do it overseas. Learn how in this article.
Table of contents
Is it possible to renew a Nigerian passport overseas?
Yes, Nigerian citizens and passport holders can renew their passports abroad. This is done at the Nigerian Embassy of the holders' country of residence.
To do that, make an appointment with the Nigerian Embassy or Consulate in your jurisdiction. Then, follow their instructions and fill out the form as required.
What to do if my Nigerian passport is lost or stolen?
The general rule for lost or stolen passports is first to report the loss to the nearest police station and obtain a police report about your loss.
Then, you would need to apply for a new passport. To do this, visit the Nigerian Embassy in your jurisdiction and, if possible, present your proof of citizenship to have a new passport issued. It would be ideal to have a copy of an identifying document that proves your identity, like an old passport or passport copy.
How to apply for Nigerian passport renewal online?
To apply for passport renewal online while abroad, use the Nigerian official immigration portal. Then, follow these steps:
Click on the fresh/passport renewal tab, then choose your passport type and processing country (country of residence);
Start your application and fill out your data as required. You also need an email for the application;
Receive the reference number;
Pay your passport application;
Wait for application processing and collect when notified.
Nigerian passport photo requirements
Make sure your photo fulfils the following requirements:
The image must be in colour;
The photo size must be 35x45 mm;
The height of your head in the picture (from crown to chin) should be between 32 and 36 mm;
The background should be plain white;
The picture must be recent, no older than six months;
Your face must be centred;
Your whole head must be visible in the picture;
Your facial expression must be neutral;
Your eyes must be fully visible and looking straight into the camera;
Facial features must be fully recognizable;
The photo should not be blurred, pixelated, or distorted in any way.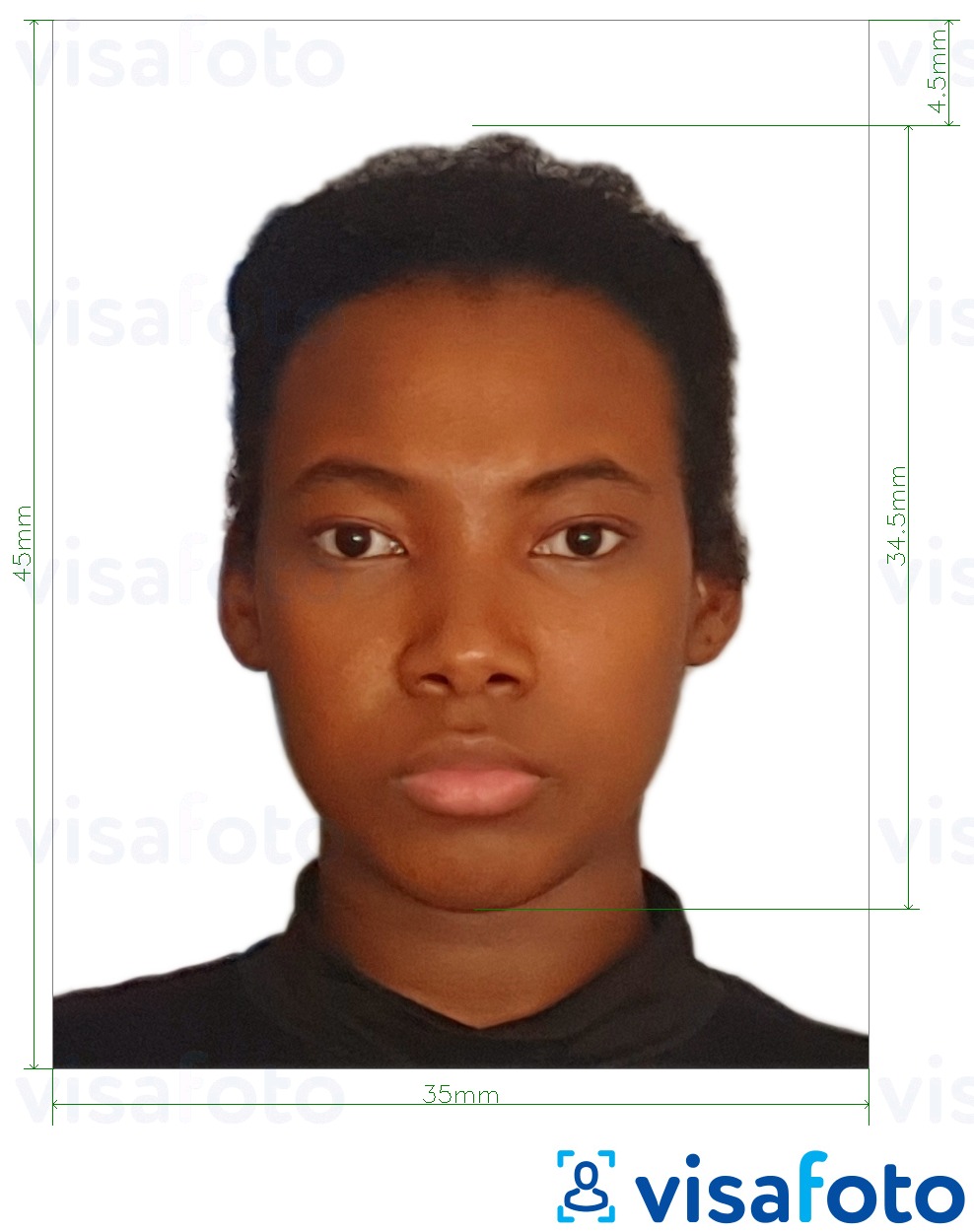 Where can I take a Nigerian passport photo near me?
Depending on where you are, you can use services provided by photo studios near you. However, you must also make sure that they can process your photo to make it fully compliant with the detailed technical requirements.
Or you can also take a picture yourself and use a professional online service such as Visafoto to get your Nigerian passport photo done. Visafoto can turn your homemade portrait of any size and background into a fully compliant photo: it changes your background, adjusts the sizes, and even fixes red eyes. Just make sure to take your photo in good lighting and according to dress code guidelines.
Take an image with a smartphone or camera against any background, upload it here and instantly get a professional photo for your visa, passport or ID.
Source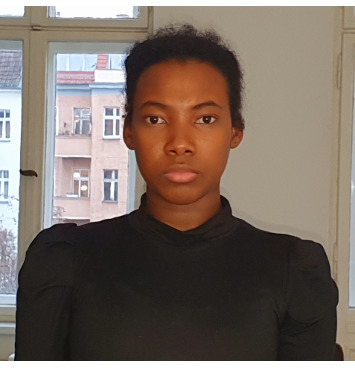 Result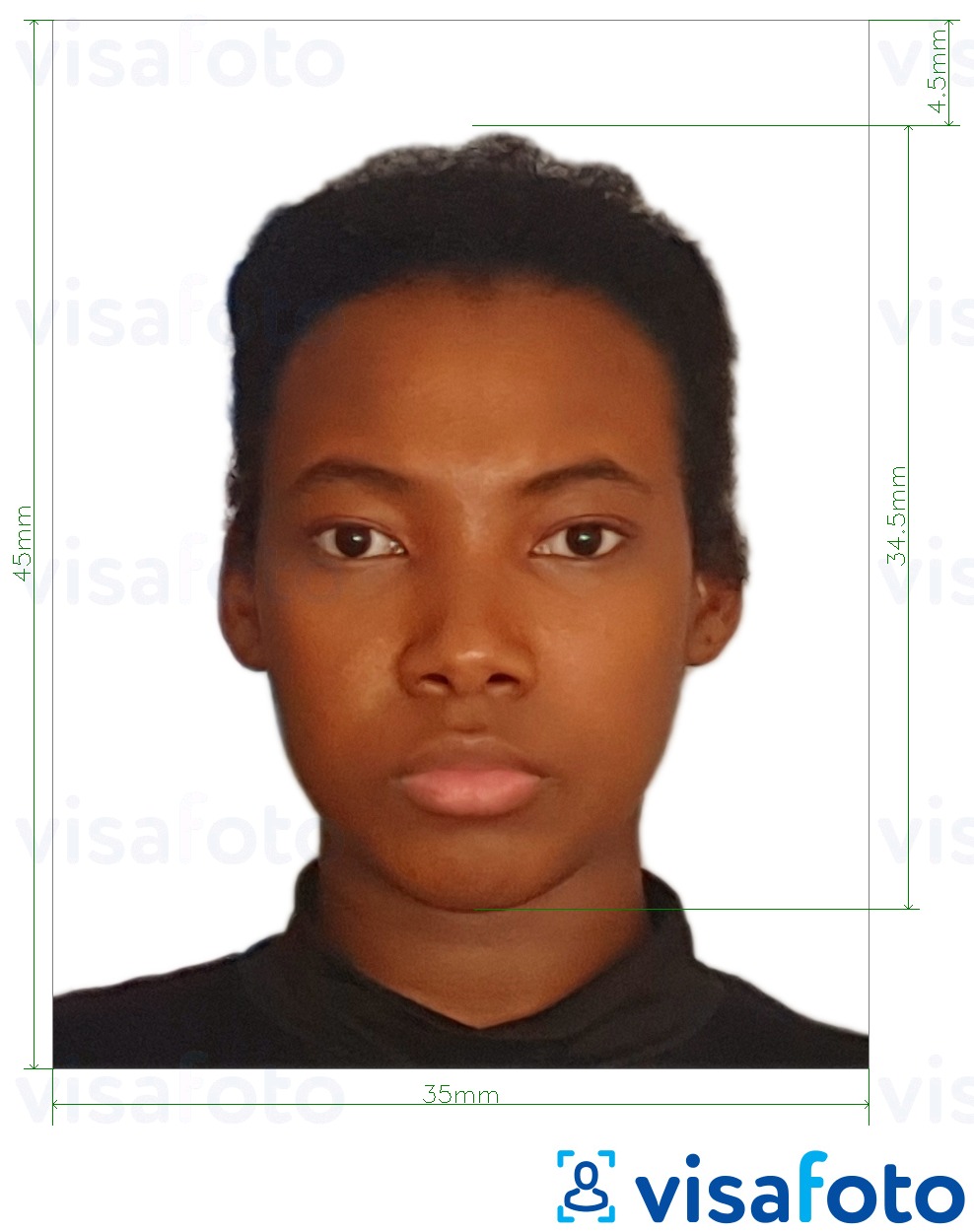 First, take a photo of yours under daylight like this one: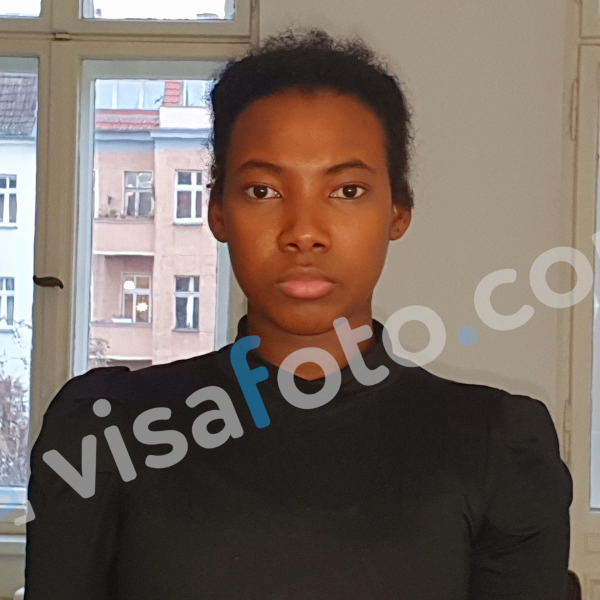 After resizing, you will get photos like these ones. They are suitable for online submidssion and printing:
Nigerian passport renewal fees
The passport application fee depends on where you're applying from, your passport type, and your age. Below are the fees applicable for applications done abroad:
Age 0 to 17:

32 pages: USD 65
64 pages: USD 125

Age 18 to 59:

32 pages: USD 94
64 pages: USD 125

Age 60+:

32 pages: USD 65
64 pages: USD 125