Nigerian Visa Application
With its growing economy, unique culture, and natural wonders, people from around the world come to Nigeria for various purposes. To enter Nigeria, you may need a visa. Find out what you need and how you can apply for one here.
Table of contents
Visa policy for Nigeria
Unless you come from a country with visa waiver agreements with Nigeria, you will need a visa to enter. However, Nigeria has made this process easier by expanding their visa categories to fit various travel needs, making visas on arrival for certain countries, and digitalizing the overall process.
Is it possible to get a Nigerian visa on arrival?
It is possible only if you hold a passport of an African Union member state and are coming for a short visit. You will first need to apply for an approval letter online. Then, upon arrival at a Nigerian port of entry, proceed to the Visa on Arrival section for verify your data and get your biometrics taken. Have your approval letter, passport, evidence of payment, proof of accommodation in Nigeria, and return ticket ready for this process.
How to apply for a Nigerian visa online?
You can simply use the official Nigeria Immigration Service website to apply. Here are the steps:
Fill in the application form with your data truthfully and tick the "I ACCEPT FULL RESPONSIBILITY FOR THE INFORMATION PROVIDED IN THIS FORM" box;
Submit your application;
Proceed to pay online using the online platform.
Nigerian visa fee
The fee to apply for a Nigerian visa depends on your country of origin and your visa type. It can range from free for some countries to above US$ 200 for others, especially if it allows multiple entries.
Documents required for Nigerian visa application
These are the documents required for visitor visas, which can be an essential guide for other types:
Your passport, valid for at least 6 months;
Completed visa application form;
Two recent photographs fulfilling the requirements;
A letter of invitation from a company/host in Nigeria;
Proof of sufficient funds;
Nigeria Immigration Service visa payment receipt;
Visa acknowledgment receipt.
For other visa categories, you may be required to show documental proof of your travel purpose.
Nigerian visa photo requirements
Make sure your photos match the following criteria:
Printed photos must be 35 mm wide and 45 mm high;
Digital images must be 120pixels in width by 140 pixels in height in dimension;
The background should be light and plain, but not white, with no other objects;
Make sure that your face and ears are captured completely;
Your head must be centred in the photo, and part of your shoulders and upper chest must be visible;
No distortions and digital enhancements are allowed;
Keep your facial expression neutral and look straight into the camera;
Glasses with tinted lenses or thick frames are not allowed;
No head accessories or gear are permitted except for religious or medical reasons. Your face must be fully visible in the photo;
Wear only plain clothing patterns.
Here is a photo example: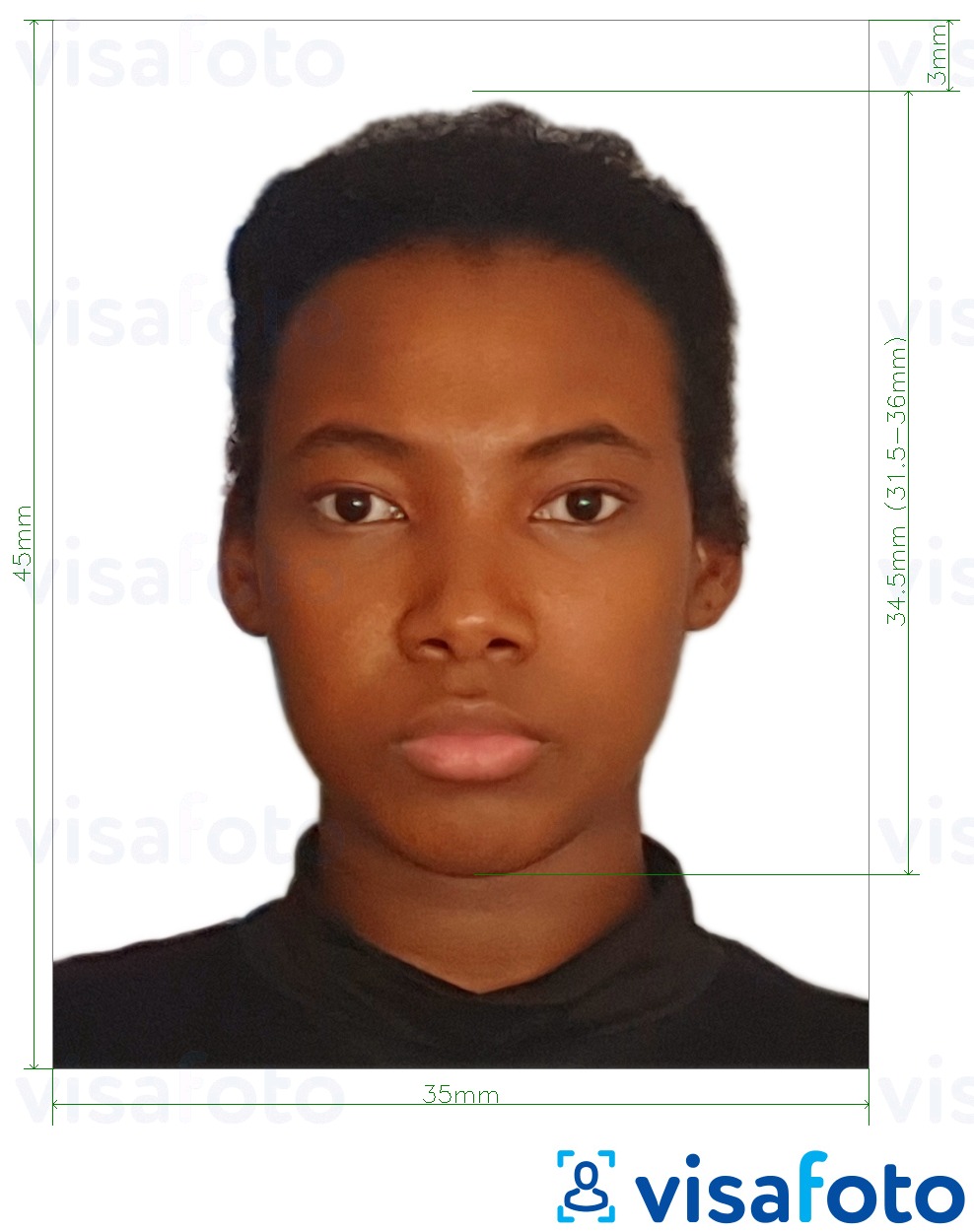 Applying for Nigerian visas is easier than ever due to the online system, but it can be even more accessible. With Visafoto, you can get a photo for your visa application that's guaranteed to be accepted without going to a professional photo studio.
Simply take a picture of yourself following the guidelines and upload it to our tool below. We'll handle the technicalities ourselves.
Take an image with a smartphone or camera against any background, upload it here and instantly get a professional photo for your visa, passport or ID.
Source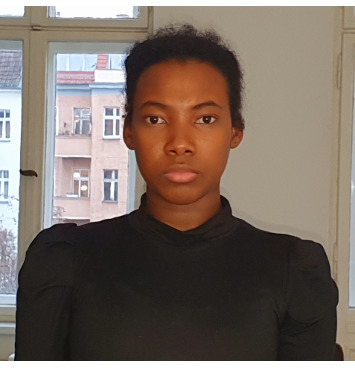 Result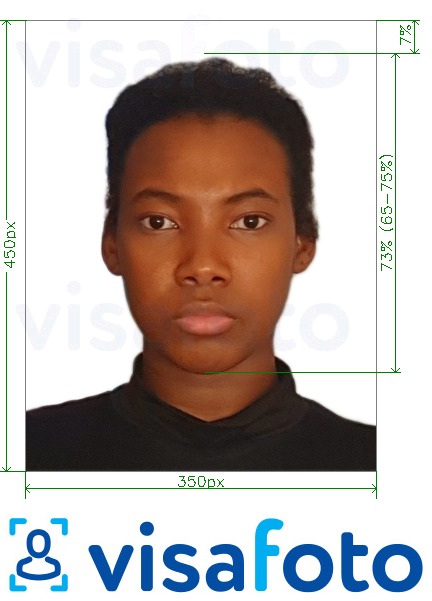 First, take a photo of yours like this one: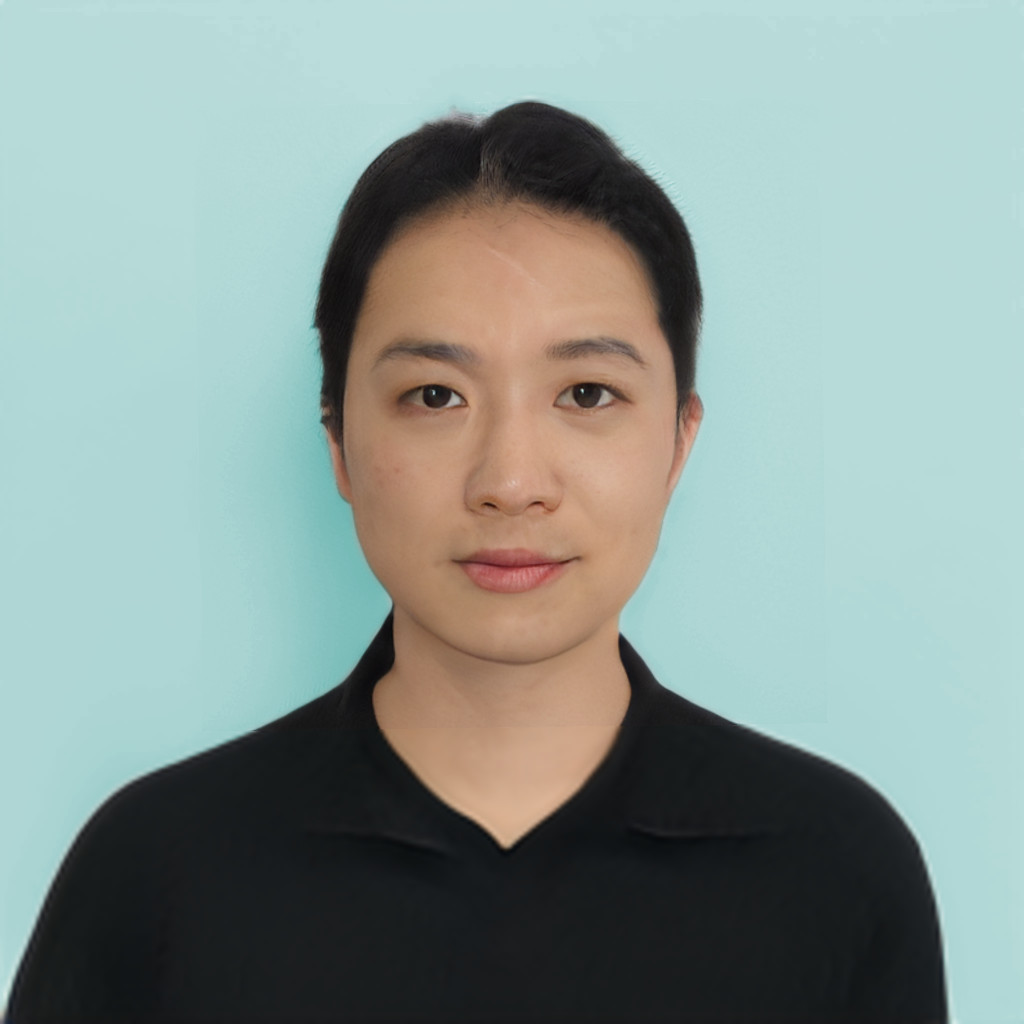 You will hold two kinds of photos. A digital photo is suitable for online applications, while the other one is applicable for printing.
Nigerian visa extension
You can apply for an extension for your visa at the Nigerian immigration office after staying 56 days in the country. To extend, you will need to pay fees proportional to the number of days of extension.