Passport photo examples
Are you going to take a passport photo by yourself? That's a good choice, as with Visafoto the whole process takes several minutes. Just choose the type of document you need in our list, upload your full-face portrait made on any background and instantly convert your image into a professional-looking passport photo.
To get the best result, please check our passport photo examples: it will help you avoid common mistakes.
Table of contents
Examples of acceptable passport photos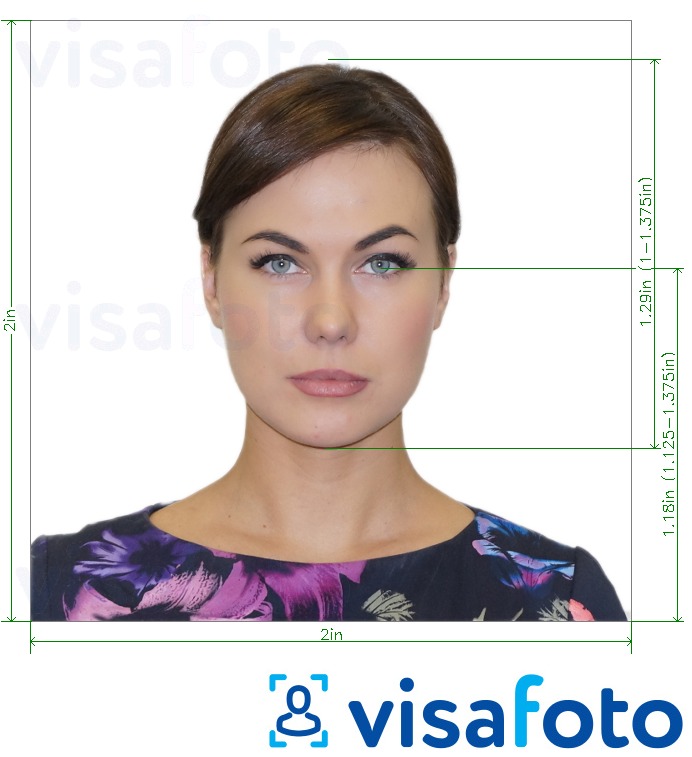 Take a look at this passport photo sample that matches versatile requirements. This is a clear image with no glare, darkening, or defects of artificial origin. The picture is taken in full-face. The facial expression is calm and concentrated, with the eyes directed forward. The head is straight, without tilting. Lighting is even, with no strong shadows. Background - neutrally white, also without shadows and without other objects. This ID picture sample is also valid as a visa photo example.
But photo size and format requirements vary from one document to another. How to find a correct passport picture template? That's easy: Visafoto knows the right parameters for all the existing ID photos in the world. The online passport photo tool automatically adjusts the necessary format and background.
Use these links to get the passport photo template online:
Passport photo printing template
You already have a digital passport photo and need to print it out for paper submission? It is preferable to print the photo on 4x6" paper (10x15 cm). One sheet of 4x6" paper can contain 4 passport-sized photos: you just have to carefully cut them out with scissors.
Visafoto provides customers with a printable template that already contains several passport pictures of the required size. Use this guideline to print out your photo at home or the printing center.
Green card lottery photo example
Going to try your luck at the Diversity Visa lottery? Participation in the Lottery involves filling out an online form at the official website. It is mandatory to upload a digital passport-sized photo of the main applicant and family members to this form. There are a number of requirements that must be met for the photo to be eligible to participate.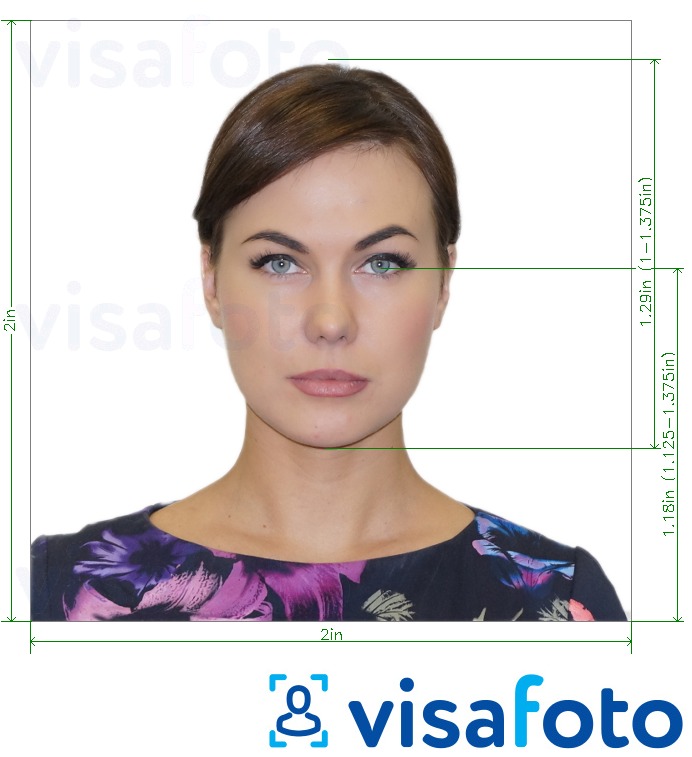 Green Card photo sample
The photo requirements for the DV Lottery are the same as the most photo ID requirements in the United States. The digital image must be 600x600 pixels in size, in JPEG (.jpg) file format, taken in front of a plain white or off-white background. The head size must be between 50% and 69% of the image's total height. Eyes must be located between 56% to 69% from the bottom of the photo.
Compliance is checked with a special computer program. If any parameters on the photo are not met, your application form will be automatically disqualified.
Get a compliant photo for participation in the Lottery.
Take an image with a smartphone or camera against any background, upload it here and instantly get a professional photo for your visa, passport or ID.
Source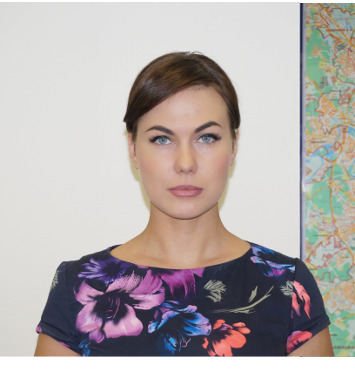 Result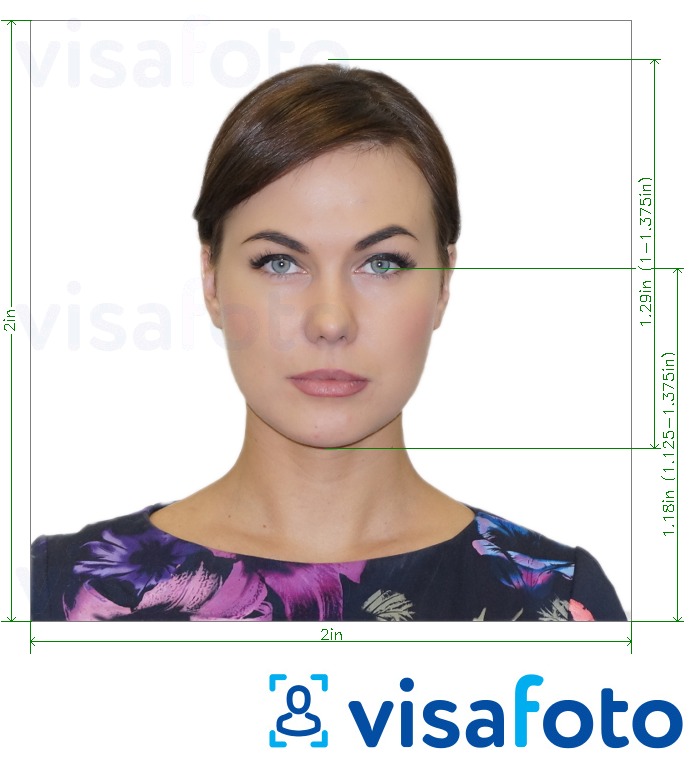 Want to be sure that your photo is correct? Check it at DV lottery photo checker
Bad photo ID examples
Before you submit your passport or visa application, check these common mistakes to avoid!