Passport photo requirements
There is a wide range of ID picture rules established in different countries. These rules relate to size, background, dress code, and overall image format. There is a generally accepted passport photo format, which is the same for most documents such as passports, visas, driver's licenses, etc. Most often driver's license or visa photo requirements coincide with the passport picture rules adopted in a particular country.
So-called "biometric photos" must meet a number of requirements, so that not only a person but also special software can recognize them.
Table of contents
Let's check the basic biometric passport photo specifications that can be used in most cases!
Essential requirements of a passport photo
According to generally accepted passport photo rules, an ID picture should contain a full-face portrait of a person, with no extra objects. The photo must show the actual appearance of a passport holder. As a rule, it should be taken not earlier than 6 months before the application.
ID photo requirements include that a portrait should be taken with a neutral facial expression. Some authorities accept photos with a slight smile, but, however, the general passport picture rules state that the teeth should be hidden. The gaze must be directed directly into the camera, which, in turn, must be positioned at face level.
It is important that the face is clearly visible. It should not be obscured by hair or headgear.
Passport photo background
Whatever type of ID you submit a photo for, it must be taken against a plain neutral background: with no additional objects, patterns, or shadows. In the vast majority of cases, ID photo background color should be white or light grey. In some countries, you might need blue background passport photos (e.g., Qatar, the Philippines, Malaysia) or red background photos (like Indonesia).
Some authorities may accept pictures taken simply against a light wall. However, it is advisable to submit a photo with a white background for the greatest confidence.
Passport photo size
The required size of a passport photo varies from country to country. The most commonly used passport photo formats are:
Such formats as 3x4 cm, 4x4 cm, 4x5 cm, 4x6 cm are also widely used.
Passport photo clothing requirements
How to dress for a passport photo? There is no uniform answer to this question. In most countries, passport pics rules allow wearing casual everyday clothing.
Here is a list of the main passport photo dress code details that are followed in most countries:
Headwear is not allowed except for the headdress worn daily for religious purposes (turban, hijab, etc.). In any case, the face must remain open;
Most countries allow taking photos in prescription glasses, but the frame and lenses should not hide the eyes. Some countries, for example, the USA, do not accept photos in glasses at all. Tinted glasses are not allowed anywhere;
It is not allowed to take a passport picture in a uniform;
Shoulders should be covered;
It is preferable that the clothes contrast in color with the background.
Passport photo guidelines
How to take a passport photo yourself by smartphone or camera? Follow these ID photo tips:
Prepare your look according to passport photo clothing rules listed above;
Take care of good lighting. Passport picture standards require images to be of high quality: no broken pixels, glare, or dark areas. To achieve this result, you can use even, natural light;
Ask someone to take a photo of you or use a tripod. Preferably, the camera should be 1.5-2 meters away from the face;
Take several shots and choose the best one.
Get your passport photo online
To quickly get a picture so that it meets all the required passport photo criteria, use our online Visafoto tool. Just upload your image here and choose the country and photo type you need.
Take an image with a smartphone or camera against any background, upload it here and instantly get a professional photo for your visa, passport or ID.
Source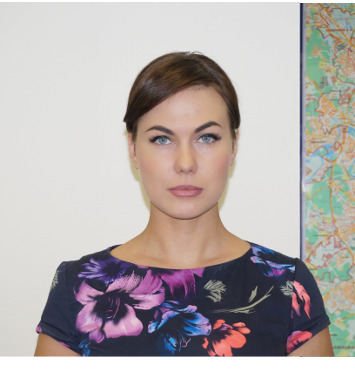 Result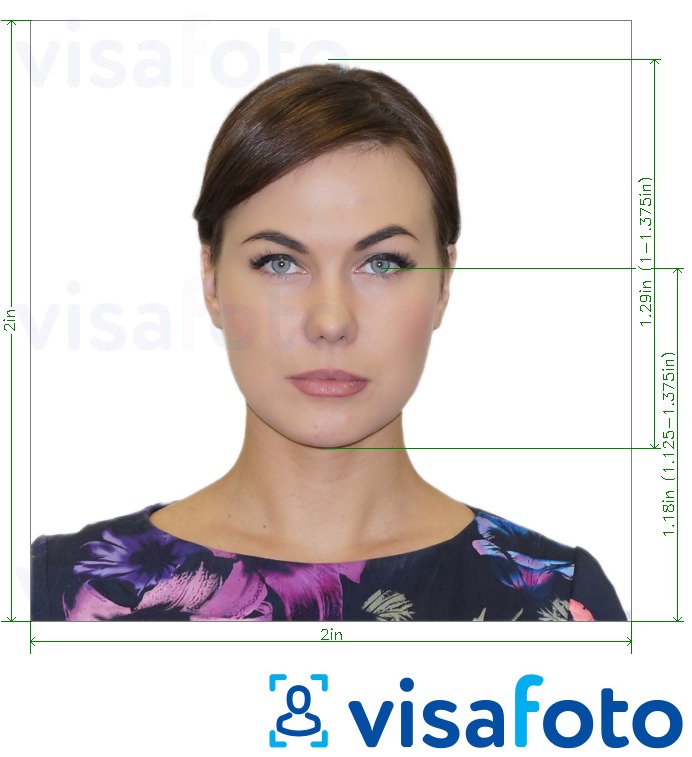 Visafoto stores the data about all the ID picture requirements worldwide. Our service instantly edits the photo. The processing includes the following passport photo parameters:
Size and format;
Background;
Head size and position;
Eye position;
Image size in kilobytes;
Image quality.
The result will fully correspond with photo requirements for passport, visa, ID or any other type of document.
Passport photo restrictions
To ensure that your photo is guaranteed to be accepted, avoid the following mistakes:
Photographs of poor quality or scans of original documents;
Tilted head;
Hair covering the eyes;
Shadows on the background;
Red-eye effect;
Emotional facial expression.
If you mistakenly uploaded a photo to Visafoto containing one of the above errors, contact our technical support. We will replace the photo free of charge.
Visafoto guarantees that the resulting photo will meet all required ID picture rules. If for any reason the photo is rejected, we will help you to fix the picture or provide a 100% refund!