Philippines Visa for Indian Citizens
While citizens of many countries do not need a visa to enter and stay in the Philippines for a determined amount of time, some others, including Indian citizens, still do. However, the government of the Philippines has been trying to make the process generally easier to encourage tourism in the country. This article will explain the essential information on how Indian citizens can get a Philippines visa.
Table of contents
Who needs a visa
Since India is not on the list of the Philippines' visa-exempt countries and not a member country of ASEAN, most Indian citizens need a visa to enter the Philippines.
However, if you are a balikbayan (a person of Filipino origin who lives outside the Philippines) planning to stay in the Philippines temporarily, you will not need a visa.
Philippines visa exemptions for Indian citizens
Indian citizens who plan to visit the Philippines for tourism may enter and stay for up to 14 days without a specific Philippines visa, provided they have these documents:
Permanent residence or a valid multi-entry visa of the following countries: USA, Japan, Australia, Canada, Schengen, UK, or Singapore;
Indian passport valid for at least six months after departure from the Philippines;
Return ticket to India or onward ticket to a third country;
A clean record at the Philippine Bureau of Immigration.
Where can Indian citizens get a Philippines visa?
To apply for a visa to enter the Philippines, Indian citizens must apply at the consular section of the Philippine Embassy.
The embassy's address is 50-N Nyaya Marg, Chanakyapuri, New Delhi.
You may submit your application from 9.00 to 10.30 AM on workdays.
Requirements for Philippines visa applications for Indian citizens
Here are the documents needed to apply for a Philippines visa:
Visa application form, filled out completely;
Your passport, valid for at least six months after your stay in the Philippines;
Philippines visa application photos fulfilling requirements;
Copy of the data page of your passport;
Bank statements from the last six months stamped and signed by your bank officer;
Proof of booked flight. This includes the return flight if you're applying for a temporary stay or transit visa;
Proof of paid visa processing fee.
Depending on the purpose of your entrance, you will need to provide documents proving your intent. For example, if you're visiting as a tourist, you will be asked to show proof of accommodation, invitation, and itinerary. Applicants of study visas will be asked for documents related to their studies.
The consular office reserves the right to ask for extra documents as needed.
Philippines visa cost in India and how to pay
You may only pay for your Philippines visa processing fee by demand draft, drawn from any bank in India with a branch in New Delhi. The payment must be made payable to the "Embassy of the Philippines".
The fee depends on your type of visa. These are some of the most common visa fees for Philippines visas in India:
Single-entry visa valid for three months: Rs. 3,160.00;
Multi-entry visa valid for six months: Rs. 6,320.00;
Student visa: Rs. 19,750.00;
Pre-arranged employment visa: Rs. 31,600.00
Please note that the visa processing fee is not refundable.
Philippines visa photo requirements
To be accepted, photos used to apply for Philippines visa must fulfill these requirements:
The photo size must be 35 mm in width and 45 mm in height;
The height of your head in the picture, from the chin to the crown, must be 34.5 mm. Distance from the top border of the picture to the crown of your head must be 3 mm;
The background of the photo must be white;
The photo must show your face in full;
You must look straight into the camera with a neutral expression with your mouth closed. A slight smile without showing teeth nor gums is allowed;
Eyeglasses are not allowed. Contact lenses are permitted for medical reasons, but they must not obscure your natural eye color;
Your ears must be visible, and earrings must be removed;
Hair accessories are also not allowed.
Here is an example of a Philippines visa photo: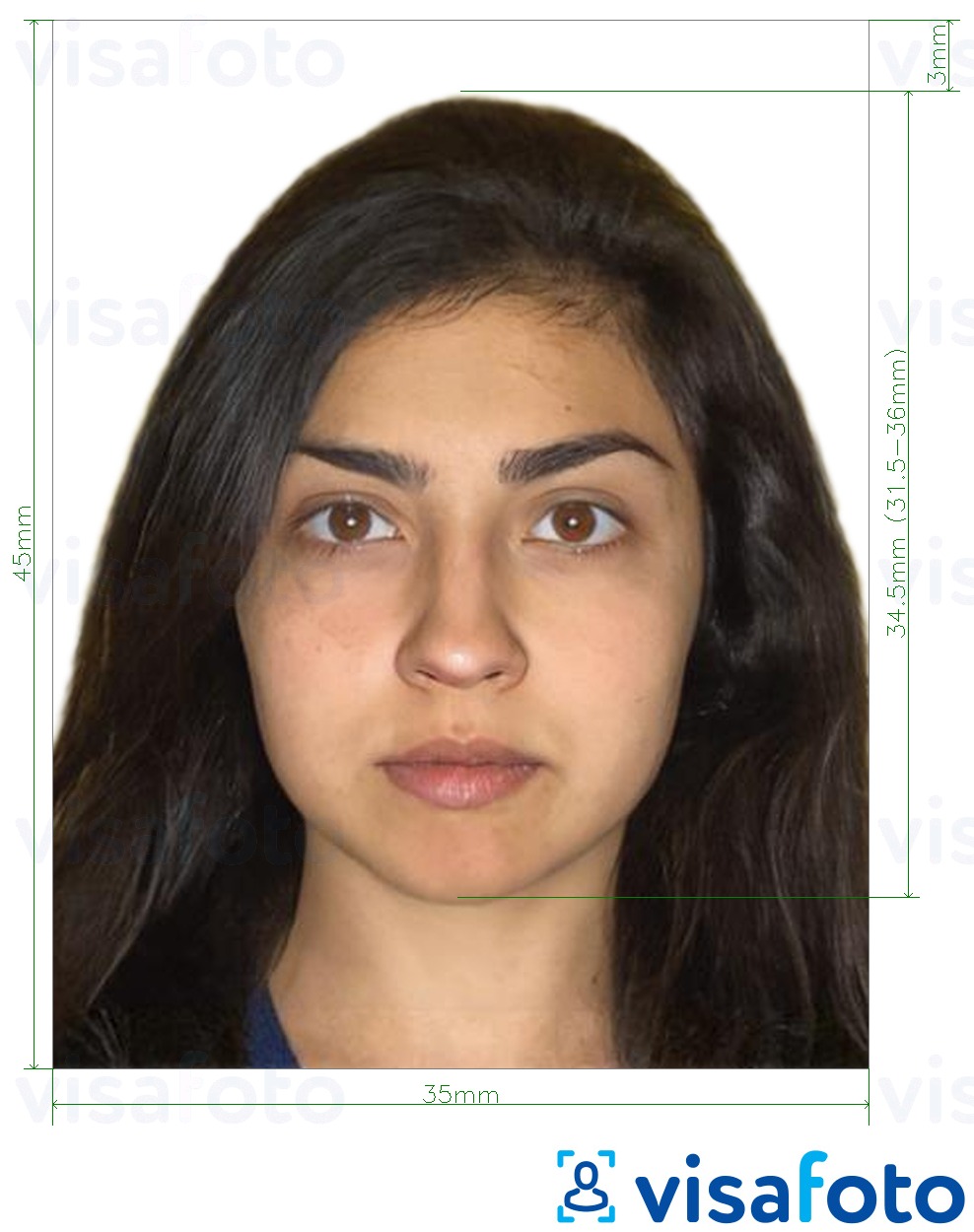 Get a Philippines visa photo online
As written above, Philippines visa photos have specific parameters that regulate sizes down to the millimetre. To make sure your photo is accepted and not waste time and resources, we recommend trusting your photo to the professionals.
Visafoto has been editing photos for visas, passports, and other documents since 2013. It adjusts all the details from size, background, down to the subtle details like contrast, head tilt, to proportions in the picture.
Simply take a picture of yourself following the posing instructions provided above and upload it to our tool below.
Take an image with a smartphone or camera against any background, upload it here and instantly get a professional photo for your visa, passport or ID.
Source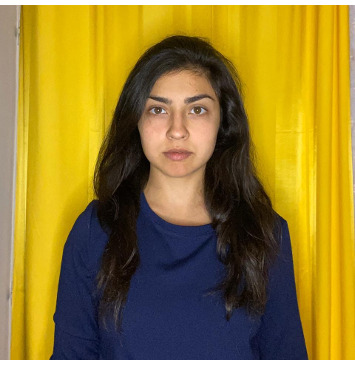 Result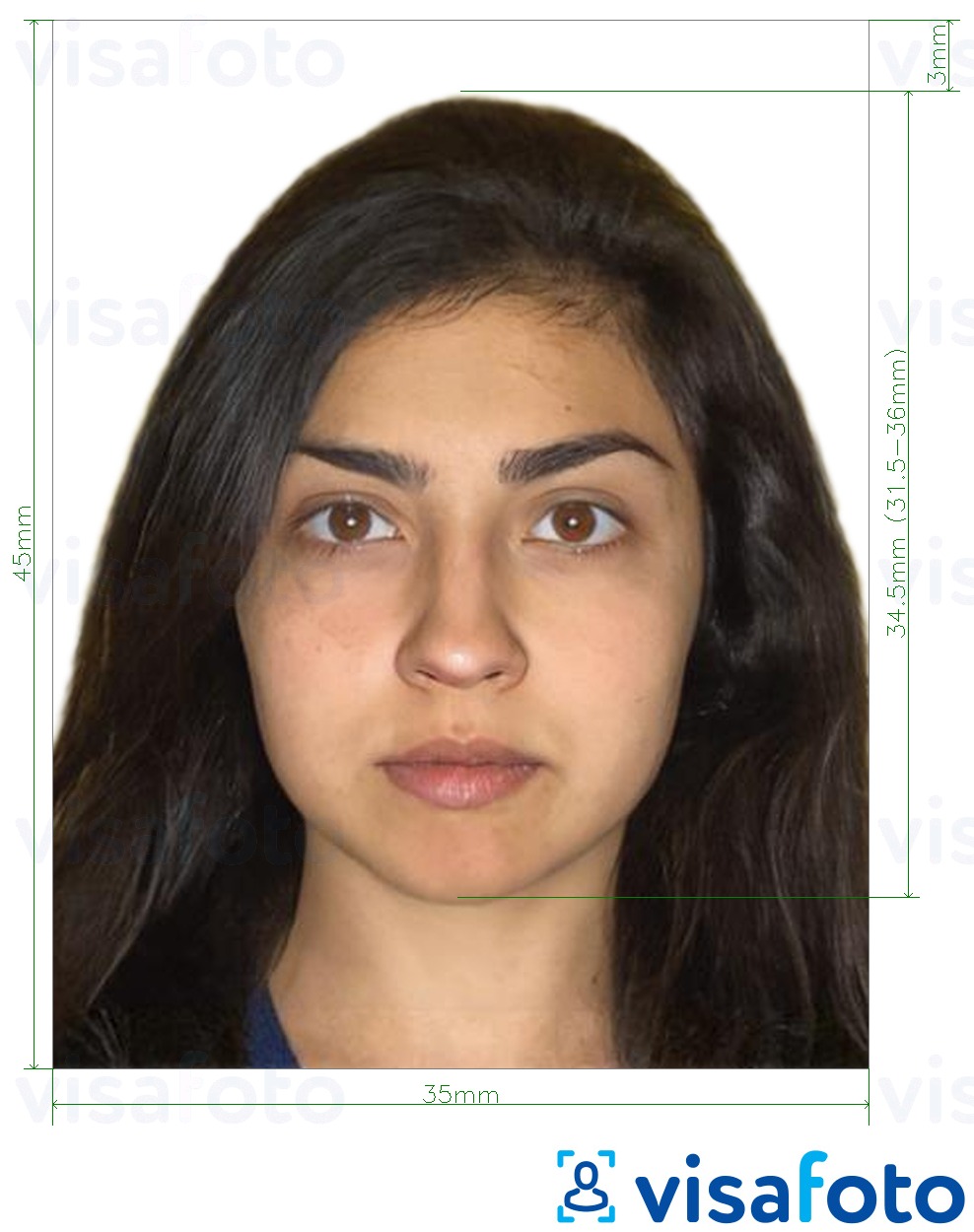 Take an image with a smartphone or camera against any background, upload it here and instantly get a professional photo for your visa, passport, or ID.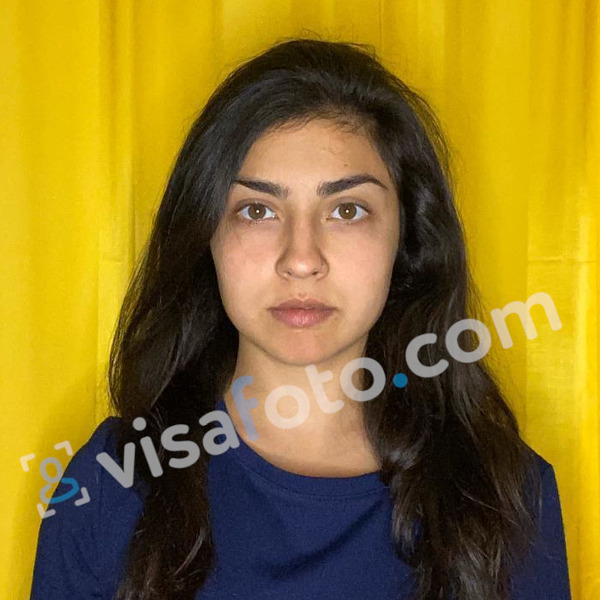 The resulting photo will 100% fulfill the requirements. Also, you will get your photo in a single digital photo format and in a template of four photos, ready to print.
Should you have questions about your photo, contact us!