How to renew a Polish passport in the U.S.?
A person might renew their Polish passport in the United States if their current one has expired or is about to expire and they need to travel internationally. By renewing their passport, the person can continue to travel freely and with proper identification and maintain their status as a Polish citizen.
Table of contents
Can I apply for a Polish passport in the U.S.?
Yes, renewing a passport in the US can be done at a Polish embassy or consulate, which is responsible for issuing new passports to Polish citizens living abroad.
Is it possible to apply for a Polish passport online?
No, it is currently not possible to apply for or renew your Polish passport online, as you must have your biometric fingerprints taken. But to speed up the process, you can make an appointment through the e-konsulat service.
How to start a passport renewal process?
To renew a Polish passport in the USA, you can follow these steps:
Visit the Gov.pl portal website to obtain the required application forms and instructions.
Complete the application form and gather the required documents, including your current passport, two recent passport-sized photos, and proof of legal residency in the USA.
Pay the passport renewal fee and make an appointment with the Consulate General or Embassy to submit your application in person. To schedule an appointment, head to e-konsulat website, choose the country you are currently in, and select "passport matters".
At the appointment, you will need to provide your documents, sign the application form, and have your biometric data (photograph and fingerprints) collected.
Your new passport will be ready for pick up in person.
Documents required for a Polish passport application
The package of documents required for a Polish passport application consists of:
Passport application form;
Valid biometric passport photo;
Valid passport document or valid identity card as proof of identity and Polish citizenship;
A document confirming your right to pay a reduced fee for issuing a passport or be exempted entirely from payment, if applicable: valid student ID card, Polish pensioner ID card, etc.
Polish passport photo requirements
The picture used for a Polish passport must fulfill requirements that ensure that the photo works as biometric identification:
Your photo must not be older than six months;
The Polish passport photo size must be 35x45 mm (1.38 x 1.77 inches);
Your picture must be in color;
The photo's background has to be plain white;
Your head should occupy 70-80% of the photo;
Keep the expression in the photo neutral and look straight into the camera;
Religious headwear like the hijab is allowed but must not obscure facial features;
Do not retouch the photo or wear makeup in a way that alters facial features.
Here's an example of the photo: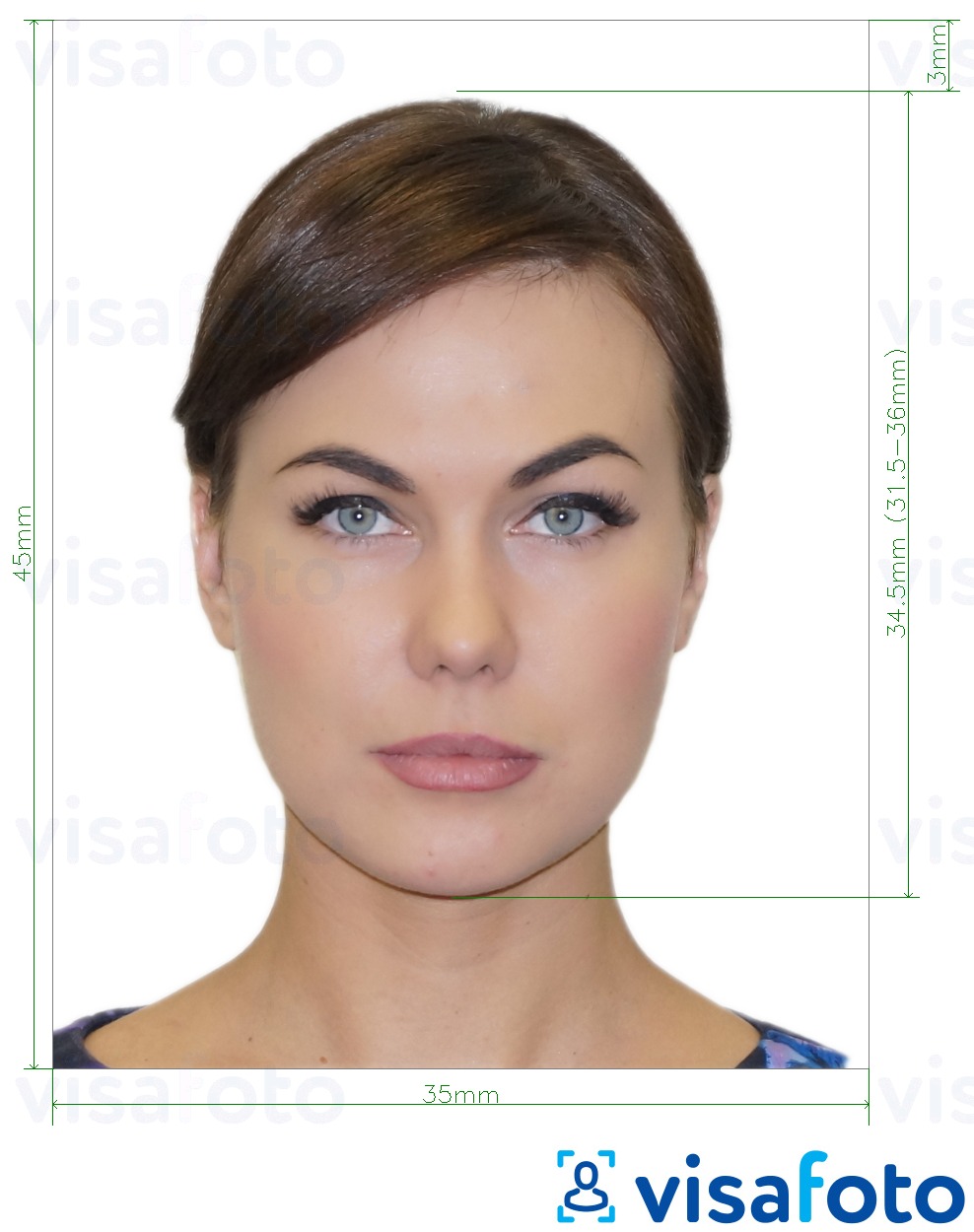 Instantly get a Polish passport photo online
For your application to be successfully processed, your submitted portrait must satisfy biometric requirements, which are needed for smooth identification.
To make your visa application easier and not waste time on details, we recommend you trust the subtle business of Polish passport application photos to the professionals.
Follow the dress code and posing rules in your photo. Make sure you take your photo in decent lighting. Then, you can simply upload your portrait or selfie to our tool, and Visafoto will edit your photo based on the requirements, from the big details like background color and size down to the subtler ones like head tilt, contrast, and head proportion.
Take an image with a smartphone or camera against any background, upload it here and instantly get a professional photo for your visa, passport or ID.
Source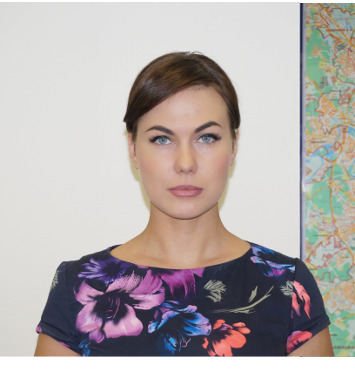 Result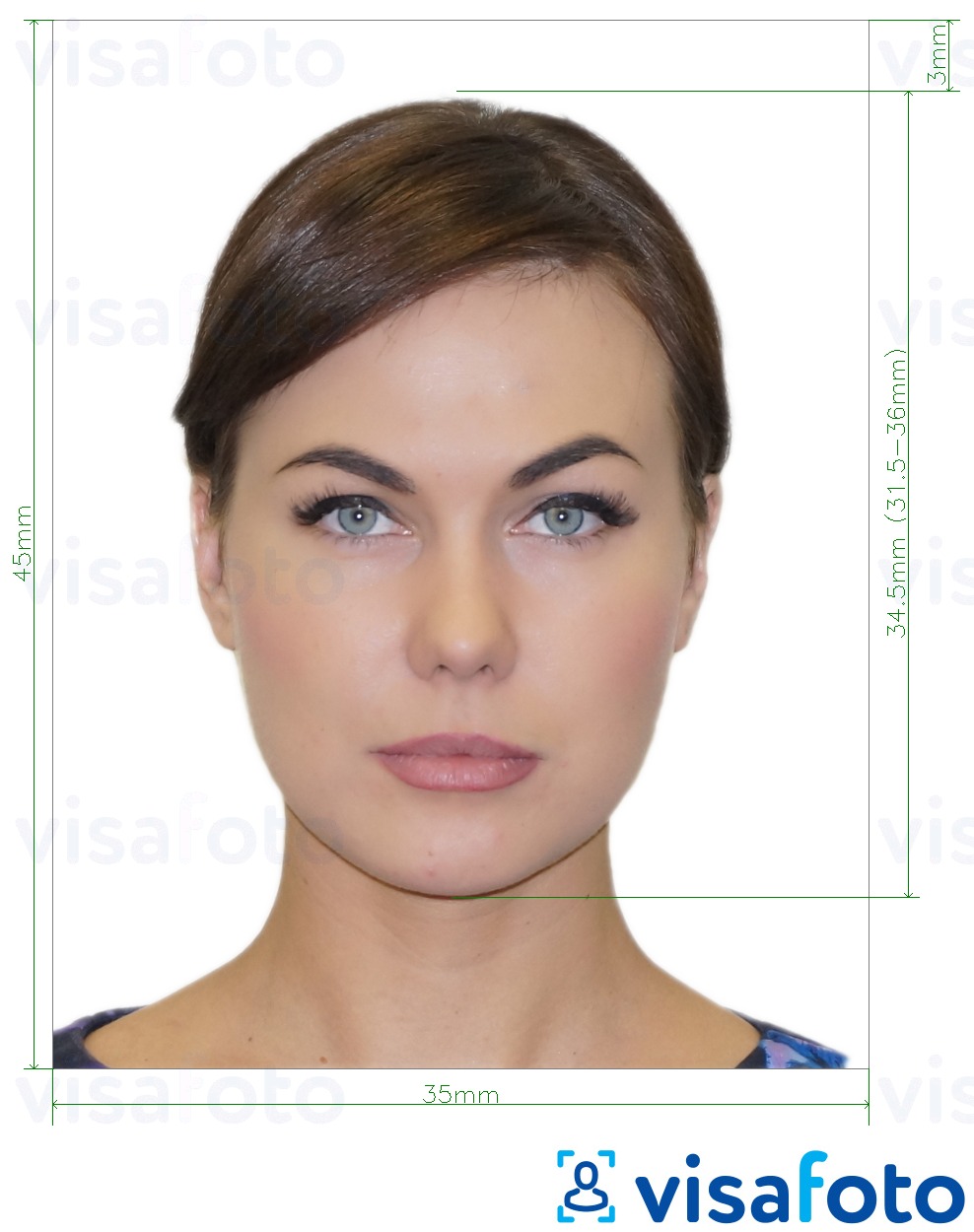 Source photo (example)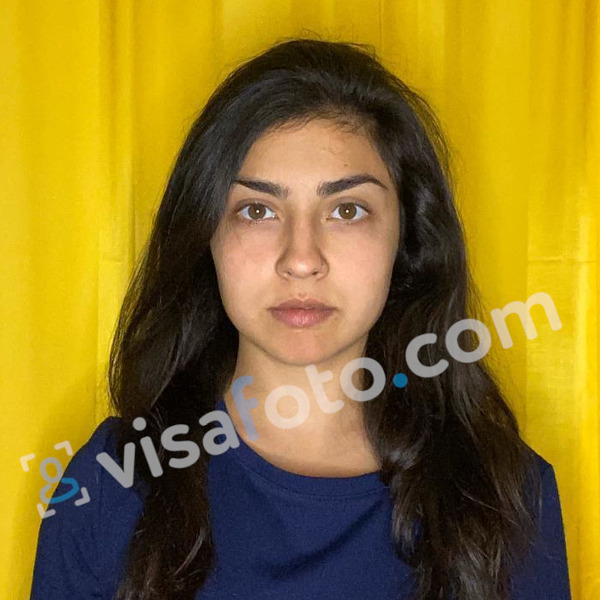 Polish passport photo in two formats: for printing and online submission:
To print out the photos, use the online printing service of the nearest pharmacy store like Walgreens or CVS. The 4x6" print with 4 separate pictures will cost you less than $0.50.
Read more: Detailed passport photo printing instructions
Polish passport renewal fees
The renewal fee is $135 but may be reduced for eligible applicants.
Addresses of the Polish embassy and consulates in the U.S.
Embassy: 2640 16th Street, NW, Washington, DC 20009
Consulates:
Chicago: 1530 North Lake Shore Drive, Chicago, IL 60610
Houston: 3040 Post Oak Blvd, suite 525, 5 floors Houston TX 77056
Los Angeles: 12400 Wilshire Boulevard, Suite 555, Los Angeles, California 90025
New York: 233 Madison Avenue (Jan Karski Corner), New York, NY 10016
How long does it take to renew a Polish passport in the U.S.?
The processing time for your passport application depends on the workload of the consular office to which you're applying to. Upon application, the consular employee will tell you the estimated processing time. You can track the status of your application using the data on the confirmation given to you after submitting the application.
When to start a passport renewal process?
It is recommended to apply for a renewal as your passport's validity has a few months left to go, especially if you're planning international travel in the future. As the processing time of Polish consular offices may vary, it is recommended to check with them about the recommended renewal period.