Hayya card photo (The FIFA World Cup in Qatar)
The FIFA World Cup in Qatar is coming soon! Besides the unique time of year where it's held (in winter instead of summer), and the futuristic stadiums, this World Cup is offering another innovation: the Hayya card. What is it, what does it do, and how to apply for one? Read more to find out!
Table of contents
What is the Hayya card?
The Hayya card is a smart electronic identification card designed as a Fan ID for the coming 2022 World Cup. It gives international football fans handy benefits to help them enjoy the atmosphere of celebration in this quadrennial clash of football's finest.
How to apply for a Hayya card
You can process the Hayya card application entirely online.
After you have secured your match ticket(s), you are recommended to start your Hayya application as soon as possible. Use your match application number and register on the official Hayya website.
Fill out the form with your personal information and details of your trip. You may start your application without booked accommodation, but you will need proof to finish it.
Documents required for Hayya card application
As the Hayya card is fully electronic, you will need a smartphone to download the Hayya card app, access the card, and show it when you're in Qatar. As for the documents to submit, here's the list:
Match details (match application number);
For international fans: travel documents (your valid passport, valid for at least three months after arrival in Qatar);
For residents of Qatar: the QID;
A valid high-quality photo;
An emergency contact;
Proof of accommodation to finalise.
For other visitors, information on the needed documents as well as steps will be released later, but the standard set of travel documents, travel purpose, photo, and proof of accommodation likely applies.
Hayya card photo requirements
The attached picture must meet the following parameters:
The photo must be in color;
The photo must be 30 mm in width and 40 mm in height;
The required cheight of the head from chin to crown is 30 mm;
The required distance from the top border of the photo to the crown of the head is 2.5 mm;
The background must be plain white;
The applicant must be easily identifiable in the picture, so no dramatic makeup nor digital enhancements are allowed.
Here is an example of a Hayya card photo: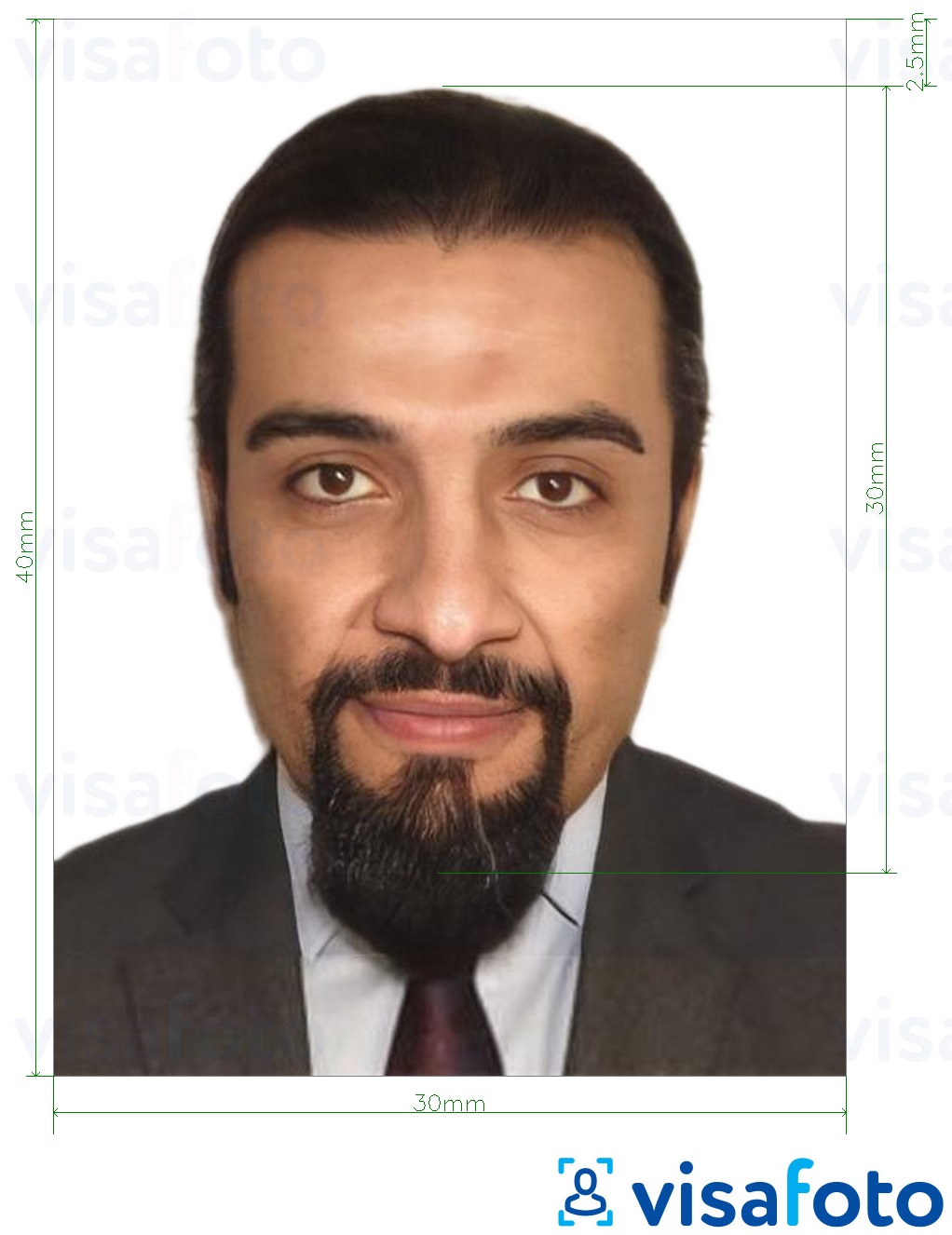 Get a Hayya card photo online
Need to get a photo formatted according to the Hayya card? Visafoto can help you! It has been helping people get their photos for various documents, including visas, passports, and IDs since 2013.
Just take a picture of yourself under good lighting, with proper posing and outfit for an ID, then upload it to our tool below.
Take an image with a smartphone or camera against any background, upload it here and instantly get a professional photo for your visa, passport or ID.
Source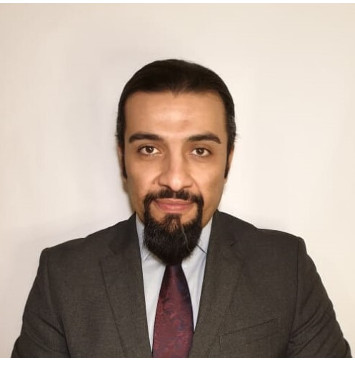 Result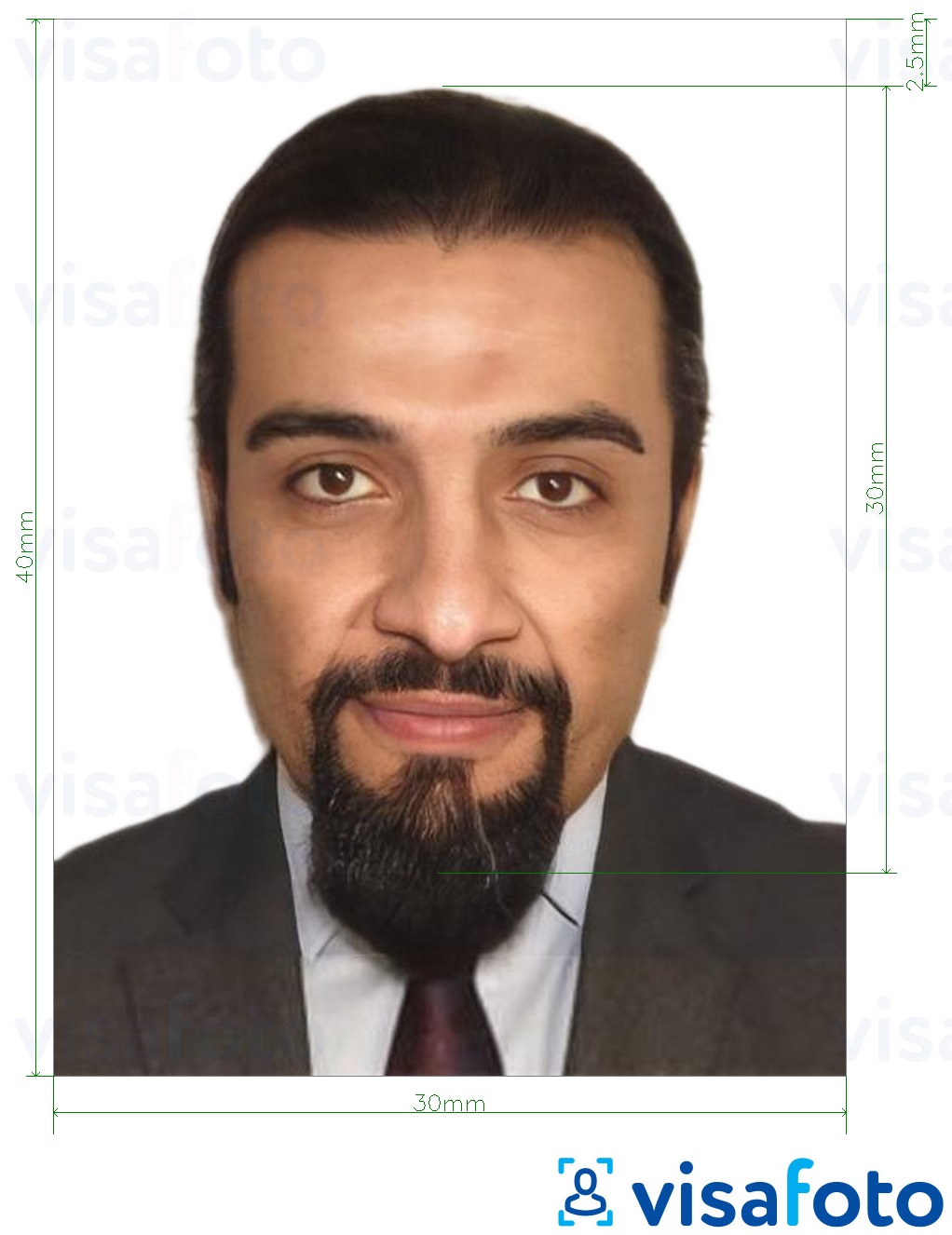 Example of your original photo: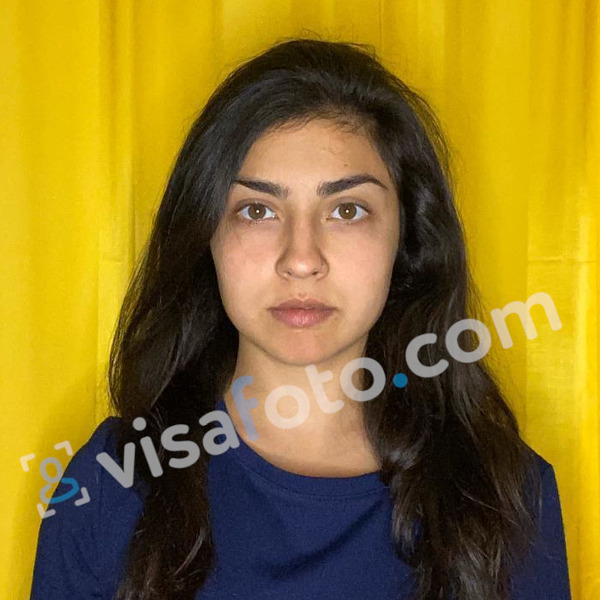 Visafoto will instantly adjust the background, size and format to satisfy the Haya card picture specifications. You will get a digital photo you can instantly use for your electronic application!
Who needs a Hayya card?
Obviously, international football fans coming to Qatar will need to hold valid Hayya cards. But it's not just the fans; all visitors who visit Qatar during the tournament will need to have them, even though they're not looking to watch a World Cup match.
Football fans who already hold a ticket can already apply. Those who don't can apply after further information is out, as is the case for other visitors. After all, just the electrifying atmosphere might be enough to entice you!
Which benefits does the Hayya card provide?
The card serves as a visa to enter Qatar during the World Cup, so football fans worldwide do not need to apply for a separate permit. Along with your match ticket, it also gives you access to enter the stadiums on game days. Therefore, residents of Qatar who want to enter stadiums for matches also need this card.
The Hayya card also gives you access to free public transport during game days, so fans don't need to worry about getting to the stadium and can chant along with their fellows from all around the world!