How to get an E-visa to Russia?
For short-term stays in Russia, you may need an E-visa. For private and business visits, tourist trips, and participation in scientific, cultural, economic, and sports events, the procedure for obtaining a Russian visa is simplified.
The main thing to get a visa is to comply with all established requirements, and one of them is a correct digital photo.
Russia E-visa requirements
The electronic visa to Russia is available for nationals of 52 countries. You can find the full list of eligible countries on the official Russia E-visa website. The Ministry of Foreign Affairs of Russia makes a positive or negative decision to issue a visa after submission.
A separate visa is required for each family member, including children.
The validity period of the Russian e-visa is up to 60 calendar days. The visa is a single entry.
Russia E-visa application process
To apply for a Russian visa online, a foreigner doesn't need to visit any consulate or embassy.
It is enough to follow just a few simple steps:
Fill out a Russian visa application form on the MFA website. You can also use the MFA mobile application;
Provide your passport data;
Attach a digital photo.
The Russian e-visa processing time is maximum 4 calendar days.
The application must be submitted no earlier than 40 days and no later than 4 days before the expected entry date into the Russian Federation.
The Russian e-visa costs $40. You can pay the application fee during the online submission process on the website or mobile application. Children under 6 years of age are exempt from paying.
After receiving a positive decision on issuing a visa, it is necessary to print out the appropriate notification or save it on your smartphone. You will need to show the notification when boarding and at the passport control in Russian Federation.
Documents required for Russia E-visa
Valid passport. The document must be valid more than six months from the date of the visa expiry;
Photo of passport page with personal information. The file must be in JPEG format;
Biometric photo of the applicant (also in JPEG format).
Invitations, hotel reservations, airline tickets, and other papers identifying the purpose of the trip are not required. But if the photo or other submitted documents do not meet the current requirements, they will be returned for revision.
Russia E-visa photo requirements
For you not to be denied a visa, your picture must comply with the established rules:
The image must be in color, with at least 600 dpi resolution.
The size of a digital e-visa photo must be 450x600 pixels.
The size of the visa photo in printed form should be 35 x 45 mm. The height of the head must be 33 mm. The distance from the top of the photo to the top of the hair is 5 mm.
The expression of the face must be neutral, without emotional mimics.
The photo must be of good quality: with no overexposure, glares, blackouts, and other defects. The contrast must be balanced, and the sharpness must be moderate.
When taking the photo for a visa, you should look straight into the lens and don't tilt your head.
Do not wear glasses with massive frames or other accessories that may distort facial features or eye color.
It is forbidden to take a photo wearing headgear. A religious accessory is an exception.
Here is an example: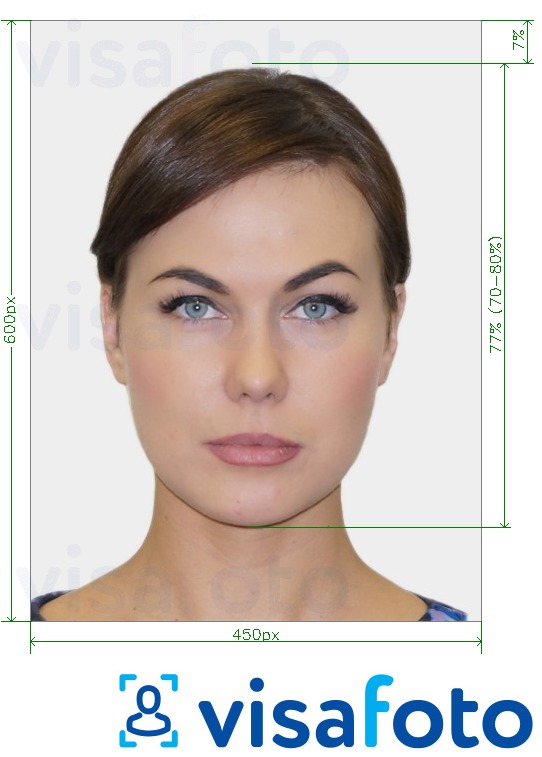 Get a digital photo for Russia E-visa online
Where to make a visa photo quickly and conveniently? With the specialized photo editor Visafoto you get an excellent opportunity to take a picture for your Russian visa without asking for professional help. The service allows you to take a visa photo from anywhere in the world.
Visafoto automatically adjusts the necessary parameters. All you have to do is upload an image taken with an ordinary camera or smartphone and then download the processed visa photo. Format and size requirements will be fully taken into account.
Take an image with a smartphone or camera against any background, upload it here and instantly get a professional photo for your visa, passport or ID.
Source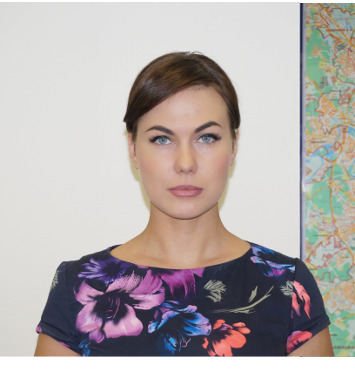 Result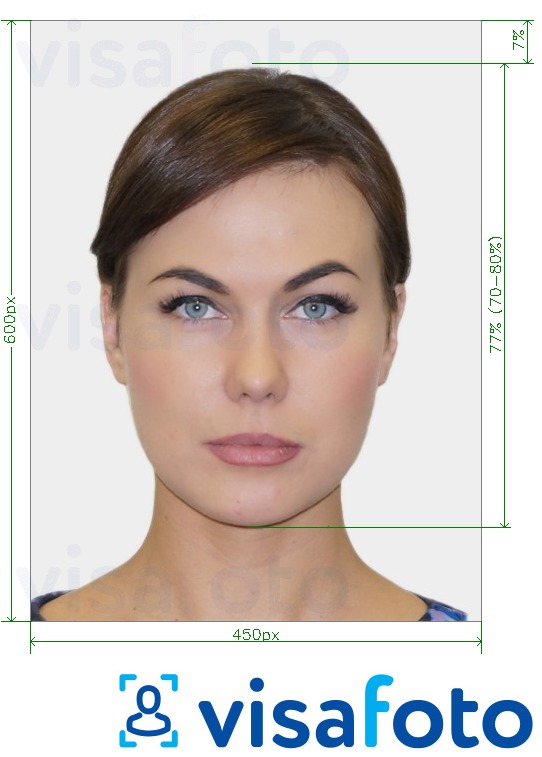 With our service, you will get a visa photo guaranteed to be accepted by the authorities. In case of refusal, which is only 0.03% probability, we will give you a 100% refund or provide you with a new photo.
First, take a photo of yours under daylight like this one: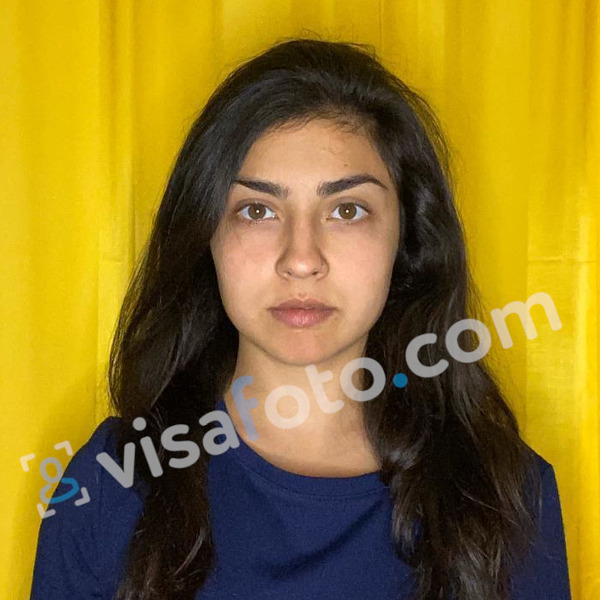 You will have two types of photos: a digital one for electronic applications and another one suitable for printing.
We wish you luck in getting a Russian visa!