400x514 pixel photo
A 400x514 pixel photo is a standard ID photo in Singapore. As a digital photo, it's required for online forms. It is most commonly used for
Passports
Visas.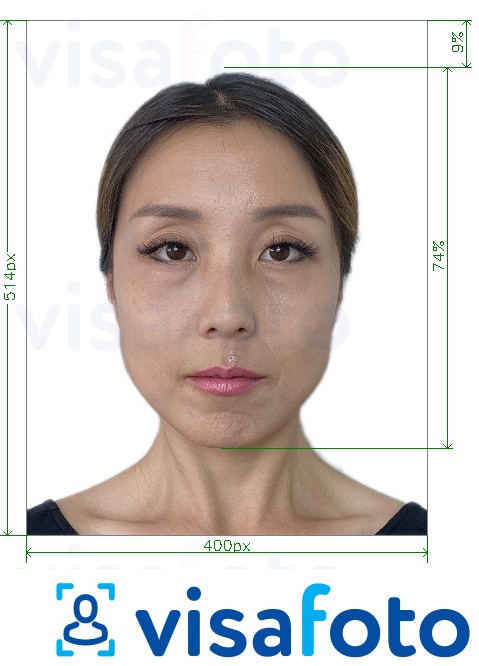 Table of contents
So what are 400x514 pixels photos like? And how to take it?
Singapore passport photo
Great news! Since October 2021 a Singapore passport is valid for 10 years instead of 5. So how to get one online?
The electronic form will suit you if
You apply for your first passport
Your passport has expired
There are no free pages in passports
Your passport
The only document which you need is a 400x514 photo. Take it before you start filling your form! Also you need to know this information:
Identity Card Number or Birth Certificate Number or Citizenship Certificate Number
Expiry date of your current passport (if you have one)
Start your application here:
ICA - Travel Document Application
The fee is $70 SGD. To pay, use a bank card, Internet direct debit or PayNow.
Your passport will be ready in about a week. If your photo is incorrect, your application will be delayed.
Singapore visa photo
Luckily, citizens of about 80% of countries (including USA, Canada and EU) can stay in Singapore visa free for 30 or 90 days.
Citizens of 13 countries (including China, India and Russia) are eligible for a Singapore e-visa. It is available for people with ordinary passports. The processing time is really a quick one. It can be ready in 1 working day, but generally it is ready in 3-5 working days. The fee is $30.
Remember if you submit an incorrect photo, processing of your visa will be delayed or rejected.
To apply for it, you will need:
A completed form
A passport
A 400x514 photo.
Requirements for a 400x514 pixels photo
There are certain photo requirements for a Singapore visa:
The photo size should be 400x514 pixels;
The required file format is JPEG;
The file size must not exceed 60 kb;
The size of the face from the top of the head to the chin should occupy about 74%;
The background must be white;
The photo must in color;
The photo must be taken in 3 months;
Your photo should be lit evenly;
Your eyes must be opened and fully visible;
You mouth must be closed;
Your face must have a neutral expression;
You look into the camera on the photo;
The photo must be clear and not pixelated;
Shoulders and hair must be visible;
Your head must not be tilted.
Get a 400x514 pixel photo online!
The handiest method to instantly crop an image to the size of a Singapore passport photo is to use our helpful online tools. Visafoto processes photos of the required size of a passport photo in Singapore and also takes into account important parameters such as the position of the head and eyes. Additionally, it substitutes the background with plain white and increases image quality.
Take an image with a smartphone or camera against any background, upload it here and instantly get a professional photo for your visa, passport or ID.
Source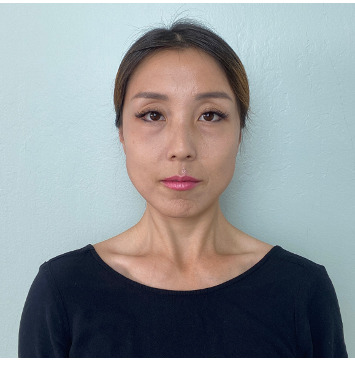 Result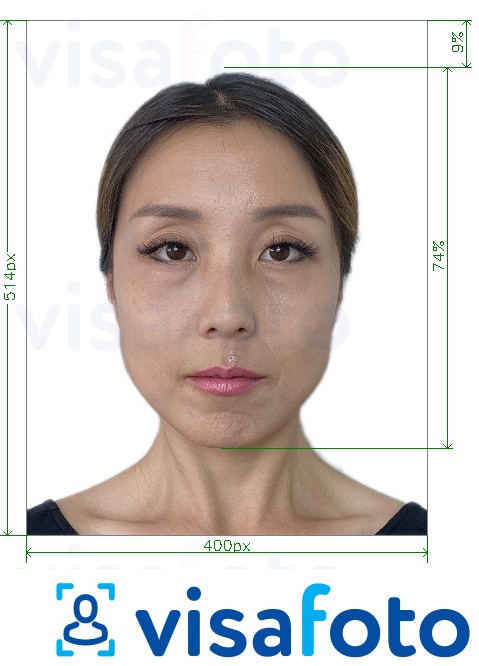 First, take a photo of yours under daylight like this one: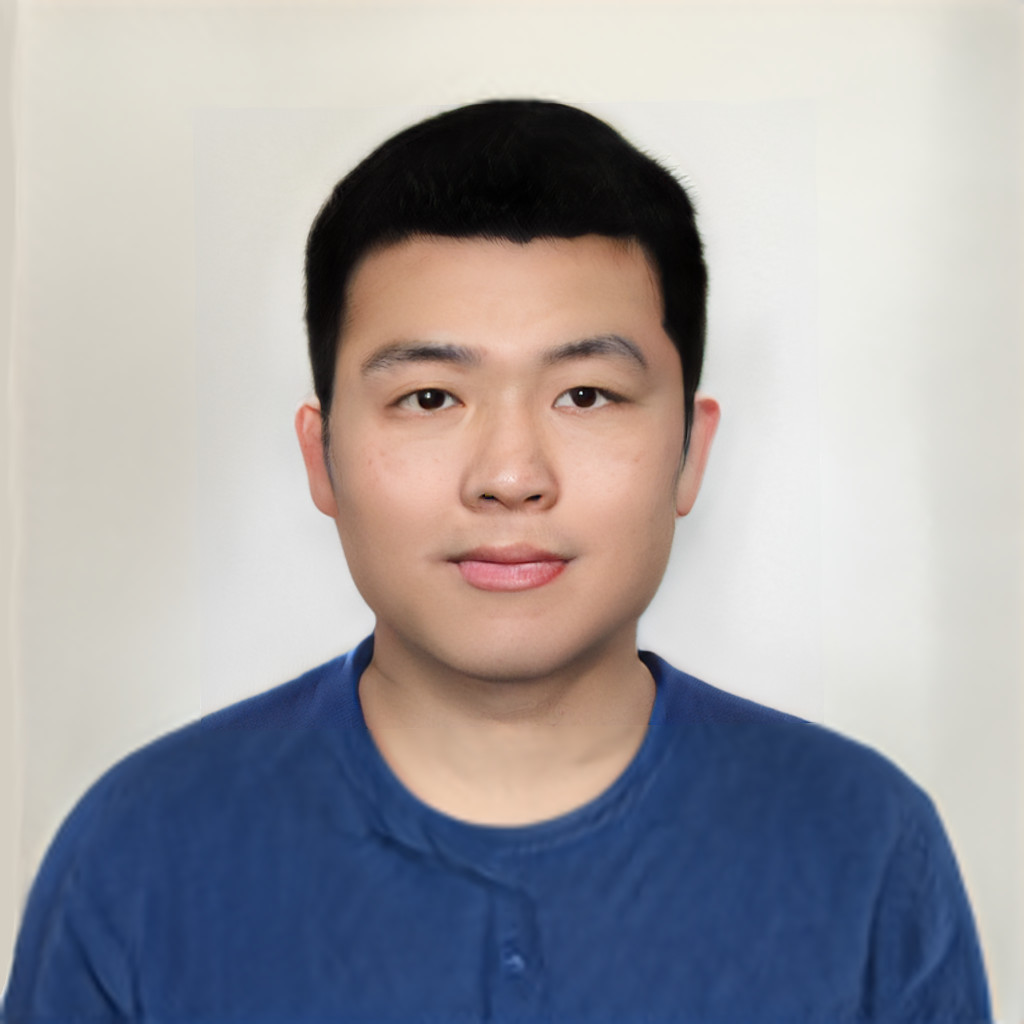 You will receive a digital photo for your Singapore passport:
Use Visafoto to crop the image to match the Singapore passport photo size and the size of your digital Singapore passport photo, or select the image you need from the list.
How to get help with a 400x514 photo?
That's easy. Just write an email to our support team, and your photo will be fixed!