Singapore baby passport photo
Singapore citizens of any age must have passports to travel abroad. A child must also have a passport. A child's Singapore passport is valid for 5 years.
You must provide two color passport photos that match the official Singapore passport photo requirements. At the same time, a child's passport photo must satisfy the additional Singapore passport photo requirements for babies.
Table of contents
In the article below, you will learn about the basic child Singapore passport photo requirements and the best ways to take a Singapore child photo.
Singapore baby passport photo requirements
A baby passport photo in Singapore must meet the same requirements as a passport photo for an adult:
The size of the photo must be 35x45 mm;
Head height should occupy about 75%;
The distance from the top of the photo to the top of the hair should be 3 mm;
The background should be white;
The photo must be in color;
The photograph must be taken with a neutral facial expression;
The eyes must be open and well visible;
The mouth must be closed. Newborn passport photo requirements in Singapore allow open mouths;
There should be no objects or other people in the picture;
There shouldn't be the hands of the parents in the photo.
Singapore baby passport photo for online form
Are you applying for a Singapore passport online? A digital baby passport photo should be like this:
The size of the photo is 400x514 pixel
The file size should be less than 60 kb;
The resolution is 300 DPI.
Other requirements like background colour, head height, facial expression etc are the same.
Here is an example of a Singapore digital passport photo: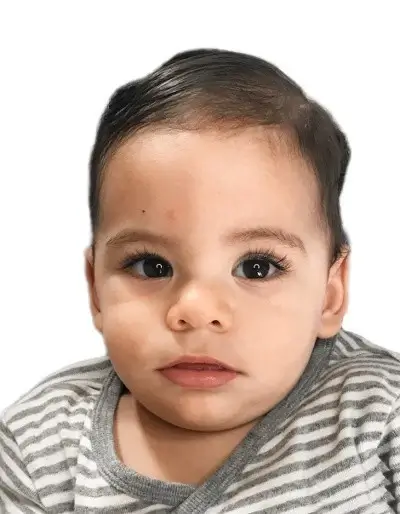 Where can I take the Singapore baby passport photo near me?
Many pharmacies and post offices in Singapore present passport photo services. The established price for two printed photos starts from $9 SGD. It does not include a digital version of the image.
Keep in mind that taking a Singapore passport photo for a newborn or toddler can be challenging as it is not simple to convince a child to remain calm in close proximity to other people. This is the reason why most parents decide to take their child's passport photo at home, saving time and money.
Singapore baby passport photo guidelines
Taking a Singapore passport photo for a baby at home is a workable task. Simply follow this quick guide:
Lay your baby on the floor on a plain light-colored blanket or sheet;
Order the camera at a distance of about 1.5 meters from the child;
Make sure your baby's head is in the center of the image;
The mouth closure requirement does not apply to children under one year of age;
Make sure there is even lighting on the face and there are no shadows;
Take some photos and pick the most suitable one.
Get the Singapore baby passport photo online!
How can I take a child passport photo in Singapore myself so that it meets all legal requirements? Visafoto comes to the rescue!
Take an image with a smartphone or camera against any background, upload it here and instantly get a professional photo for your visa, passport or ID.
Source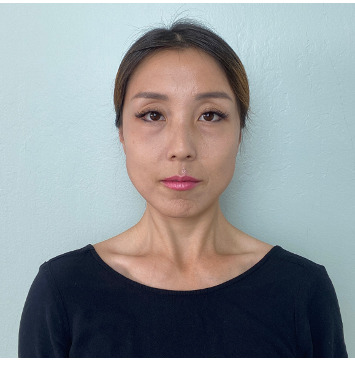 Result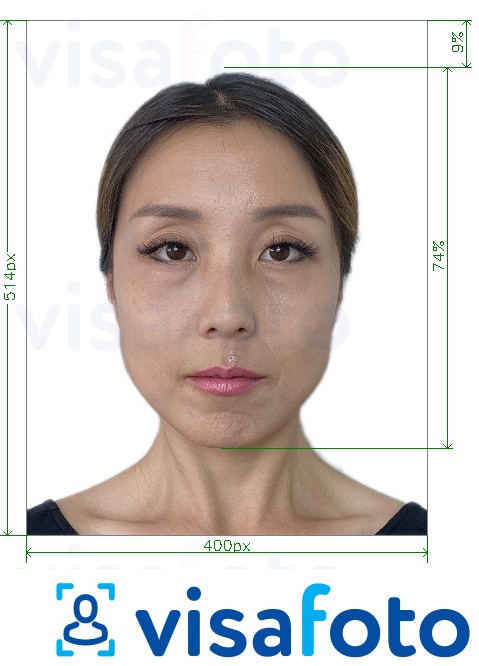 Just upload the photo taken by the previous guide. Like this one: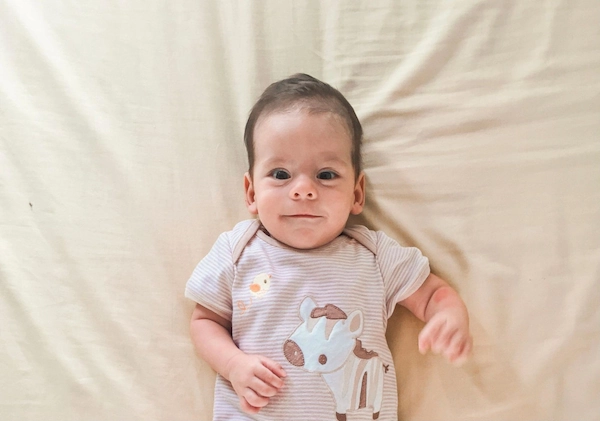 Visafoto immediately resizes and formats it as demanded, displaces the background, and updates the overall image quality. A Singapore passport photo for a baby taken at Visafoto will resemble a photo taken in a professional studio, but in practice, it will require much less effort and expense.
Visafoto provides consumers with two kinds of images:
A digital child passport photo in Singapore, suitable for online applications;
A template for printing. Learn how to print your child's passport photo online from this article.
Here they are:
The above rules fit a Singapore passport photo for a newborn, a Singapore passport photo for a child and a passport photo for an adult in Singapore.