Singapore Child Passport Application
Children must have a valid passport for international travel, even though they usually travel with their parents. Below, learn how to apply for a baby passport in Singapore.
Table of contents
Singapore passport application for a baby: how-to
These days, getting a Singaporean passport is easier than ever. If you currently reside in Singapore, you can apply online or by post.
To apply for a passport online, simply use the e-Service, log in, and identify yourself using the Singpass. You will need to upload the required documents and fill out the forms, as shown in the examples.
You can also apply by post, by sending your completed application form to the Passport Unit of the Citizen Services Centre or by dropping it at the deposit box outside the ICA building.
If you're currently residing abroad, you can also apply online in the same way or submit your form to the local Singaporean Diplomatic Mission.
How much does the child passport application cost?
Since January 2020, it is possible to get the first newborn passport for free. To qualify for this, you must apply before the child's first birthday via MyICA.
If the waiver is not your case, you will need to pay the application fee of SG$70.
Documents required for a minor's passport application
The information needed for a passport application is as follows:
Child's Identity Card Number/Birth Certificate Number/Citizenship Certificate Number as proof of Singaporean citizenship;
Child's Passport Expiry Date, if renewing;
Child's recent (no older than three months) passport-formatted colour photograph;
VISA or Master Credit/Debit Card, American Express Card or Internet Banking Details for online payment.
Singapore child passport photo requirements
Make sure that your baby's application photo checks all these parameters:
The image must be in colour;
The dimension of the digital photo must be 400X514 pixels for online submissions;
The digital file size must not exceed 2 MB;
The format must be jpg, jpeg or png;
For postal submissions, printed photos must be 35 mm wide by 45 mm high;
The image must show the baby's full face;
The photo background must be plain white with a matt or semi-matt finish;
The photo lighting and contrast must be even;
Headwear is not allowed except for religious or racial reasons. In any case, i should not hide facial features. It should also contrast the white background;
The head must be centred in the picture, and your whole head and hair, as well as shoulder, must be visible;
There must be no external objects in the picture, like toys or other people.
Here is an example of a Singapore digital passport photo: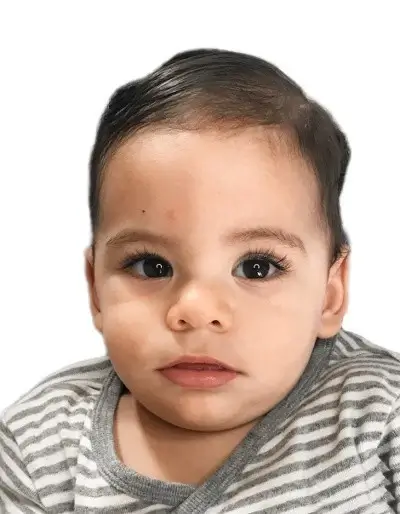 To instantly get a baby passport photo, simply download the favourite portrait of your baby in the form below. Visafoto will instantly adjust the background, size and format of the picture. You will get a digital photo for ICA applications and a printable template for applying in paper form. If any questions arise, just contact our support.
Take an image with a smartphone or camera against any background, upload it here and instantly get a professional photo for your visa, passport or ID.
Source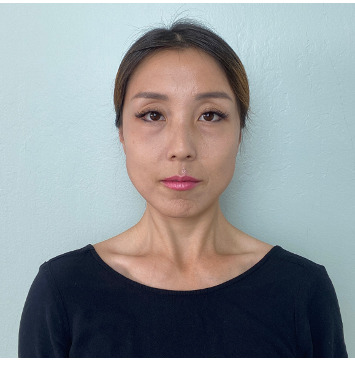 Result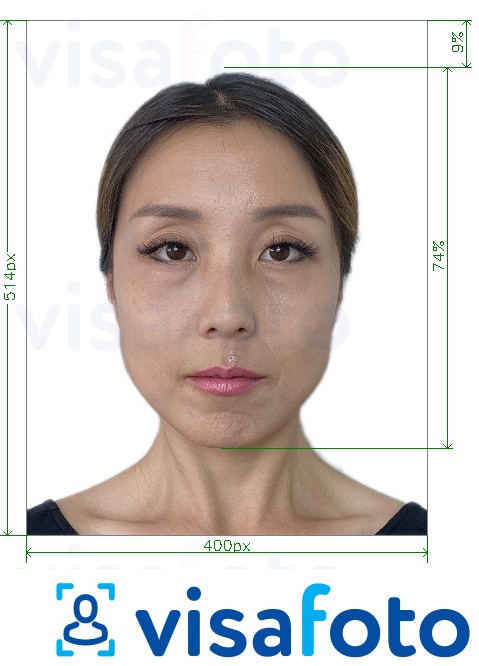 First, take a photo of yours under daylight like this one: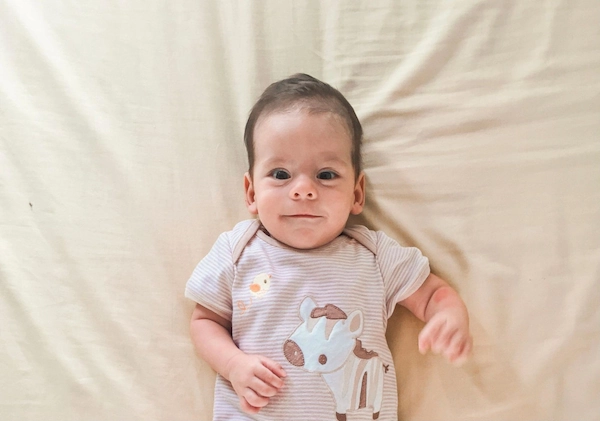 You will have two types of photos: a digital one for electronic applications and another one suitable for printing.
Here they are:
Singapore baby passport validity
The validity period of all Singaporean minor and baby passports is five years. Ten-year validity passports are for citizens aged 16 and older.
Singapore baby passport renewal
The process is exactly as easy for renewals as applying for a new one. The difference is that you will need to provide details about your old/expiring passport.