Singapore EZ-Link card
The EZ-Link card has long been an irreplaceable part of Singaporean life. The robust and all-reaching public transport system in Singapore would not be complete without it. So, how does it work, and how do you get one? We'll break down the basics in this article.
Table of contents
What is the Singapore EZ-Link card?
EZ-Link is a company that manages the contactless payment system in Singapore's public transport network. It has been working since 2002 and now is not just limited (if we can even call it so) to the public transport system but also function as payment for various other services in the city-state.
The EZ-Link also has a concession system that allows certain groups to use public transport at a reduced cost.
How to get a Singapore EZ-Link card
In line with the public service nature of the card, you can get it in a wide range of places, including:
TransitLink Ticket Offices and Concession Card Replacement Offices located at MRT stations and bus interchanges;
Convenience stores such as 7-Eleven, Buzz, and Cheers outlets;
Vending Machines at Bugis Junction, Bishan Junction 8, Tampines Mall, and Westgate;
Official EZ-Link e-commerce platforms on Shopee and Lazada;
Retail outlets islandwide at selected outlets such as A Mobile, The Handphone Shop, La Tendo, Golden Village, and Popular bookstores.
The sales price at TransitLink Ticket Offices and Concession Card Replacement Offices is S$10, covering the S$5 card price and S$5 stored value. The price in other retailers may vary.
Singapore EZ-Link card for tourists
Tourists in Singapore can get around Singapore to their heart's content using the tourist pass under the EZ-Link system. The tourist pass offers unlimited travel for just S$10 a day. You can get it at selected MRT TransitLink Ticket Offices or at our 24/7 Automated STP Kiosks.
Concession cards
Concession cards are offered to:
Students;
National service members;
People with disabilities;
Senior citizens,
Children.
People with concession cards can travel on public transport at reduced fares
How to apply for EZ-Link concession cards?
There are two ways to apply for a concession card if you are eligible:
Online on the official TransitLink website. The concession card will be mailed to your indicated residential address in 7 to 10 working days;
At a Card Replacement Concession Office (CCROs). The concession card will be issued on the spot.
Documents needed to apply for EZ-Link concession card
As concession cards have to be linked to your identity (personalised), you will need to submit certain documents to apply, which are:
One colour photograph that fulfils requirements;
Proof of identity, which may be:

Original NRIC/passport (Singapore citizens);
Original Certificate of Singapore Citizenship (new Singapore citizens);
Original NRIC/Re-Entry Permit (Singapore Permanent Residents);
Original Student Pass (FIN, for international students);
Original Singapore Armed Forces/Singapore Civil Defence Force/Singapore Police Force Identity Card (National Servicemen).

A fee of S$8.10 (consists of a S$5 non-refundable EZ-Link card cost andnon-refundable personalisation fee of a S$3.10 ). Keep the receipt for collection.
EZ-Link concession card photo requirements
The requirements slightly differ on whether you apply online or in person but share similarities.
General photo requirements
The photo may not be older than 3 months;
The picture must be in colour;
The photo must show your full face;
The photo background must be plain white with a matt or semi-matt finish;
The photo lighting and contrast must be even;
Headgear is not allowed except for religious or racial reasons. However, the headgear must not hide your facial features. It should also contrast the white background;
Your facial expression in the photo must be neutral with your mouth closed and eyes looking straight into the camera;
Your head must be centred in the picture, and your whole head and hair, as well as shoulder, must be visible;
Coloured contact lenses are not allowed, and make sure your photo does not have red eyes;
Eyeglasses are allowed, but they may not obscure the face by frame, reflective glare, or coloured lenses.
Here is an example: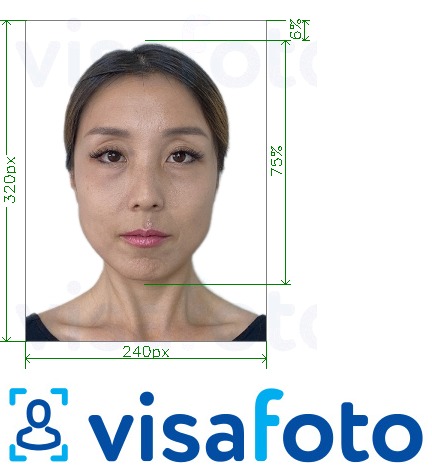 Printed photo requirements
The picture size in printed form must be 35mm wide and 45mm high;
The photo must not be bordered.
Digital photo requirements
The file format must be JPEG or JPG;
The dimension of the photo image has to be 240 X 320 pixels;
The file size should be about 150 Kbytes.
Get a photo for EZ-Link concession cards online
As EZ-Link is a robust system that's constantly improving, getting an EZ-Link card is pretty easy, but we're here to make it easier. You can get a photo right here if you need one to apply for a concession card.
Visafoto will adjust your photo, so it fulfils all the technical requirements and help you avoid unnecessary delays. Just take a picture of yourself with the guidelines above and upload it to our tool below to get a photo for your EZ-Link concession card. No need to worry about size, background, or proportions!
Take an image with a smartphone or camera against any background, upload it here and instantly get a professional photo for your visa, passport or ID.
Source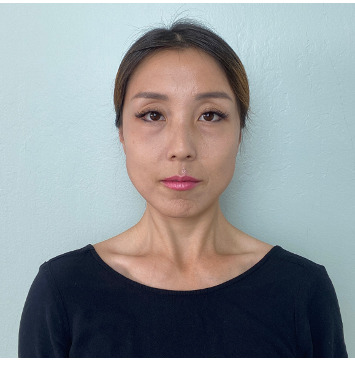 Result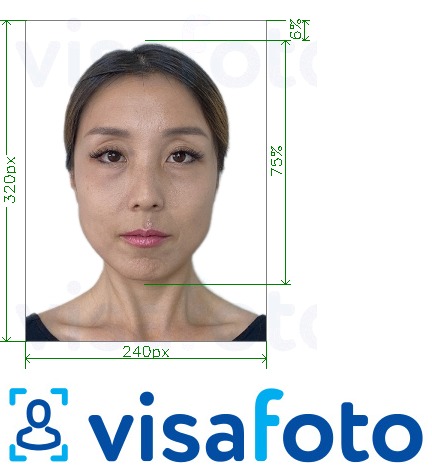 Take an image with a smartphone or camera against any background, upload it here, and instantly get a professional photo for your visa, passport, or ID.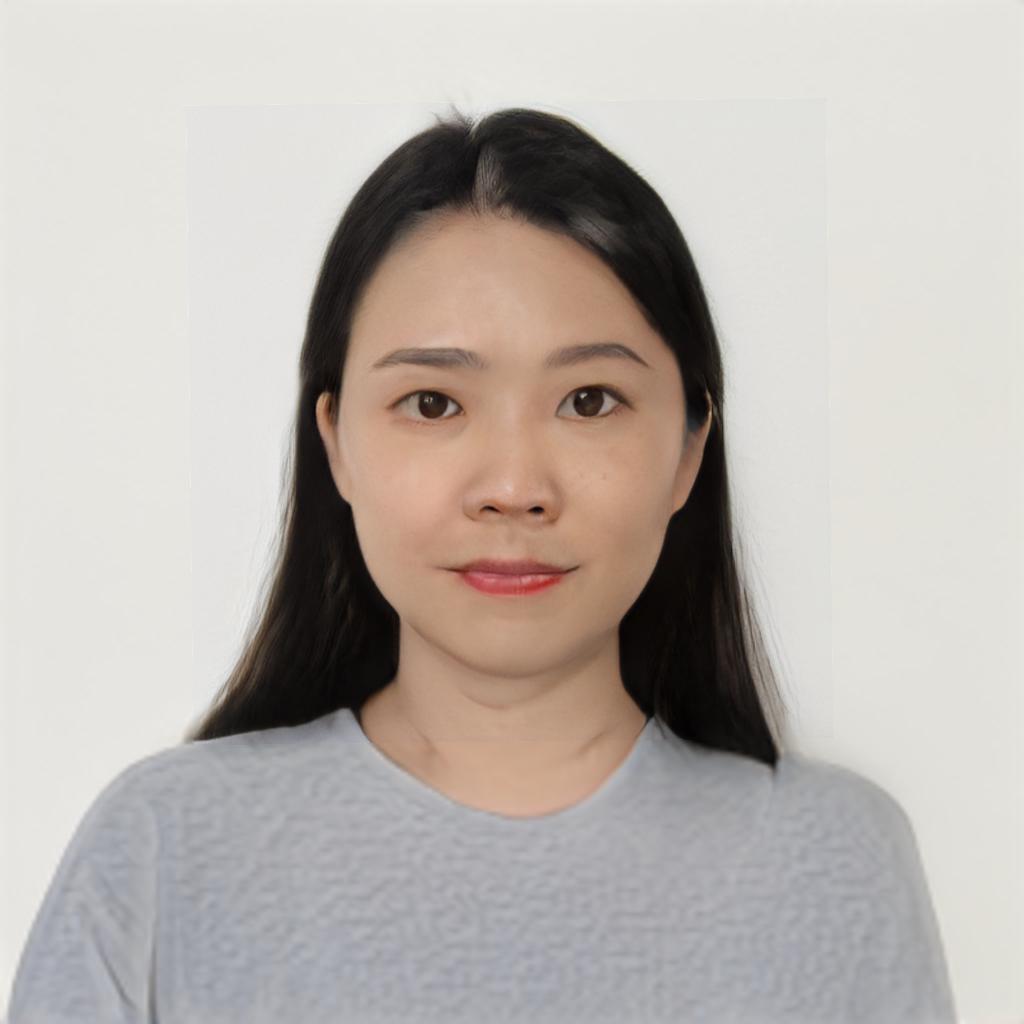 You will have two types of photos: a digital one for electronic applications and another one suitable for printing.
Here they are:
Whether you need your photo digital or printed, Visafoto has your back. Visafoto does not only give you a digital photo, but a ready-to-print template of your photos, so you don't need to worry about print formatting.