Singapore IC photo
What is an IC? It is a Singapore Identity card, or National Registration Identity Card (NRIC): a compulsory document for all Singapore citizens and permanent residents. It looks like a bank card. It's pink for citizens and blue for permanent residents. Note that you cannot apply for an IC abroad at embassies; you can register it only in Singapore.
Table of contents
When and how to apply for it? What picture is required? Where to take it? Learn it from our article!
When do you need to renew your IC?
Generally, you must register Identity card several times:
When you are 15 years old
When you are 30 years old
When you are 55 years old
Additionally, you can renew your IC (but it is not compulsory) when you are 65 or older if your card hasn't been renewed in 10 years.
Documents for Singapore Identity card
List of documents which are required differ for citizens and permanent residents.
Documents for citizens:
A baptism or religious certificate (if you want to include a religious name)
Deed poll for a change of name
A marriage certificate
A digital passport-sized photo
Documents for permanent residents:
A passport
A marriage certificate
A digital passport photo
How to apply for a Singapore Identity card?
To register or replace an ID card:
Collect your IC at:
SingPost
iCollect
ICA Building.
Your identity card will be ready in 3 working days. You will get an email or SMS when it's done.
Make an appointment at eAppointment
IC price
How much should you pay for your ID card? The fee differs for citizens and permanent residents. What is the fee for a Singapore ID card?
Citizens pay $10 SGD
Permanent residents pay $50 SGD
But if you lose your card, the fee for reissuing the one is $100 SGD. If you lose it for the second time, the fee is $300.
To make the payments, you can use bank cards, American Express, Internet Direct Debit and PayNow.
IC photo singapore
For every new application, use a new photo.
There are certain photo requirements for a Singapore Identity card photo:
The photo size for a Singapore Identity card is 3.5x4.5 cm (35x45 mm);
The length of the head from chin to the crown should be about 35 mm (70-80% of the area);
The photograph must be in color;
The photograph has a white background;
The photo must be taken within the last 3 months;
The photo must be clear, in focus and not blurred;
The photo must be not pixelated;
The applicant should look straight into the camera;
The head should be in the center;
The head must be not tilted;
The face should be fully visible and evenly lit;
There should be no smile or frowning. Keep the neutral facial expression with mouth closed;
The shoulders and hair must be fully visible;
The headdress is not allowed except for religious reasons. In this case, your face is fully visible;
Wear dark clothes in the photo which which makes a good contract with the background
You can wear glasses, but be sure that your eyes are clearly seen.
Here are requirements for a digital photo:
The file format must be jpg, jpeg or png;
The photo size must be less than 2 MB.
Here is a sample: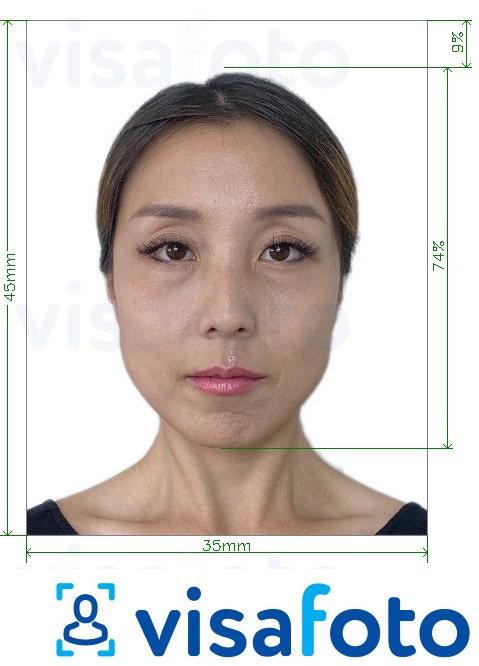 If your photo is an incorrect one, your application will be delayed.
Get a Singapore IC photo online
The handiest way to immediately crop an image to the size of a Singapore IC photo is by using our handy online tools.
Take an image with a smartphone or camera against any background, upload it here and instantly get a professional photo for your visa, passport or ID.
Source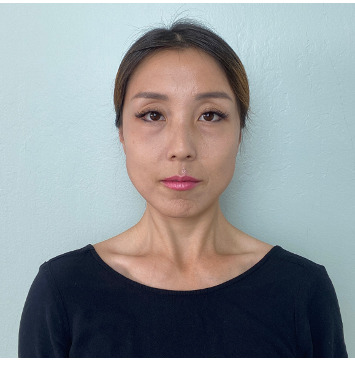 Result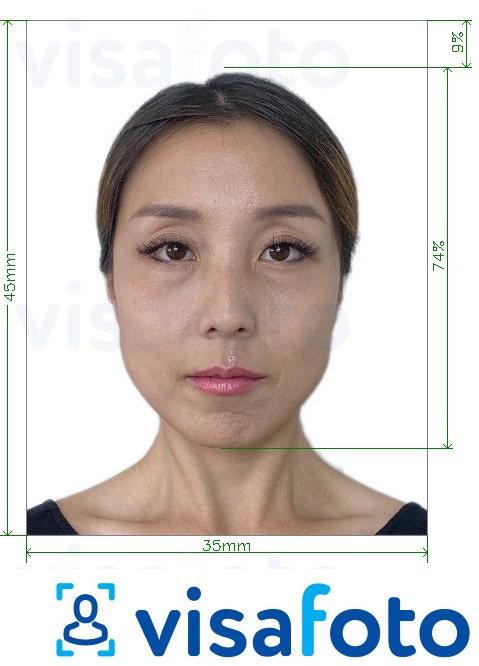 Visafoto instantly converts the image to the required IC photo size and additionally takes into account such important parameters as the position of the head and eyes. Also, it displaces the background with plain white and increases the overall image quality.
First, take a photo of yours like this one: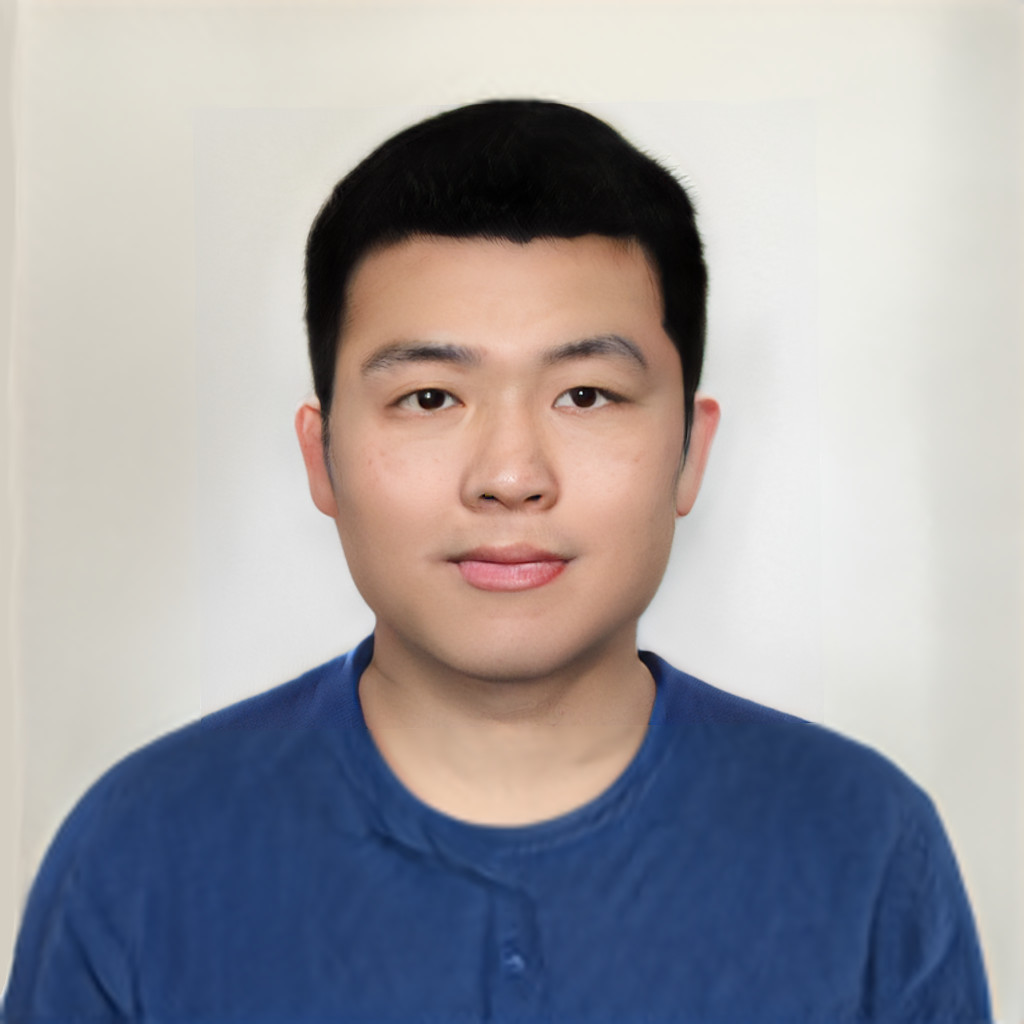 You will get two files. The digital one is suitable for online applications, and the other is for printing. Here they are:
Use Visafoto to crop a Singapore Identity card image, or select an image from thelist.
Identity card photo: matte or glossy?
You should use only matte or semi matte paper. Glossy paper is not allowed.