Singapore Visa Application Guide
For citizens of many countries, entering Singapore is impossible without a visa. Besides, if you plan to stay in Singapore for longer, you may have to apply anyway, even though you have free entry, because there is usually a limit on the days you can stay in Singapore. We have compiled the essential info about Singaporean visa applications for your convenience.
Table of contents
Singapore visa types
There are various Singaporean visas categories, depending on your entry purpose, including:
Tourist visa (Visit Pass): allows traveling to Singapore for tourism purposes, such as sightseeing, private visits, or social activities. The Visit Pass is typically valid for 30 to 90 days, depending on the applicant's nationality.
Business visa: it is issued for business-related activities, such as attending conferences, meetings, or exploring business opportunities. The business visa validity can vary, usually from 30 days to 2 years.
Student visa. Its validity is typically tied to the duration of the study program.
The Employment Pass. It is intended for foreign professionals, managers, executives, and skilled workers offered jobs in Singapore. The EP has different categories based on the individual's qualifications, and the duration can range from 1 to 2 years, with the possibility of renewal.
Other work visas with varying permits. There are 15 types of work visas in Singapore, each of which corresponds to a specific case and profession.
Singapore Dependent's Pass: it is issued for spouses or children of an Employment Pass or a Work Permit holder.
Singapore Long-Term Visit Pass (LTVP): it allows stay in Singapore for an extended period as a family member of a Singapore citizen or permanent resident.
Below, we will talk about the tourist visa category: the most popular one.
Can you visit Singapore visa-free? Transit visa rules
If you visit Singapore as a transit country, you can get a transit visa on arrival to stay for up to 96 hours. A transit visa to Singapore is free of charge and does not require prior arrangement. The prerequisite for obtaining it is the possession of tickets to the third country. You can get a transit permit at Changi Airport. Transit does not apply to land border crossings.
Singapore e-visa eligibility
Citizens of some countries can get a digital visa to Singapore. This list of countries is called the Assessment I countries, which comprise of:
Armenia
Azerbaijan
Belarus
China
Georgia
India
Kazakhstan
Kyrgyzstan
Moldova
North Korea
Russia
Tajikstan
Ukraine
Turkmenistan
Uzbekistan
How to apply for a Singapore visa online?
You can only apply for an electronic visa for Singapore through an intermediary accredited by the Singaporean Immigration & Checkpoint Authority. Among the well-known companies that help with the processing of e-visas are Singapore Airlines, VFS Global, Pony Express.
If you are flying to visit or on a business trip, you may have your visa applied for by a Singaporean citizen or permanent citizen from inside Singapore online by using the SAVE system at the Singapore Immigration & Checkpoints Authority (ICA)'s website. If your application is approved, your local contact in Singapore can use the SAVE system to print a copy of your e-Visa for you.
The basic list of documents for an electronic visa is as follows:
Application form;
One digital photo corresponding with Singapore visa photo requirements;
Scanned copy of the main page of your passport. Passport must be valid for at least 6 months at the time of entry to Singapore.
The validity period of Singaporean e-visa is up to 9 weeks.
What is an SG Arrival Card?
The SG Arrival Card is the electronic version of the paper disembarkation/embarkation (DE) card that foreign visitors must submit upon arrival in Singapore for immigration clearance. It is also commonly known as the "white card." ICA has discontinued using paper DE cards, and all travelers must provide their arrival information via the SG Arrival Card e-Service instead. It also serves as a Travel Health Declaration form.
Singapore visa cost
The Singapore tourist visa price is SG$30. The processing fee is non-refundable regardless of the outcome of the application or if you withdraw the application after submission.
If you apply for a Singaporean visa through an agency, additional fees may apply.
How to check your Singapore visa status?
You can check the status of your visa application on the official ICA website here. Once there, locate the "Check Status" option and select it. This action will direct you to a new page where you'll find the "Entry Visa" category. Click on it to proceed. In doing so, you will be taken to another page to access the "Enquire Application Status" feature. By clicking on this option, a new page will open. Here, you'll be prompted to enter both your individual or family visa application reference number and passport number, which were provided to you during your visa application process.
Singapore visa photo requirements
To be accepted, make sure your application photo fulfils the following requirements:
Photo size: 35 mm in width and 45 mm in height, or 400X514 pixels for online applications through e-Service;
The photo background must be plain white;
Your face in the picture must occupy about 80% of the photo;
In the case of online applications, the file format must be JPG, and the file size must not be larger than 60 KB;
If you need to apply a printed photo, the paper must be matte or semi-matte;
The brightness of the photo must be even, and there must not be harsh shadows. The picture must be well contrasted;
The picture must be of good quality, not blurred nor pixelated;
Your whole head and shoulders must be visible in the picture;
The picture must be new, no older than three months;
Your eyes must look straight into the camera, and your facial expression must be neutral with your mouth closed;
You may use eyeglasses if you do use them daily, but they may not obscure your face, the lens may not be tinted or reflect glares to the camera;
Do not use coloured contact lenses;
Use of religious headdress such as the hijab is allowed, but it may not obscure facial features in any way. The religious headdress must contrast with the background;
The picture may not be flipped or retouched.
Here is an example of a Singaporean visa photo: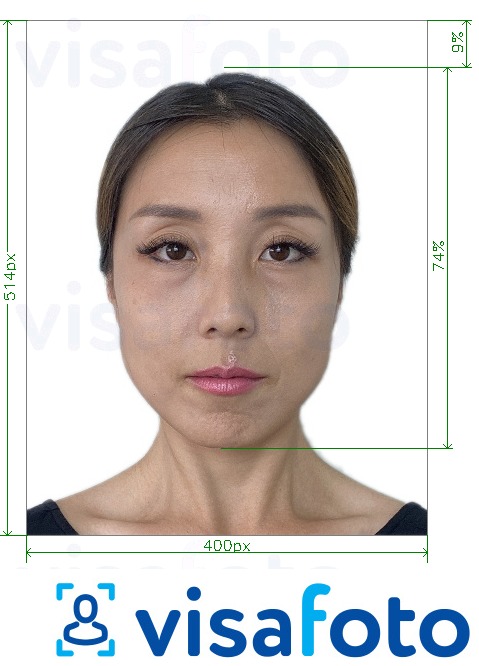 Get a Singapore visa photo online!
According to the Singaporean Immigration & Checkpoints Authority, low-quality photos or photos that do not fulfil requirements may cause delays to your application. To avoid problems with your application and enter Singapore on time, ensure your picture is up to par according to all the guidelines.
We recommend using Visafoto, an online professional photo editing service that has been adjusting pictures for documents worldwide since 2013. Using Visafoto will get application pictures that 100% satisfy the parameters.
If you need to submit a paper photo, Visafoto can also provide you with a template of four pictures, ready to print: not just a digital image!
Just take a picture of yourself following the posing and dress code instructions above, under good lighting. Then, upload it to our tool below.
Take an image with a smartphone or camera against any background, upload it here and instantly get a professional photo for your visa, passport or ID.
Source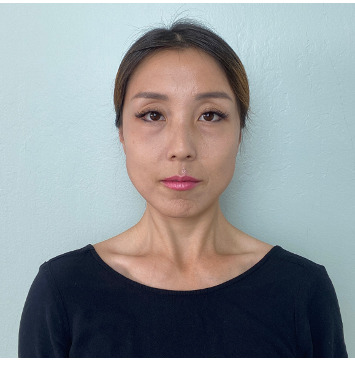 Result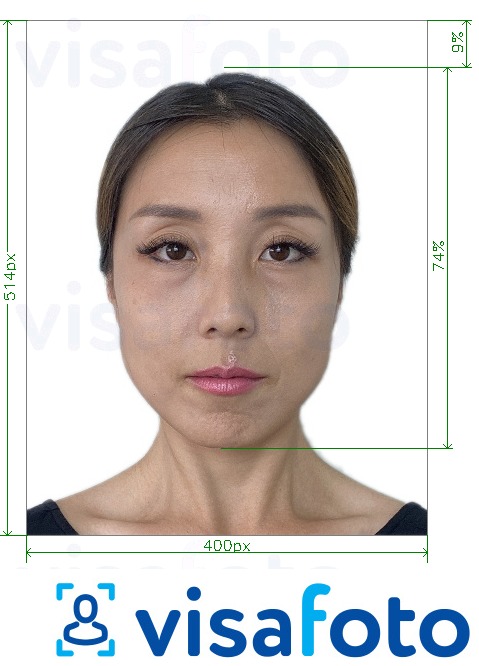 Take an image with a smartphone or camera against any background, upload it here, and instantly get a professional photo for your visa, passport, or ID.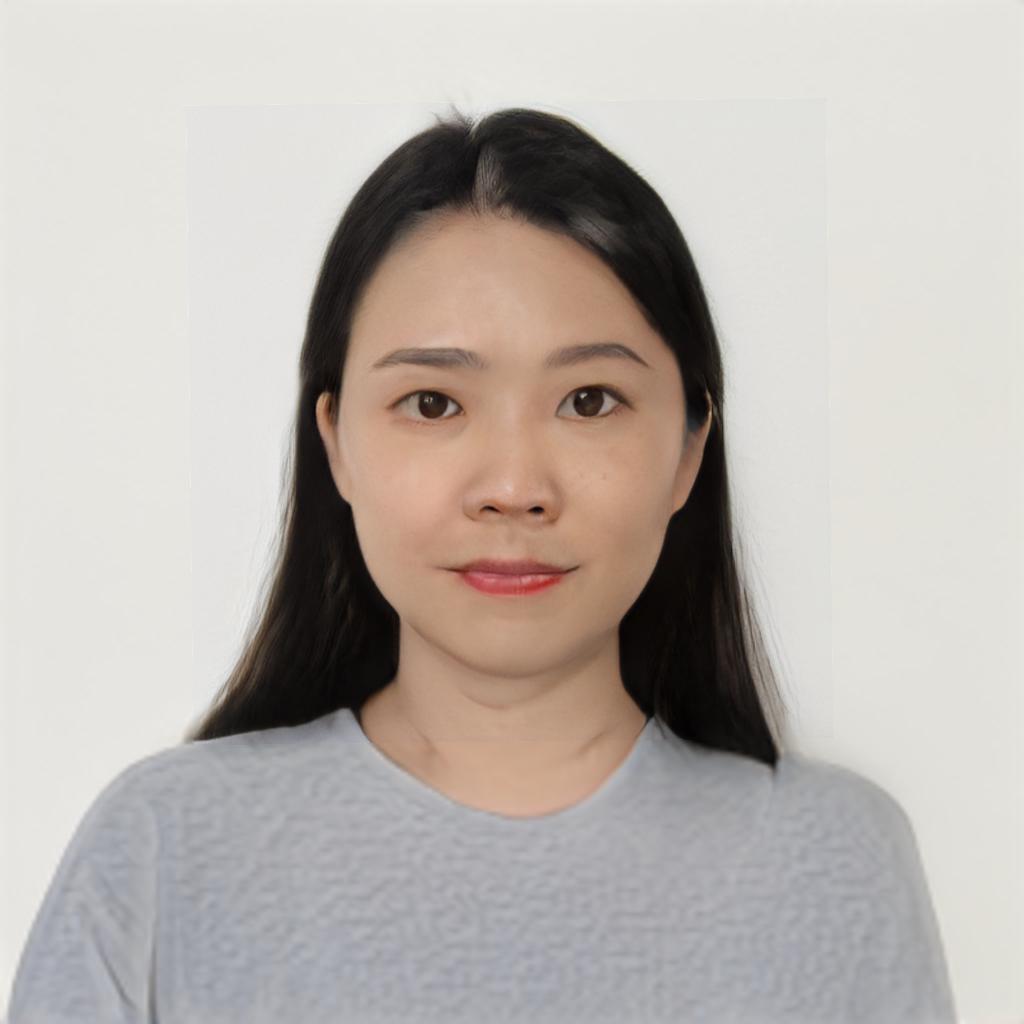 You will have two types of photos. Digital photography is suitable for electronic applications, while the other is designed for printing.
How long does it take to get an e-visa to Singapore?
The average Singaporean visa processing takes three business days, starting when the complete application is received. Certain applications might require additional time for processing.
Last update: May 2023