South African Passport Renewal Abroad
A question that's often in the minds of those who often travel or live abroad: how can one renew their passport if they're not in their home country? This article will cover the basics of renewing a ZA passport abroad.
Table of contents
Is it possible to renew a ZA passport overseas?
Yes, applying for a new passport abroad is possible when you are not in South Africa, and your passport is expiring.
Notice that there's no "renewal procedure": to replace your expiring passport, you must apply as if you are applying for a new one. The difference is that it's done in South African embassies or consulates.
How to apply for a new South African passport abroad?
The primary and most obvious way to apply for a South African passport abroad is by applying directly to your local South African diplomatic mission:
Contact the ZA embassy/consulate that covers your region and get an appointment;
Come to your appointment, follow the procedures, and submit the required documents;
Pay for application;
Wait for your application to be processed and get your passport.
You can also apply for your passport online – we'll explain how below.
Is it possible to apply for a South African online?
To apply for a passport online, apply through the Department of Home Affairs website. Make an account or log in with an existing one, fill out the forms, and submit the needed documents.
However, you will still need to visit your embassy to finish your application.
Documents required for South African passport application abroad
Here are the documents you will need to apply:
Completed Form DHA-73;
Original ID and copy, or a birth certificate and copy for applicants under 16;
If under 18, parental consent for passport issuance;
Completed determination of citizenship form(Form DHA-529);
Any existing valid tourist passport;
Two colour photographs that satisfy photo requirements;
Passport application fee.
South African passport photo requirements
Here are the photo requirements for South African passports:
The photo must be in colour;
The South African passport photo size must be 35 mm in width and 45 mm in height;
The height of your head in the picture must be between 25 to 35 mm, while the space above your head from 3 to 5 mm;
The photo must be no older than one month;
The background must be light grey or cream;
Glasses are allowed. The frame must not cover any part of your eyes. There must be no glare on the lenses. Dark glasses are not permitted;
You can wear a head covering for religious or medical reasons. Your full facial features must be visible. You cannot wear head accessories for any other reason;
Your photo must be in focus. Balance the lighting and colour, not too dark or too light;
There must not be any shadows on your face or behind your head;
'Red eye' in photographs is not acceptable;
Keep your facial expression neutral and look straight into the camera.
Here is an example: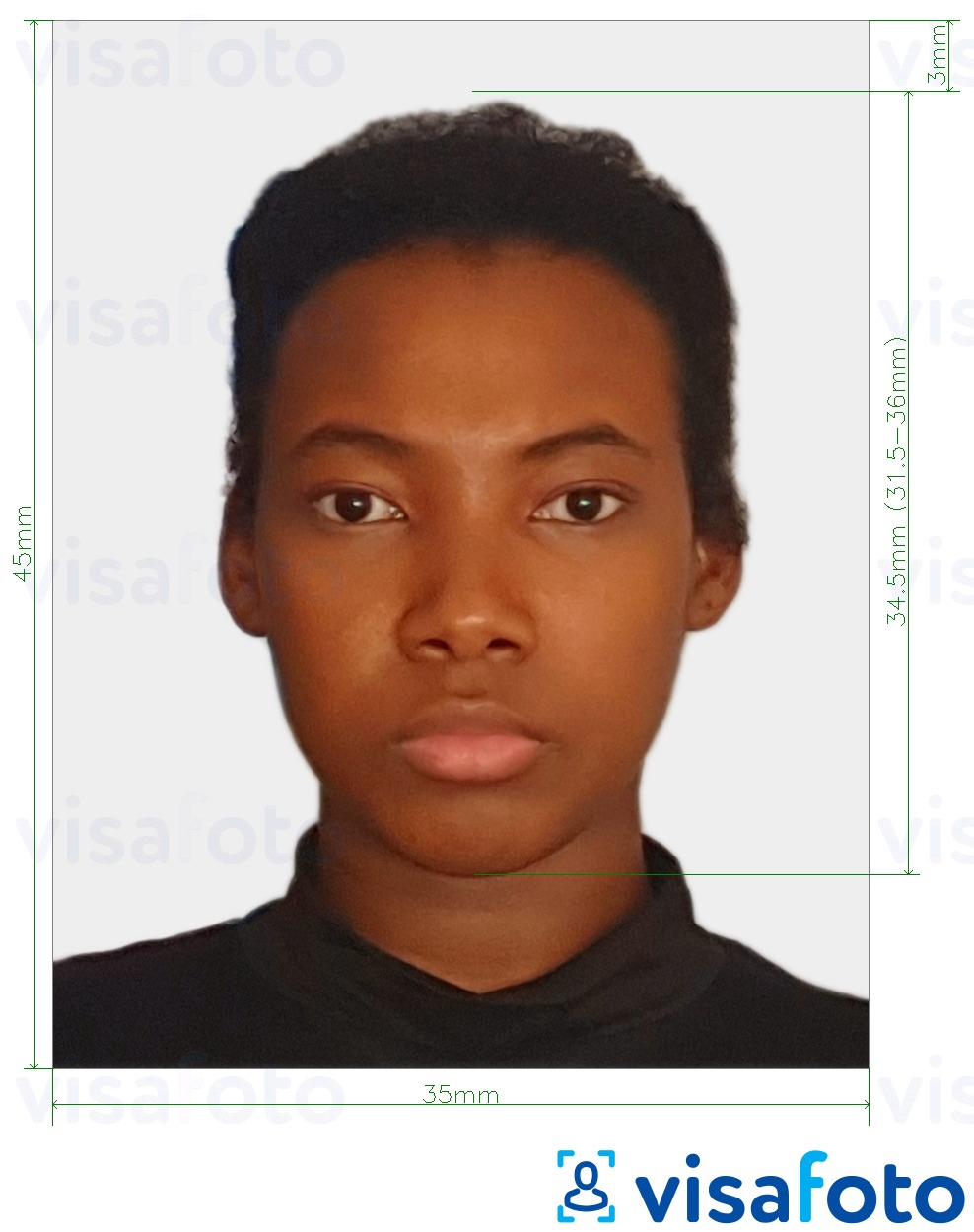 Where can I take a ZA passport photo near me?
Depending on your location, you can use services provided by photo studios in your area. However, you must also ensure that they can process your photo to make it fully compliant with the detailed technical specifications.
Or you can also take a picture yourself and use a professional online service such as Visafoto to get your ZA passport photo done. Visafoto can turn your homemade portrait of any size and background into a fully compliant photo: it changes the background, adjusts the sizes, and even fixes red eyes. Make sure to take your picture in good lighting and according to dress code guidelines.
Take an image with a smartphone or camera against any background, upload it here and instantly get a professional photo for your visa, passport or ID.
Source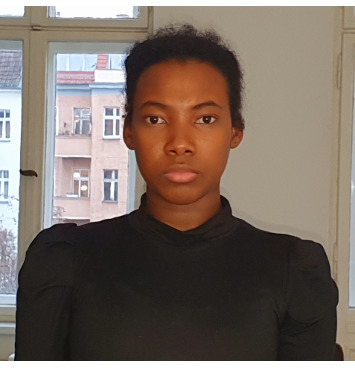 Result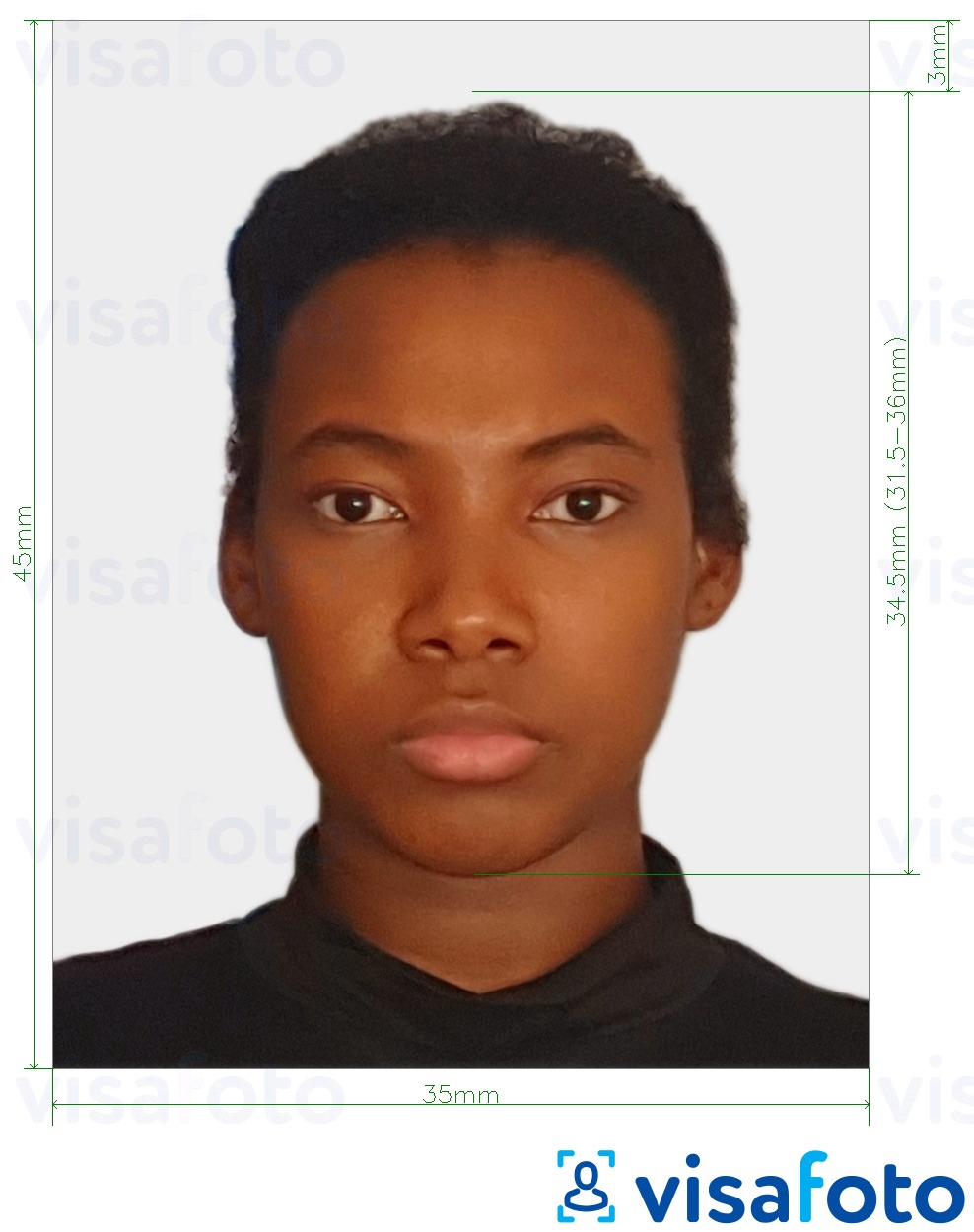 First, take a photo of our under daylight like this one: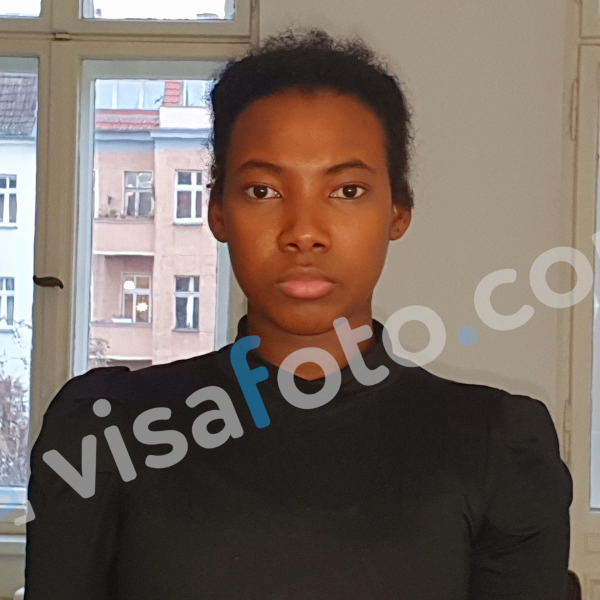 After resizing, you will get photos like these ones:
South African overseas passport application fees
The fees vary depending on which passport you're applying for:
Adult passports with 32 pages: from 400 ZAR to 1,200 ZAR;
Adult passports with 48 pages: from 800 ZAR to 2,400 ZAR;
Children's passports: from 400 ZAR to 1,200 ZAR.