South Africa passport photo
Do you want to get your first South Africa passport or renew your current one? In this case, you need to know the requirements for a South Africa passport photo. Sometimes, your application fails only because of the wrong image.
This guide will help you. It contains current guidelines for South Africa passports and visa photos, as well as some pretty important but often overlooked rules. The requirements are applicable to smart ID card and driving licence photos too. Besides, you will learn how to take the desired photo without any problems.
Table of contents
If you apply for a South African passport for the first time, you have to hand over your biometric data. Thus, you should visit personally the Department of Home Affairs of the Republic of South Africa or one of the specially equipped bank branches participating in the program of collection of such biometric data.
But there is good news. You have to submit passport photos in South Africa only to renew your current passport or visa. Just ask at the nearby office of Home Affairs whether they need your passport photo or they use the biometric passport photo in South Africa. You do not need to provide your passport photos in the second case.
South Africa passport and visa photo requirements
Note that the rules of the visa photo in South Africa and the passport photo for South Africa requirements are equal. So, the info about passport photos below suits visas applications too.
Photo requirements for South Africa driving licence and smart ID card are the same too.
South Africa passport photo size and format
The photo size for the passport must be 35x45 mm. Also, South Africa passport photo guidelines specify the head position in the image.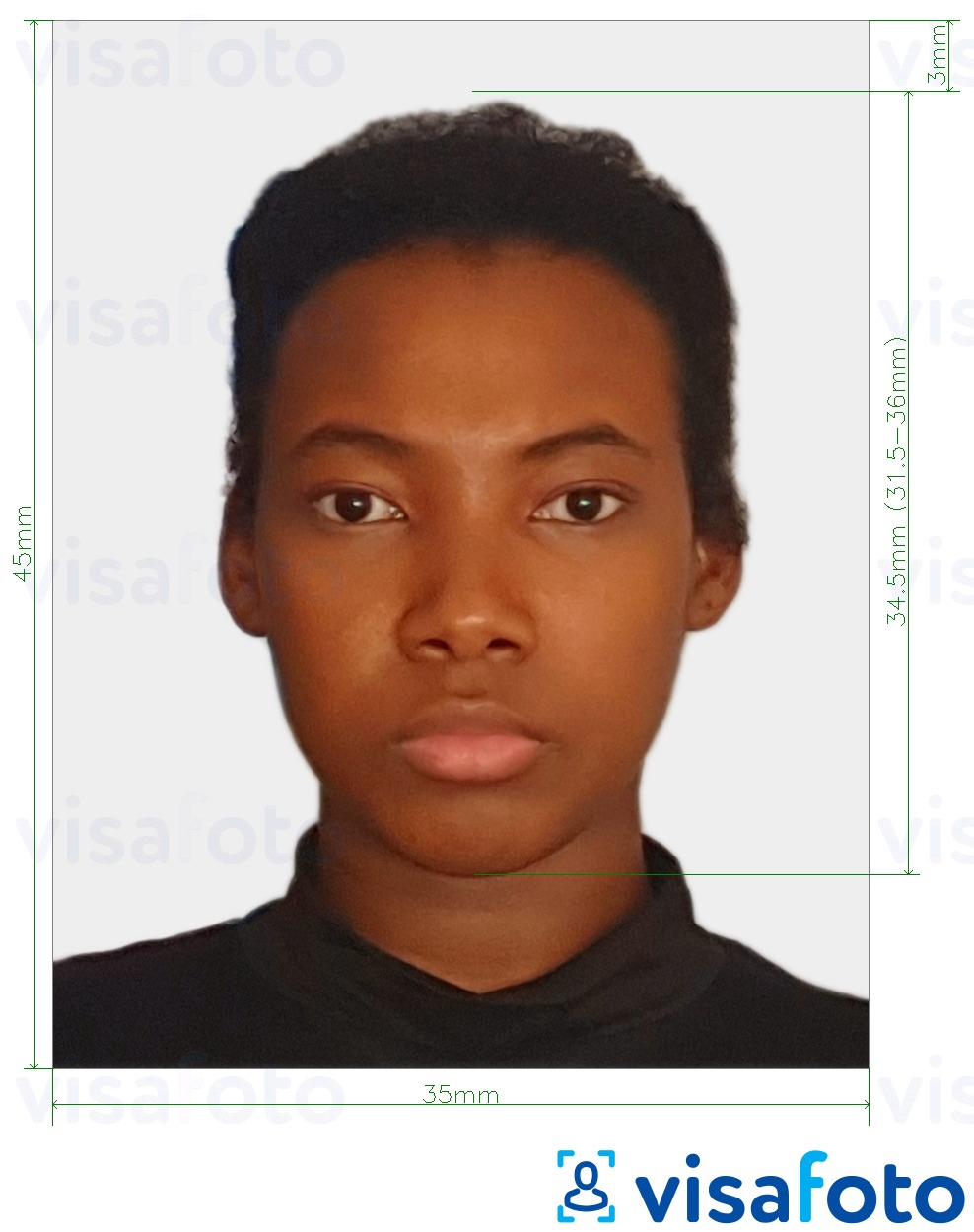 The photo should show a close-up of your head and the top of your shoulders. Your face should take 70 – 80% of the photograph. So, the head size on the picture should be between 29 and 34 mm. The image resolution should be 600 DPI.
Background
South Africa passport photo background should be plain white or light grey.
Color and lighting
The photo should be in color only. The picture must have been taken with uniform lighting and without red-eye, shadows, or flash reflections on the face.
Pose and facial expression
The photo should show you facing square onto the camera. Your eyes should be open and visible. The photo should show both edges of your face clearly. Have a neutral expression and close your mouth.
Passport photo clothing requirements
If you wear glasses, make sure that the frames do not cover any part of your eyes. Avoid dark-tinted lenses or heavy frames.
Headwear is not allowed except for religious reasons. Pay attention that all your facial features must be visible.
See more information on South African ID and passport photo requirements here.
South Africa passport photo prices
The prices of passport photos in South Africa range from R50 to R80 per person for a set of 8 standard passport photos. These prices are relevant for Cape Town. The online price at Visafoto is $7 US dollars.
South Africa passport photo online
It is a well-known fact that you can get your South Africa passport or visa photo easily and fastly online.
Suitable photos for South Africa passports can be received from the selfie or photo taken by your gadget.
It should look like this: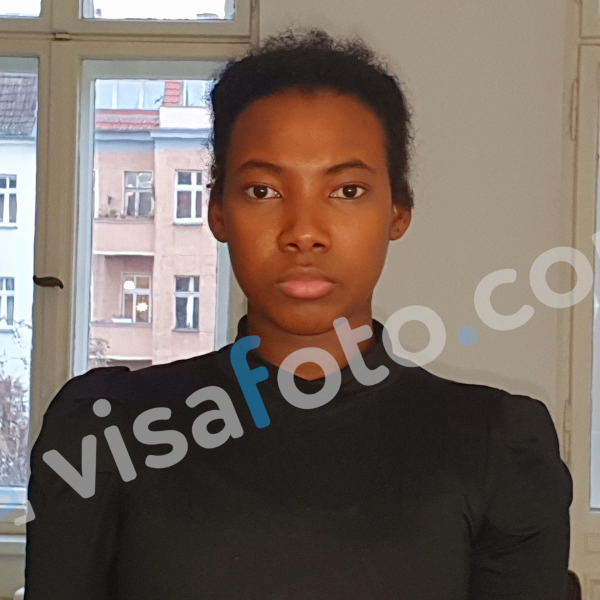 Upload your picture to the online service
Take an image with a smartphone or camera against any background, upload it here and instantly get a professional photo for your visa, passport or ID.
Source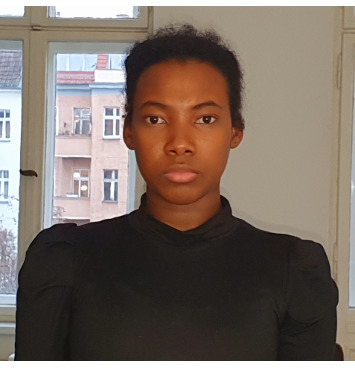 Result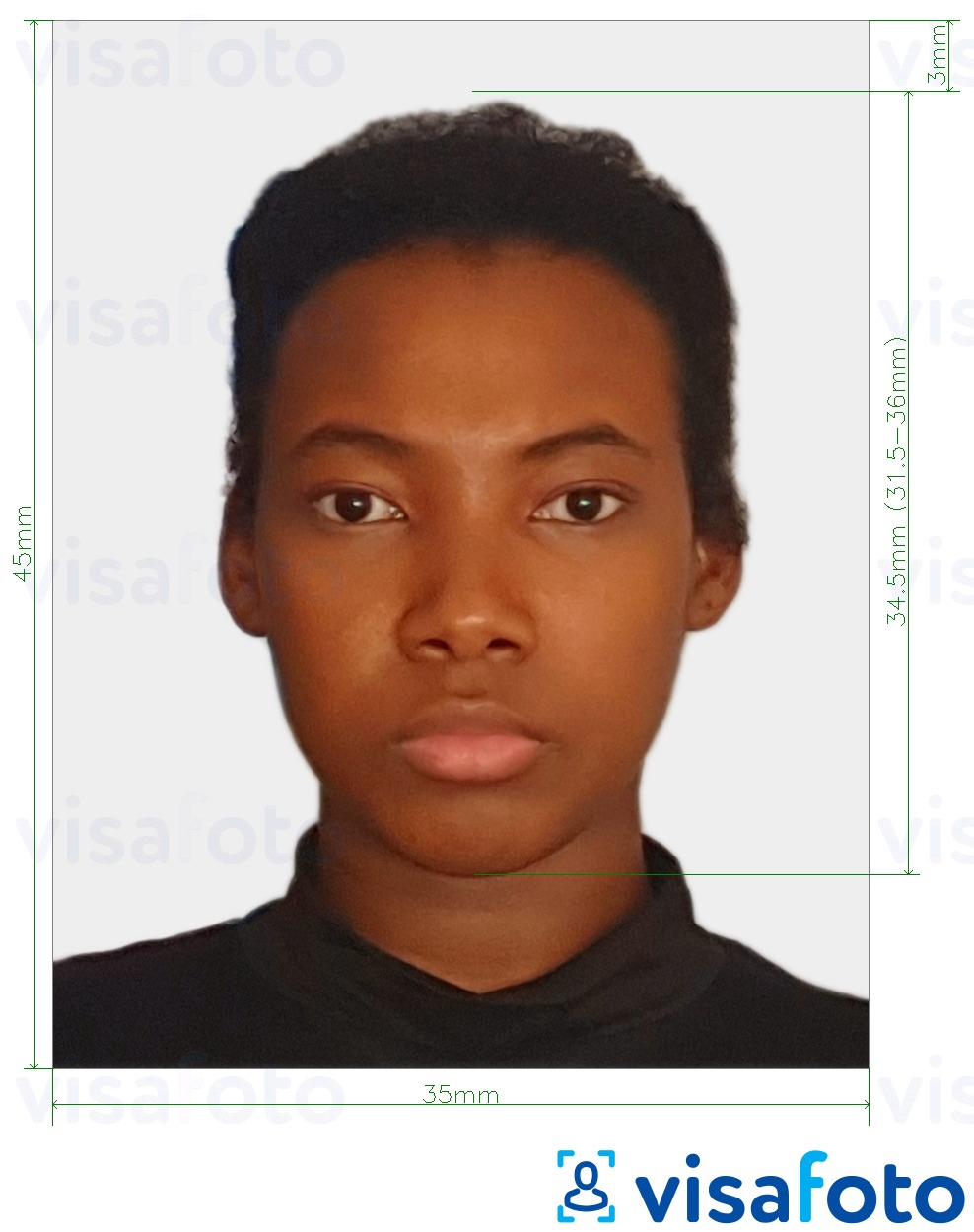 It converts your photo immediately and it will comply with the official South Africa passport photo guidelines. Visafoto will create both a digital passport photo for online submission and a printed one:
Visafoto service is working 24/7 and technical support is available to satisfy all your issues at the same period.
South Africa passport photo: where to print
A lot of online photo services can help you to print out your South Africa passport photo. Normally, they have websites and mobile apps. They offer passport photo prints of high quality from only R4.95 per set! The final price depends on delivery. Free pickup at your nearby store is available too.
Some examples of such reliable and inexpensive services in South Africa are
How to order your printouts:
To get your South Africa passport photo printed online follow six easy steps:
First, choose an online photo service in South Africa using the links above;
Upload your South Africa digital passport photo to their mobile app or website;
Choose the size of the passport print set 4x6 inches;
Enter your details;
Pay online;
Pick up your photos at a local store on the same day.
Links