UAE visa for Indian citizens
The United Arab Emirates, and Dubai in particular, is one of the most popular destinations for Indian tourists.
Since September 2021, the country has resumed issuing tourist visas to travelers, including Indian citizens.
Table of contents
All nationals of India must have a UAE visa to enter the country, but it is not a difficulty: you can apply for a visa online without leaving home.
Dubai visa types for Indian tourists
Before your visa application process, you need to decide on the visa category you want. If your goal is a short-term trip with no plans to earn money, you can choose from the following list:
UAE tourist visa – Indian tourists can spend up to 30 days. This type of a visa cannot be extended on the spot;
UAE visit visa – sponsored by relatives or friends residing in the UAE. Available for 30 days or 90 days.
UAE transit visa – allows you to stay in UAE for 96 hours, provided you have a confirmed reservation to your third destination.
How to get an online Dubai visa from India?
One of the easiest ways to get an e-visa to Dubai for Indian citizens is to apply at Emirates.com. To do this, you will need a flight ticket issued by Emirates airlines.
To start your Dubai visa application process, head to Emirates.com website. To log in, enter your valid PNR number. Proceed to the 'Apply for a UAE' visa option under Additional Services.
Documents required for online Dubai visa application:
Passport valid for a minimum of six months from the arrival date;
Completed visa application form;
Return or onward ticket;
Travel insurance;
Digital UAE visa photo.
You can also order a Dubai visa online from another sponsor: that is, the airline or travel agency whose services you use. Note, that Dubai visa fee for Indians depends on the sponsor and on average is 6000 INR for a 30-day visa.
Once your UAE visa is approved, the e-visa with "Granted" status will be sent to your email address.
Online Dubai visa takes up-to 4 working days to process.
Dubai e-visa photo requirements (if applying at Emirates.com)
The photo size of a digital Dubai visa photo must be 300 pixels in width and 369 pixels in height. The size of a printed photo must be 43 mm in width and 55 mm in height
The face must occupy about 70% of the image;
The background must be plain white, with no any extra object;
The applicant must look directly into the camera.
Here is an example of photo suitable for online application: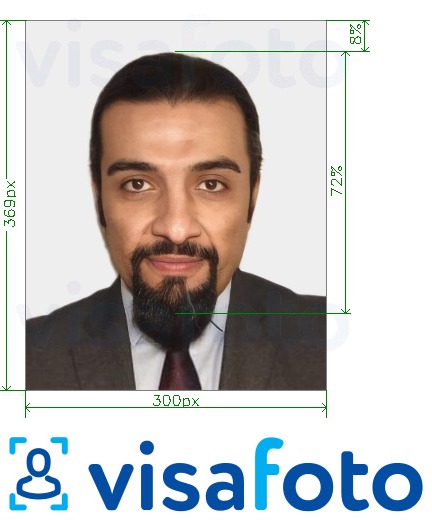 Get your UAE visa photo online
To instantly get a photo photo for your online Dubai visa application, just upload any of your portraits, taken in full-face, here. Visafoto will instantly crop your image to the Dubai visa photo size and adjust the background and format.
Take an image with a smartphone or camera against any background, upload it here and instantly get a professional photo for your visa, passport or ID.
Source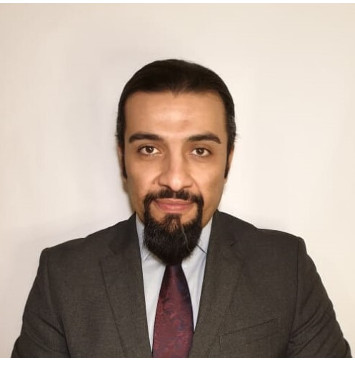 Result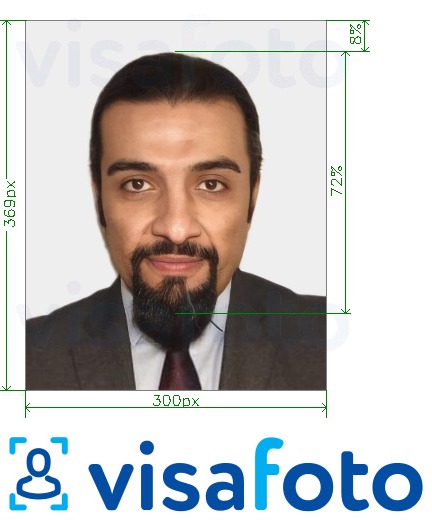 Dubai visa requirements for Indian nationals
Here they are:
An Indian applicant must be ready to prove his/her financial solvency with a income of over INR 2 lakh per annum;
You don't need to proof your financial solvency if within the last 5 years you have traveled to UAE or other countries like USA, UK, Schengen countries, Australia, New Zealand, Russia, Canada, etc.;
Women and students above 18 years and traveling alone will require NOC from parents/husband, and photo ID of parents/ husband.
If you applying for a visitor visa, you must provide a personal invite from any close family member staying in Emirates;
In order to board the flight to Dubai, a newly married Indian couple must be ready to demonstrate the proof of their recent wedding, such as the wedding card and a marriage photograph.
Dubai visa-on-arrival for Indian citizens
As of the end of 2021, issuing of UAE visas on arrival for Indian nationals has been suspended. However, you can obtain a visa on arrival in Dubai if you have a US visitor visa or green card, or a UK or EU residence visa. The maximum validity of a UAE visa-on-arrival for Indians is 14 days.