British passport renewal in the U.S.
Suppose your British passport runs out while in the US; there is nothing to worry about. You don't need to make an appointment at a British consulate to get a new passport or, even more so, to return home in a hurry.
With UK online passport applications, you can easily update your travel document from anywhere in the world.
Table of contents
To renew your British passport in the USA, follow these instructions.
You will need it when you fill in your application form. The UK passport photo requirements are as follows:
The format of a photograph for a British passport is 3/4. Whereas in print, the required size is 35x45 mm, the UK digital passport photo size must be at least 600 pixels wide and 750 pixels tall;
The size should be of at least 50KB and no more than 10MB;
The photo should be taken against a plain, light-coloured background, preferably white. A light grey or beige wall will also work, as long as there are no prominent shadows;
You should look straight into the camera with a neutral expression on your face;
Do not wear headwear unless your religion requires it. In the second case, the hijab or turban should not hide your face.
Here is an example: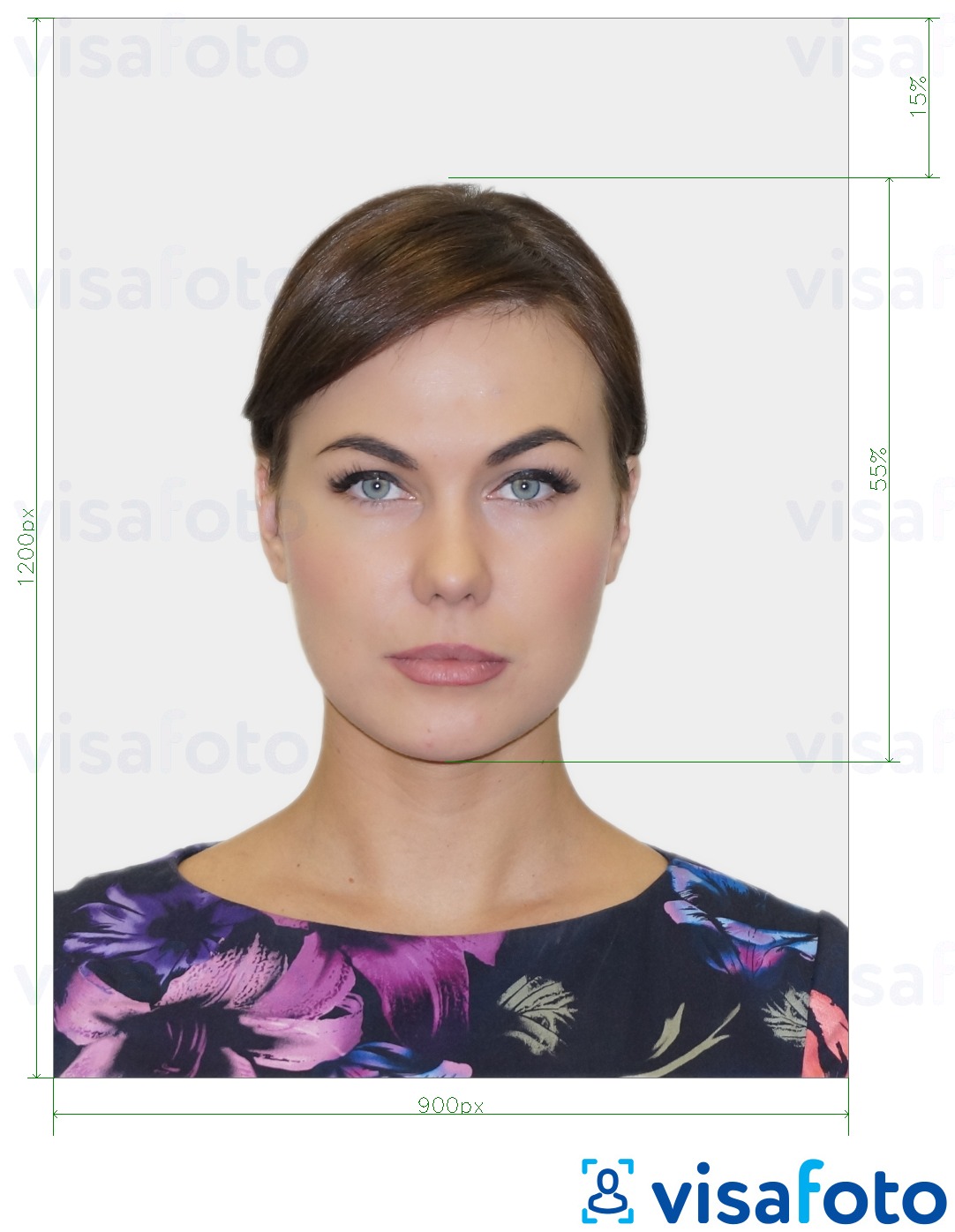 To instantly get a compliant British passport picture, upload any portrait of yourself, taken in full-face, even lighting. Visafoto will immediately give the image the desired background, format and size in kilobytes.
Take an image with a smartphone or camera against any background, upload it here and instantly get a professional photo for your visa, passport or ID.
Source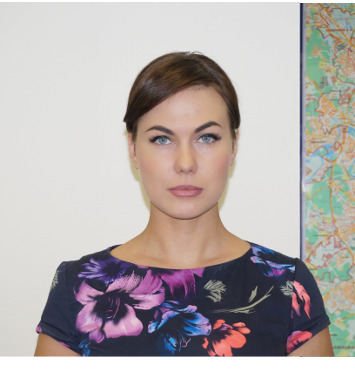 Result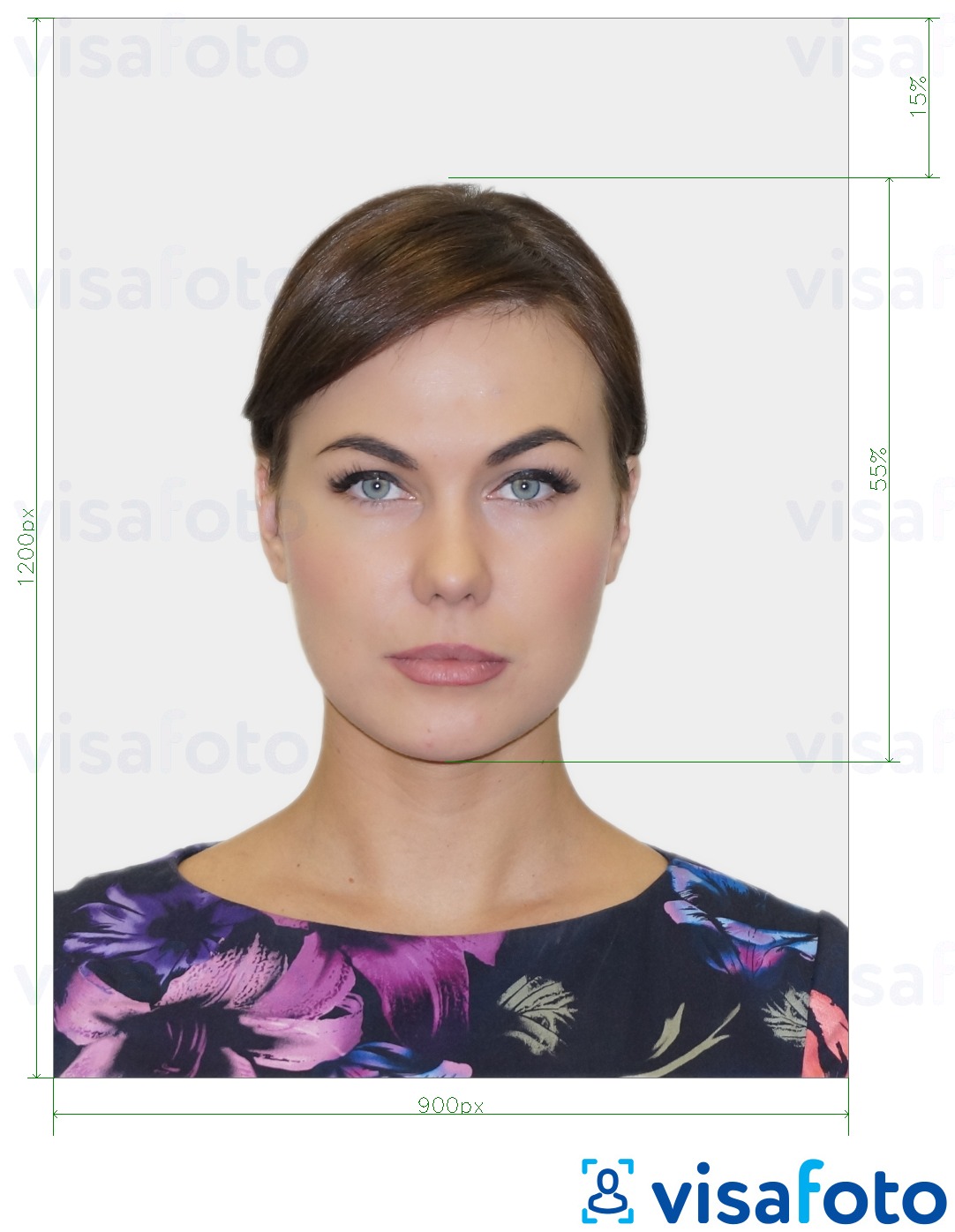 You will get a digital UK passport photo suitable for online applications.
You can apply for a UK passport from the U.S. (or any other country) at Gov.uk. Just click the "Start" button, answer a few questions and proceed to the application form.
Keep your previous passport handy: you will need its details when completing the application. Note that the document must not be damaged.
You can find a complete list of documents required to renew your British passport here.
Fill in the form as accurately as possible and upload your digital photo.
"How much does it cost to renew a British passport in the USA?" The country of application does not play a global role: the fee for a British passport is the same in all cases. It is currently £75.50. Incidentally, it is more expensive to apply on paper than online, in which case the fee will be £85.
Using your bank card, you can pay for your British passport renewal online when you complete your application.
You will be able to choose the convenient UK passport office when you apply. Make sure you use a reliable postal service (DHL is a preferable one). Your expired passport will be returned to you along with your new one.
How long does it take to renew a British passport from the USA?
As your application will be processed in the UK, it will take 4 to 12 weeks to create a new passport. In a pandemic time, these timescales can fluctuate. There are no expedited services available.
Unfortunately, it is impossible to track your UK passport application online: there is no such option.
What if I need a new British passport in the USA urgently?
If your previous passport is no longer valid and you need to travel urgently outside the USA, you can obtain an Emergency Travel Document. It allows you to reach your destination in up to 5 different countries. If necessary, you can use it to travel back to America.
It is issued to UK citizens who are away from their home country and do not have time for a regular passport renewal.
To confirm your plans, you will need to provide ticket bookings or a detailed written explanation.
An Emergency Travel Document fee is £100.
What if I lost my UK passport in the USA?
If this is the case, you will have to report the loss to one of the British consulates in America. Find the nearest consulate at this link.
You will be notified of the next steps.