London Freedom Pass application
The London Freedom Pass is a concessionary travel scheme that provides free travel to Greater London senior residents. There is also a scheme for eligible disabled residents, with different rules. This article will explain the basics of the Freedom Pass based on age.
Table of contents
London Freedom Pass: age eligibility
The age eligibility for the London freedom pass is in line with the women's state pension age, which is currently 60 or over.
London Freedom Pass restrictions
Validity area and networks. The Freedom Pass is only valid in London, specifically in these systems: London Underground; London Buses; National Rail; DLR; Tramlink.
Restrictions based on residency. Your London home needs to be your 'sole' or 'principal' residence, which means you live there most of the time. You also need to be able to provide proof of address. If you work or study in London but do not live in London, you are not eligible for a Freedom Pass. If you move out of London, you also lose your right to use a Freedom Pass. Instead, you may qualify for a concessionary fares pass from your new local authority.
Restriction on peak hours. Free travel for Older Person's Freedom Pass and 60+ passengers during morning peak hours has been suspended since June 2020 and will be in place until further notice. These arrangements will help reduce the risk of crowding at the busiest times, which would mean that social distancing would be more difficult to maintain.
Freedom Pass application
There are two ways to apply: online and by post.
Apply online
Submit your application by following this link. You will need to register and provide your personal details.
Provide your email address;
Complete your name and address details;
Add proof of your name and age;
Add proof of your residential address in London;
Add a colour photograph of yourself that fulfils the requirements;
Agree to the terms and conditions;
Take a note of your application reference number to track your Freedom Pass's progress.
Apply by post
Download your application form here, print it, and fill it out.
Gather your documents proving your name, age, and London residential address.
Attach passport-sized colour photograph that fulfils requirements
Enclose proof of your identity and proof of your address - Documents you need
Return in the post to:
Freedom Pass Application, PO Box 572, Hull, HU9 9LP
Proof of name and age for Freedom Pass
Current passport
Medical card
Birth certificate (unless your name has changed)
Current driving licence
Letter of state pension entitlement (Please include your date of birth)
European ID card
Proof of residential address for Freedom Pass
Current council tax bill/letter/payment book
Current council/housing association rent book/statement/letter/tenancy agreement
Current television licence
Residential utility bill/Letter (excluding mobile phone bills) dated in the last three months
HM Revenue and Customs letter dated in the last three months
Department for Work and Pensions letter dated in the last three months
Occupational pension letter dated in the last three months
Freedom Pass renewal
London councils automatically renew passes for Older Persons pass holders, who, according to residency checks, are still living at the same address as shown on the records. Those who were flagged as possibly having changed their address should receive a letter with instructions on how to complete the renewal process.
If you hold an Older Person's card and have not received a renewed pass or a renewal letter, please contact the Freedom Pass Helpline Team by email: info@freedompass.org or call: 0300 330 1433.
You may also renew online by following this link.
Freedom Pass was lost: what to do?
If you lost your pass, you might renew it by paying £12 online or by phone. For both cases, you will need a debit or credit card.
To pay online, use the Freedom Pass online platform.
To pay by phone, call 0300 330 1433. Have these with you:
Your name and address
Your date of birth
Your daytime telephone number
Whether the pass is lost or faulty
a lost property number from the police (if you have one) will be recorded on the database
London Freedom Pass photo requirements
The photo parameters for this pass are similar to passport photographs:
The photo must be in colour;
The required Freedom Pass photo size is 35 х 45 mm;
The photo's background must be plain and light, but not white: it can be light blue, grey, or beige;
The eyes must look straight into the camera. The picture must demonstrate your natural eye colour;
You may use prescription glasses, but they may not be tinted or cover your face;
You may not retouch or change your facial features digitally;
Religious headdresses are allowed as long as you wear them regularly and they do not cover your face;
Your face must be in the centre of the photo and occupy 70-80% of the image;
Your facial expression in the picture must be neutral, with no smiles or frowns.
Here is an example: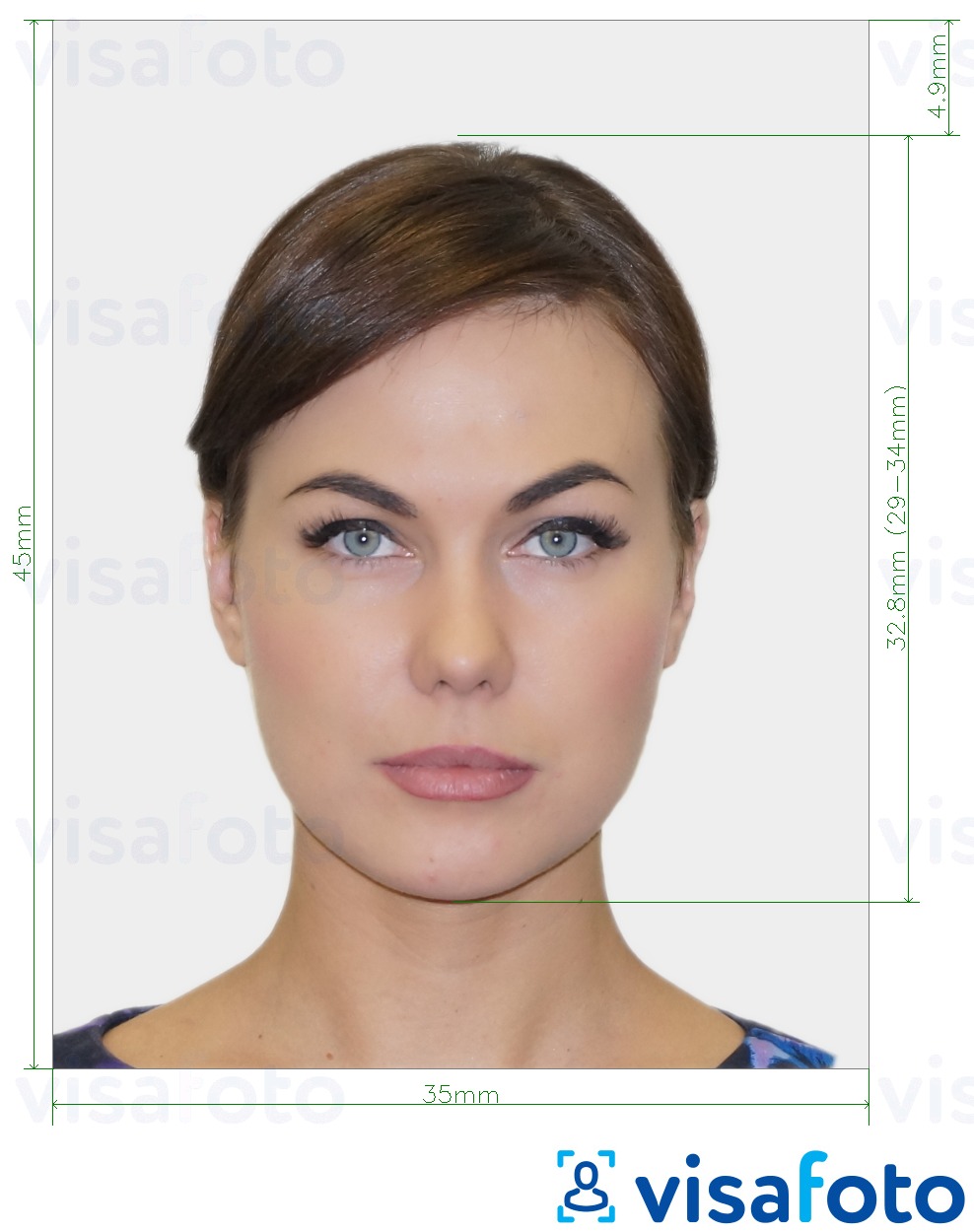 If you need a photograph to apply for an Older Person's pass, you may use Visafoto to save yourself the trip to a photo studio. Visafoto is a professional online photo service that can ensure your photo fully complies with the parameters.
Simply upload your portrait to our photo tool below and get a professional result instantly.
Take an image with a smartphone or camera against any background, upload it here and instantly get a professional photo for your visa, passport or ID.
Source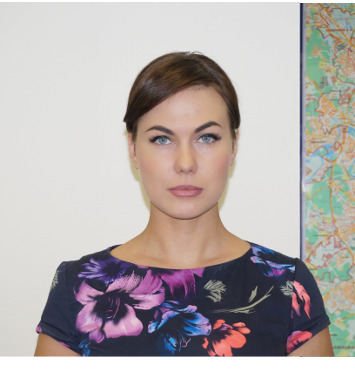 Result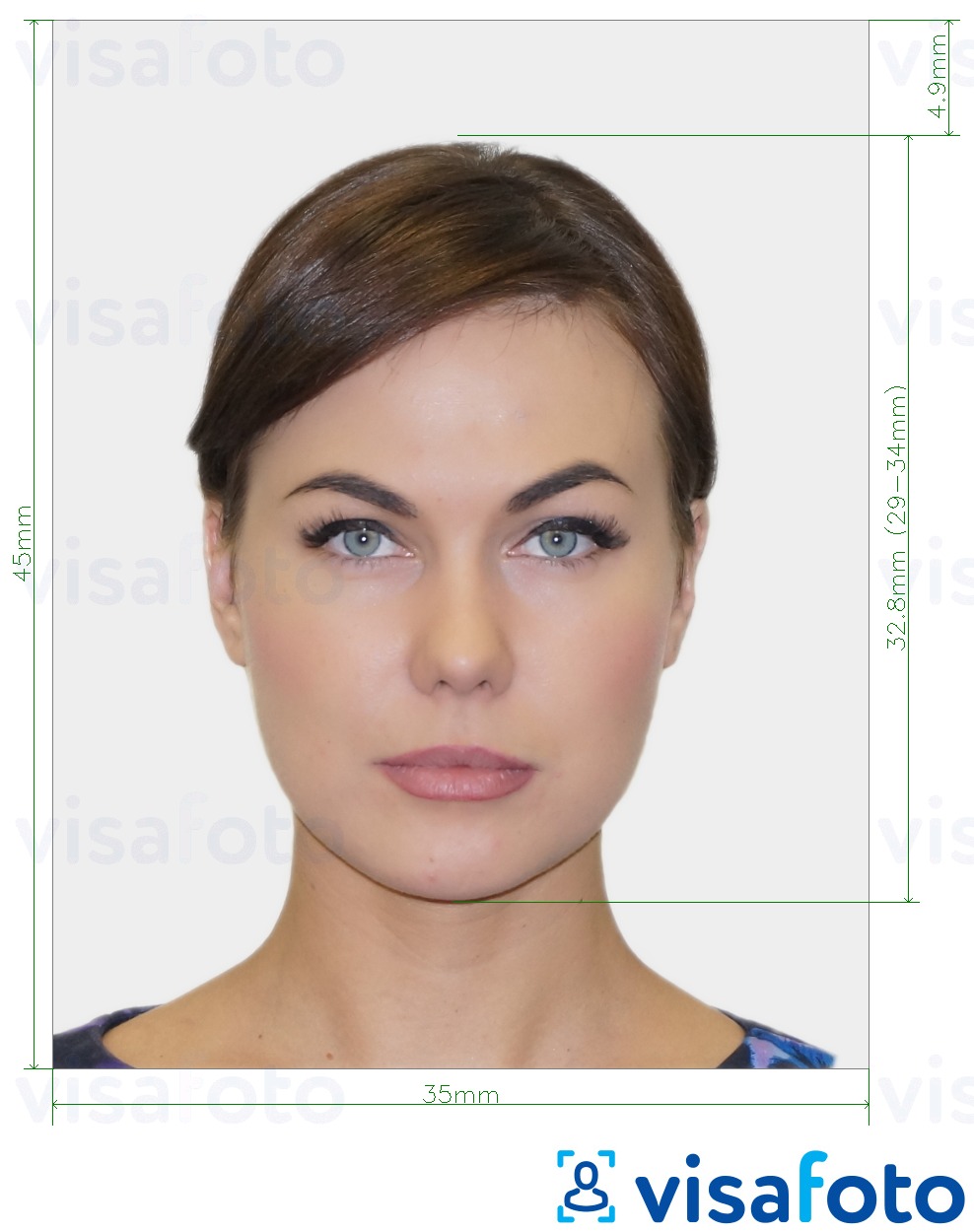 Take an image with a smartphone or camera against any background, upload it here and instantly get a professional photo for your visa, passport, or ID.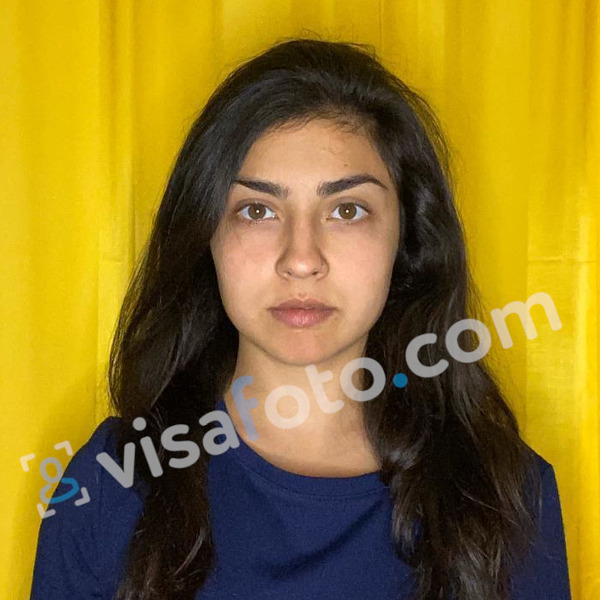 With Visafoto, you will get a photo fitting for online applications and a template ready for printing. The photo you get from Visafoto will fulfil all requirements like background and face proportion and correct subtler things such as contrast, red eye, and head tilt.
For any questions concerning the photo, please contact our 24/7 support.