UK Railcard info
With the UK Railcard, you can travel by train within the country with reduced train fares. The rates of the fare reduction depend on the type of Railcard you hold, but in general, the Railcard pays out for itself after several rides. This makes the Railcard very attractive to frequent train travellers.
Table of contents
UK Railcard types
There are several types of Railcards in the UK that depend on your age and status:
16-17 Saver. Allows holders within this age range to save up to 50% on rides. This card costs £30 for one year.
16-25 Railcard. Allows saving 1/3 on rail fares for teens and young adults. The Rail Card fee, in this case, is £30 for a year or £70 for three years.
26-30 Railcard. Provides ⅓ discounts on rail fares off-peak across the UK for just £30 a year if you fall within this age range. This card is entirely electronic.
Disabled Persons Railcard. Eligible disabled persons can save 1/3 off rail travel for themselves and a friend or travel companion. Discounts are available on both peak and off-peak routes. The card costs £20 for 1 year or £54 for 3 years.
Family & Friends Railcard. Intended for those who often travel with friends and family. This type allows getting 1/3 off for up to four adults and 60% off for children from 5 to 15 years old. The card costs £30 a year.
Network Railcard. Provides 1/3 off rail fares in the South East England area for holders, up to 3 other adults and up to 4 children. The cost is also £30 a year.
Senior Railcard. Issued for persons aged 60. It offers 1/3 discounts on all Off-Peak travels. The card costs £30 for a year or £70 for three years.
Two Together Railcard. Convenient for partners or spouses (but can be shared between friends as well). It allows a 1/3 discount on off-peak rides for a cardholder and persons they travel with most. The cost is also £30 a year, and you can split it between the both of you.
Veterans Railcard. UK veterans are eligible to get 1/3 discounts for most rail trips. The fee is £30 for a year or £70 for three years.
How to get a Railcard in the UK
Generally, you can get your Railcard online at railcard.co.uk or a staffed station ticket office.
If you buy your card online, you will have to pay for it electronically. Visa, Visa Debit, Visa Electron, MasterCard, MasterCard Debit, Maestro and Solo are accepted.
Either way, you will have to provide some documents that prove your identity and eligibility.
Documents needed to get a Railcard
The exact list of documents varies depending on which card you're applying for. However, here is a general guide:
An identifying document, which may be:

Your valid passport;
UK driving licence;
National Identity Card (European Economic Area only).

Application form. In some cases, such as the 16-25 Railcard, it has to be stamped by the institution you're under (in this case, place of study);
A recent digital photo fulfilling requirements.
Photo requirements for UK Railcards
The requirements are that of a digital UK passport photo, which are:
The photo size must be at least 600 pixels wide and 750 pixels tall;
Your face should fill approximately 70% of the frame;
The resolution must be at least 300dpi;
The file size must not be larger than 5MB;
The photo must be taken within the last month;
The background must be plain and light-coloured;
Glasses are allowed. The frame must not cover any part of your eyes. There must be no glare on the lenses. Dark glasses are not permitted;
Head covering for religious or medical reasons is allowed. The child's full facial features must be visible;
Your photo must be in focus. Balance the lighting and colour, not too dark or too light;
There must not be any shadows on your face or behind the head;
'Red eye' in photographs is not acceptable;
Your facial expression must be neutral and your eyes must looking straight into the camera.
Here is an example: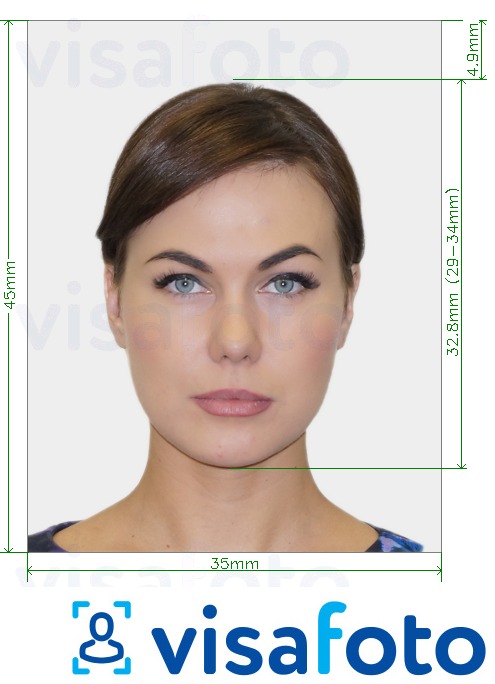 Get photo for UK Railcard online
If you want to use the benefit of UK Railcards and travel around the UK, make sure the photo you use to apply satisfies the requirements, as it will be needed not just for application, but will be checked when you buy a ticket and want to use the discount.
Visafoto has been helping people worldwide get their photos for documents and passports done so that they fulfil all the requirements. Visafoto knows all the photo requirements you need, and that's why your resulting photo is guaranteed to be accepted.
Take an image with a smartphone or camera against any background, upload it here and instantly get a professional photo for your visa, passport or ID.
Source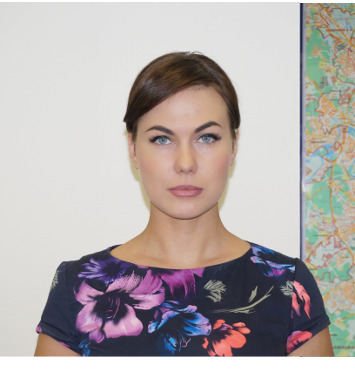 Result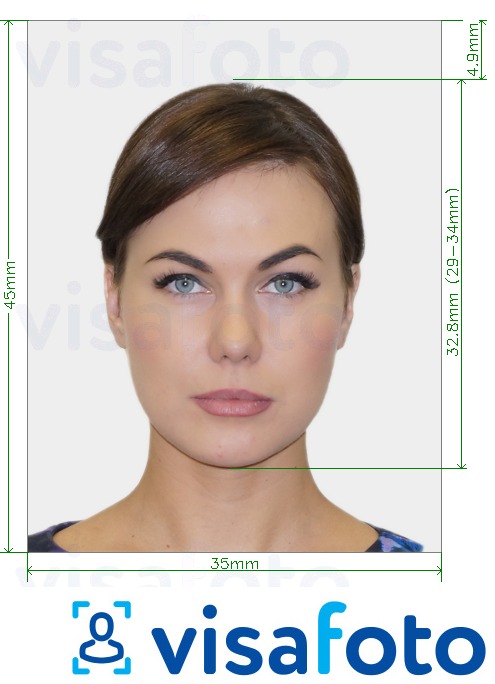 Just take a picture of yourself with the right dress code and pose for a passport portrait, then upload it to our tool below. It will take care of the rest.
Take an image with a smartphone or camera against any background, upload it here and instantly get a professional photo for your visa, passport, or ID.
Take a photo of yours like this one: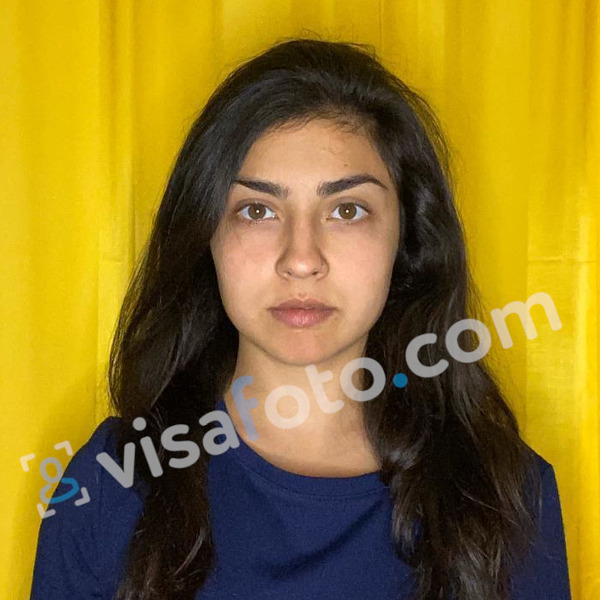 You will have two types of photos: a digital one for electronic applications and another one suitable for printing.
Here they are:
The Visafoto service cost is $7 US dollars only! Get your quality digital photo for a low price and enjoy the benefits of a UK Railcard!