UK Visa for Indian Citizens
In most cases, Indian citizens need a visa to enter the UK. This article will explain the essential information about UK visa applications for Indian citizens.
Table of contents
UK visa types
Before applying for a visa, you must know which type you need, which depends on your purpose of travel. British visa types include:
UK visitor visa: for holidays, visiting family and friends, business trips, short courses, conducting academic activities, and medical reasons, for no more than six months.
Direct airside transit visa: if you're travelling to another country through the UK without passing UK border control. There's also the Visitor in Transit Visa if you need to pass UK border control during your transit.
Short-term study visa: for studying English in the UK between six to 11 months.
UK student visa: for longer study courses. You must be enrolled in an educational institution in the UK to be eligible.
Work visa. There are many UK work visa types, which depend on the kind of work you will do in the UK.
UK Start-up visa and Innovator visa, for those who want to open up a business in the UK.
Ancestry visa: for Commonwealth citizens who have a British grandparent.
Family visa. Suppose you have a relative (parent, child, spouse/partner, fiancé/fiancée, long-term caretaker) who is a British citizen. In that case, you may apply for a type of family visa, depending on your relationship with the citizen.
How to apply for a British visa from India
You can apply for most visas online on the gov.uk website. You may fill out the application form, submit the required documents, as well as pay for the visa fees online. The visa fee depends on the visa type.
You will also need to prove your identity: book an appointment at the nearest visa application centre to take your biometric data. VFS Global visa application centres are available in Ahmedabad, Bengaluru, Chandigarh, Chennai, Cochin, Goa, Gurgaon, Hyderabad, Jaipur, Jalandhar, Kolkata, Mumbai, New Delhi, and Pune.
You will also need to pay for healthcare surcharges as part of your visa application.
Tip: apply as early as you can
It is in your best interest to apply for your visa as early as possible to make sure your travel to the UK goes according to your plans.
The earliest you can apply is three months before your planned departure for visiting purposes. Such is the case for most work visas: three months before your employment start date.
For study visas, the earliest you can apply is six months before starting your course.
Documents needed for UK visa application for Indian citizens
The specific documents you need to apply for a UK visa depend on the type of visa you're applying for. With the addition of documents depending on your type of visa, besides the visa application form, here are the documents you will need:
Your valid passport, with at least one blank page
UK visa photo that fulfils the requirements we will explain below
Proof that you can financially support yourself or will be supported by relatives at home or in the UK.
Proof of financial ability includes proof of employment and bank statements. If you are entering the UK on a family visa, you may have to prove that they can financially support your stay. If you're an underage student applying for a student visa, your parents' financial details will be needed. If you're applying for a visa to open a business, you must show your business credentials as well as proof of enough funds in your bank account.
For UK visitor visas, you may need to prove the purpose of your travels: tourists have to show bookings and plans, while visitors on business purposes must show the details of their business events and/or partners in the UK.
For British student visas, you must show your Confirmation of Acceptance for Studies (CAS) from your educational institution. If you're an underage student, consent from your parents is a must.
To apply for a UK transit visa, you must show that you will be allowed to enter the third country: a ticket to enter the destination country and permission to enter, such as a visa, or proof of your citizenship/residence in the destination country.
To apply for a British family visa, you must provide your details, the details of your relatives, and proof of your relationship.
UK visa photo requirements
Your UK visa application photo must fulfil these requirements to be accepted:
The photo must be in colour;
The UK visa photo size is 35 х 45 mm;
The photo's background must be plain and light, but not white: it can be light blue, grey, or beige;
Eyes must look straight into the camera and be shown clearly in the photo. The picture must show your natural eye colour;
You may use prescription glasses, but they may not be tinted or cover your face;
You may not retouch or change your facial features digitally;
Religious headdresses are allowed as long as you wear them regularly, and they do not cover your face;
Your face must be in the centre of the photo and occupy 70-80% of the image;
Your facial expression in the picture must be neutral, with no smiles or frowns;
Here is an example of UK visa photo: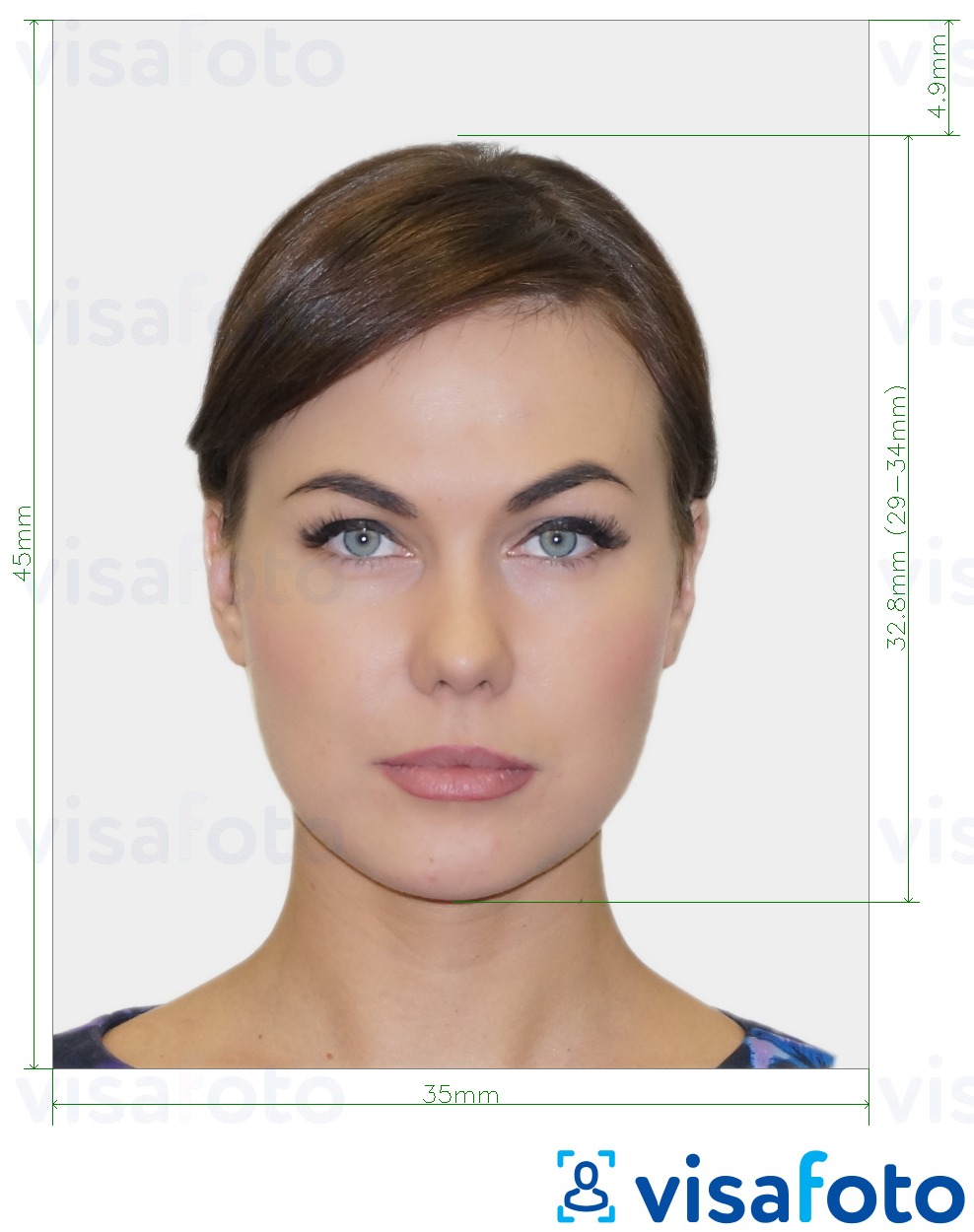 UK visa photo online generator
To avoid wasting your time hassling with a seemingly small document, your photo, we recommend you trust editing your photo to the professionals. After all, UK visa application photos have to follow specific requirements before they can be accepted.
Simply upload your portrait (selfie, even!) to our UK visa photo tool below and get a professional result instantly.
Take an image with a smartphone or camera against any background, upload it here and instantly get a professional photo for your visa, passport or ID.
Source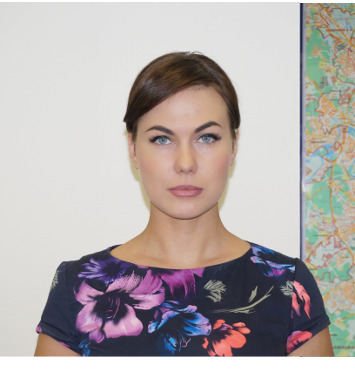 Result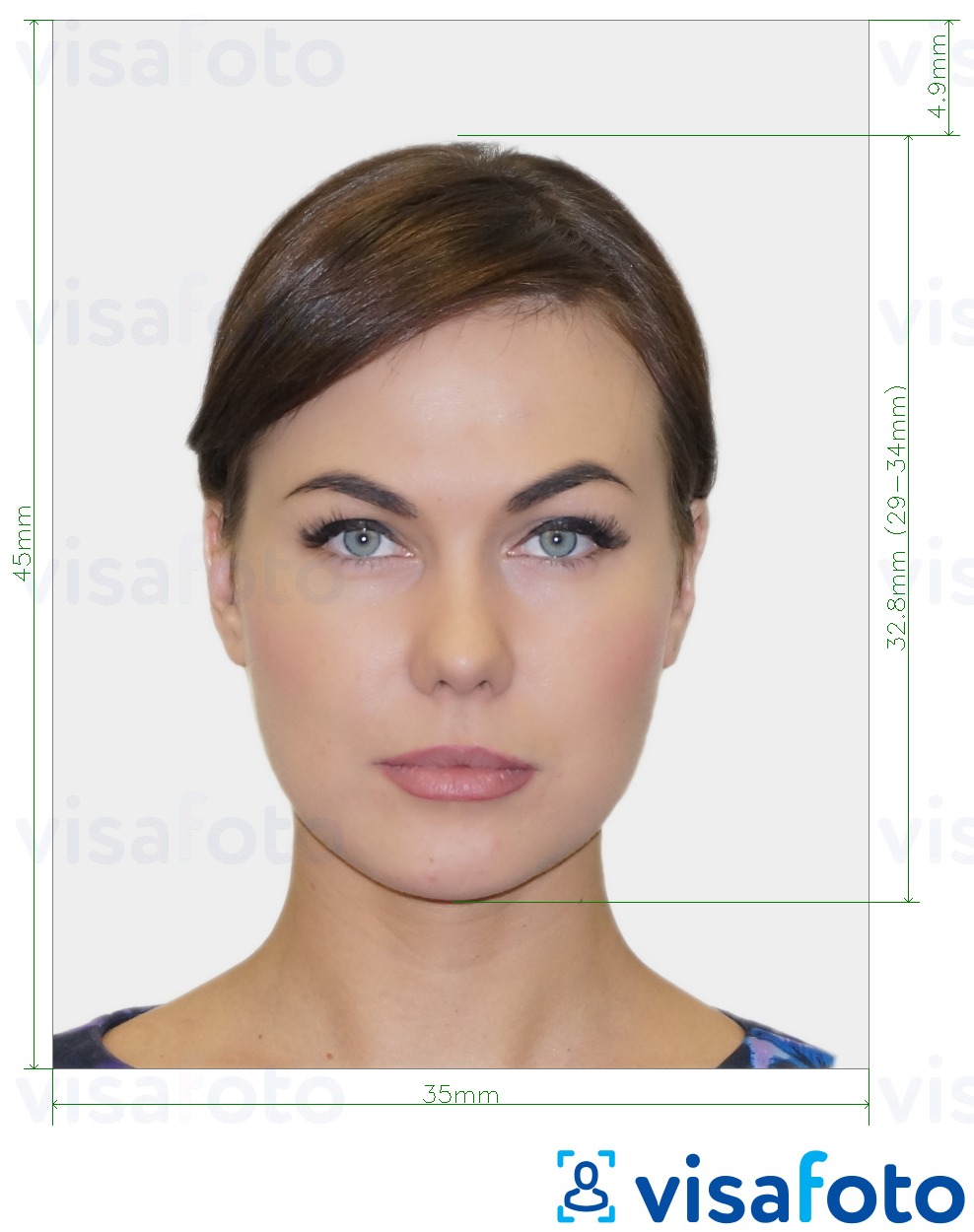 Take an image with a smartphone or camera against any background, upload it here and instantly get a professional photo for your visa, passport, or ID.
Simply take a picture of yourself with any background with decent lighting and follow all dress codes as well as posing rules. We recommend you dress in smart casual attire with no bright makeup or accessories.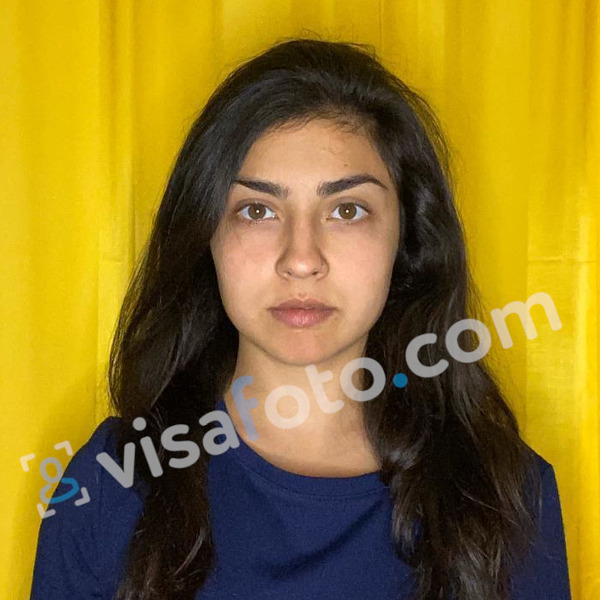 With Visafoto, you will get a photo fitting for online applications and a template ready for printing. The photo you get from Visafoto will fulfil all requirements like background and face proportion, as well as correct subtler things such as contrast, head tilt, and eye position.