UK visa photo
Сitizens of the vast majority of countries need a visa to visit the United Kingdom. It's strongly preferable to confirm financial solvency and the presence of visas of Western countries in the passport. All applicants are required to submit biometric data like fingerprints and digital photos to obtain a visa to the UK. The procedure is carried out only in authorized visa centers free of charge.
Besides, you must provide a photo of your child under five years of age for a UK visa by the official United Kingdom visa application photo requirements. High-quality photographs are an important part of your successful application for a UK visa.
Table of contents
Documents required for UK visa application
Required documents for obtaining a tourist visa are:
Application form completed on the gov.uk website;
Valid foreign passport;
One coloured photo is only needed for children under 5 years old. See photo requirements for United Kingdom visa application below;
Proof of employment;
Financial information;
Sponsorship letter;
An invitation for a private visit;
Family status confirmation.
UK Child Visitor: required documents
To apply for a child visa (Child Visitor), you will need:
a birth certificate;
a sponsorship letter from the official representatives of the child such as parents or guardians;
a certificate from the educational institution;
documents confirming the financial viability of sponsors.
For minors traveling unaccompanied or accompanied by one official representative, it is necessary to have notarized consent from the second parent, unless we are talking about a single parent.
All the documents must be translated into English.
UK visa photo requirements
A photo for a UK visa is required only for children under 5 years old. This photo must match its actual appearance and be no more than 6 months old.
The picture size for the United Kingdom visa application is 3.5 x 4.5 cm.
The face should occupy 80% of the entire photo.
The picture must be coloured.
The background should be plain light.
The photo should be without frames and corners.
Computer processing of an image that somehow changes facial features is not allowed.
Facial expression must be as neutral as possible, without emotions.
Hats including for religious reasons and any accessories that hide the ears, forehead, neck, and upper part of the shoulders are prohibited.
Pictures of babies under one-year-old with closed eyes are accepted.
Children under 6 years old may not be looking into the lens, but the frontal position of the face is mandatory.
There should be no toys in the hands, or the hands of parents holding the child in the background.
Here is an example of UK visa photo: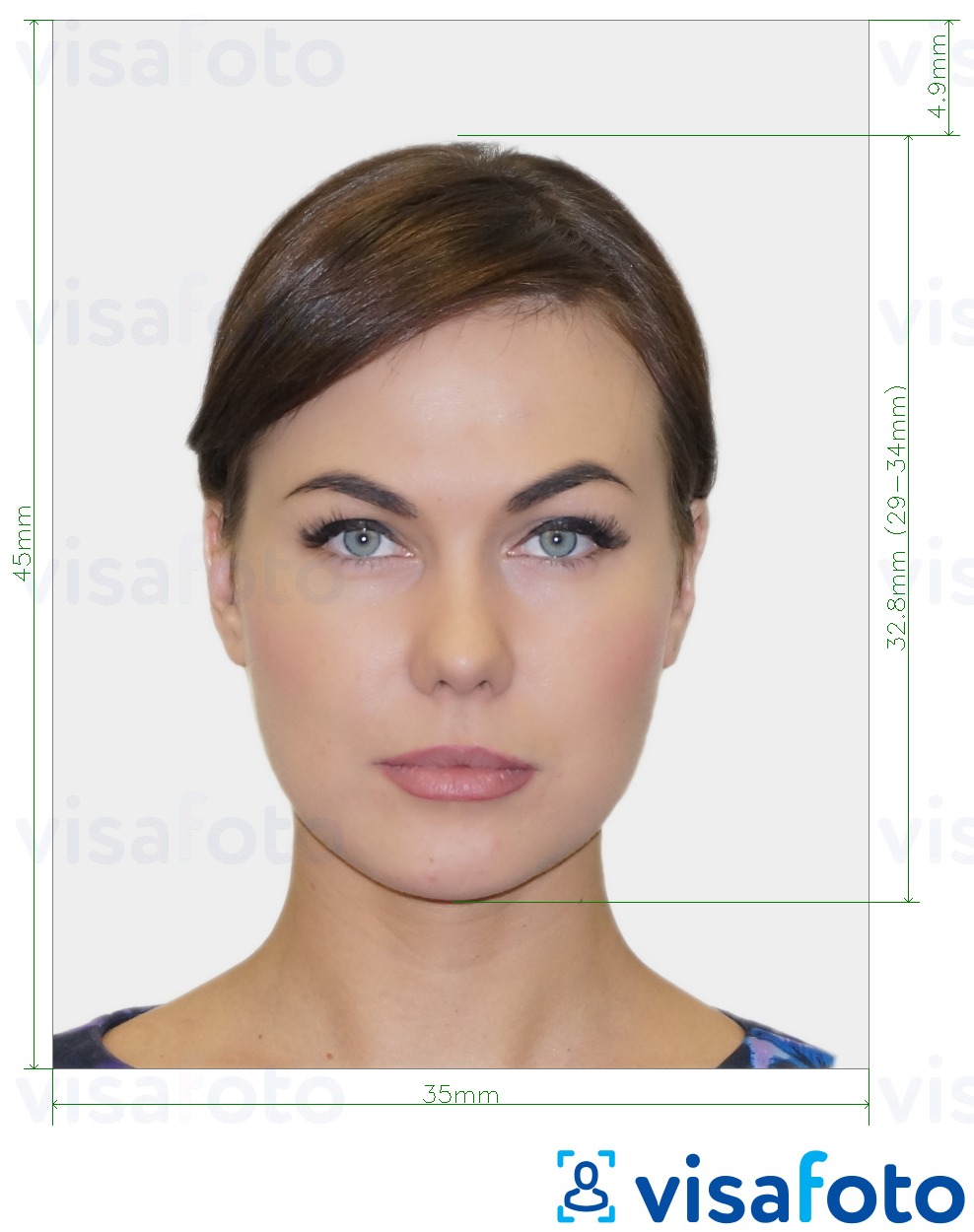 Can I wear glasses in my UK visa photo?
Only everyday glasses are allowed. But glasses with tinted lenses and too original frames are prohibited.
UK visa photo: matte or glossy
The United Kingdom visa application photo specification sets that the photos must be printed only on good quality matte paper. Use our guidelines to print out your UK visa photo.
UK visa photo tool
What is the best way to take a photo for a UK visa application? Since the United Kingdom visa application photo size requirements are strict, it is best to commit this charge to distinct online tools. With Visafoto you can take a photo for a UK visa from anyplace in the world!
Take an image with a smartphone or camera against any background, upload it here and instantly get a professional photo for your visa, passport or ID.
Source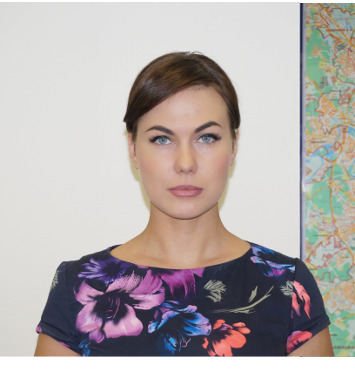 Result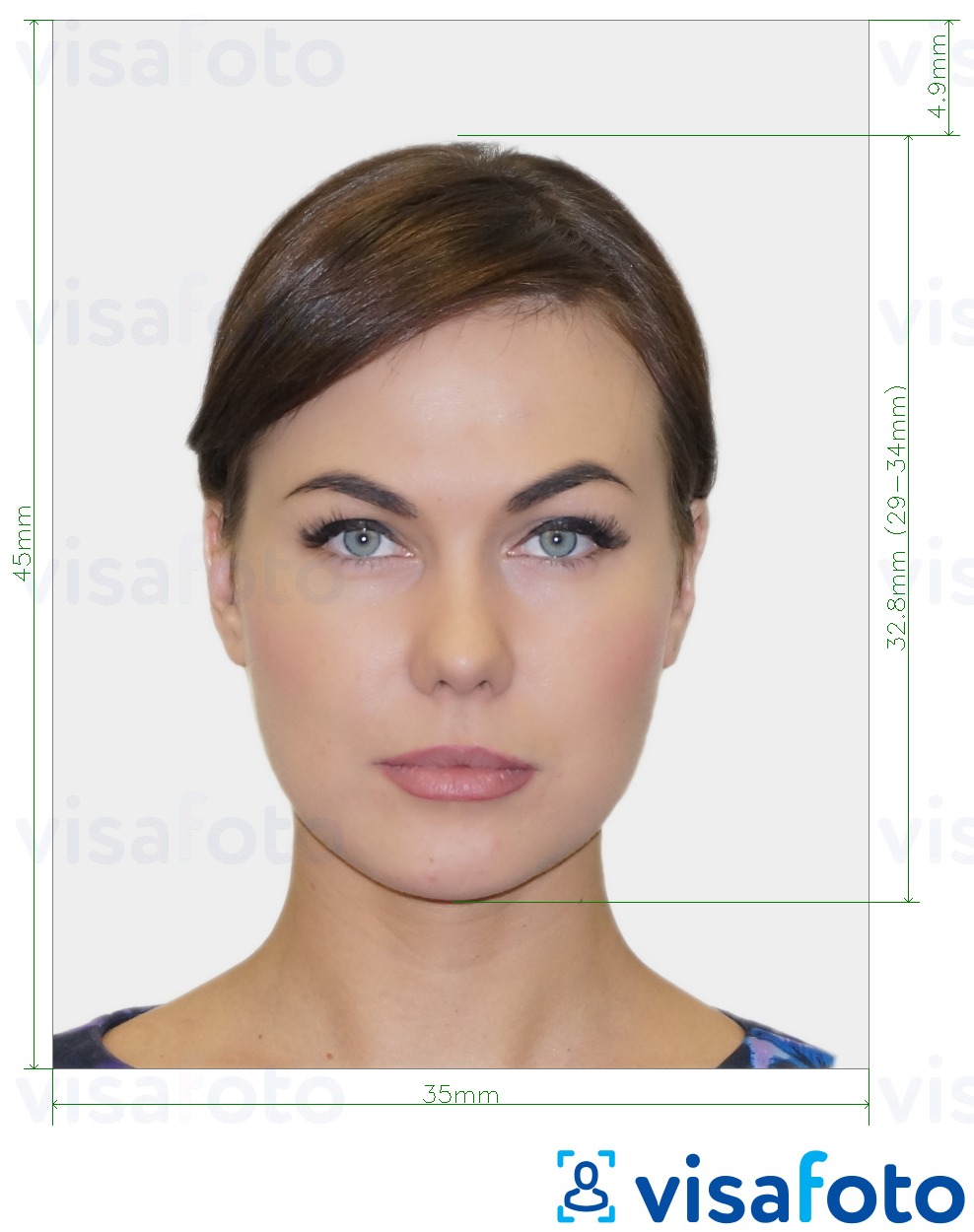 Use the United Kingdom visa application photo cropping tool from Visafoto to get the fastest result possible. Just upload a full-face shot taken in normal lighting. Visafoto will immediately resize it and set a required format, replace the background with light grey colour, and improve image quality. The resulting picture will be 100% compliant with the established requirements.
Before uploading a photo, learn our detailed guidelines on taking a baby visa photo at home.
First, take a photo of yours under daylight: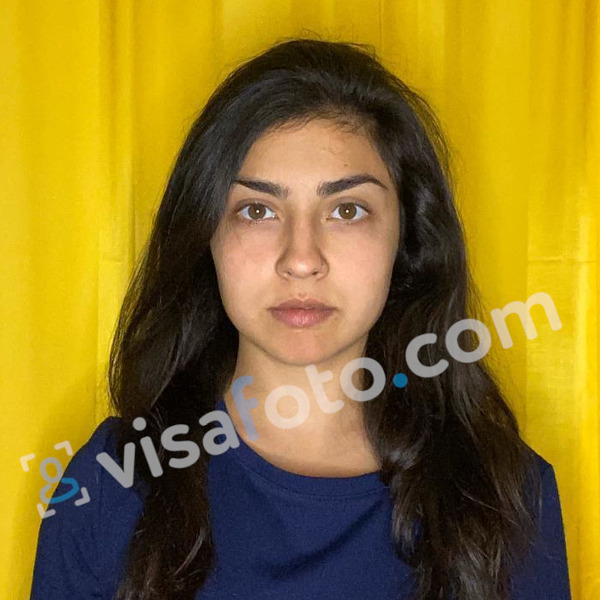 You will get two types of photos: the digital one is for electronic filing and the template for printing:
What types of UK visas require photos?
Following the current United Kingdom visa application picture requirements, a photo for a UK visa is needed only for children under 5 years old.
Links