UPS passport photo
"Where can I take a USA passport photo near me?" UPS is a common answer to this question.
There are more than 4,700 stores across the country, and most locations offer passport photo services for quite a friendly price: only $11.99 for a set of two American 2x2" passport pictures. This is three dollars cheaper compared to its main competitor, the USPS, where the same service costs $15.
Table of contents
Let's check the pros and cons of taking passport photos at UPS and its cheaper alternatives.
How to apply for a USA passport via UPS?
The UPS Stores are not able to review passport applications or accept passports, but they allow to securely mail papers needed for passport renewal.
First, check if you are eligible to apply by mail, as some cases may require an appointment at a designated facility.
Get the paperwork ready. Fill in passport renewal forms available at the State Department website and prepare supporting documents if needed.
Get your US passport photo in advance. You can schedule an appointment for your passport renewal photo at the nearest UPS store, or make a photo online to save your time and funds (see the guideline below).
Check and mail your application. Check with your local UPS Store for details on express mailing services for expedited renewals, shipment tracking, and mailing costs.
UPS passport photo price VS competitor's rates
Let's compare the rates in the most popular photo services in the USA:
USPS passport photo price: $15.
Walgreens passport photo price: $14.99;
FedEx passport photo price: $14.95;
The cheapest offline passport photo service was offered by Coscto, where you could get one printed photo for $4.99 only (that is, $9.98 for a pair). But in February 2021 Costco closed all its offline photo centers.
As you can see, UPS offers one of the best prices for American ID photos. Still, photo services are available not in all the UPS stores, and the scheduled appointment is required. But what about online alternatives? Let's check it out!
Online USA passport photo tool
The need for professional photo services is decreasing every year. A modern camera phone and Internet are enough to get a passport photo without leaving home.
Take an image with a smartphone or camera against any background, upload it here and instantly get a professional photo for your visa, passport or ID.
Source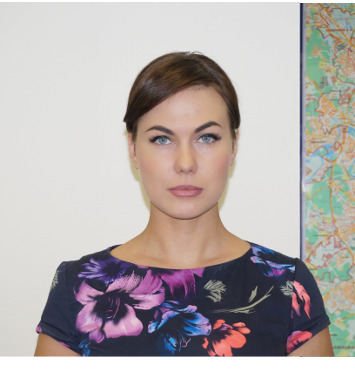 Result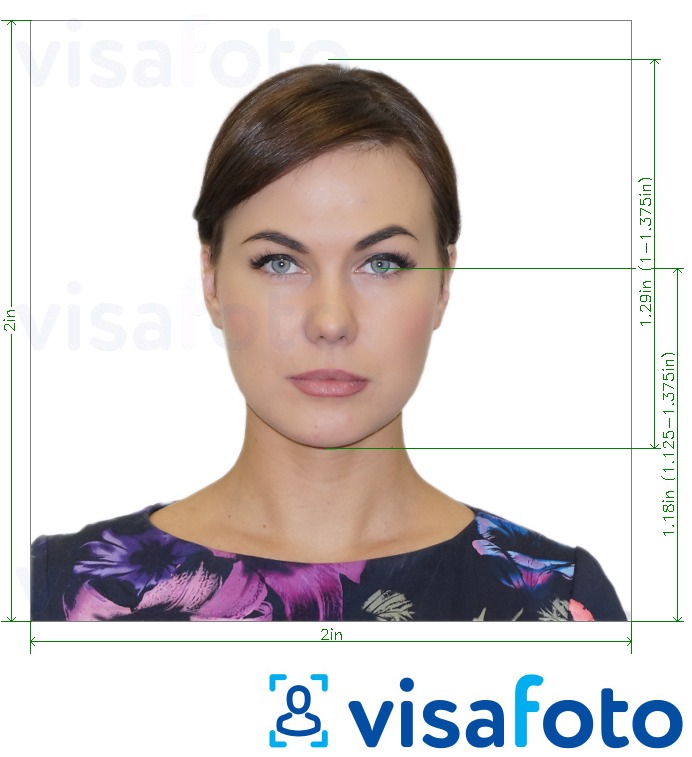 Why do more and more users prefer taking passport photos online?
It's time-saving;
You can take shots of yourself until you are satisfied with the result;
You can use your digital photos for your visa or ID applications in the future, saving money;
Online services are available 24/7.
Visafoto instantly makes a compliant passport-size photo out of any full-face portrait. You will immediately receive your photos for both online applications and printing. Just use this link to order a U.S. passport photo.
All you need to do is to upload your full-face portrait taken against any background (follow our photographer's guide for the best result).
Visafoto will automatically convert your picture to a USA passport photo.
After paying a fee of $7 you will get 2 versions of a USA passport picture:
A digital USA passport photo for online submission;
A template for printing on a 4x6" paper with 4 individual photos on it. Print it for as low as $0.30, following this article.
Visafoto provides customers with 24/7 support and 100% guarantee. Don't hesitate to contact us in case of any questions!
Comparison between UPS and Visafoto.com services
| | | |
| --- | --- | --- |
| | Visafoto.com | UPS |
| Is there a need to go out? | No | Yes |
| Appointment needed? | No | Yes |
| Who takes the photo? | You or your home mates, using smartphone or camera | Personnel at UPS |
| Do you get a digital photo? | Yes | No |
| Do you get a printout? | You get a printable image you can print at Walgreens ($0.35 for a 4x6" print with 4 passport photos on it) or elsewhere, or using your color printer | Yes |
| Cost | $7 | $11.99 |
| Can you get passport photos or visa photos for another country? | Yes. Just choose the ID you need in our list. | No |
| Money-back guarantee | Yes | No |
| 24/7 support | Yes | No |