U.S. Citizenship Application for Children Born Abroad
As globalization continues to expand and the world becomes increasingly interconnected, it is not uncommon for families to have babies born abroad. If one or both parents are U.S. citizens, they may want to ensure their children have the same citizenship rights and privileges. To achieve this, they must complete their kids' citizenship application process. This process can seem daunting and complicated, but it can be navigated successfully with the right information and guidance. This article will explore the requirements and steps in obtaining U.S. citizenship for overseas children.
Table of contents
Requirements for U.S. citizenship for children born abroad
The requirements for a baby born abroad to acquire American citizenship depend on the citizenship status of the child's parents at the time of the child's birth and the child's residence and physical presence in the United States. Here are the general requirements:
At least one parent must be a U.S. citizen at the time of the child's birth;
The child must have a biological or legal relationship with the U.S. citizen parent;
The U.S. citizen parent must have lived in the United States for a certain period of time or an outlying possession for five years, of which two years had to be after the age of 14, before the birth of the child;
The child was born in wedlock.
How to apply for U.S. citizenship for children born abroad
Once you have determined that your child is eligible for US citizenship, here are the general steps you will need to follow:
Obtain a Consular Report of Birth Abroad (CRBA) from the nearest U.S. Embassy or Consulate. The CRBA is a document that proves the child's U.S. citizenship and is issued by the U.S. Department of State;
Collect the necessary paperwork: You must gather documents such as your child's birth certificate, proof of your U.S. citizenship, and evidence of your physical presence in the United States.
Complete form N-600K: This is the application for citizenship for children born abroad. The form will ask for personal information about your child and their parent(s) and details about your child's birth and U.S. citizenship. You can download the N-600K form at USCIS's official website.
Submit your application: You must submit your completed form N-600K and all required documents to the U.S. Citizenship and Immigration Services (USCIS).
Attend an interview: If USCIS requires an interview, you and your child must attend. During the interview, the officer may ask questions about your child's background and your relationship with them.
Receive a decision: After reviewing your application and all supporting documents, USCIS will make a decision about your child's citizenship application. If approved, your child will receive a Certificate of Citizenship.
Apply for a U.S. passport for the child (if you intend to continue traveling internationally);
Complete any additional requirements, such as obtaining a Social Security number for the child.
Documents required for the U.S. citizenship application
Here is the complete list of the documents you will need to complete this process:
Form DS-2029 Application for a Consular Report of Birth Abroad (CRBA)
Local Birth Certificate
Parents' passports
Proof of marital status
Proof of Physical Presence or Residence
Assembly of your DS-2029 Consular Report of Birth Abroad application package
Form DS-11 Passport Application
One U.S. passport standard photo
Photocopies of all documents
Get a U.S. citizenship photo online!
Visafoto is an online platform that helps individuals prepare their photos for various official documents, including US citizenship applications and certificates. You need to follow a few simple steps to get a photo for your child's US citizenship application on Visafoto.
First, upload your baby's picture, ensuring it fits an ID photo. No need to worry about the background, size, and proportions, though, as Visafoto can handle it. Once uploaded, Visafoto will make the necessary technical adjustments. Finally, you can download and use the image for your child's US citizenship application.
Take an image with a smartphone or camera against any background, upload it here and instantly get a professional photo for your visa, passport or ID.
Source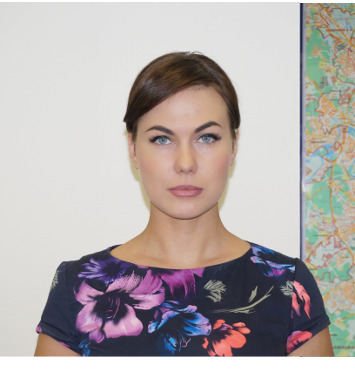 Result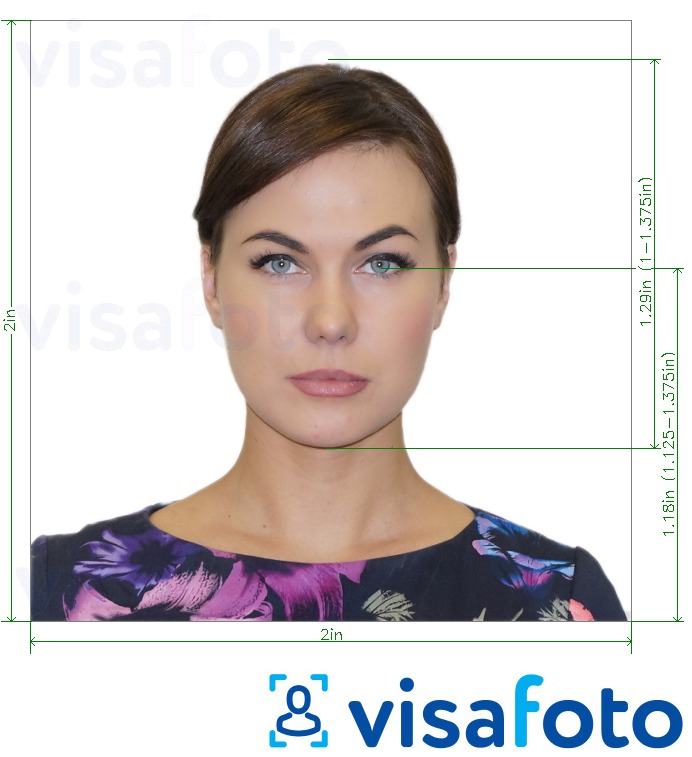 First, take a photo of yours under daylight like this one: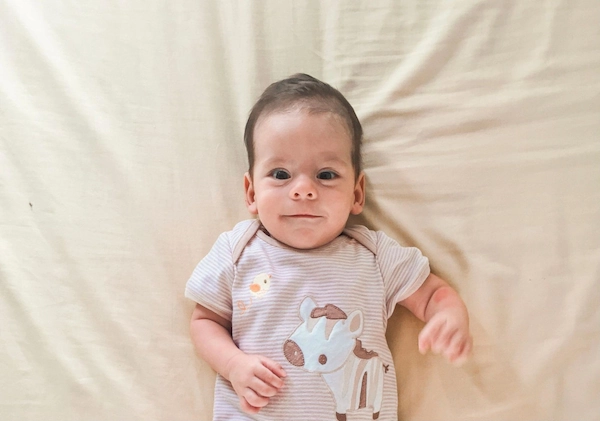 You will have two types of photos: a digital one for electronic applications and another one suitable for printing.
At this link, you can find detailed guidelines o taking baby passport photos at home
Dual citizenship for children born abroad: rules
Citizenship laws vary by country, and dual nationality can be obtained automatically through conflicting laws rather than a deliberate decision. For instance, if American parents have a child in a foreign nation, the child may become a U.S. citizen and a citizen of their birth country.
U.S. citizenship application processing time
The Consular Report of Birth Abroad and first passport will take around 15 business days to be processed once you have submitted your application and completed the interview.