Baby Passport Photo (USA)
All U.S. citizens must have passports when traveling abroad — regardless of age. The process of applying for a USA passport for a newborn is the same as applying for a passport for any child under 16. American passports for minors are valid for five years.
You must bring a passport photo that meets general USA passport photo requirements along with other documents. Note that a passport photo for a baby in the USA should comply with additional specifications to be aware.
Table of contents
Below you will find the essential child passport photo requirements in the USA and what are the best ways to take a baby's picture for a passport.
Baby passport photo requirements (USA)
As with adult passport photos, US passport photo for children must meet the following requirements:
The size must be 2x2 inch;
The background should be plain white;
The face should occupy from 50 to 70% of the image;
Photo must be in color;
Photo must be taken within the last 6 months;
Glasses are not allowed (including prescription ones);
There mustn't be any objects or other people in the picture. If you support a child's head with your hand, it shouldn't be visible;
USA passport photo criteria for minors under 6 allow not to look directly at the camera or keep a neutral facial expression;
USA passport photo requirements for infants under 1 allow to keep eyes closed;
The face must be photographed strictly in full-face, without tilting or turning the head;
Children must be on their own in the photo. Other people or objects are not allowed;
"Red eye" photos are not permitted;
There shouldn't be strong shadows or glares in the photo;
The photo should be of high quality. Blurry, grainy, or pixelated images are not accepted. If the face features are not seen clearly, retake the photo.
Here is an example of a USA passport photo: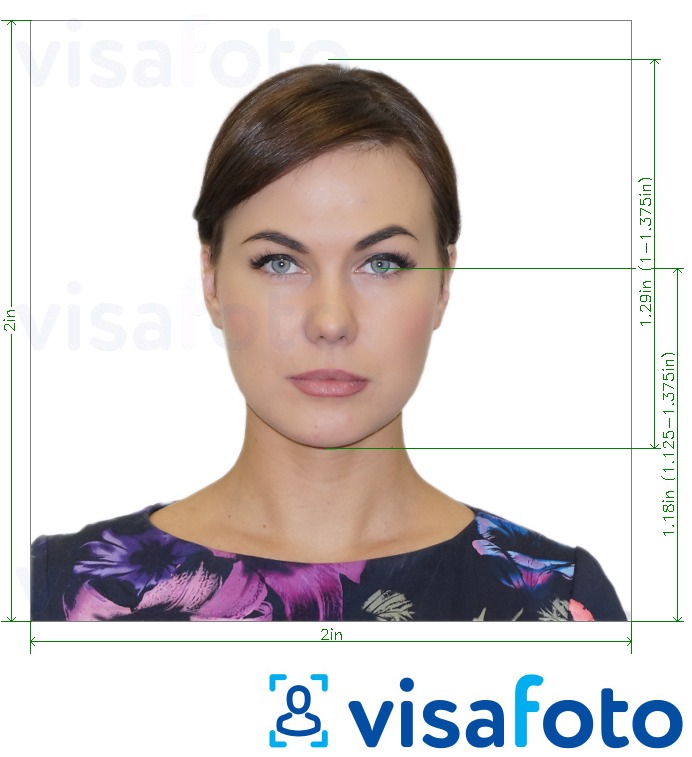 Where can I get a US baby passport photo near me?
Many chain drug stores, as well as post offices, offer passport photo services. The most common options are Walgreens, Rite Aid, and USPS. The average cost of 2 printed photo cards is $15, with no digital version included. Remember that taking passport photos for infants or toddlers can be stressful, as it is not so easy to persuade a child to sit still in front of unfamiliar people. That's why most parents prefer to photograph their kids for passports at home, saving funds and time.
How to take a passport photo for a baby?
Taking a baby's passport photo at home is a manageable task. Just follow this brief guideline:
Get a digital camera or a smartphone camera with a decent resolution. Professional photo equipment is not necessary;
Take care of natural daylight. Take a photo near the window in the morning or daytime. If the light is not enough, turn on an additional lamp, but don't point it at your child's face! Avoid using flash;
Set up the background. USA child passport photo specifications include an even light-colored background (a plain sheet or towel with no folds will do). If you use special online tools like Visafoto.com, you can skip this point: our service will automatically change the background to plain white;
Line up the frame so that the child gets into it waist-high;
Make sure that your shadow doesn't obscure the baby's face.
Keep the lens at eye level with your baby and catch the moment he/she looks directly at the camera;
Take several shots and choose the best one.
Get a US baby passport photo online!
How to process your DIY baby passport photo so that it meets all the official requirements? That's when Visafoto comes to help!
Take an image with a smartphone or camera against any background, upload it here and instantly get a professional photo for your visa, passport or ID.
Source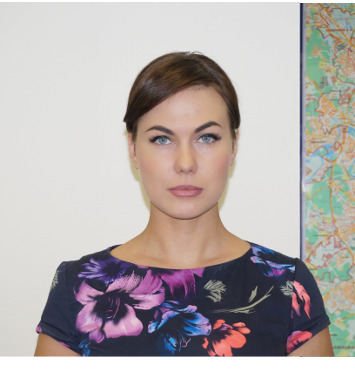 Result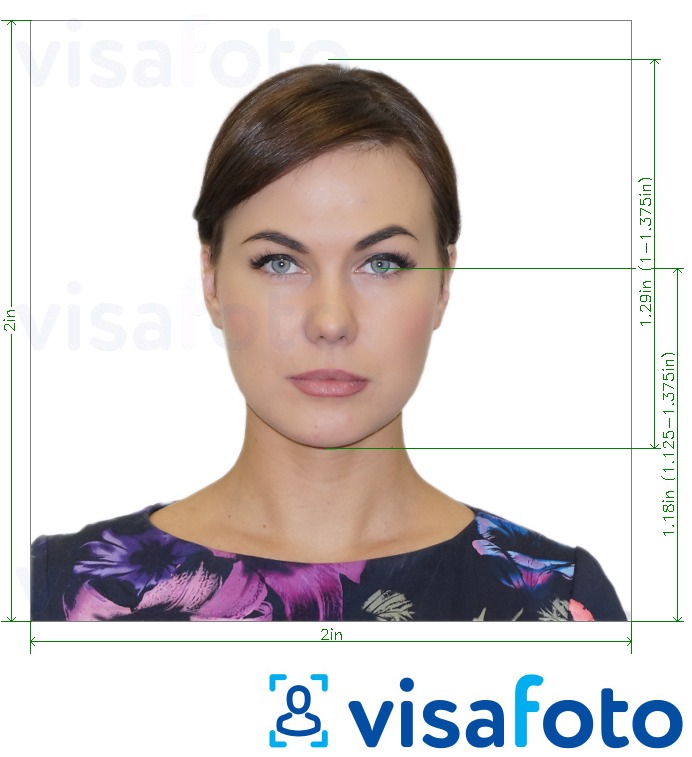 Just upload a photo taken according to the above guide. Visafoto will instantly adjust its size and format, replace the background and improve the overall image quality. An infant passport photo made at Visafoto will look like you've made it at a professional studio - but it will take much less effort and costs.
Visafoto provides customers with two versions of a photo:
A digital USA baby passport photo for online applications;
A printable template for paper filing. Learn how to print baby passport photos online in this article.
The above guidelines apply to newborn baby passport photos, passport pictures for toddlers as well as adult passport photos.
What if a baby passport photo is not approved?
With Visafoto you have a very small chance for this to happen: our photos have a 99.7% pass rate. But if for any reason your photo is not accepted, just contact our support to get an immediate refund.
Use the 2x2 inch baby photo for various applications
The above guidelines are applicable for the following categories:
USA baby passport photo;
USA baby visa photo;
DV Lottery baby photo;
etc.
Last update: September 2022
Links: