M Type Student Visa to the USA
America is known not only for its cultural diversity and largest economy but also for its high level of education. Like any developed nation, the United States has many programs that attract young minds and talented professionals. This article will discuss obtaining an M student visa in the United States.
Table of contents
M visa requirements
There are several types of student visas in the United States. The difference between them lies in the period and the rights their holders have. The M category, for example, is a non-immigrant visa and usually lasts no more than a year. In exceptional cases, the period can be extended to 3 years if the educational course requires it.
The U.S. issues M visas to students wishing to study in non-academic programs and vocational training areas. The chosen educational institution must not be government-funded. Persons who receive an M visa can arrive in the country 30 days before starting their studies to prepare and adapt to their new environment. Once the courses are completed, there is also a period of no more than one month to leave the United States.
Unlike students with F visa type, M visa holders cannot change their status to one that allows them to work in their field of study. Moreover, this category does not entitle them to employment. An apprenticeship is the only opportunity to work in the U.S. with this visa. But there are some nuances: for example, it is necessary to prove that it is impossible to get experience in the new specialty in the home country.
Students with an M visa are allowed to transfer from one institution to another during the first six months. It is possible to transfer as long as the educational field of study does not change and the new institution is not an academic institution.
Documents required for M visa application
First, the applicant must be officially enrolled in a university or professional course. Then you need to submit the following documents to the Embassy:
Non-immigrant visa application form (DS-160). Detailed guidelines on completing the form;
Passport. It must be valid for at least six months longer than the period of stay in the USA;
Invitation letter for an interview;
Completed Form I-20, indicating dates of attendance and enrollment information, verified by the educational institution;
A bank statement showing you have sufficient funds for the duration of your stay;
Documentation showing the level of education you have: School transcripts, diplomas, examinations, and tests taken;
Receipt of a paid consular fee. The current M visa cost is $160;
One U.S. visa photo of the established standard.
USA M visa photo requirements
The visa picture criteria are pretty strict. An improperly processed image will significantly slow down the application process.
American visa picture parameters are as follows:
The image must be in color;
U.S. visa photos must be "fresh" and correspond to what the applicant looks like at the moment. The facial expression must be neutral, the gaze must be directed to the camera, and the eyes must be open;
No photographs should be taken in a uniform or headdress that conceals hair unless it is casual religious attire;
Eyeglasses and any devices such as headphones or headsets are also forbidden in the picture;
Minimum and maximum digital photo resolution values: from 600*600 pixels to 1200*1200 pixels;
The head must occupy from 50 to 70% of the image space.
Here is an example: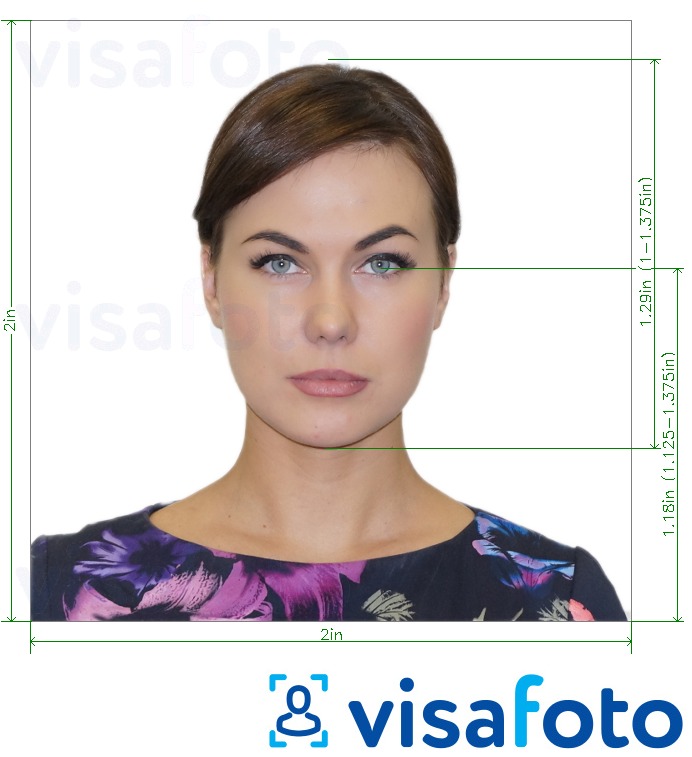 You do not have to look for a photo studio to meet all the M visa photo criteria. You can take a suitable picture with Visafoto. It is a fast and convenient service that allows you to get a ready-made image in seconds. A smartphone and the Internet are all you need; Visafoto will do the rest!
How to take a U.S. visa photo at home
It is enough to have a high-resolution camera to take a picture for a visa to the USA. When choosing to clothe, prefer strict styles and dark tones for better contrast. Your M visa photo should show your entire face, from the edge of your chin to the top of your head, including your hair.
Take an image with a smartphone or camera against any background, upload it here and instantly get a professional photo for your visa, passport or ID.
Source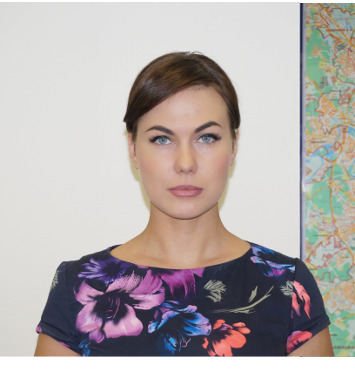 Result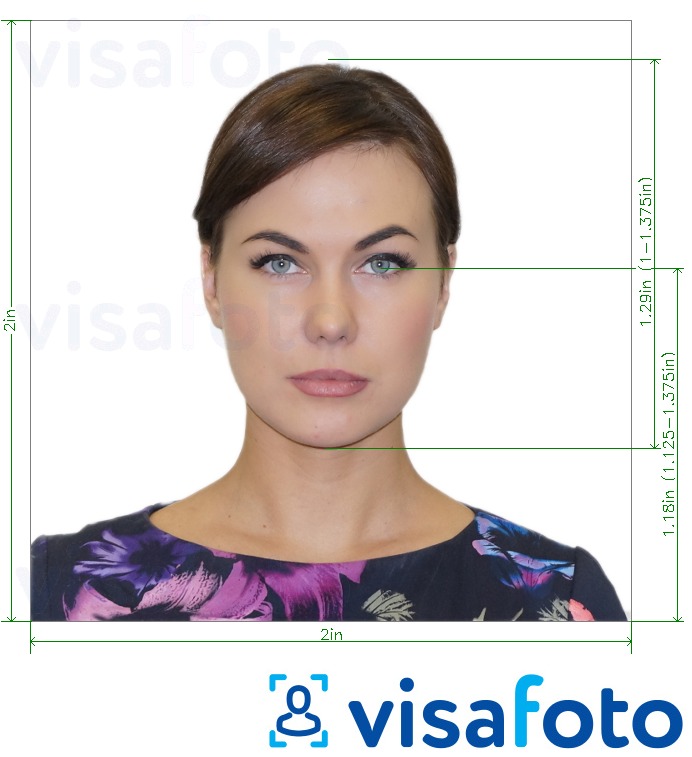 Your next steps:
Upload your photo to Visafoto;
Select the country and the type of document you want;
In a few seconds, download your U.S. visa photo;
You can use the image as an online American visa application or print it out;
First, take a photo of yours under daylight like this one: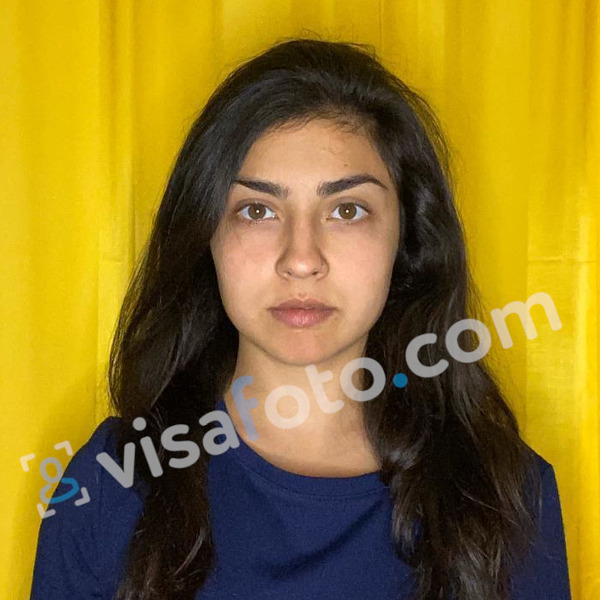 You will have two types of photos: a digital one for electronic applications and another one suitable for printing.
Here they are:
Good luck in making your dreams come true!