NAFTA Professional (TN) visa to the USA
Based on the North American Free Trade Agreement (NAFTA), the United States, Canada, and Mexico are engaged in specific economic and free trade relationships. This includes professional migration agreements, one indicator of which is the TN visa. This article will break down the basics of the NAFTA Professional visa!
Table of contents
What is the meaning of the TN visa?
With the TN visa, professionals of the NAFTA member countries (Mexico and Canada) may enter the US to partake in business activities at a professional level. To be eligible, you must be a professional in the allocated economic spheres.
TN visa requirements for Canadian citizens
There are two sets of procedures for a Canadian professional can enter the US with a TN visa.
The first is to have your employer submit an I-129 (Petition for Nonimmigrant Worker) and the TN visa application to USCIS.
Another option is to apply in person for a TN nonimmigrant status at a US port of entry designated by the Customs and Border Protection (CBP), with the following documents:
Proof of Canadian citizenship (valid Canadian passport);
Letter from your future employer, explaining:

Your professional capacity;
Employment purpose;
Your length of stay;
Your educational and/or professional qualifications

Credentials evaluation (if applicable)
Applicable visa fees.
TN visa requirements for Mexican citizens
The requirements for Mexican professionals to enter the US is more similar to the usual visa application process:
Apply for a TN visa with the DS-160 form and other needed documents, such as proof of qualifications and invitation to work in the US, to a US Embassy or Consulate. More details on documentation will be in the "visa application process" section;
Attend an interview at a US Embassy or Consulate and receive a visa number;
Apply to enter at select US ports designated by the CBP or certain preclearance stations.
NAFTA Professions list
The list includes a large number of professional, high-skilled jobs in the scientific, medical, technological, educational, and financial sectors. Some of the most popular NAFTA TN jobs are accountants, engineers, lawyers, pharmacists, scientists, and teachers.
Here are examples of such jobs in each sector. This is by no means an exhaustive list, but is supposed to give you an idea of how wide these sectors' scopes are.
Scientific:
Agricultural expert;
Astronomer;
Biochemist;
Geologist;
Geophysicist;
Mathematician;
Pharmacologist;
Zoologist.
Technological:
Architect;
Computer systems analyst;
Graphic designer;
Engineers.
Medical:
Dentist;
Pharmacist;
Physician (teaching or research only);
Physiotherapist;
Registered Nurse;
Veterinarian.
Educational:
Teaching jobs include occupations in:
Colleges;
Seminaries;
Universities.
Financial:
Accountant;
Disaster Relief Insurance Claims Adjuster;
Economist.
If you'd like to make sure whether you qualify by your profession, check this official NAFSA list.
TN visa application process
The difference between Canadian and Mexican professionals is that Canadian citizens do not actually need a visa to get the TN status. Mexican professionals will have to apply for one.
These are the steps of applying for a TN visa:
Complete your visa application online (DS-160 form)

You will need to submit your visa application photo, with requirements we will explain below;
Upon completion, print the application form's confirmation page and bring it to the interview.

Schedule your interview;
Have the required documentation with you:

Passport, valid for at least six months beyond your period of stay in the United States;
Your form DS-160 confirmation page;
Application fee payment receipt;
A contract or letter of employment in the US that indicates:

Your entry purpose;
A detailed description of your planned professional and business activities;
Your planned period of stay in the United States;
Your educational and professional qualifications;
Evidence of your compliance with Department of Homeland Security (DHS) regulations and/or state laws;
Arrangements for your pay.

Documentary proof of required work or educational experience. For self-employed professionals, business records are needed;
Licenses, if applicable.

Attend your visa interview;
Wait for your visa to be processed and retrieve it.
TN visa fee
The fee you need to pay depends on which process you take. The cost of the TN visa is the same as other nonimmigrant visas: US $160. Filing an I-129 Form costs $460.
TN visa photo requirements
If you're applying for a TN visa, then make sure that the photo you use the for application fulfills these requirements:
The picture must not be older than six months;
The photo's background must be plain white;
The US visa photo size is 2x2 inches (5x5 cm) in print and 600 - 1200 pixels in digital;
Face to photo ratio: your face should occupy about 70% of the picture.
Here is an example: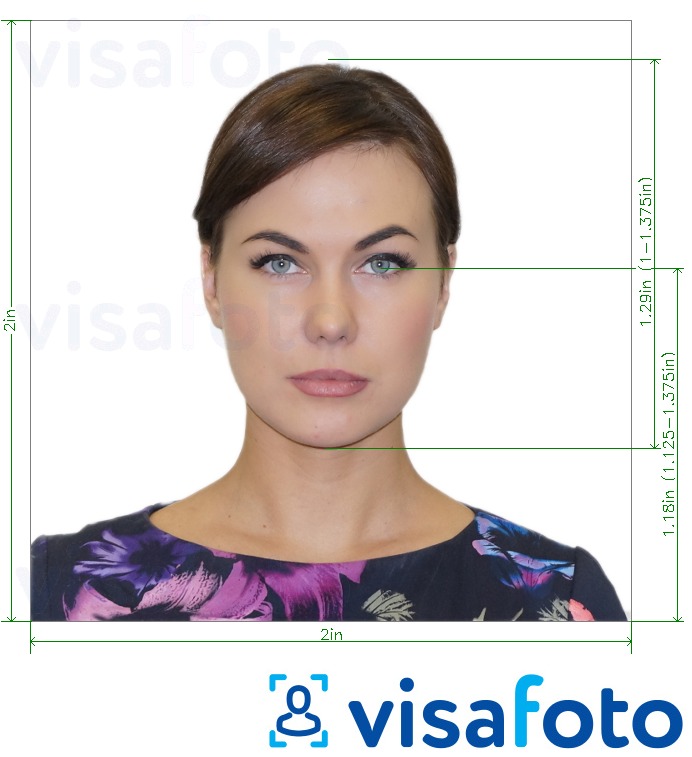 Visafoto has been processing US visa pictures since 2013, and we guarantee our results to be accepted. Just upload a portrait (or even a selfie) of yourself taken in good lighting, with proper dress code, and adequately posed: look straight to the camera and keep a neutral expression. Visafoto will take care of the rest, and you'll get your photo in mere seconds.
Take an image with a smartphone or camera against any background, upload it here and instantly get a professional photo for your visa, passport or ID.
Source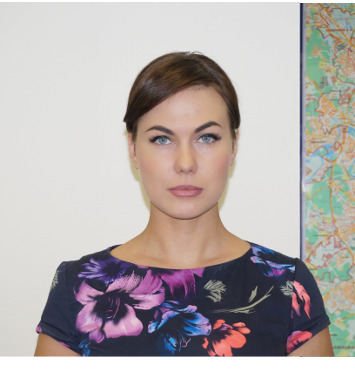 Result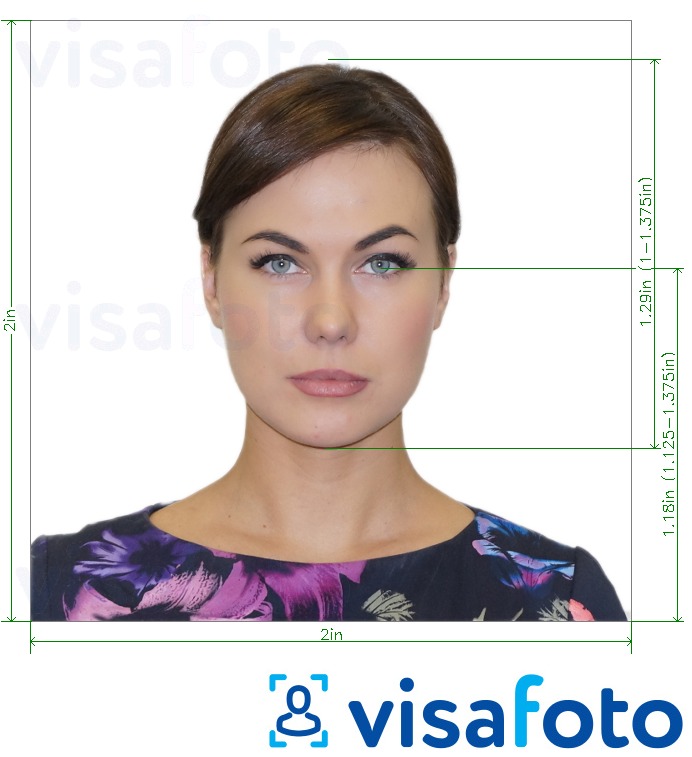 Take an image with a smartphone or camera against any background, upload it here, and instantly get a professional photo for your visa, passport, or ID.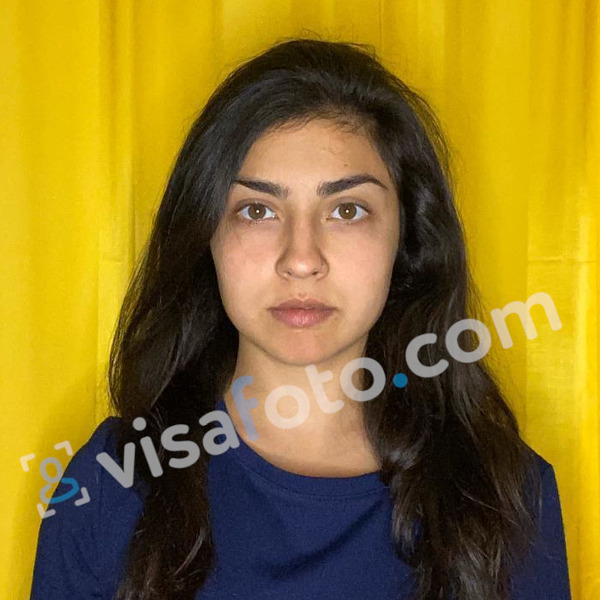 You will have two types of photos: a digital one for electronic applications and another one suitable for printing.
Here they are: