U.S. "Talent Visa" O-1
This article will tell you about the U.S. "Talent Visa" or non-immigrant work visa O1. This visa category is intended for people with outstanding achievements and abilities in their field who plan to move to the United States for employment purposes. You will learn what professionals are eligible for it and what documents are required to apply for this permit.
Table of contents
O1 visa benefits
The U.S. 01 visa is a great way for gifted people to immigrate to the United States with the possibility of employment and the prospect of receiving a Green Card.
The good news for applicants is that the government does not set quotas for this type of visa, and therefore an unlimited number of people are eligible to apply.
Another advantage of the "talent visa" owner: it is pretty easy to extend, provided that you continue to work in the same professional profile. This visa allows you to work simultaneously with several employers.
The validity period of this type of non-immigrant visa is 3 years. It can be extended for one year an unlimited number of times. You can exchange an 01 visa with a Green Card in some cases.
Necessary assistants of O-1 visa holders may apply for an O-2 visa. Dependents of an O-1 visa holder are issued O-3 visas.
O-1 visa requirements
Here is a partial list of the categories covered by O1:
Design;
Music;
Choreography;
Sports;
Art;
IT;
Photography;
Tourism;
Science;
Film and television industry;
The beauty industry and others.
To be eligible for an O-1 visa, you must prove that you are worthy of obtaining one. First of all, such proof can be press materials: articles about yourself, interviews, mentions of your projects. They can be both local and international (the latter is even better, of course).
To obtain an American Talent Visa, you can demonstrate awards won at exhibitions, competitions, and festivals. You can also count on this visa if you have made a significant contribution to the industry or have authored valuable scientific papers. Proof of your professionalism is also provided by the membership on juries or panels of judges.
0-1 visa criteria don't include minimum wage requirements. But if you hold a job at a well-known company and/or earn a high salary in your line of work, it will improve your chances.
How to apply for O-1 visa?
To get an "extraordinary ability" visa you must submit the following documents:
Contracts, advertising of projects to confirm specific work plans;
Proof of the achievements we mentioned above: publications, awards, high salaries compared to other top professionals in your industry;
An approval from the relevant trade union or similar organization in the United States.
O-1 visa application process takes up to 6 month and cosists of several steps:
Obtaining a recommendation from a professional organization that corresponds to the applicant's field of work. To obtain these recommendations, you need to apply to the chosen professional organization with the appropriate request;
Submitting the I-129 petition and supporting documents to USCIS;
Receiving a response to the petition from the USCIS. Reviewing your petition can take up to 6 months (2-3 months on average) . If you pay the expedited fee, the processing will be reduced to 15 days. This 0-1 visa expedited service fee is $1,410 for 2022;
Submitting form DS-160 and paying the visa fee of $190;
Scheduling an appointment for an interview;
Interview at the American embassy;
Issuance of the 01 visa upon successful completion of all required steps.
Documents required for the O1 visa interview:
DS-160 confirmation page;
The appointment letter for your interview
A passport that will be valid for at least 6 months after the expected completion of the trip;
A U.S. visa photo;
I-797 Approval Notice from the USCIS;
Visa fee receipt.
O-1 visa fees
The O-1 visa cost is made up of several components:
I-129 petition fee (petition for a nonimmigrant worker): $460;
0-1 visa application fee: $190;
Expedited services (if needed): $1,410.
It is also worth considering the cost of attorneys to help you prepare the petition.
О-1 visa photo requirements
There are a number of requirements for this type of U.S. visa photo. They apply to both digital and printed U.S. visa photos. The requirements in 2022 are as follows:
The photo must be in color, of the appropriate contrast and clarity, without defects, blurring, and pixels;
The applicant's face must be identifiable;
A picture must be taken on white background only. A light gray background is also allowed, as for other types of U.S. visas;
Your face must be centered and look straight into the camera;
The photo must be a maximum of six months old from the date of application;
It is necessary to provide a square picture. This is one of the main distinctions of US visa photos. Most countries require a rectangular size photo;
The head should occupy up to 70% of the space'
The size of the digital photo for DS-160 form must be 600 x 600 pixels;
In printed form US visa photo size must be 2 x 2 inches (51x51 mm);
US visa photo format is JPEG;
The maximum file size is 240 Kb;
The required resolution is 300 dpi;
Paper density for printing must be 120 g/m2.
Here is an example: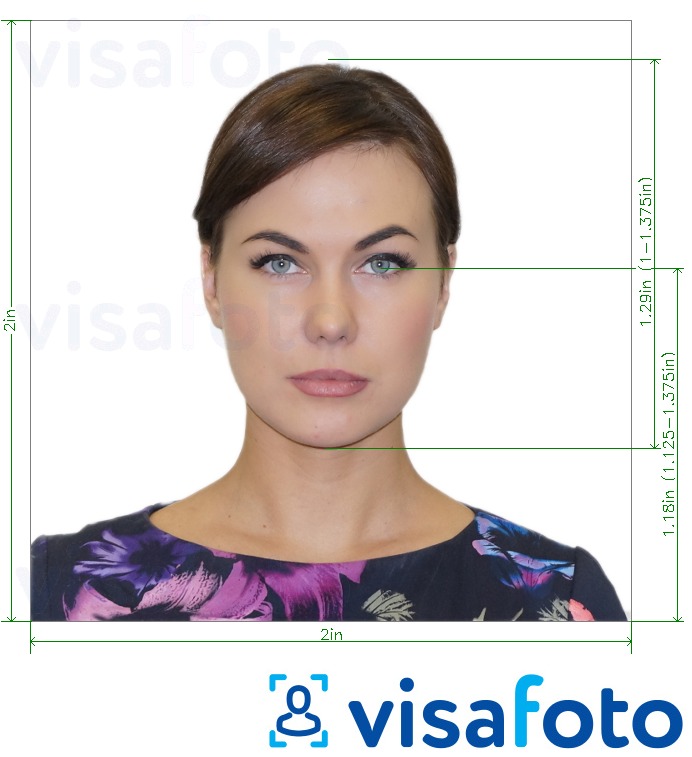 Get an O1 visa photo online!
With the Visafoto service you can take a high-quality photo for almost any type of document.
Simply take a picture of yourself on any background, on a smartphone or camera, observing the dress code requirements. It is not recommended to wear white or light gray clothing for a U.S. visa. Ideally, it should contrast with the background. Observe the strict business or casual style. It is allowed to pose in a hijab - other headwear is prohibited;
Next, you need to upload your image to the Visafoto editor, wait while the service processes it - it takes just a couple of seconds - and download the finished picture;
You can use a photo to submit either electronically or in person.
Take an image with a smartphone or camera against any background, upload it here and instantly get a professional photo for your visa, passport or ID.
Source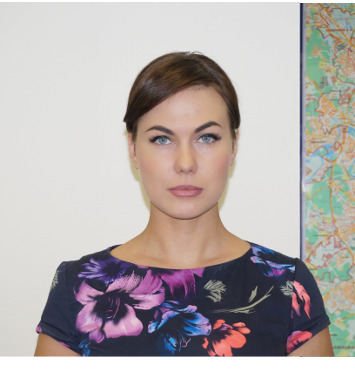 Result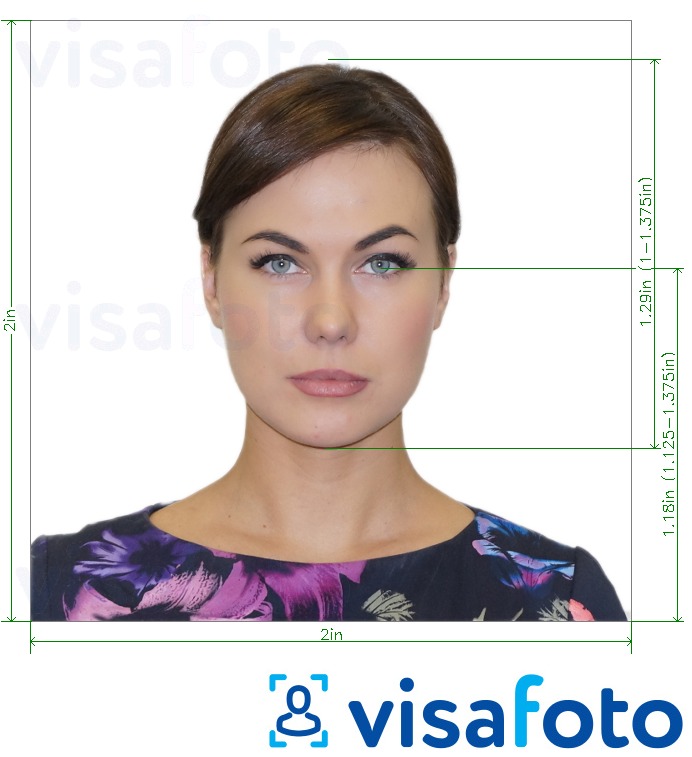 Visafoto advantages:
Service knows all photo requirements for various types of documents, including U.S. visas;
It crops photos automatically, adjusts the desired background, resolution, and size.
Visafoto performs light color correction without retouching, eliminates red eyes and other defects.
First, take a photo of yours under daylight like this one: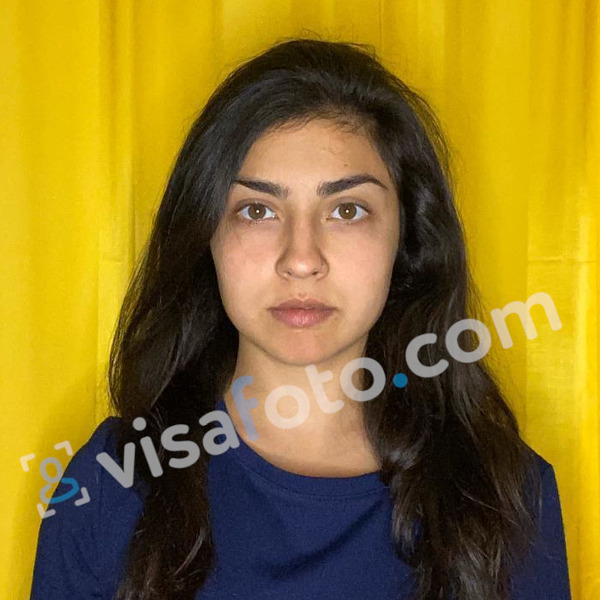 You will have two types of photos: a digital one for electronic applications and another one suitable for printing.
Here they are:
Visafoto photos are accepted 99.7% of the time. If there are any problems, we will immediately refund you in full or replace the photo with a new one.
Good luck in getting your O-1 and building your career abroad!