How to Order 2x2 Photo Prints Online?
In today's digital age, ordering photo prints online, including those necessary for official identification documents, is easier than ever.
The standard cost of taking a passport photo at photo centers around the U.S. is $15 for two printed images. But you can save significantly if you take your pictures beforehand at home and then order a printout online. Making online ID photo prints online can save you time and hassle, as well as ensure that you receive high-quality prints that meet the specific requirements of your ID.
Table of contents
However, with so many online photo printing services available, it can be overwhelming to know where to start. In this article, we'll guide you through ordering ID photo prints online so that you can have a smooth and stress-free experience.
ID photo size in the U.S.
The standard ID photo size in the US is 2 inches by 2 inches (2" x 2"), with your face centered and measuring between 1 inch and 1 3/8 inches from chin to crown. This size is commonly used for various official identification documents such as passports, driver's licenses, and visas.
Here is an example: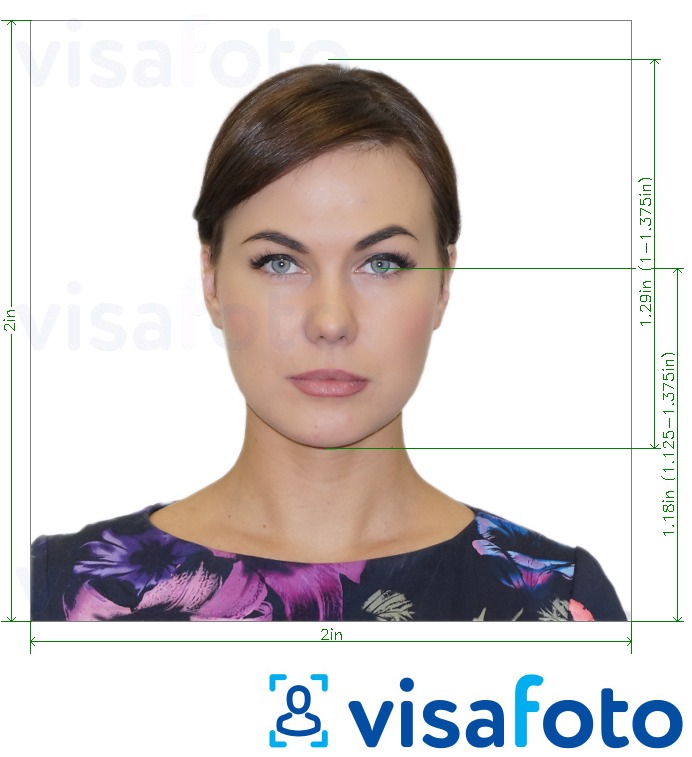 How to take a passport photo at home?
Taking a passport photo on your own can be a convenient and cost-effective option, especially if you cannot visit a professional photography studio. Here are some tips to follow for taking a DIY passport photo:
Set up a proper background: the background of your passport photo should be white or off-white. You can use a plain white wall or hang a white sheet to create a makeshift background;
Make sure that the lighting is bright and even without casting any shadows or glare on your face;
Position the camera correctly: Use a tripod or a stable surface to hold your camera or smartphone at eye level. Center your face in the frame and ensure that your shoulders are visible;
Keep a neutral expression and avoid smiling or frowning.
How to crop a 2x2 photo online
To crop a US ID photo online, you can use the Visafoto service, designed explicitly for creating passport and ID photos that meet the requirements of different countries.
To use Visafoto, simply upload a photo fitting for an ID, fulfilling dress code requirements and with good lighting — with any background. Visafoto can do the rest for you by ensuring all the detailed requirements — from size to background — are complied.
Take an image with a smartphone or camera against any background, upload it here and instantly get a professional photo for your visa, passport or ID.
Source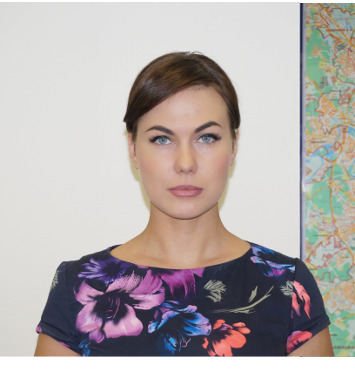 Result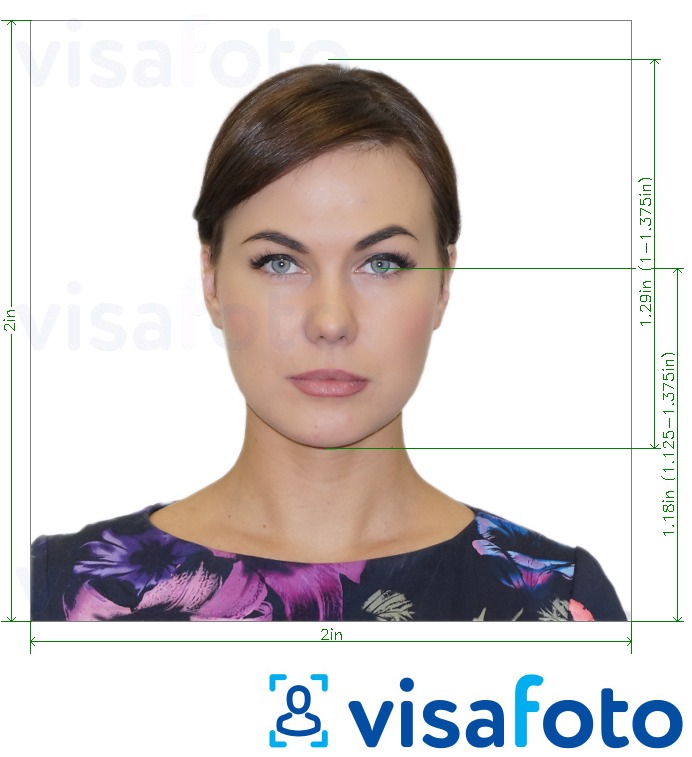 Take an image with a smartphone or camera against any background, upload it here and instantly get a professional photo for your visa, passport, or ID.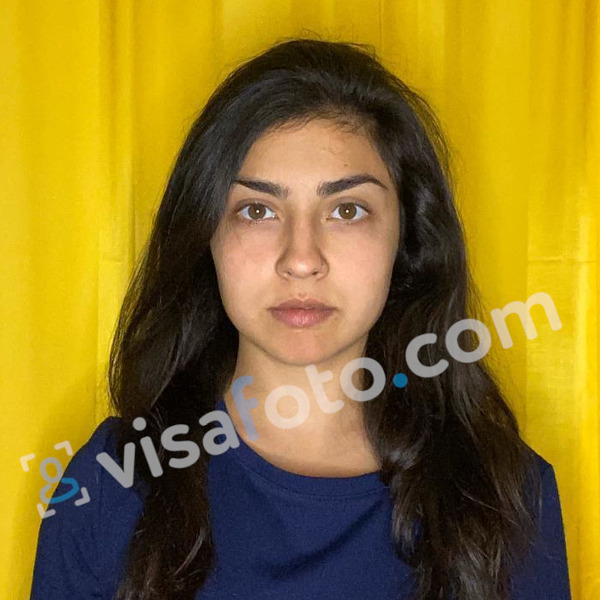 You will get two files from Visafoto: a digital photo for electronic applications and a template ready for printing.
What paper size to use for printing a 2x2 photo?
When printing a U.S. ID photo, the recommended paper size is 4 inches by 6 inches, also known as the postcard size format. This is a standard photo paper size that is commonly used for printing passport and ID photos. In centimeters, this size is equivalent to 10x15.
How to order 2x2 photo prints online
To print your US ID photo, you can use a popular printing service, such as one provided by Walgreens. Here's how to do it:
Open Walgreens' online photo service and select "4x6 prints";
Upload the image file that you created using Visafoto. This file should contain four individual photos that meet the requirements for a US ID photo;
Once you've uploaded the file, select "Add to Cart" and proceed to the checkout;
Pay the fee of $0.38 per print and choose the Walgreens store nearest to you for pick-up. Many Walgreens stores offer same-day pickup, typically within 1 hour;
Once your order is ready, simply go to the Walgreens store you selected and pick up your prints. You may need proof of identity to confirm receiving the prints.

Passport photo printing services comparison (Walgreens, CVS, Costco, Snapfish)
Here is a price comparison of some of the most popular printing services in the US:
Walgreens. $0.38 for one 4x6 print;
CVS. $0.39 for one 4x6 print;
Costco. $0.17 for one 4x6 print (Costco membership is required);
Snapfish. About $0.33 for one 4x6 print, depending on the delivery. You can pick up the order in the nearest Walgreens or CVS store or order delivery by mail.
Shutterfly. $0.15 for one 4x6 print + delivery fee ($0.33 - $1.79)