USA PADI Certification Card Guide
Diving is a way more serious business than swimming, as it takes specific skills and practice. Hence the need for professional certification. In this article, you can learn the essential information on getting licensed to scuba dive in the U.S. We will talk about PADI ( Professional Association of Diving Instructors): the largest professional association of diving instructors.
Table of contents
PADI certification in the U.S.: rules
To be a certified diver, you must be able to dive safely (for sure!). To do this, you must go through specific training courses. First, you need the basic knowledge, then you actually dive, starting in confined waters, and only after that do you get to try the open waters.
As a certified diver, you can dive in any country you go to on vacation. PADI licenses are recognized by every dive center worldwide. You can join diving groups and dive up to 18 meters (maximum depth allowed for Open Water Divers).
The minimum age to start scuba training is ten years old. Divers under 15 get the junior certification.
A PADI Diver's Certificate is a plastic card that certifies that the holder has fully completed training in diving according to international ISO standards and is ready to dive at a certain level, as indicated on the license. The certificate also contains information about the diver (name, photo, date of birth), instructor and training system.
PADI certification levels
There are seven levels of PADI certification:
PADI Discover Scuba Diving: this has no actual certification but is a one-day program for you to "dip your toes" and see if diving is for you;
PADI Scuba Diver: After completing this course, you will be certified to dive up to 12 meters with a professional guide and rent or buy your personal equipment;
PADI Open Water Diver: this certifies you to dive with a fellow open water-certified diver up to 18 meters deep;
PADI Specialty Diver: as the name implies, it gives you an extra qualification on top of diving, such as underwater photography and navigation;
PADI Advanced Open Water Diver: this is an advanced certification, which means that you have five different diving-related skill sets;
Rescue Diver: this certifies you with the skills to rescue yourself and others in emergencies;
PADI Divemaster: the highest qualification for experienced divers (at least 50 dives). Those with this qualification can go on to become instructors.
Where to get PADI certification in the U.S.?
To get certified, you must first complete PADI diving courses. Courses are available in various spots around the US, such as in Hawai'i and Florida. Get to know where you can take these courses and be certified in the up-to-date list here.
PADI card application
Once PADI-certified, you will automatically get a plastic card made of recycled material. Additionally, you can apply for an eCard to show your certification, which can be done online. Your card can be managed at the PADI mobile app.
If you have not received your card a month after getting certified, you can contact a PADI dive center or resort or the instructor who certified you. Additionally, you can request replacements online or at your local PADI dive shop.
PADI certification card photo requirements
The PADI card photo specification are quite simple:
The size must be 1.75 by 2.25 inches (45 by 57 mm);
The file size must be no more than 350 kb;
No head accessories, or gear, including scuba masks, are allowed;
No dark glasses that obscure eyes;
Your facial features must be clearly defined from the picture.
Here is an example: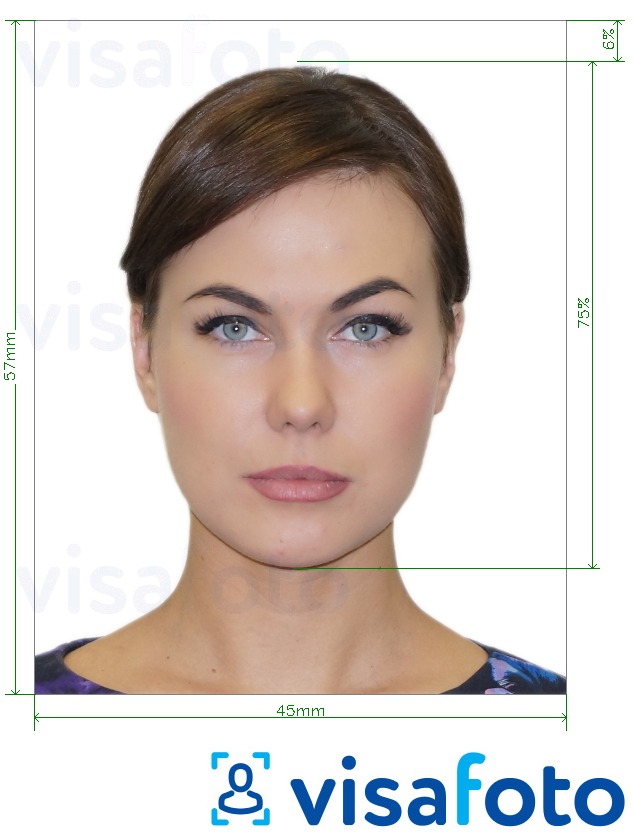 Get a PADI card photo online!
The courses to get PADI-certified are serious business, and you probably can't wait to finally dive in. To make sure the last steps of your certification goes smoothly, you can use Visafoto to get your PADI card photo done according to the requirements.
Simply upload your photo to our tool below, and we'll take care of all the technicalities instantly.
Take an image with a smartphone or camera against any background, upload it here and instantly get a professional photo for your visa, passport or ID.
Source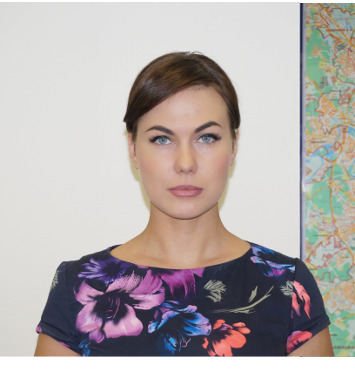 Result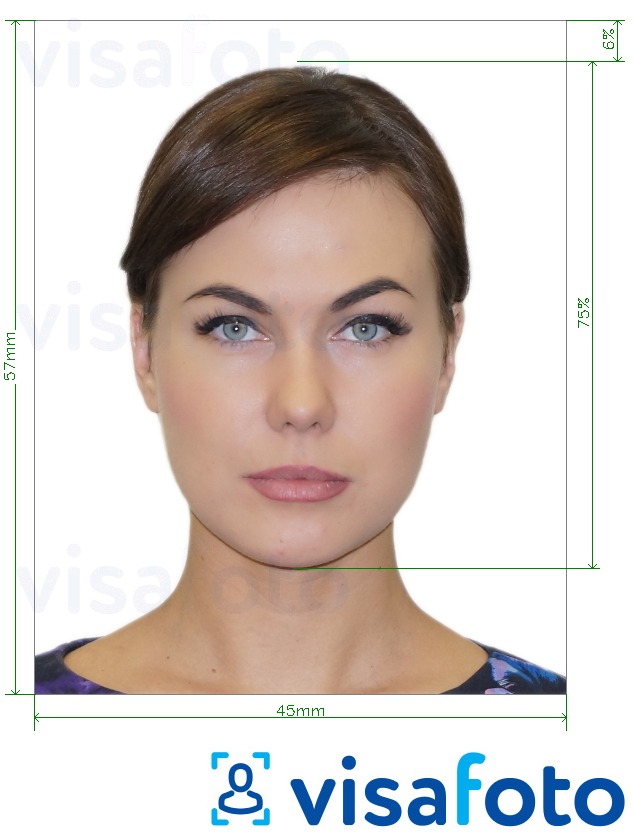 First, take a photo of yours under daylight like this one: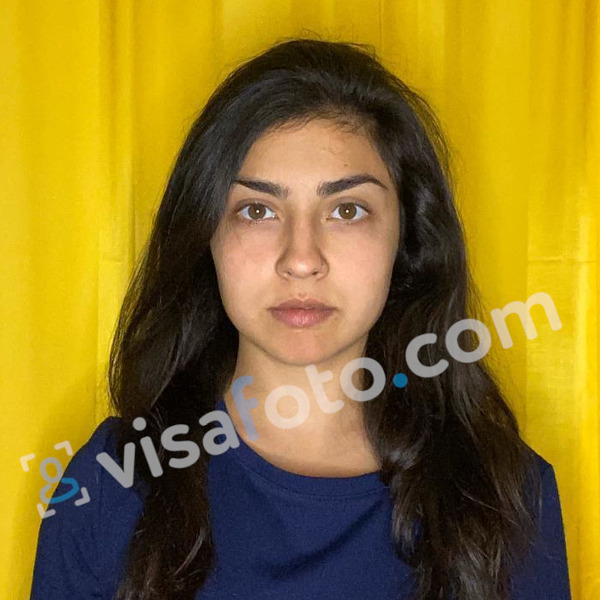 You will have two types of photos: a digital one for electronic applications and another one suitable for printing.
Here they are:
PADI certification card fees
The eCard, available through an online application, costs USD 37.
PADI certification card replacement
If you lost your PADI certification card and want to replace it, you can do so online or at your local PADI dive shop.