U.S. Passport Photo Requirements
One of the first rules when applying for a new U.S. passport or visa (both on the travel.state.gov website or offline): always make sure your photo meets official passport photo requirements. Incorrect size, format, eye placement, facial expression or clothing can result in your application being rejected.
In this article, we list in detail the passport photo requirements the USA government imposes for all applicants.
Note that the USA passport photo rules are the same as the photo standards for the USA visa and Diversity Lottery. The following information is valid for all these cases.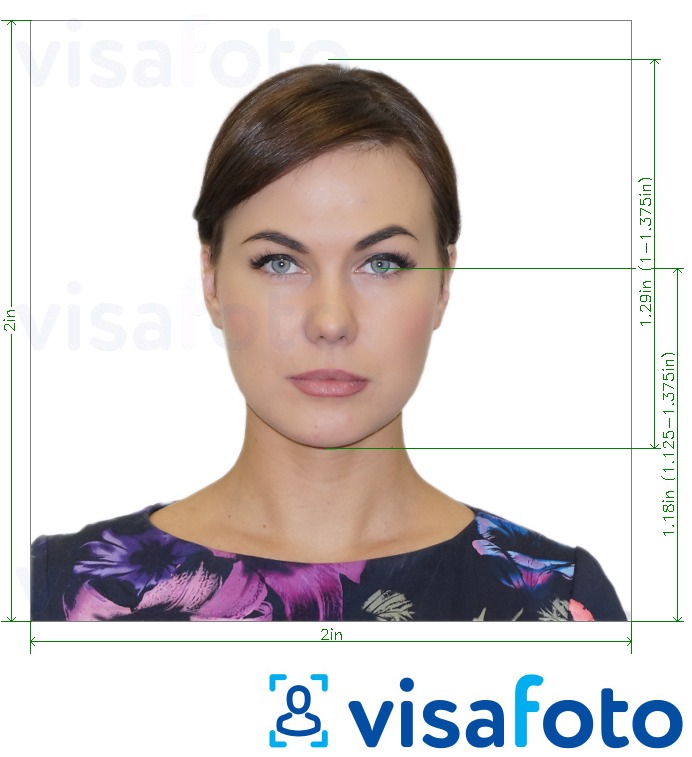 U.S. passport photo format and size
The standard photo size for all major documents in the U.S. is 2x2 inches (51x51 mm). For online submission, the digital picture dimensions in pixels should be 600x600 (i.e., 2x2 inches at 300 DPI), and the width to height ratio should be 1:1.
USA passport photo measurements include not only the size of the image, but also the head's position: it must be centered and sized between 1 and 1 3/8 inches (about 25 and 35 mm). The optimal head height, including the top of the hair, is 1.3 inches. The distance from the bottom of the image to the eye line must be within 1 1/8 inches to 1 3/8 inches (that is 1.125 to 1.375" or 29 to 35 mm). The picture should include shoulders.
USA passport photo background
The image background must be plain white or off-white with no shadows or objects. Beige or gray backgrounds are not appropriate.
Color and lighting
The snapshot must be clear and in color, with no strong shadows, blurring or visible pixels.
Pose and facial expression
The applicant should look directly at the camera with eyes clearly seen. Shoulders should be kept straight. The facial expression should be neutral, although a slight natural smile is acceptable.
Do you have to show ears in a U.S. passport photo?
No, it is not necessary. It's officially allowed to cover your ears with hair or religious headgear. Anyway, the clearer the photo reflects your appearance, the better. So if you can expose your ears for a passport photo, we recommend you to do it.
What to wear for a U.S. passport photo?
USA passport photo clothing requirements allow any dress code except for the uniform. Workwear, medical gowns, military uniforms, etc. are forbidden.
For best results, choose casual or smart-casual clothing that contrasts well with the white background. Some countries (e.g., Middle Eastern states) are wary of bare shoulders or cleavage in a passport photo, so it is better to wear discreet, closed clothing.
Jewelry is allowed, as long as it does not obscure the face or changes the appearance.
Is it possible to take a passport photo in head covering?
Headwear is only allowed only for religious or medical purposes that you should confirm with a signed statement. That can be a hijab, turban, and so on. Anyway, the headgear shouldn't obscure the face and forehead.
Hats, caps, head bangs, and other non-religious hair accessories are not permitted.
Is it allowed to take a U.S. passport photo in glasses?
No. Glasses are not permitted, even if they are not tinted, and you wear them daily. The only exception is when an applicant can't take off the glasses for medical reasons. In this case, you must confirm it with a medical certificate.
Should the U.S. passport photo be matte or glossy?
The picture should be printed on high-quality photo paper. It doesn't matter if it's matte or glossy: you can choose any format you like.
What are the U.S. passport photo requirements for a baby?
The size, format, and background specifications for minor passport photos are the same as those for adults.
For small babies, the posing rules are milder. Infants under one can keep their eyes closed. Children under six are allowed not to look directly at the camera, and a neutral facial expression is not mandatory.
How many photos should I bring for a passport application?
If you are getting your first passport, you will need two identical printed photographs. For an adult passport renewal, one printout is enough.
U.S. passport photo guidelines
One of the fastest ways to make a compliant U.S. passport or visa photo is to use speсialized online editor. Visafoto.com instantly converts an image so that it meets all the passport photo criteria.
Take an image with a smartphone or camera against any background, upload it here and instantly get a professional photo for your visa, passport or ID.
Source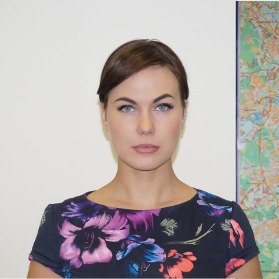 Result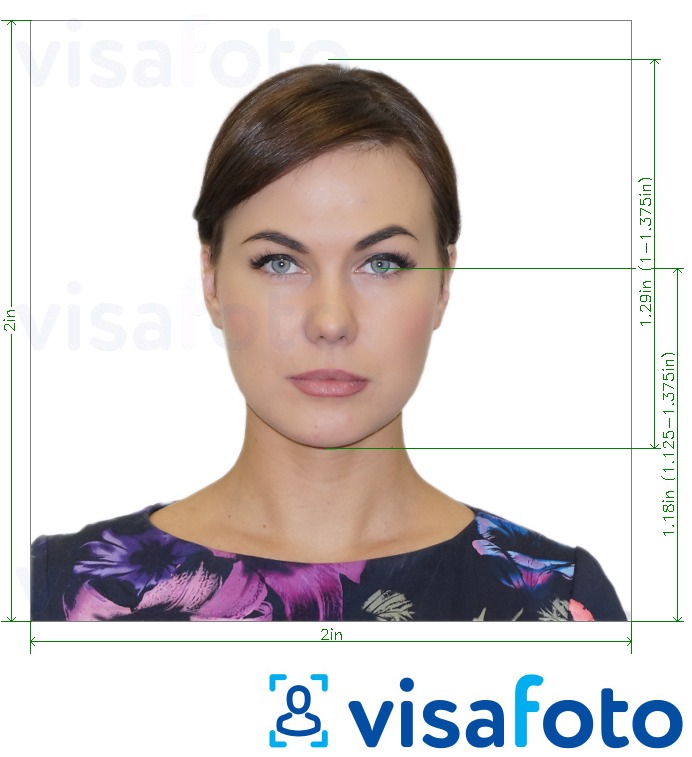 Getting the passport photo online: instructions
Take a photo of yourself against any background. Look directly into the camera and keep your shoulders straight;
Make sure the photo matches clothing requirements mentioned above and there are no strong shadows at the picture;
Load the photo to Visafoto.com and get the immediate result. The service will adjust the background, set the required size and format and improve image quality. The technical support is ready to answer all your questions in the 24x7 mode.
You can use the same instructions for the USA visa photo guidelines as well.
How to check if my U.S. passport or visa photo matches the requirements?
For this purpose you can use the US passport photo checker from the DVLottery.me website. The tool has been specifically designed to check the photo for the criteria set by the US Department of State.
Incorrect photo example
Valid photo example
If for any reason the photo purchased at Visafoto.com doesn't pass the checks, contact our support. We will fix the photo for free. For your convenience, the support is available 24/7.
Get the U.S. passport photo online now!
Last update: July 2022