US visa for Indian citizens
In all cases, Indian citizens need a visa to visit the United States.
It is advisable to start a visa application process in advance from the intended date of your trip, as the whole process may take up to 60 days.
Table of contents
Let us tell you how to apply for a U.S. visa in India on your own in a few steps!
What type of US visa to choose?
When applying for an American visa in India, you need to correctly specify the purpose of your trip. All types of US visas for Indian citizens can be divided into two categories:
Non-immigrant. This category is intended for tourists, entrepreneurs, students, or employees who are going to spend some time in the United States for a specific purpose. Success in obtaining this type of visa is determined by an important rule: you must prove that you have no immigration intentions and that you have ties to your home country.
Immigrant. These visas are issued to applicants who are planning to move to the United States permanently. These include diversity visas (which are issued when you win the Green Card Lottery), K-1 and K-2 visas (fiancee visa), and some others.
No matter what type of visa you need, the visa application process will be similar. Only the type of application form, the list of supporting documents and some individual procedures will differ.
If you are traveling to the USA for tourism, private visit, or a business meeting, and so on, your choice must be a B1/B2 visa: visitor visa. The recommendations given in this article refer primarily to this visa type.
US visa application in India
The process of obtaining a U.S. visa in India consists of the following steps.
Registration at CGI Federal
To make an appointment for an American visa interview in India, go to CGI federal website. Create a new account by clicking New User at the bottom of the screen. When signing up for an account, enter your real first and last name as it appears in your passport.
Visa fee payment
The U.S. visa fee for Indian citizens (as well as those from other countries) is $160 (approx. 11,800 Indian rupees). This is the fee for all nonimmigrant visas.
How to pay a US visa fee in India? After logging into your CGI profile you will get an account number to which you must send the visa fee in one of several ways:
Bank Electronic Payment via NEFT
The National Electronic Funds Transfer is provided by most banks in India. You may pay the fee directly through the online banking system.
You must already have a valid MPIN at your bank for this option. You can send an IMPS payment via SMS to your bank or via the m-banking facility.
By cash at CitiBank or Axis bank.
To pay at the bank, you must bring a printed US visa fee collection slip from your online application profile.
Be sure to keep the receipt number, issued after payment: you will need it for further appointment at the interview.
Fill out Form DS-160
This questionnaire is required when applying for a non-immigrant visa. To access the form, enter the 12-digit receipt number you received after you paid the visa fee. Detailed instructions for completing the form can be found at this link.
Each applicant - including children - must fill out their own Form DS-160.
US visa photo
The DS-160 form must be accompanied by a digital photograph that meets US photo requirements:
The photo must be new, taken no earlier than six months prior to the application;
Photo must be taken against a plain white background;
The US visa photo size must be 2x2 inches (5x5 cm) in print and 600 - 1200 pixels in digital;
The face should occupy about 70% of the image.
Here is an example: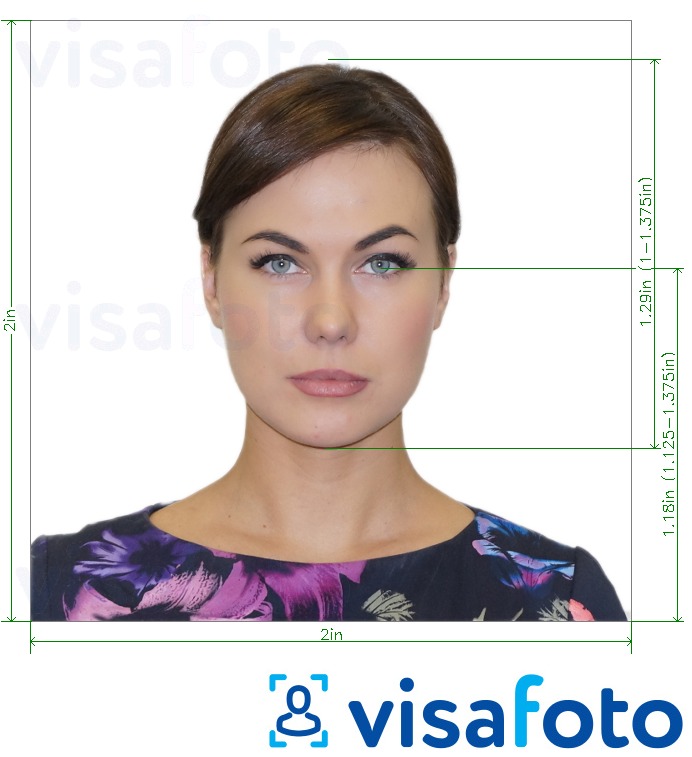 To instantly get a US visa photo in India, just upload any of your photos, taken in full-face, here. Visafoto will instantly edit the background, format and image quality. It is recommended to learn more about the US visa photo requirements before uploading your image.
Sign up for an interview
After completing the application form, click the "Schedule My Appointment" link and follow the instructions. In most cases Indian citizens need to do two appointments in order to get a visa to the United States:
Visa application center for biometrics (fingerprints and photo)
Consular interview
To sign up for a U.S. visa interview in India, you will need the following information:
Passport number;
Number of your fee payment receipt;
Ten-digit barcode number from the DS-160 confirmation page.
Where is it possible to be interviewed for a U.S. visa in India? There are U.S. consulates in the following Indian cities:
Delhi, Shanti Path, Chanakya Puri 110001
Mumbai, C-49, G-Block, Bandra Kurla Complex, Bandra East, Mumbai 400051
Chennai, 220 Anna Salai, Gemini Circle, 600006
Kolkata, 5/1 Ho Chi Minh Sarani, 700071
Secunderabad, Paigah Palace, 1-8-323, Chiran Fort Lane, Begumpet, Secunderabad 500 003
Visit the Visa Application Center (VAC)
This is necessary for taking biometric data. In India, visa application centers are located in the same cities as consulates. You must bring the following documents with you:
Passport valid for at least 6 months after your intended trip in US;
Visa application fee receipt number;
10 digit barcode number from your DS-160 confirmation page;
Appointment confirmation page;
One US visa photo if the applicant is under 14 years of age.
If you are renewing your previous visa, skip this step: you can head directly to the consular interview.
Pass the visa interview
You need to come to the consulate for an interview at the appointed time.
Documents to take to the interview for a U.S. visa in India:
A valid passport for US with the validity dates extending a minimum of six months beyond your intended period of stay in US;
DS-160 confirmation page stamped at VAC
Your expired passports, if any;
The visa application fee receipt number
For a successful interview, you can also take documents confirming your financial well-being and ties to your home country:
Bank statements;
Proof of employment with your salary and proof of leave for the proposed dates of travel;
Certificate of Business;
Certificate of marriage;
Documents for property.
You can read detailed tips on how to pass the interview for a U.S. visa in this article.
If the consular officer approves a visa for you, you will need to wait another 3-4 days for visa processing.
How long can an Indian tourist stay in the US?
US visa validity period for Indian citizens varies from one to 10 years. The visa is a multiple entry visa. If it is a visitor visa, you can stay in the US for 180 days per entry.
Get a correct photo for a US visa
Take a selfie under daylight and turn it into a US visa photo in 2 seconds:
Take an image with a smartphone or camera against any background, upload it here and instantly get a professional photo for your visa, passport or ID.
Source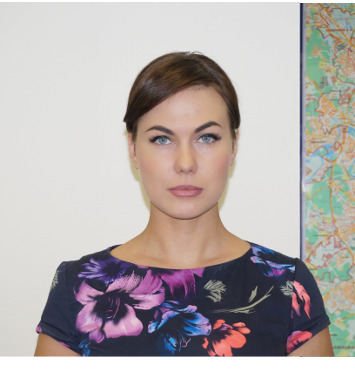 Result