U.S. Visa Renewal
Do you already have a U.S. visa that is about to expire? Or has less than 12 months passed since the expiration of your previous visa? In both cases, you have the right for an extension without a second interview at the embassy. This option is available to B1/B2 visa holders (for tourist and business travel).
Table of contents
We tell you how to renew a B1/B2 visa yourself and what documents you need to provide.
US visa renewal: requirements
You can renew or extend a U.S. visa without an interview only if you meet all of the following conditions:
You are requesting the same type of visa that was previously issued to you;
You renew your visa in the same country where you received your previous one;
You have previously been fingerprinted for a U.S. visa;
Your previous visa was not marked Clearance received (which means that the applicant's documents underwent additional review);
You have not violated U.S. immigration rules. That is, the purpose of your previous visit coincided with the type of visa, you respected the terms of stay, you did not visit the U.S. too often;
You kept your passport with the previous visa (even if it expired).
Applicants who have not previously obtained a U.S. visa or applicants who have been denied a visa extension must undergo an interview.
U.S. visa renewal: guidelines
In general, the U.S. visa renewal procedure is similar to the first visa application - with the difference that you won't have to go through an interview in the end. Here are the basic steps:
Step 1: Pay the consular fee for the U.S. visa
U.S. visa renewal costs the same as the first U.S. B/B2 visa: $160. You can pay the consular fee through the post office or at an accredited bank. Be sure to keep the number on your receipt: you will need it when you make an appointment to apply.
Step 2: Take a U.S. visa photo
You must take a picture for a U.S. visa must be taken no earlier than six months before the application. This rule means that when you renew your visa, you will definitely need a new photo.
To get an instant digital photo for your U.S. visa, simply upload any portrait of yourself here, taken in full-face. The lighting in the picture must be even, with no harsh shadows. Take off your glasses and headgear (the latter are allowed for religious purposes only). Look directly into the camera with a neutral facial expression.
Take an image with a smartphone or camera against any background, upload it here and instantly get a professional photo for your visa, passport or ID.
Source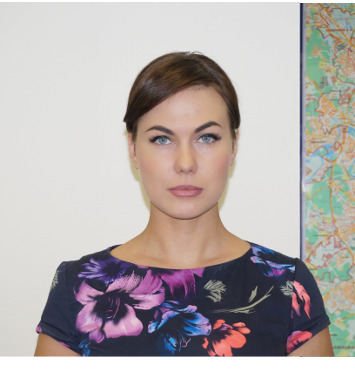 Result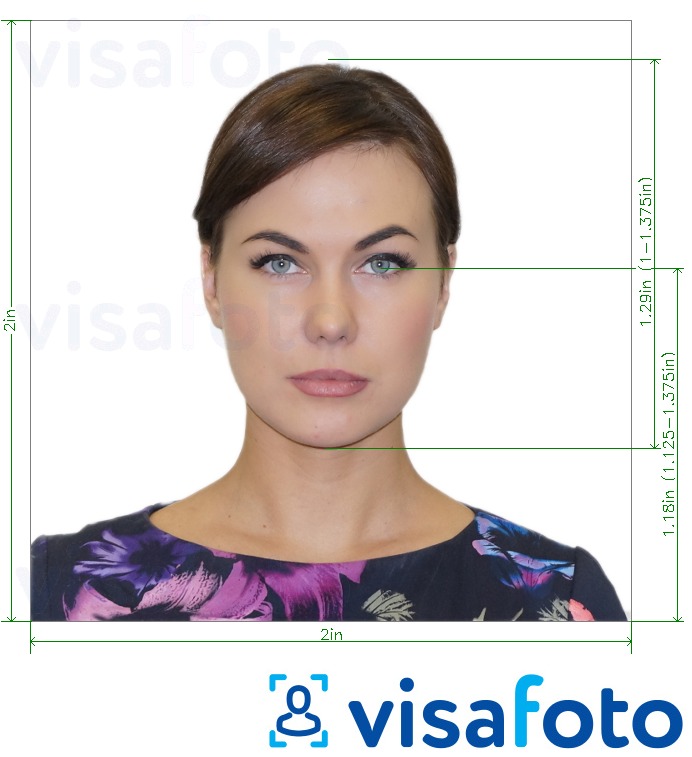 Visafoto will edit the background, size, and format of the photo. You will instantly get a compliant U.S. visa photo, which can be attached to your visa renewal application and subsequently printed.
Step 3: Fill out Form DS-160
It is available at Nonimmigrant Visa - Instructions Page.
The form should include information about your previous visa to the U.S. and trips you have taken. You can find details at this link.
Step 4: Make an appointment to apply for a U.S. visa without an interview
You can do this in your profile at CGI federal. Click on New Application/Appointment for Interview. Select the "Non-immigrant visa" option. Indicate the city where you plan to apply. Be sure to specify that you are reapplying without an interview.
If you are applying along with family members who also do not need an interview, indicate their name, relationship, and DS-160 form number.
Choose the method of document delivery (CGI federal will offer you suitable options depending on the city). Enter the visa fee payment number. Pick a free date and time to submit the documents at the point.
Step 5: Collect paper documents
The list of required documents for U.S. visa renewal is as follows:
A valid passport.
Any expired passports that have a US visa in them;
Two 2x2" (51x51 mm) printed photographs;
The printout of Form DS-160 confirmation page;
US visa fee receipt.
Step 6: Send the completed package
There are two ways to do it
1) Through the Post Office
In some countries, you can send a package of documents through the official post office.
Check how you can do this in a specific country in advance.
2) Via an accredited visa center
For this, you need to bring a prepared package of documents to the visa center in person.
Step 7: Wait for a visa issuance
If additional information is needed to review your case, you will be informed by email. If your presence is required, you will need to visit the U.S. diplomatic mission to which you submitted the documents.
If your application is approved, your passport and new visa will be delivered to VFS Global's U.S. visa processing center at the address you provided when you applied.
U.S. visa renewal rejected: Why?
The U.S. Embassy has the right to refuse an extension of a U.S. visa without explanation. In such cases, the applicant will get a letter requesting to make an appointment for an interview.
U.S. visa renewal denial can happen for a variety of reasons. Among the main ones are the following:
You violated U.S. laws on your previous visit;
You have previously exceeded a reasonable period of stay in the United States;
You submitted fraudulent documents in a current or previous visa application;
The information on the application form is false or inappropriate;
There are gross errors in the application form;
You submitted an incomplete package of documents;
You are suspected of intending to immigrate to the United States;
You have a recent criminal record or open criminal case;
Your relatives have a bad visa history or have been convicted of immigration intentions.