US visa for Bangladeshi citizens
As Bangladesh is not in the United States' Visa Waiver Program, most Bangladeshi need a visa to enter the US for any purpose. Below we will cover the basics of applying for an American visa in Bangladesh.
Contents:
US visa categories for Bangladeshi citizens
Before starting an application, you must choose a visa category matching your travel purpose. US visas are generally divided into two main types: nonimmigrant and immigrant ones.
Nonimmigrant visas
As the name suggests, nonimmigrant visas do not grant you the right to immigrate to the US. Examples of nonimmigrant visas are:
Visitor visa (B1/B2). It is suitable for touristic and business purposes;
Work visa;
Student visa;
Exchange visitor visa;
Transit/ship crew visa;
Religious worker visa;
Domestic employee visa;
Journalist and media visa;
Treaty trader and treaty investor visa.
All US visa applicants are treated as potential immigrants until proven otherwise. To successfully apply for a nonimmigrant visa, you must not only confirm your intent not to immigrate but also back it up with documental proof.
Immigrant visas
These visas allow their holders to immigrate to the US and stay there permanently. Here are examples of immigrant visas:
Immediate relative & family-sponsored visas;
Employment-based visas;
Diversity visa (lottery-based).
For these cases, you will have to prove your eligibility: for example, show documental proof of familial ties and have a concrete job offer in the US.
US tourist visa requirements for Bangladeshi citizens
Here are paperwork requirements you need to submit to apply for a tourist visa (B1/B2) from Bangladesh:
A Nonimmigrant Visa Electronic Application (DS-160) Form;
A passport valid for travel to the United States with a validity date at least six months beyond your intended period of stay in the United States;
Valid photograph fulfilling requirements;
A receipt showing payment of your US$160 non-refundable nonimmigrant visa application processing fee paid in local currency.
Furthermore, you must prove eligibility to the visitor visa and prove your intent not to immigrate by providing these documents:
Current proof of income, tax payments, property or business ownership, or assets;
Your travel itinerary and/or other explanation about your planned trip;
A letter from your employer detailing your position, salary, how long you have been employed, any authorized vacation, and the business purpose, if any, of your past US trip(s);
Criminal/court records pertaining to any arrest or conviction anywhere, even if you completed your sentence or were later pardoned.
US visa application process in Bangladesh
As the process for immigrant visas are more specific, we will focus on nonimmigrant visas on this article. Here are the steps:
Complete the DS-160 Form
The process starts with filling out your application form online on this website. Learn more about filling out this form here. Don't forget to keep your confirmation page.
Pay your visa fee
Login to the CGI Federal system, create a profile and schedule your appointment to get to the payment page. Print your CGI Cash Deposit slip to take to the selected EBL location or CGI EFT Deposit slip to pay the visa fee online through the EBL Skybanking application. Do not print multiple copies of the deposit slip. If you are applying for multiple visas for your family or group, only one payment is required.
You can pay your visa in Bangladesh by cash at any Eastern Bank Limited (EBL) branches or by Electronic Funds Transfer (EFT) Payment – for Eastern Bank Account holders.
Schedule interview appointment
Using CGI Federal, schedule your visa appointment at your local US Embassy.
In Bangladesh, the U.S. Embassy is located at Dhaka, Madani Avenue. The phone number is (880) (2) 5566-2000.
Attend the visa interview
Attend your appointment based on the date and location you chose. Have the required documents with you.
Collect your passport
If your visa is accepted, you may then collect your passport with your fresh visa from the collection point you previously chose.
Documents required for US visa from Bangladesh
To schedule and attend your appointment, here are the documents you will have to have on hand:
A passport valid for travel to the United States with a validity date at least six months beyond your intended period of stay in the United States;
Your visa application (MRV) fee payment receipt; Cash Deposit Receipt if paid in Cash at EBL branch, or the email confirmation sent by EBL bank for EFT payment;
Your DS-160 confirmation page;
If applicable, required documents based on visa class
U.S. visa fee for Bangladeshi
For most nonimmigrant visas, the visa fee is $160, payable by local currency with the exchange rate set by the Embassy. If your visa is petition based, the price will be $190.
US visa photo requirements
The photo you use for application must fulfill these requirements:
The picture must not be older than six months;
The photo's background must be plain white;
The US visa photo size is 2x2 inches (5x5 cm) in print and 600 - 1200 pixels in digital;
Face to photo ratio: your face should occupy about 70% of the picture.
Here's an example of a US visa photo: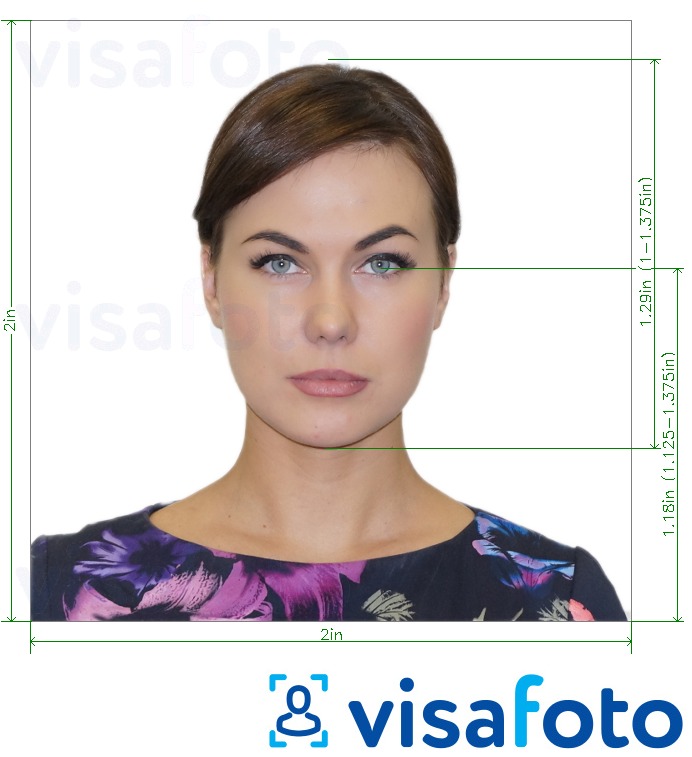 Get a US visa photo online!
US visa photos must follow the requirements mentioned above to be accepted. To avoid wasting time and resources, you may choose to get your photos handled by a professional tool that guarantees that your picture will fully satisfy the parameters up to the subtlest details and be accepted by the embassy or consulate.
Take an image with a smartphone or camera against any background, upload it here and instantly get a professional photo for your visa, passport or ID.
Source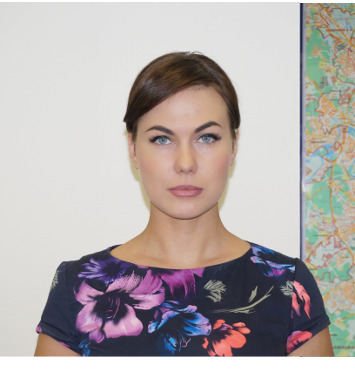 Result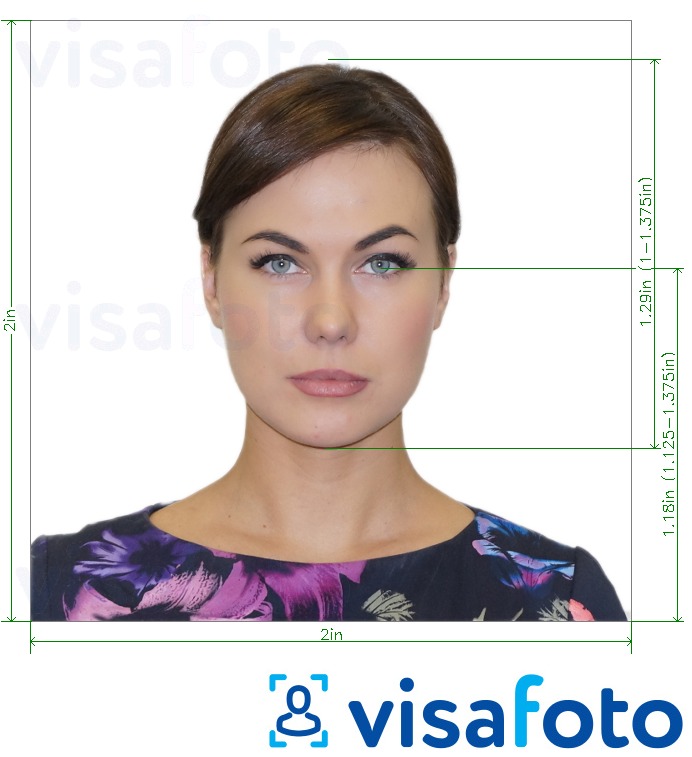 Visafoto has been processing US visa pictures since 2013, and it's so easy to use! Just upload a portrait (or even a selfie) of you taken in decent lighting, with proper dress code, and properly posed: look straight to the camera and keep a neutral expression. Visafoto will take care of the rest.
Take an image with a smartphone or camera against any background, upload it here and instantly get a professional photo for your visa, passport, or ID.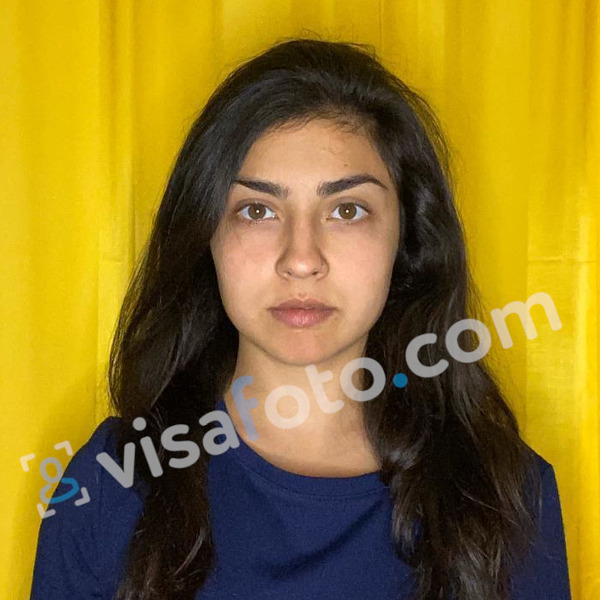 You will get two files from Visafoto: a digital photo for electronic applications and a template ready for printing.