Vietnam visa photo
Citizens of most countries need a visa to enter Vietnam.
Vietnam's government offers e-visa that allows foreigners to stay for 30 days in the country. E-visa is available for 81 countries including USA, Canada, New Zealand, Australia, UK, Brazil, China, Hong Kong, India, Russia, UAE and all European Union countries.
Table of contents
In addition to other documents, you must provide the Vietnam Embassy with two identical photographs that fit the Vietnam visa application photo requirements. Quality photographs are vital to the success of your Vietnam visa application.
Documents required for Vietnam visa application
Documents required for obtaining a tourist visa to Vietnam upon arrival are:
An approval letter. Read below on how to get it ;
Foreign passport valid more than 6 months from the date of departure from Vietnam;
Two photos compliant with Vietnam visa application photo requirements;
A medical insurance policy;
A return air ticket;
Hotel reservation.
The list of documents varies depending on the type of visa.
How to apply for a Vietnam visa online?
E-visa is a single entry visa which gives you 30 days in Vietnam. You can enter through 33 international checkpoints.
Related: Vietnam e-Visa Guide: Can You Get One and How to Apply?
In order to apply for a visa, you must fill out an online application form, where you should indicate your name, passport number, travel dates, and preferred payment method. There are about 25 questions in the form. Then pay the visa fee online and wait. Your visa will be processed in 3 working days.
You will need to upload 2 files:
A 4x6 cm photo;
A passport data page.
Check your visa status at E-visa search - National portal on Immigration.
An approval letter will be sent to your email. You need to print it on a color printer.
The visa fee is 25$. The payment is non-refundable even if your visa is rejected.
Vietnam visa photo requirements
Official photo requirements for a Vietnam visa application are:
Vietnam visa application photo size must be 4x6 cm.
The distance from the top of the photo to the crown of the head should be 6 mm.
The distance from the chin to the crown should be approximately 3.5 cm or 70-80% of the area.
The photo must be in color.
The photo must have a white background.
The photo must have been taken within six months before submission of the documents.
The photographs must be clear and without glare or shadows.
The candidate must have a neutral facial expression and look directly into the camera.
A slight smile is acceptable. The teeth must be covered.
The neck and shoulders should be visible in the frame. The ears should be open.
Hats must be removed, except for those worn for religious reasons, and if they do not cover the face.
It is allowed to take pictures with glasses, provided that the lenses are not tinted. The frame should not obscure the expression of the eyes.
Here is a sample: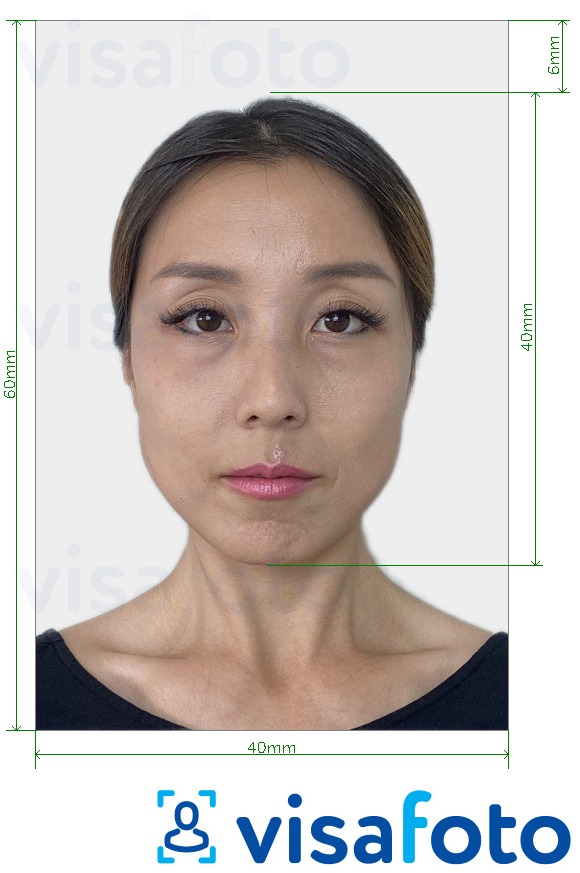 Get a Vietnam visa photo online!
What is the most reliable way to take a photo for a Vietnam visa application? As the photo size for a Vietnam visa application is specific and different from most passport-sized photos, it is best to entrust this task to dedicated online tools. With Visafoto you can take a picture for a visa to Vietnam from a selfie online right now!
Take an image with a smartphone or camera against any background, upload it here and instantly get a professional photo for your visa, passport or ID.
Source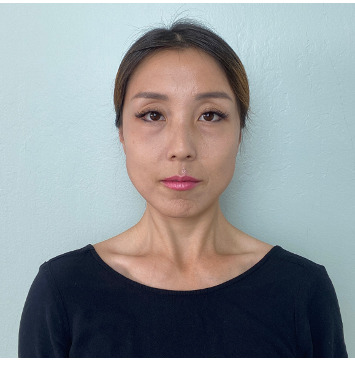 Result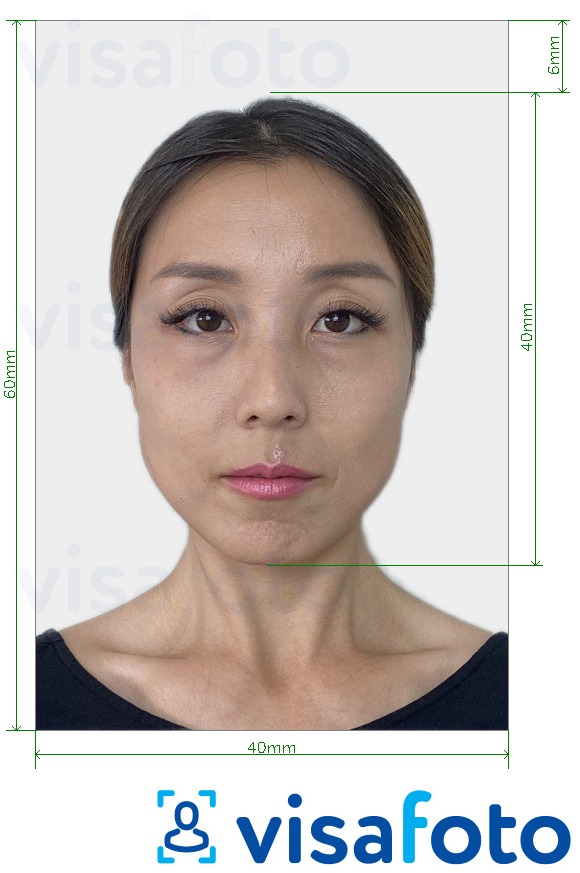 Use our Vietnam visa photo editing tool for the quickest results possible. Simply upload a full-face shot taken under regular illumination. Like this one: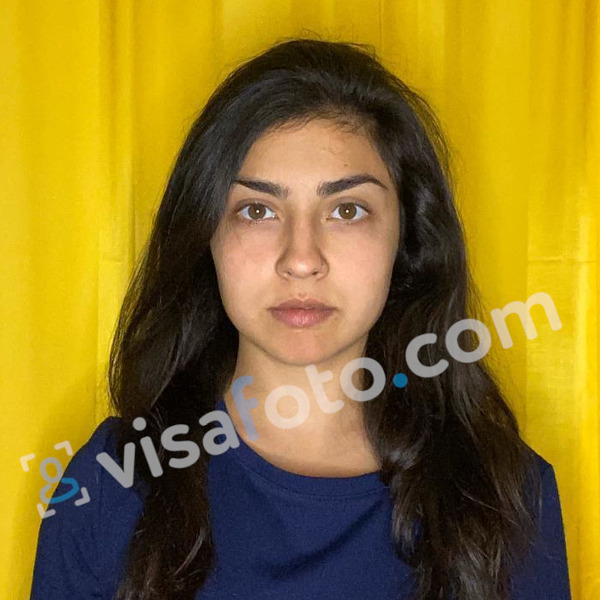 Visafoto will immediately resize and format it as required, displace the background with plain white and increase the overall image quality. The resulting image will match 100% of the photo requirements for a Vietnam visa application.
You will have two types of photos. A digital one is suitable for electronic applications and the other one is suitable for printing. Here they are:
Vietnam visa photo: matte or glossy?
According to Vietnam visa application photo requirements, photos for a Vietnam visa must be printed on good quality matte photo paper only.