Walgreens Passport Photo
If you need to take a U.S. passport photo, Walgreens photo centers are a common choice. There are more than 7,750 Walgreens stores in the U.S. located all over the country and offering 'one hour or less' passport photo services.
Walgreens passport photo price
The cost of passport-sized photos in Walgreens is $16.99 (as of 2023). You will get two 2x2" printed passport photos without a digital version for this money.
This fee is lower than in specialized photo studios (where a similar service costs about $20-25). Walgreens' main competitors offer about the same rates:
CVS Pharmacy passport photo price: $16.99;
FedEx passport photo price: $14.95;
USPS passport photo price: $15.
The cheapest offline alternative of Walgreens photo services used to be Coscto: they offered one printed passport photo for $4.99 only (that is, $9.98 for a pair). The price was available for all holders of Costco membership. But in February, 2021 Costco closed all its offline photo centers.
However, it is possible to save more than 50% of the cost of passport photos at Walgreens and get a digital version much faster. Online services can help you with this.
How to get cheap passport photos quickly?
With the advent of modern camera phones, the need for professional photo services has significantly decreased. You can take a high-quality portrait from the comfort of your home and then just print it at Walgreens printing services or simply use a digital version if you apply online. This approach will save you both time and money.
The advantage of this method is not only the price, but also the quality of the result. Walgreens and its alternatives provide quick services. You won't be photographed many times in a row if you don't like yourself in the pictures. But you should approach this issue responsibly: after all, the photo will accompany you for the entire validity period of your passport.
To get a passport photo on your own, all you need is to take a photo at home (see our guidelines) and then upload it to Visafoto.com. The service will process the photo so that it fully matches U.S. passport photo requirements. It will adjust such important parameters as:
Image size and format;
Background;
Head size and eyes position;
Quality.
Take an image with a smartphone or camera against any background, upload it here and instantly get a professional photo for your visa, passport or ID.
Source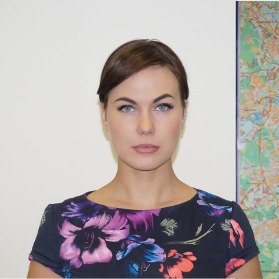 Result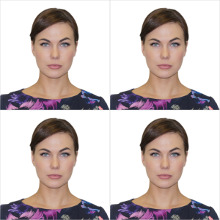 Online passport photos examples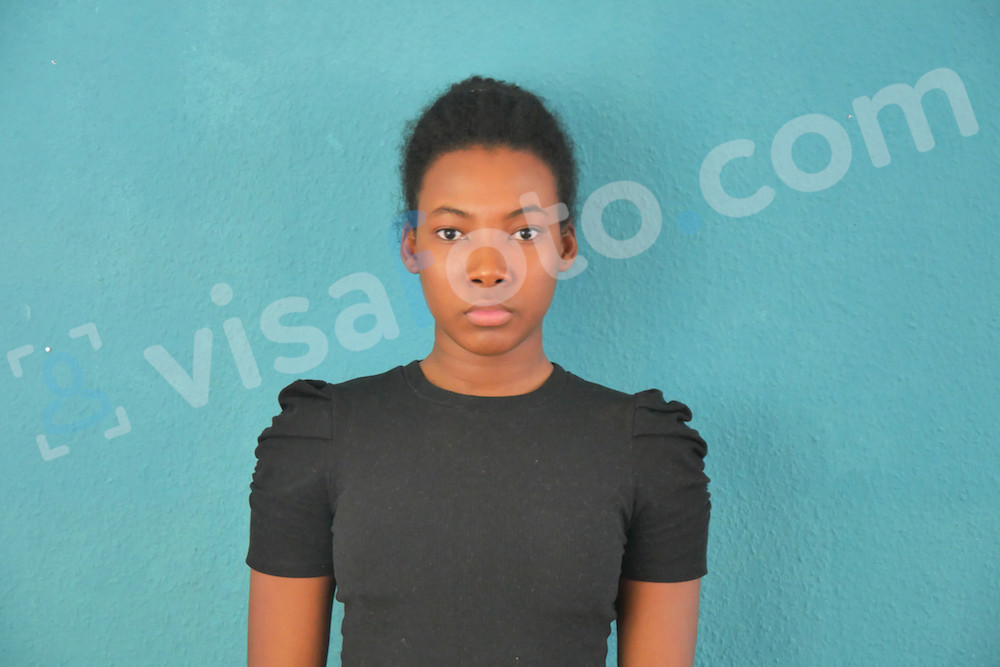 Source
Result
Result of image verification at US Department of State
Unlike offline photo centers, Visafoto offers a money back guarantee and 24-hour support. You can fix or replace the photo free of charge if you are not satisfied with the result.
Passport photo services at Visafoto cost $7 only. The digital photo can be used as many times as you need.
How to print a digital passport photo at Walgreens for $0.38 only?
Walgreens offers a wide range of printing services all over the U.S. Here's how you can print a digital passport photo without extra costs:
Go to Walgreens photo services website first;
Choose a 4x6 print;
Upload the printable passport photo image that you received from Visafoto.com (with 4 individual pictures on it);
Pay $0.38 for the order and choose the nearest Walgreens store to pick up the print. Photo will be printed on high-quality glossy paper matching the official requirements.
Ordering 4x6 print at Walgreens
For the U.S. passport application, two printed photos are required. The rest of photos can be used for any other type of applications or documents.
This way you can get a U.S. passport photo for $7 + $0.38 only (Visafoto fee + Walgreens printing service fee). The digital photo will serve you in the future as you can print it again if needed.
Do I need to sign my passport photo?
No. Neither you nor the Walgreens staff have to sign anything. U.S. passport photo rules do not require any additional data written on the photo.
Do I need to make an appointment before taking a picture at Walgreens?
No, you don't have to do that. But if you are not sure if a particular pharmacy store has a photo counter, it is advisable to call there in advance.
Comparison between Walgreens and Visafoto.com services
Visafoto.com
Walgreens
Is there a need to go out?
No *
Yes
Who takes the photo?
You, using your smartphone or camera
Personnel at Walgreens
How much time is needed?
About 5 mins (you take a selfie and load it to Visafoto.com). Plus 5 mins if you need print outs (you need to order them online separately).
About 5-20 mins **
Do you get a digital photo?
Yes
No
Do you get a print out?

No

You will get an image file that you can print out, so if you need prints you could use Walgreens printing services ($0.38 for a 4x6" print with 4 passport photos on it)

Yes
Cost
$7 if you need only digital photos. Add $0.38 if you need print outs
$16.99
Can you get passport photos or visa photos for another country?
Yes, Visafoto does passport photos for all countries
No
Money-back guarantee
Yes
No
24x7 support
Yes
No
* No (if you need only digital photo for online application), No (if you can get print outs by mail), Yes (if you need print outs urgently)
** If you are already inside Walgreens, time for trip is not taken into account
Get the U.S. passport photo online now!
Last update: February 2023