Costco passport photo
Costco Wholesale Corporation is known not only for a wide selection of goods but also for cheap and convenient photo services. They used to be one of the most popular places to take passport photos in the U.S.: it offered the cheapest passport photos available offline, only charging $4.99 per single photo (though a Costco membership was required).
But in the beginning of 2021 Costco announced its plans to close the photo centers at all of its warehouses. Such services as passport photos, ink refills, photo restoration and YesVideo home movie transfer will no longer be available.
"Since the introduction of camera phones and social media, the need for printing photos has steeply declined, even though the number of pictures taken continues to grow," a spokesman of the corporation said. "After careful consideration, we have determined the continued decline of prints no longer requires on-site photo printing."
But Costco printing services will still remain. That means that you still can get a digital passport photo online and print it separately, saving both time and money.
Costco passport photo alternatives?
Offline alternatives
Walgreens. The price of 2 passport-sized photos is $14.99.
CVS Pharmacy®. The price of 2 passport-sized photos is the same as in Walgreens: $14.99.
Rite Aid. One of the cheapest offline places to get passport photos: the price of two prints is $8.99 only.
FedEx. The price of two US passport photos is $14.95.
USPS. Two US passport photo cards will cost you $15.
Photography studios. They usually offer better service and more prints, but prices range between $15-$30.
Online passport photo tool
Visafoto.com. Costco representatives are right: camera phones can handle most tasks. You can take a high-quality picture with your smartphone. But how can you convert a self-made portrait to a compliant passport-size photo? That's when Visafoto.com comes to help.
Take an image with a smartphone or camera against any background, upload it here and instantly get a professional photo for your visa, passport or ID.
Source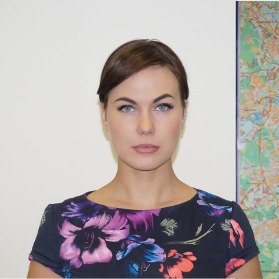 Result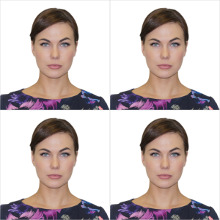 Follow these simple steps to get your U.S. passport photo (or any other) in a few seconds:
Take a picture in full-face against any background following our guidelines. It may look like this:

Upload your photo to Visafoto.com. The service will automatically convert the photo so that it matches all the official requirements.
After paying a fee of $7 you can download two versions of a passport picture: a digital one for online submission and the second one for printing on a 4x6" paper with 4 individual photos on it.
Result (watermarks will be removed after paying a fee):

It will be a valid US photo, and will fully match all official requirements.
How to print my passport photo at Costco or any other printing service?
Although Coscto has stopped its offline photo services, printing services are still available. That means that you can print your passport photo for as low as 17¢. Just order a 4x6 print at Costco Photo Center website, load your image file and choose the nearest location to pick up the result. The Costco membership is required to make an order.
This way you get four printed passport photos for only (Visafoto fee of $7 + Coscto printing fee). You will be able to keep your digital photos, which you can print and use for as long as you need - without any extra costs.
If you don't have Costco membership, you can take the same steps with Walgreens. The cost of one 4x6 print there is 35¢, and no membership is required.
Not only US passport, but photo for any document worldwide!
Costco used to specialize only in US passport photos. But with Visafoto you can get and print photos not only for the U.S. passport only but for any other document you need.
Convert your selfie into: