Indian Baby Passport Application Process: what you need to know
Besides being a form of identification and a basis to travel overseas, the passport is proof of nationality and citizenship. In India, children are eligible for passports the same as adults are. Learn how to apply for an Indian baby's passport below.
Table of contents
Indian newborn passport application process
Thanks to the current degree of digitalization, you can start your baby passport application process online:
Apply on the Passport Seva website. Choose your town/city or choose one closest to you if yours is unavailable;
Complete the application with your child's data and follow the instructions;
Appoint a guardian for in-person application;
Visit and complete the application at the office.
How to apply for an Indian passport for a baby born overseas?
If your child were born abroad (not in India), you would first have to register them as an Indian citizen and then apply for an Indian passport.
You would need to apply here with the following documents:
A copy of the child's birth certificate;
Copies of both parent's passports;
A copy of the certificate of Indian citizenship, if acquired by registration/naturalization;
A copy of the parent's marriage certificate;
Declaration letter that the child does not hold a passport of any other country.
After that, you can apply for the child's passport as per the usual process, just at your local Indian embassy or consulate.
Documents required for an Indian passport for a newborn baby
The documents needed for a baby's application are required to confirm their identity and citizenship:
Proof of date of birth (birth certificate);
Proof of address (parents' passport copy);
Application receipt;
Relevant annexure form;
Passport application photo.
Indian baby passport photo requirements
Make sure your photo fulfills the following:
The photo size must be 45mm x 35mm;
The face of the child face takes up 80-85% of the photograph;
The photograph must be in color;
The background must be white, plain, with no objects or shadow;
The child must be looking directly at the camera;
The picture must have appropriate brightness and contrast, show skin tones naturally;
The applicants' eyes must be fully visible;
Must show full face in front-view;
Photo should present full head from top of hair to bottom of chin, even when wearing religious headwear;
The head must be centered.
Additional instructions include:
If your child cannot sit up straight, they may be photographed lying down on a plain, white surface;
No one else should appear in the photo, not even hands of anyone supporting the child;
The child shouldn't have soothers or pacifiers as they can obscure facial features.
Detailed child passport photo requirements are described in this article.
Here is an example an Indian baby passport:
Need an application photo for your baby done quickly? You can opt to use Visafoto. Just pick a full-face portrait of your baby with any background. Upload it to Visafoto, and our passport photo editor will instantly convert it into a compliant picture for a passport application. The service will set the correct size, background, and format, perform a slight color correction and prepare the image for printing. That's especially handy when it comes to newborn passport photos, as you don't need your kid to pose for a long time.
Take an image with a smartphone or camera against any background, upload it here and instantly get a professional photo for your visa, passport or ID.
Source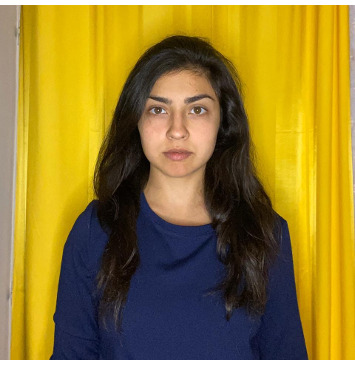 Result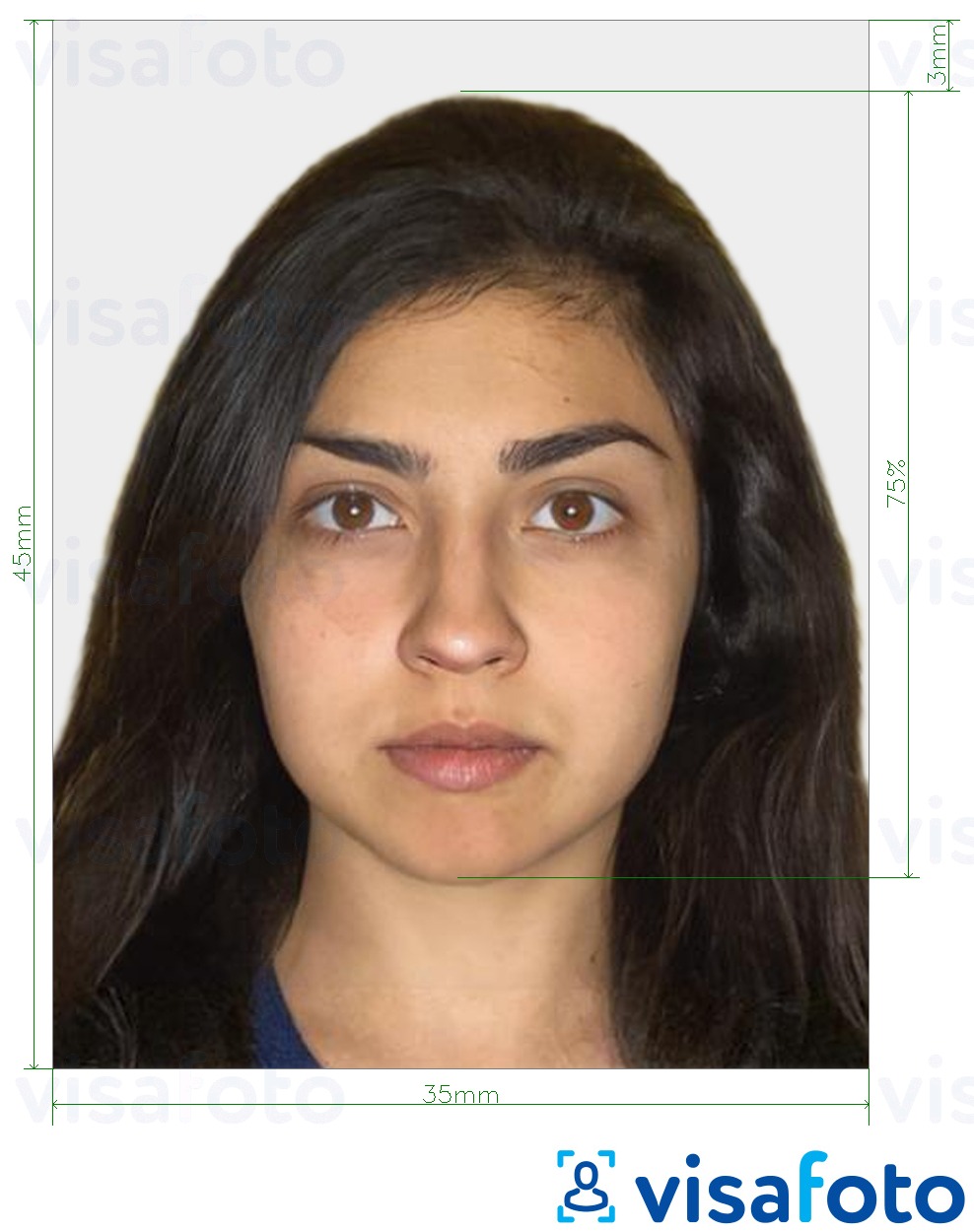 Take an image with a smartphone or camera against any background, upload it here, and instantly get a professional photo for your visa, passport, or ID.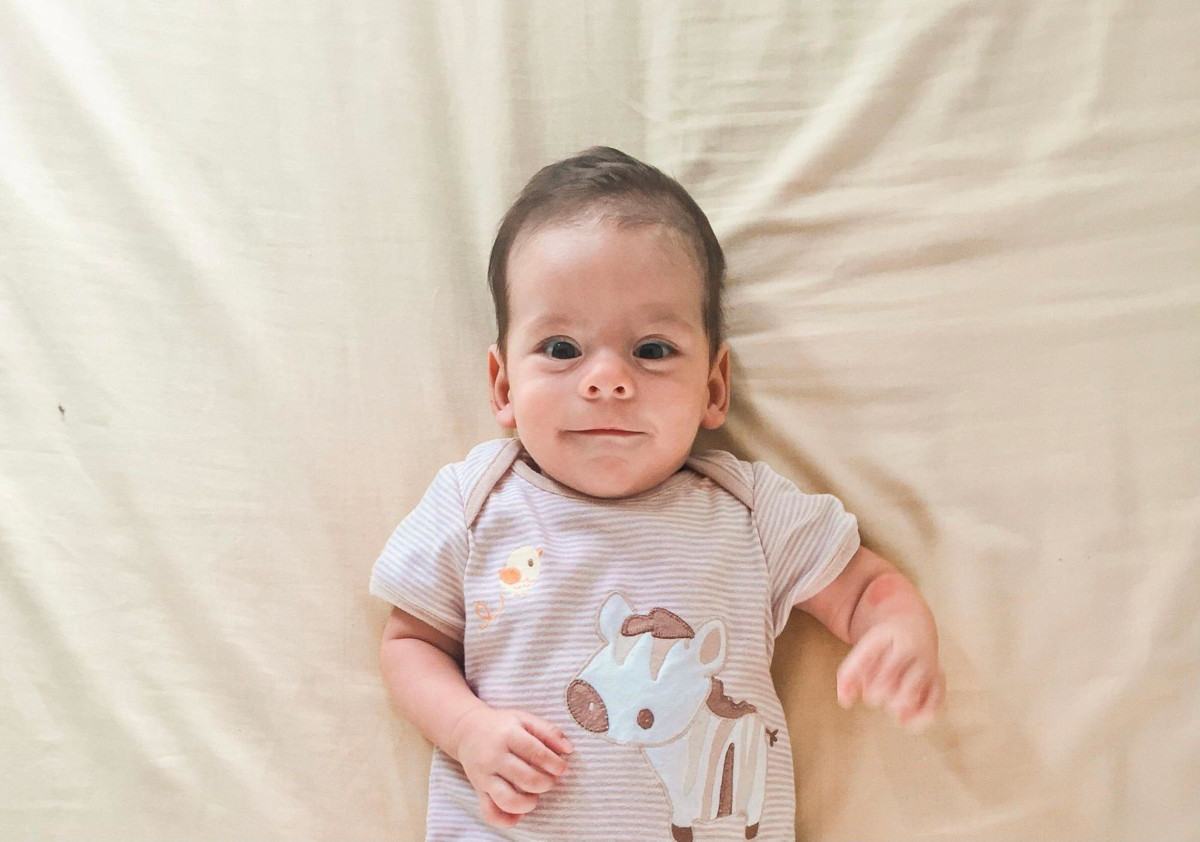 You will get two files from Visafoto: a digital photo for electronic applications and a template ready for printing.
Indian child passport renewal
The renewal process is also be started online and finished in person at the office. For that, you will need the following list of documents, which is shorter than the first time application:
Old passport and its copy (first two and last two pages), including ECR/Non-ECR page (previously ECNR) and the page of observation (if any), made by Passport Issuing Authority and validity extension page, if any;
Relevant annexure form (Annexure D form).
Indian baby passport cost
The application fee for an Indian minor passport is INR1,000/-, while the additional Tatkaal fee is INR2,000/-.