India baby passport photo
Indian citizens of all ages must have passports to travel abroad - including infants. The child's passport in India is valid for 5 years or until the age of 18. Minors between the ages of 15 and 18 can apply for either a passport valid for 10 years or a passport that is valid until they reach the age of 18.
Along with the application, you must submit two recent passport photos of your baby that fit the usual ID photo requirements, whereas a passport photo for a child must meet the extra baby passport photo requirements in India.
Table of contents
In the article below, you will learn about the necessary India passport photo requirements for babies and the best ways to make a child's passport photo in India.
India baby Seva passport photo requirements
Are you applying for a passport through Passport Seva? Adults have their photographs taken at the
Passport Seva Kendra (PSK);
Post Office Passport Seva Kendra (POPSK);
Passport Office (PO);
Regional Passport Office (RPO).
But for a baby or a toddler under 4 years old, you need to bring photos to the passport offices.
A baby passport photo in India must meet the identical requirements as a standard passport photo:
The photo must have been taken within the last six months;
The size of the photo should be 35x45 mm (3.5x4.5 cm);
The head height should be about 34 mm;
The distance from the top of the photo to the top of the hair should be 3-5mm;
The background should be plain white;
The photo must be in color;
The photograph must be taken with a neutral facial expression;
The eyes should be open and well visible. India passport photo requirements for a newborn under one year allow photographs with closed eyes. Such infants are allowed to not be exactly centered in the photo;
The mouth must be closed;
Glasses are allowed if the eyes are visible and there is no glare;
There should be no objects or other people in the picture;
The picture should only show your child's head and shoulders;
The photo should not have the hands of the parents or the child;
Please do not sign your photo.
Here is a photo example:
Photo requirements for an Indian OCI passport
Are you going to apply for an OCI (Overseas Citizenship of India) passport for your baby? An OCI passport photo differs from an originary passport photo.
Here are requirements:
The size of the photo should be 2x2 inch (51x51 mm, 5.1x5.1 cm);
The head height is about 1.3 inch.
Other photo requirements (like facial expression, white background etc) are the same.
India Birth Certificate photo requirements
If your child was born abroad, to apply for a Birth Certificate you will need a 35x35 mm photo with a light grey background.
Where can I take the India baby passport photo near me?
Numerous photo centers in India provide passport photo services. The average price for two printed photographs is 300 rupees. It does not include a digital version of the image. Be aware that taking an India passport photo for a newborn or toddler can be demanding as it is not easy to persuade a kid to remain calm in the proximity of strangers. This is the main reason why most parents choose to take their child's passport photo at home, saving time and money.
India baby passport photo guidelines
Taking an India passport photo for a child at home is a manageable task. Just follow this quick guide:
Lay your baby on the floor on a plain light-colored blanket or sheet;
Put the camera at a distance of 1.5 meters from the child;
Make sure your baby's head is in the center;
The requirement for the mouth to be closed and the eyes facing the camera does not apply to children under one-year-old.
Make sure that there is uniform lighting on the face and there are no shadows.
Grab some photos and take the best one.
Get an India baby passport photo online!
How do I take my child passport photo in India myself so that it matches all the legal requirements? Visafoto comes to help!
Take an image with a smartphone or camera against any background, upload it here and instantly get a professional photo for your visa, passport or ID.
Source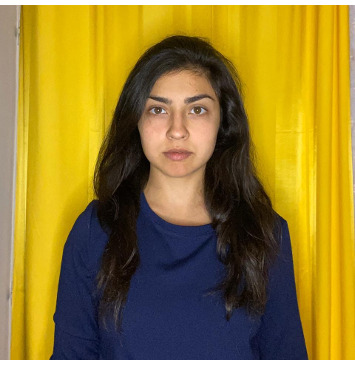 Result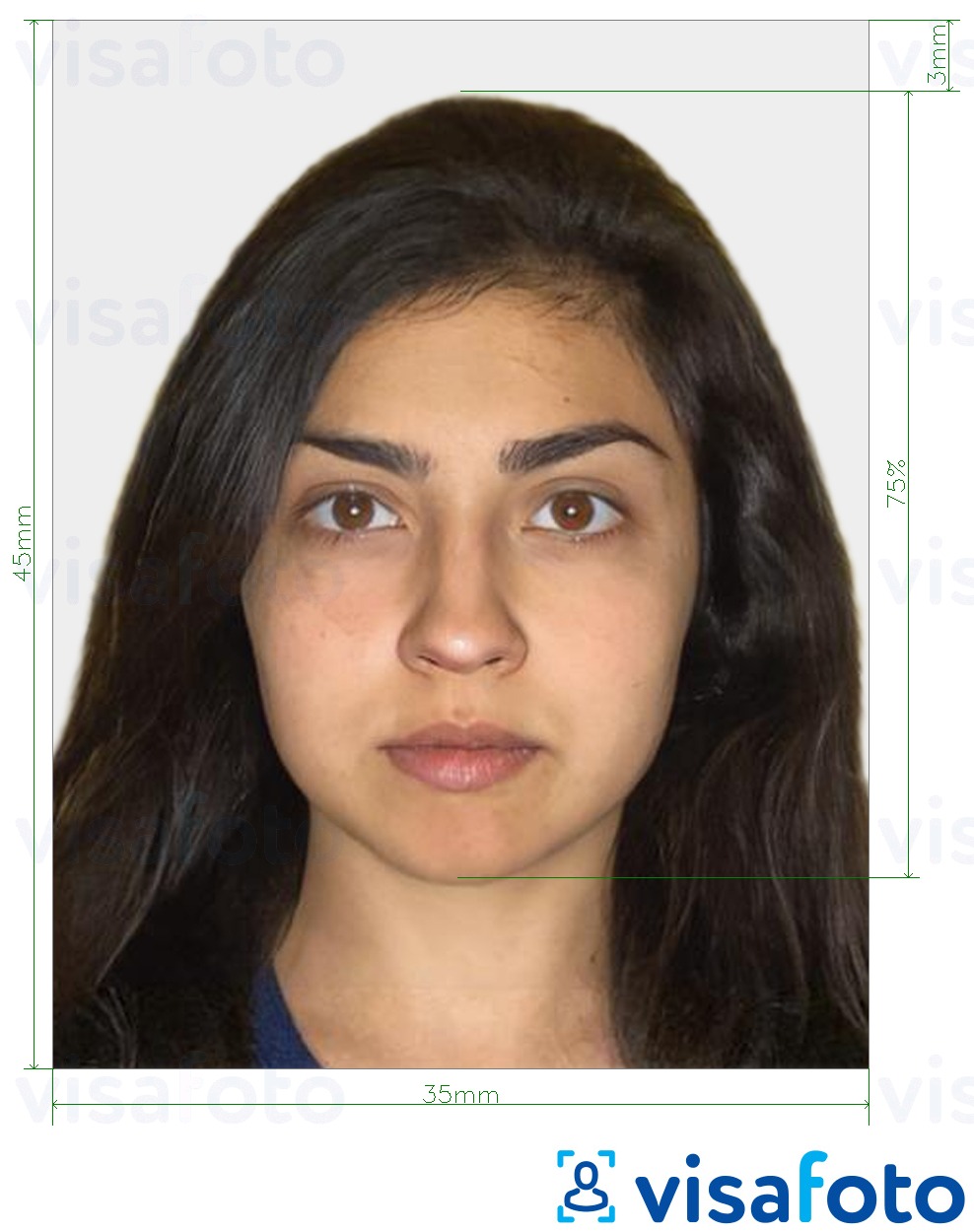 Take a picture with your smartphone or camera against any background. Like this one: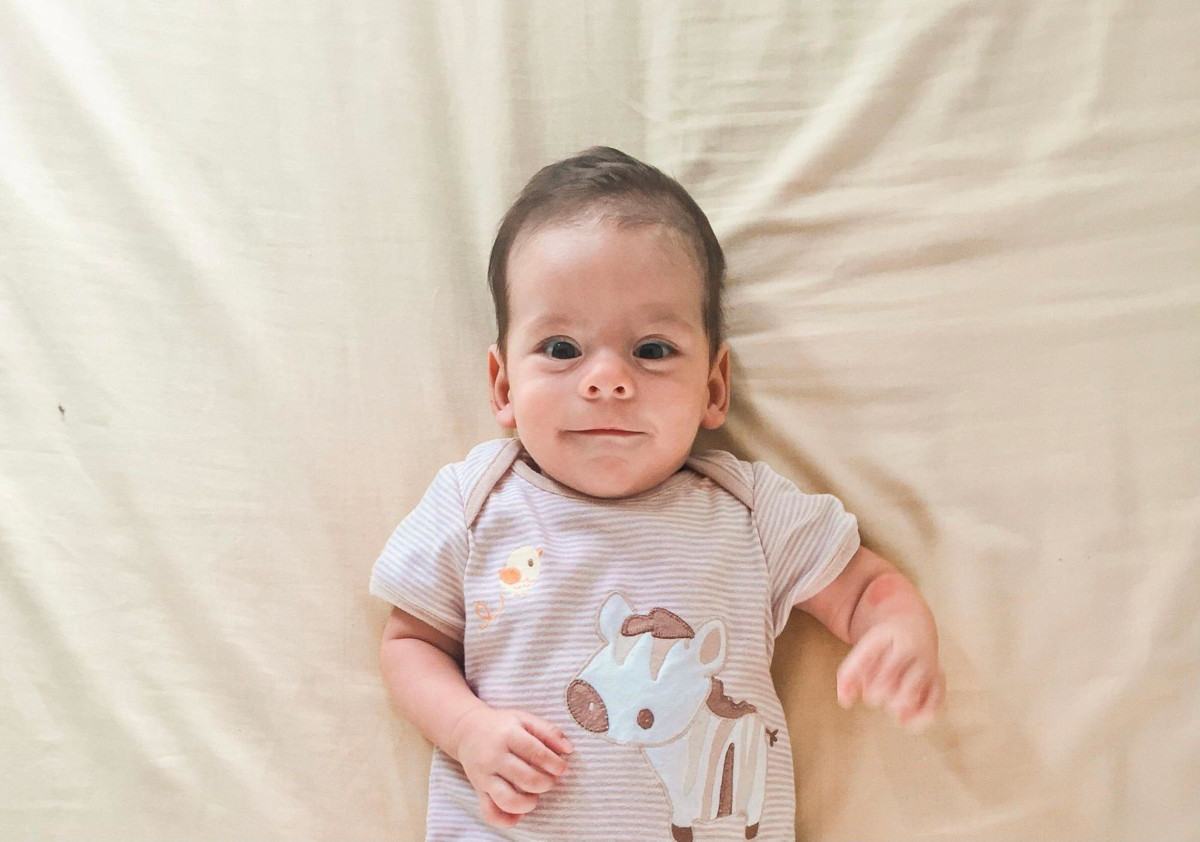 Just upload the photo you took from the previous tutorial. Visafoto immediately resizes and formats it as required, substitutes the background, and increases the overall image quality. An India passport photo for a baby taken at Visafoto will look as though it was taken in a professional photo studio, actually, it will take much less effort and cost.
Visafoto offers customers two image options:
A digital baby passport photo in India suitable for online applications;
A template for printing.
Here they are:
The above rules are applicable for an India passport photo for a newborn, an India passport photo for a baby and passport photos for adults in India.