Pakistan visa photo
To begin with, there is good news for applicants for the Pakistan visa. All documents for a visa to Pakistan are submitted only in electronic format from the beginning of 2021.
Also, you must attach a photo to the application form.
Table of contents
Photos that do not meet the Pakistani visa photo requirements will be rejected. Thus, high-quality photographs are mandatory for the success of your Pakistan visa application.
How to apply for a Pakistani visa online?
The easiest and fastest way to apply for a Pakistan visa is to do it electronically.
The online application process consists of the following steps:
Create a new account at the Pakistan Online Visa System;
Login to Pakistan Online Visa System;
Fill out your application;
Attach the required documents that are listed below;
Pay service fee online;
Submit your application.
Documents required for online Pakistani visa application
To apply for a Pakistan tourist visa online you have to submit the following documents:
A scan of the passport page with personal data (bio data page);
Applicant's digital photograph by photo requirements for Pakistani visa;
Hotel booking details.
Documents required for Pakistani visa application (in paper)
The following documents are required for a paper application for a tourist visa to Pakistan:
passport;
a copy of the first passport page with the applicant's data and pages with visa;
a copy of all completed pages of the internal passport;
3 color photographs 3.5x4.5 cm by Pakistani visa picture requirements;
a questionnaire completed in English and signed personally by the applicant;
an invitation from a travel company officially registered in Pakistan;
hotel reservation.
Pakistani visa photo requirements
Pakistani visa application photo requirements are:
The size of the photo the for Pakistan visa application is 35x45 mm;
The face should cover 70-80% of the photo;
The photo should be in color;
The picture should have a white background;
The photo must have been taken no earlier than 6 months;
The photo should show that you are looking directly into the camera;
The photo should have adequate brightness and contrast;
Your eyes should be open and well visible;
The photo should show your eyes clearly without glasses;
Hats are allowed, but facial features from the bottom of the chin to the top of the forehead and both edges of the face must be marked.
The maximum size for digital photos is 350 KB.
Here is an example of a Pakistan visa photo, suitable for online submission.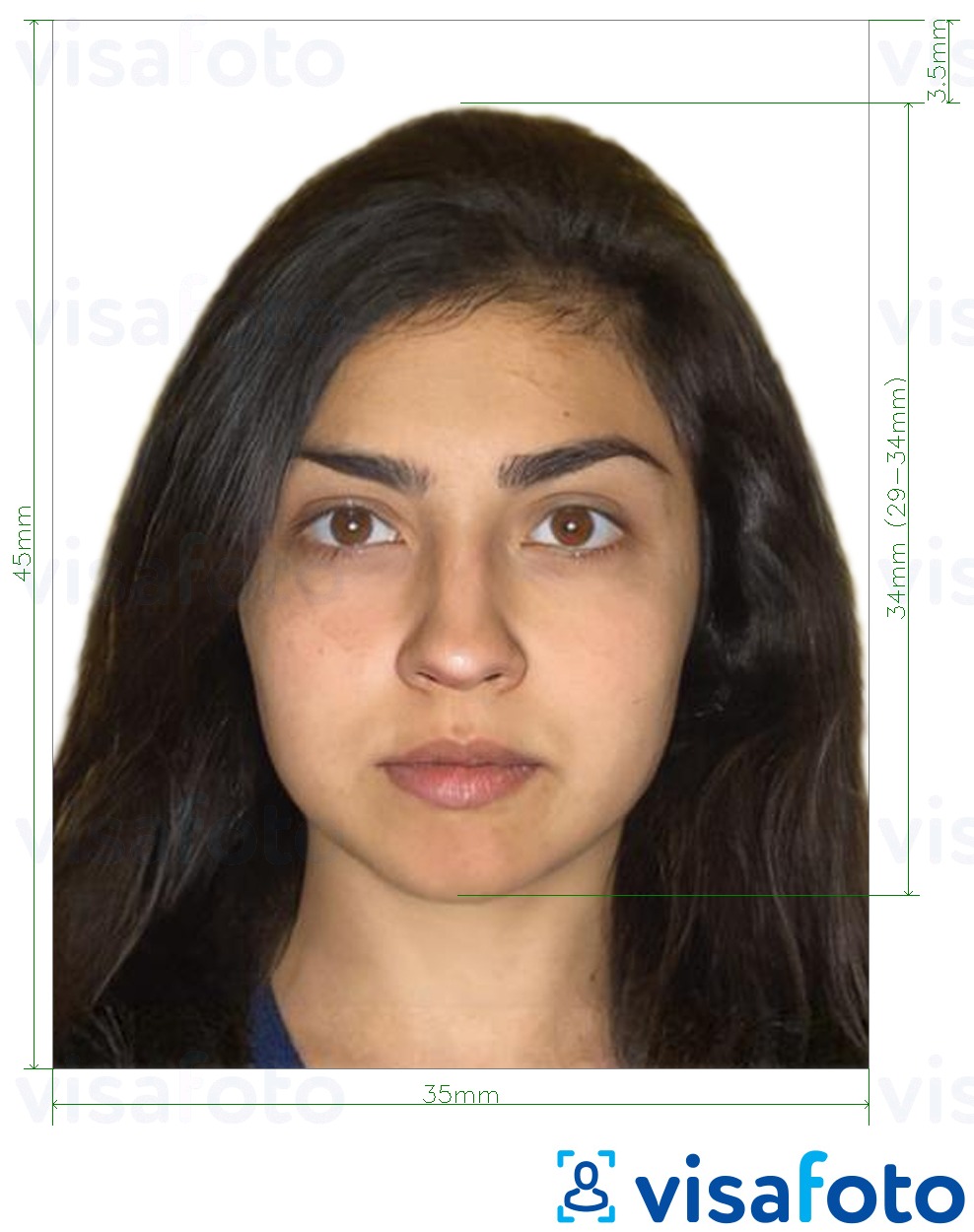 Pakistan visa photo tool
What's the most reliable way to take a photo for a Pakistani visa application? Given that the Pakistan visa application photo size is surely special, it is best to commit this job to appropriate online tools. With Visafoto, you can take a photo for a Pakistan visa from any place in the world!
Take an image with a smartphone or camera against any background, upload it here and instantly get a professional photo for your visa, passport or ID.
Source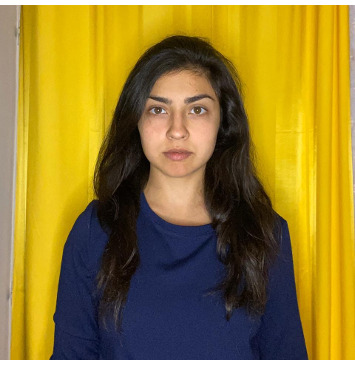 Result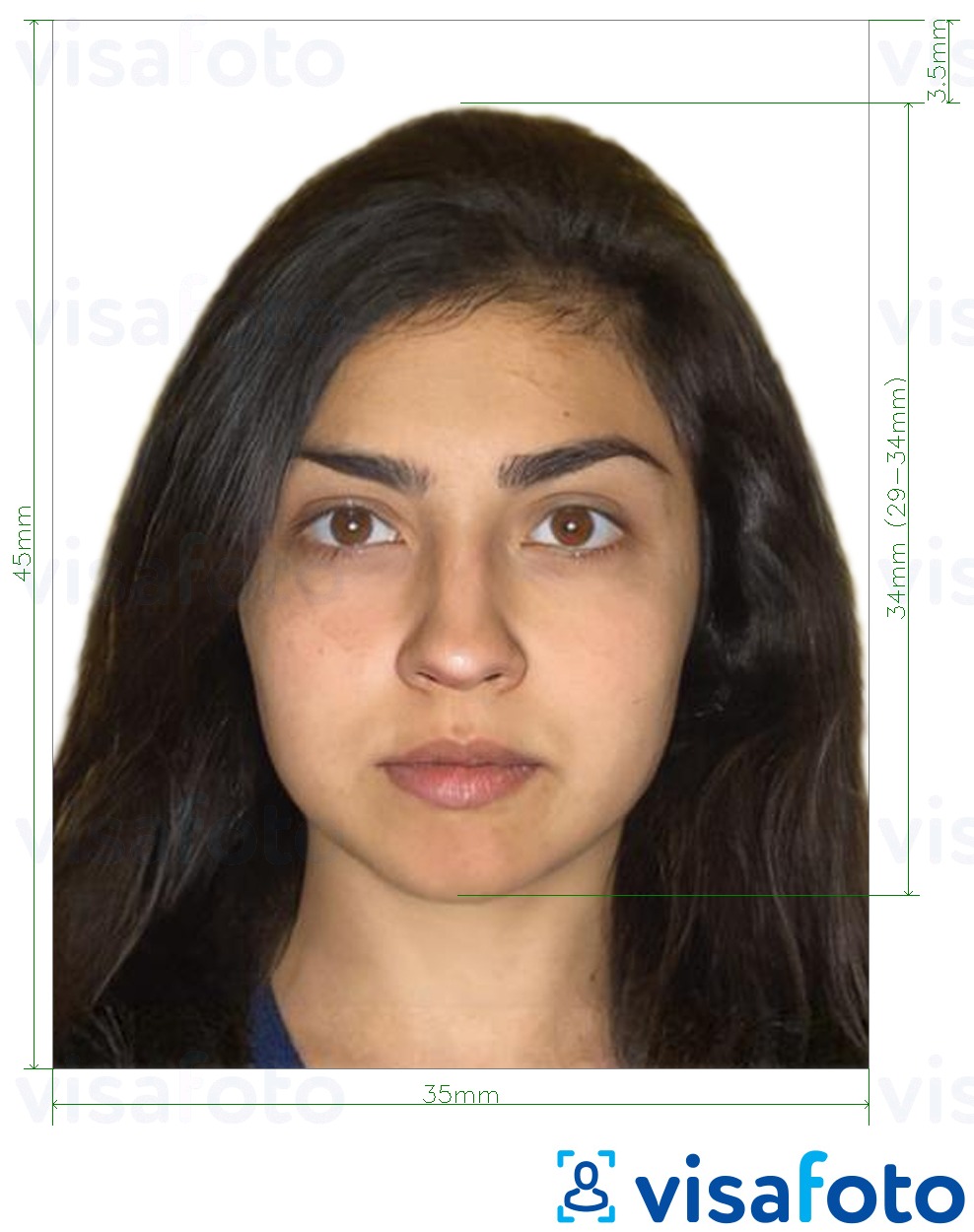 Use our Pakistani visa photo tool to see the quickest results. Simply upload a full-face shot taken in natural illumination. Visafoto will instantly resize and format it as needed, change the background to plain white, and increase the overall image quality. The resulting image will match 100% Pakistani visa application photo requirements.
First, take a photo of yours under daylight like this one: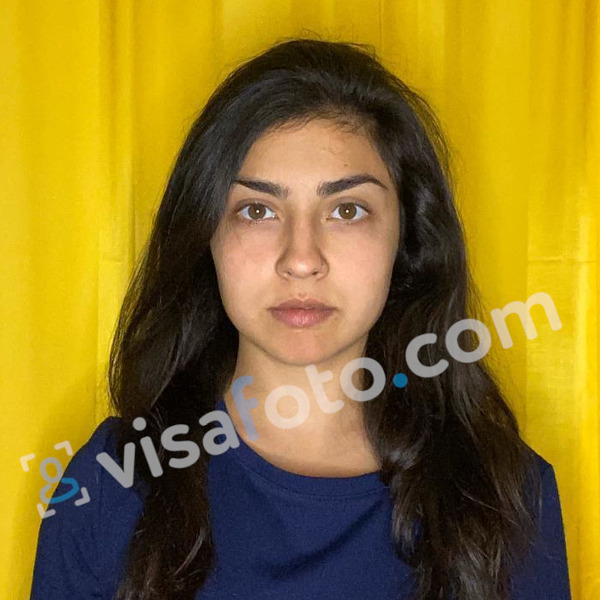 You will get two files. The digital one is suitable for online applications, and the other is for printing.
How can I check my Pakistan visa photo?
Do you still have doubts if your photo meets the requirements? Check it! Pakistan governments offers an official online tool to verify your photo.
Please contact our support in case of any questions.
Links