Pakistan Passport Photo Online
All the essential Pakistani documents — such as passport, ID cards, visa, and driving licence — require a passport-size photo for application.
Learn what requirements the Pakistani ID photos should meet, how to take them, how to submit them online or how to print them out.
Table of contents
Pakistan passport photo requirements
Pakistani passport photo rules require a picture size of 35 mm in width and 45 mm in height. For a successful online application, the image resolution should be 600 DPI, and the file size should be under 350 KB.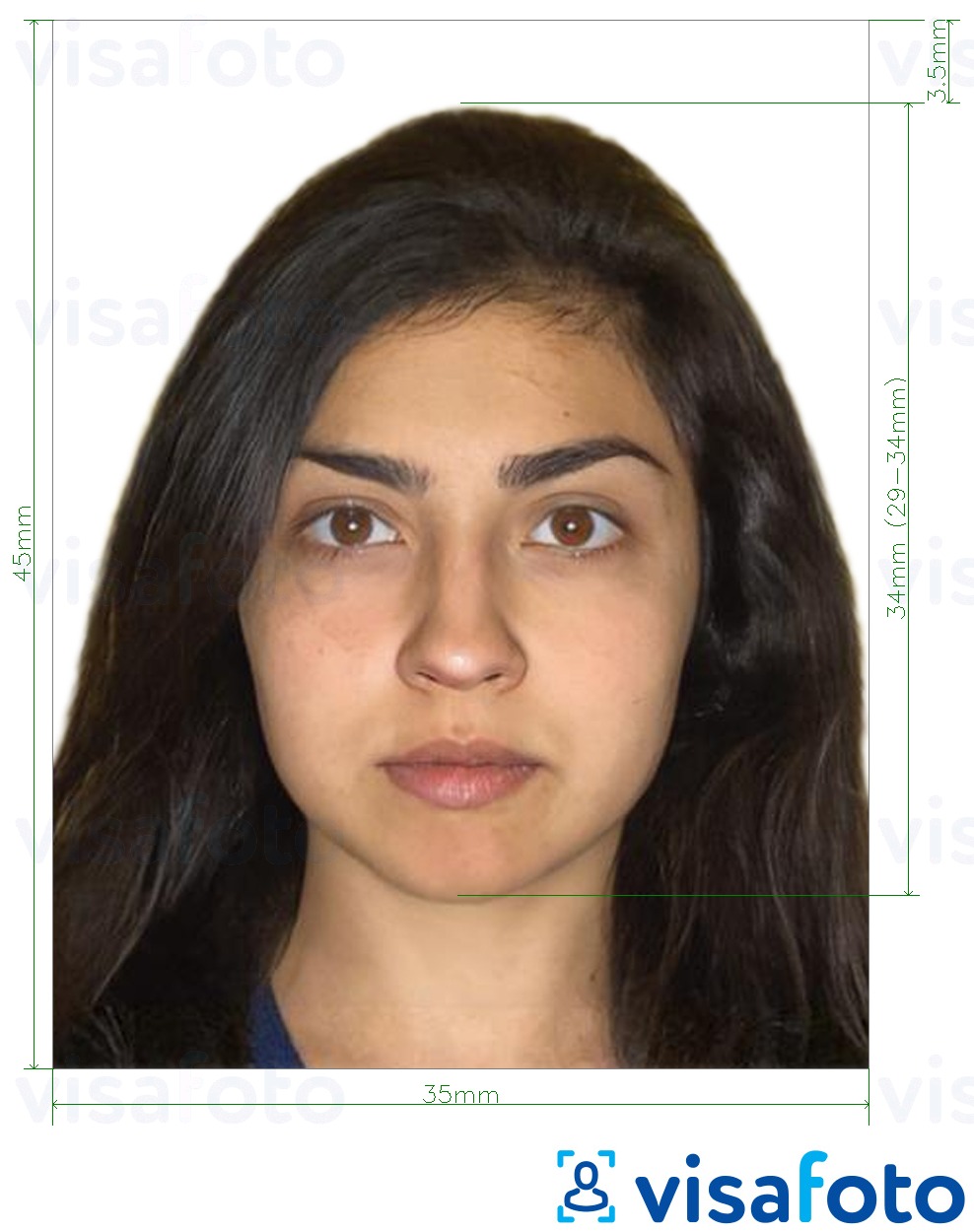 Also, Pakistani passport photo specifications regulate the position of the head in the picture. The height of the head should be 34 mm. The distance between the top of the image and the top of the hair should be 3.5 mm.
The background color should be white.
If you wear glasses, avoid shadowing your face. Headgear is allowed for religious purposes only. The picture must have been taken within six months.
Learn more at Pakistan passport photo requirements page.
Get your Pakistan passport or ID photo at home
If you need to quickly get a picture for a passport, CNIC, NICOP, NADRA, or visa, special online tools offer an easy and fast way to get your biometric photo online. Thus, Visafoto gives you a convenient method to create photographs suitable for any Pakistani document application. Take a picture with your smartphone and upload it to Visafoto:
Take an image with a smartphone or camera against any background, upload it here and instantly get a professional photo for your visa, passport or ID.
Source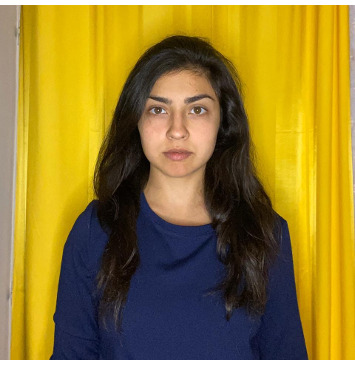 Result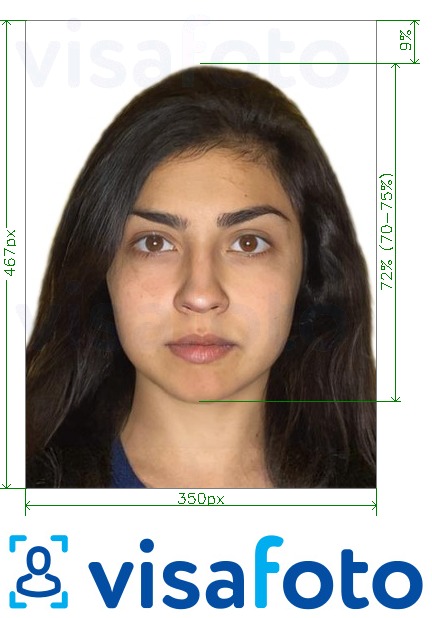 It converts your portrait immediately so that it certainly will meet the official Pakistani passport photo criteria. Visafoto will create two files. The first one is a digital file suitable for electronic submission, and the second one is a printable version.
Here are the brief instructions on how to take a picture and use Visafoto editor online:
Take a selfie or photo with your smartphone or digital camera. Do not care about the background;
Look directly at the camera;
Have a neutral facial expression;
Make sure that your appearance corresponds to the above-mentioned clothing requirements;
Avoid shadows on your face;
Upload your photo to Visafoto.com and get an immediate result. The service will improve the background, install the specified format and size, and improve the quality of the picture. It will comply with all the requirements for a passport photo in Pakistan. If you have any questions, the technical support is working 24/7.
Let's look at an example.
Here is a sample of an original photo: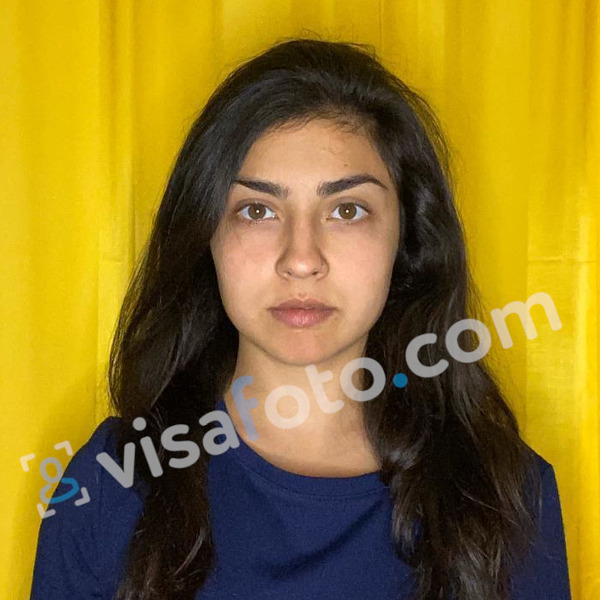 And here are samples of the ready photos:
You can use the same guidance for ID photos in Pakistan and Pakistan visa pic.
If for some reason, you are not happy with the result, Visafoto.com will change the photograph for free or refund 100% of the price.
Pakistan National ID cards
There are different types of Pakistan National ID cards.
Firstly, the Computerized National Identity Card (CNIC) is mandatory for every Pakistan citizen aged 18 and over.
Secondly, there is a Pakistan Card of Origin (POC) aimed to provide eligible foreigners with great privileges in Pakistan, ensuring that the homeland remains closely integrated with expatriates around the world.
Thirdly, a National Identity Card for Overseas Pakistanis or NICOP is issued for Pakistan citizens living abroad and who are citizens of another country that has a dual citizenship agreement with Pakistan. Any Pakistan citizen can apply for the NICOP and travel to Pakistan without a visa.
The easiest way to get any required ID is to apply for it online via NADRA's website or mobile app. NADRA is the abbreviation of the National Database And Registration Authority of the government of Pakistan. Your picture for ID for Pakistan, passport photo in Pakistan, and visa photo for Pakistan is an essential part of any application. Pay attention that your request will be denied in case your photo for an ID card in Pakistan does not meet the official requirements of the government.
Yet, there is good news. Photo specifications for all the mentioned IDs are the same. Follow these rules for passport photos and driving licence photos as well.
How to submit a Photo for Pakistan ID Online at NADRA?
The NADRA website offers the online Pakistan ID application service. To submit your ID photo at NADRA, follow six easy steps:
Visit the homepage of the official NADRA website;
Choose the ID type and fill in your corresponding application form;
Go to the Photograph Upload Section and click Choose button;
Find and select the file that you have received from Visafoto online;
Click Upload button;
Wait until your picture will be displayed in the Uploaded Photo Section.
Well done! You have successfully attached your photo to your application.
How to verify your Pakistani passport / ID / visa photo?
It is always great to know in advance whether your digital photo for a visa or ID card is valid and corresponds to the specifications. There is a free online verification instrument available on the -visa Photograph Guide page of the official website of the Ministry of Interior of the government of Pakistan. Upload your picture here and check it. Pay attention that the size of the image can not be more than 350 KB.
Last update: September 2022.
Links