Passport photo near me
Paper routine always takes time, but this time can always be shortened. If you are going to apply for a new passport or a foreign visa, you definitely need compliant passport-sized photos. Let's find out how to obtain them as quickly as possible.
Option 1: take a passport photo at the nearest photo center
The most common way to get a passport photo. In the U.S., passport photo services are offered by large retail chains, typically pharmacies, such as:
Not so long ago you could use Costco as well, but they have stopped all of their offline photo services.
Keep in mind that photo centers usually don't provide digital versions of photos, which are needed to submit online applications. Or they may be provided for an additional fee, often doubling the cost of the service.
Option 2 (the fastest one): get a passport photo online
In the age of the Internet and smartphones, you no longer need to leave home to take an ID photo. It saves not only the time, but money as well: online services are almost always cheaper than offline ones, and passport photo services are not the exception.
Thanks to Visafoto.com, you can take passport photos by yourself on any background. You will immediately receive versions of your photos for both electronic submission and printing - without any waiting.
Take an image with a smartphone or camera against any background, upload it here and instantly get a professional photo for your visa, passport or ID.
Source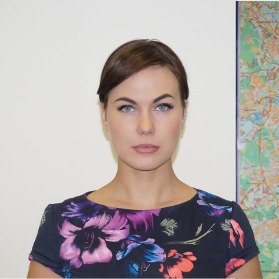 Result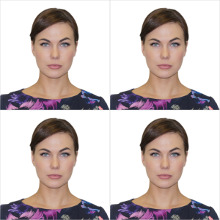 Use a photo like this: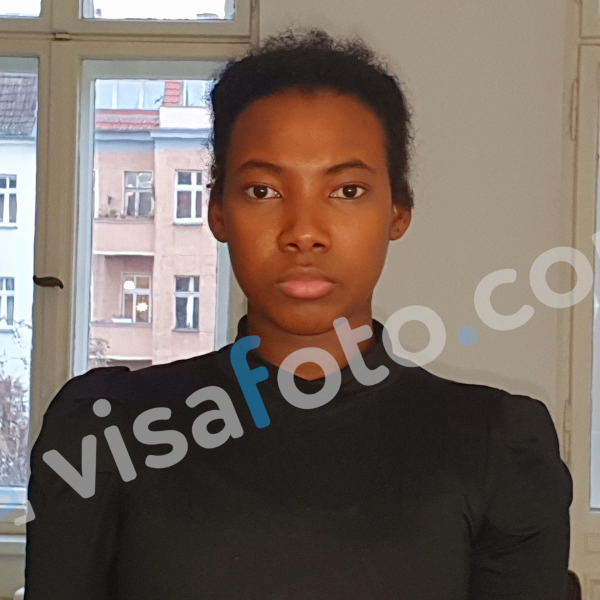 That's how Visafoto converts a homemade portrait into a compliant passport or visa photo:
Replaces the background;
Sets size and format;
Fixes tilt head;
Makes color correction.
Here is a passport photo for electronic submission:
This is a printable version:
Unlike offline photo services, Visafoto controls the result from "A" to "Z". Support helps users in the 24x7 mode.
Choose a document you need the photo for: passport, visa or driving license, ID card and so on. Upload the photo taken at home and in a couple of seconds download the professional result.
For the best confidence get acquainted with our guide for taking high-quality photos for your documents on your own.
How to print a digital passport photo near me?
That's when retail chains mentioned above come to help, as most of them offer printing services as well.
Visafoto provides two versions of photo at once: a digital one for online submissions and one for printing on 4x6 paper (that's a typical postcard size). Print your passport photo in a few simple steps:
Choose the nearest retail store offering printing services (in the U.S., that can be Walgreens, Cosctco, Walmart, CVS).
Order the 4x6 print on glossy paper and download your file. It should contain 2 or 4 individual passport-sized photos on it (depending on the required format of the photo).
Pay the order and choose the location to pick up the result.
Ordering 4x6 print at Walgreens.
List of popular printing services in the U.S.