Spain: Self Employment Visa (Freelance Visa)
One of the most popular countries for immigration, Spain gives potential expats quite a few opportunities to come and settle down. Among various reasons to move, there is financial independence, on which you can get a Spanish residence permit. This article will tell you how to get a Spanish residence permit for self-employed or freelancers.
Table of contents
Spain residence permit for freelancers
People with a regular and sufficient income, wishing to live permanently or temporarily in Spain, can do it based on their financial independence. A Spanish residence permit allows you to enjoy the excelent climate, delicious food and travel to neighboring Schengen countries without a visa.
Spanish residence permit for self-employed is intended for the following categories:
Digital nomads, freelancers;
Entrepreneurs who can work remotely and manage their business from another country;
Well-endowed retirees.
When obtaining a Spanish residence permit for freelancers, there is no need to make investments and purchase real estate. In addition, you can apply for a Spanish residence permit both for yourself and your spouse and children. You can get a Spanish passport and become a citizen of this country in 10 years after obtaining a residence permit.
Spain self-employed visa requirements
The Spanish residence permit for self-employed is not granted to everyone. There are certain conditions for obtaining a Spain residence permit for digital nomads or retirees. The applicant must:
Have a place to live in Spain - own or rent;
Do not have a criminal record;
Have health insurance;
Not be a carrier of a dangerous disease;
Not banned from entering Spain or its partner states.
The freelancer visa does not allow you to earn money in Spain. However, there are no bans on starting a business and creating new jobs for Spaniards.
Minimum income required for a freelancer residence permit in Spain
Calculating the amount of money that would be enough to live in Spain is quite easy. Since 2004, the country has had a living wage Indicador Público de Renta de Efectos Múltiples, or IPREM. According to this system, the minimum wage in Spain in 2022 is €579.02 per month.
To apply for a residence permit in Spain, a freelancer must confirm that the income per family is at least 400% for the head of the family + 100% for each additional family member. In 2022, 400% IPREM value per month is €2.316,08
Spain self-employed visa application process
To obtain a residence permit, a financially independent person must submit a specific package of documents, including:
Application form;
Passport valid for at least one year from the date of application;
Medical certificate;
The internal ID and copies of all its pages;
2 photos 35 x 45 cm in size;
Proof of financial solvency of the applicant;
Health insurance;
Certificate of a criminal record.
It is also necessary to attach a letter describing the motives for obtaining a resident status in Spain.
You must translate all documents into Spanish. The translation should be done by Spanish Consulate specialists or a professional translator accredited by the Consulate. All documents must be submitted to the Spanish Embassy or Consulate in the applicant's country.
A Spanish freelance visa processing time usually takes an average of 3 months. After this period, the applicant receives a visa, which is valid for another 3 months. During this time, s/he needs to enter Spain, get a NIE (foreigner identification number required for transactions with bank accounts and real estate) and take the local police department residence card (Tarjeta de residencia). Check this link for detailed instructions on how to get a Spanish residency card (TIE).
Spanish residence permit for self-employed validity period is 1 year, if you apply the first time.
Get a Spain residence visa photo online!
Spanish visa photo requirements are standard for the whole Shengen zone. Here they are:
The date of a picture cannot exceed six months;
The required Spanish visa photo size is 35x45 mm. You will also need a 32x26 mm photo when applying for a TIE residence card
You must look directly into the camera;
The face must occupy 70-80% of the entire photo;
You must provide a color photo on a white background;
It is preferable to uncover the ears;
Headwear is allowed only for the applicant's religious beliefs;
Glasses with tinted glasses are prohibited.
Here is an example: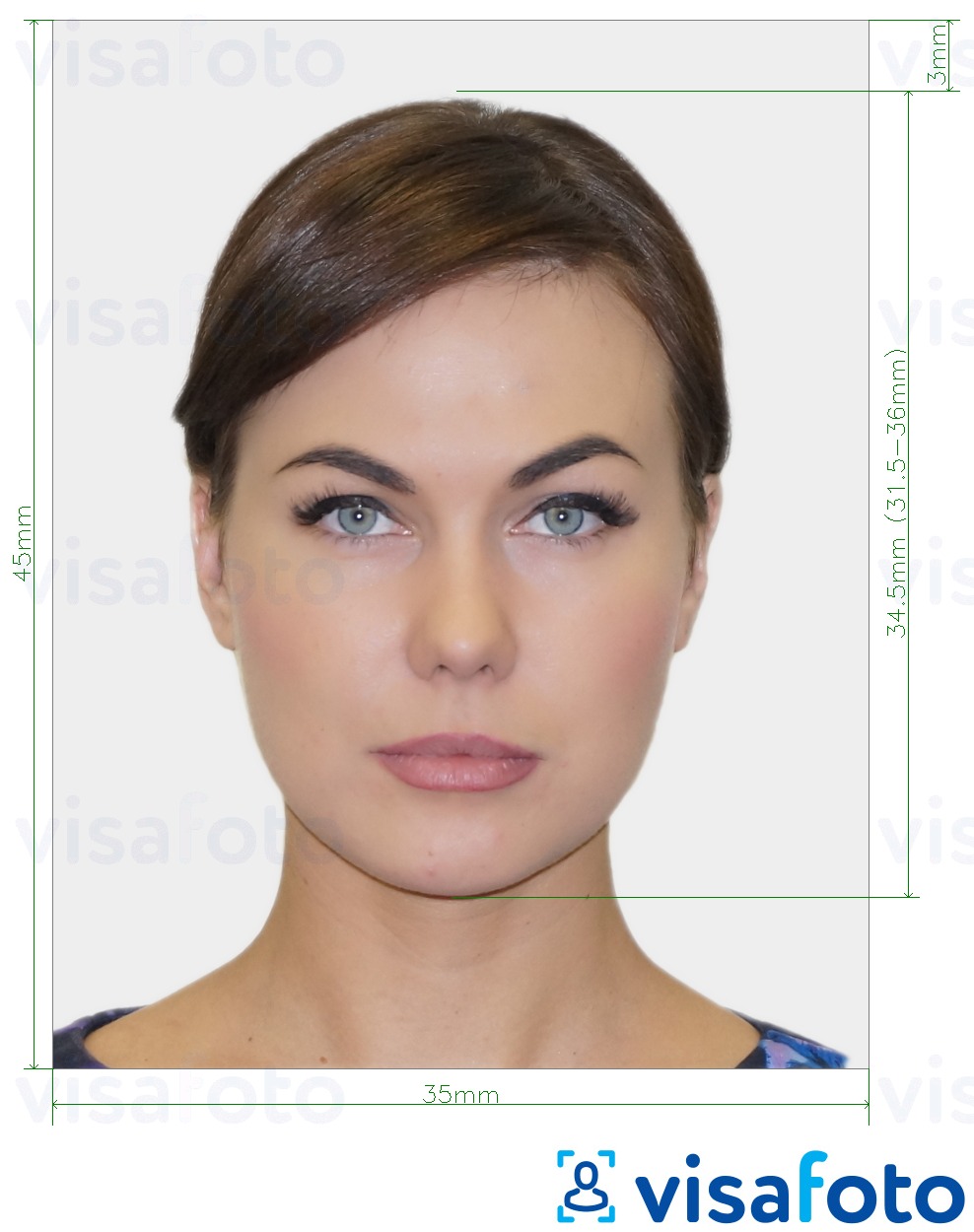 We offer a great solution that can help you everywhere and always: Visafoto. The online document photo editor has been around since 2013 and helps you get an image in just a couple of minutes for all types of documents, including Spanish residence visa and residency ID. All you need is a smartphone with a camera with sufficient resolution!
Take an image with a smartphone or camera against any background, upload it here and instantly get a professional photo for your visa, passport or ID.
Source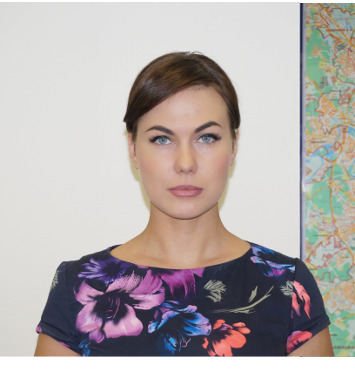 Result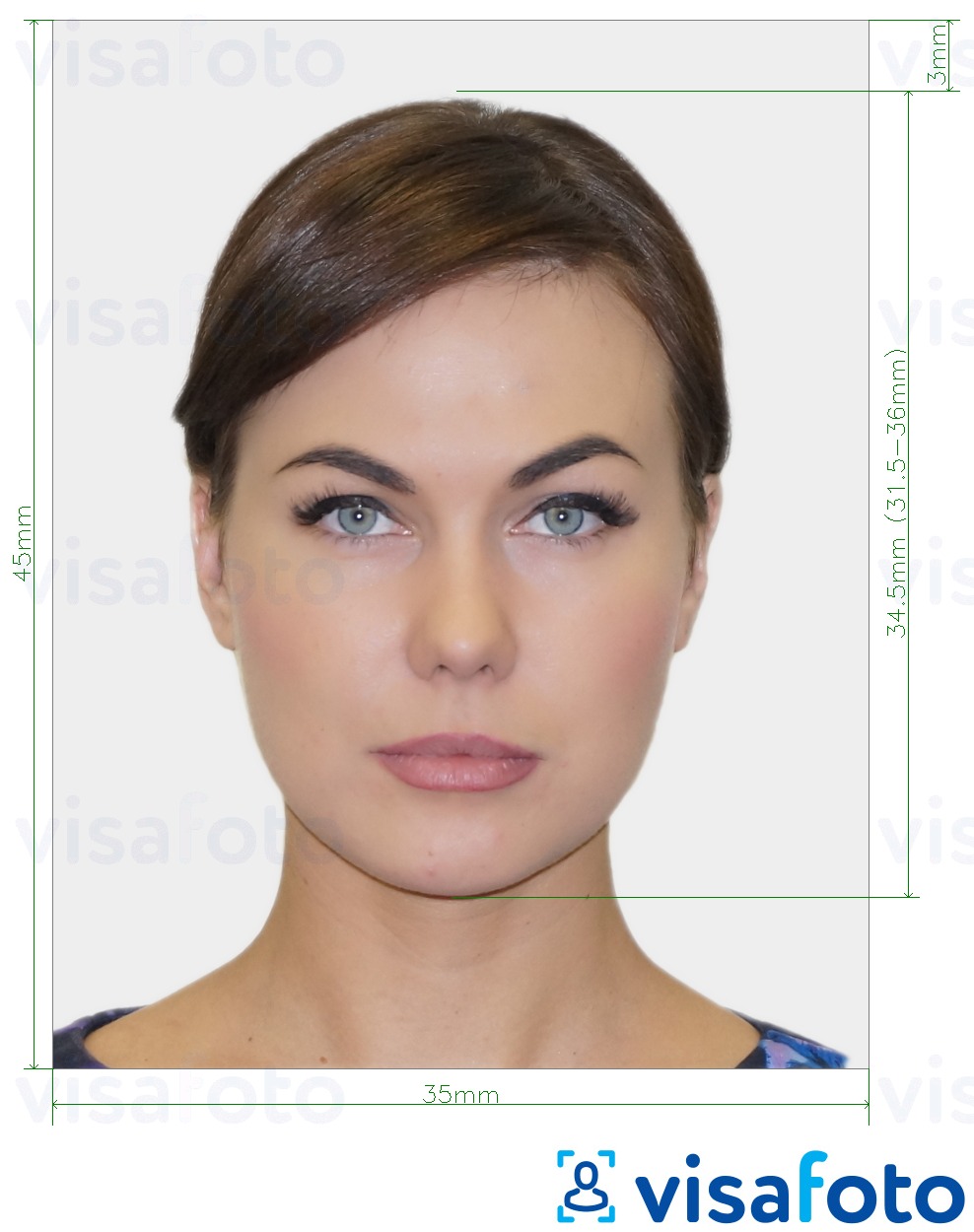 Just take a picture against any background, taking care of your dress code and sufficient lighting. Upload your photo here and download the ready-tio-print file. The service will automatically replace the background, crop the image to the desired size, provide the necessary resolution, color correction, brightness and contrast.
First, take a photo of yours under daylight like this one: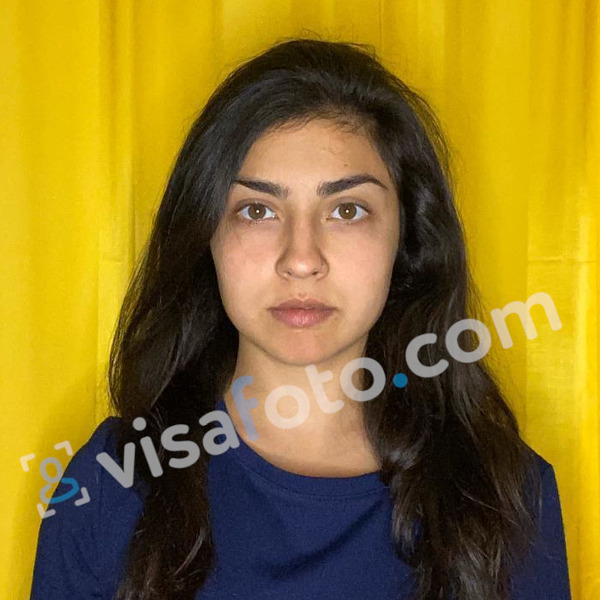 You will have two types of photos: a digital one for electronic applications and another one suitable for printing.
Here they are:
Photos from Visafoto are accepted 99.7% of the time. We wish you the best of luck in obtaining a Spanish residence permit for self-employed and digital nomads!