Spanish visa photo
Although Spain is a part of the Schengen zone, it has separate visa requirements. As a rule, the tourist visa is issued for a short period of time which allows you to stay temporarily in Spain and other Schengen countries. With such a visa you can stay in the country not more than 90 days within a period of 180 days.
You have to provide two photos along with the other papers for the visa application. If the photo does not correspond to at least one of the Spanish visa photo requirements, the package of documents will be considered incomplete and you will have to apply again.
Table of contents
So, high-quality photos are vitally important for your successful Spanish visa processing.
Documents required for Spanish visa application
To obtain a Spanish tourist visa, you must provide the following documents:
completed visa application form;
2 color photographs corresponding photo requirements for Spanish visa;
original and copy of all pages of the passport;
originals and copies of all previous passports;
original and copies of all completed pages of the national ID;
documents confirming hotel booking or renting an apartment ;
health insurance policy with a minimum coverage of € 30,000;
confirmation of round trip tickets or travel by personal or rented vehicle;
documents confirming the financial condition at the rate of 64.53 € per person for each day of stay or at least 580.77 € per trip per person. That can be a bank statement, traveler's checks or a certificate of purchase of currency, etc. A sponsorship letter and financial guarantees of the sponsor can also be submitted.
The list of required documents differs depending on the type of visa.
Spanish visa photo requirements
Spanish visa application photo requirements are:
Photo size for Spanish visa application should be 3.5 x 4.5 cm (35x45 mm);
Head size should be about 3.5 centimeters (from 31.5 m to 3.6 cm);
The photo must be made in color,
The background should be plain white;
The picture should be no more than six months old;
The face should be located in the center;
The photo should be taken in full-face;
The applicant should be looking at the camera;
The photo should show the hair and face;
The ears should be visible.
Here is an example of a Spanish visa photo: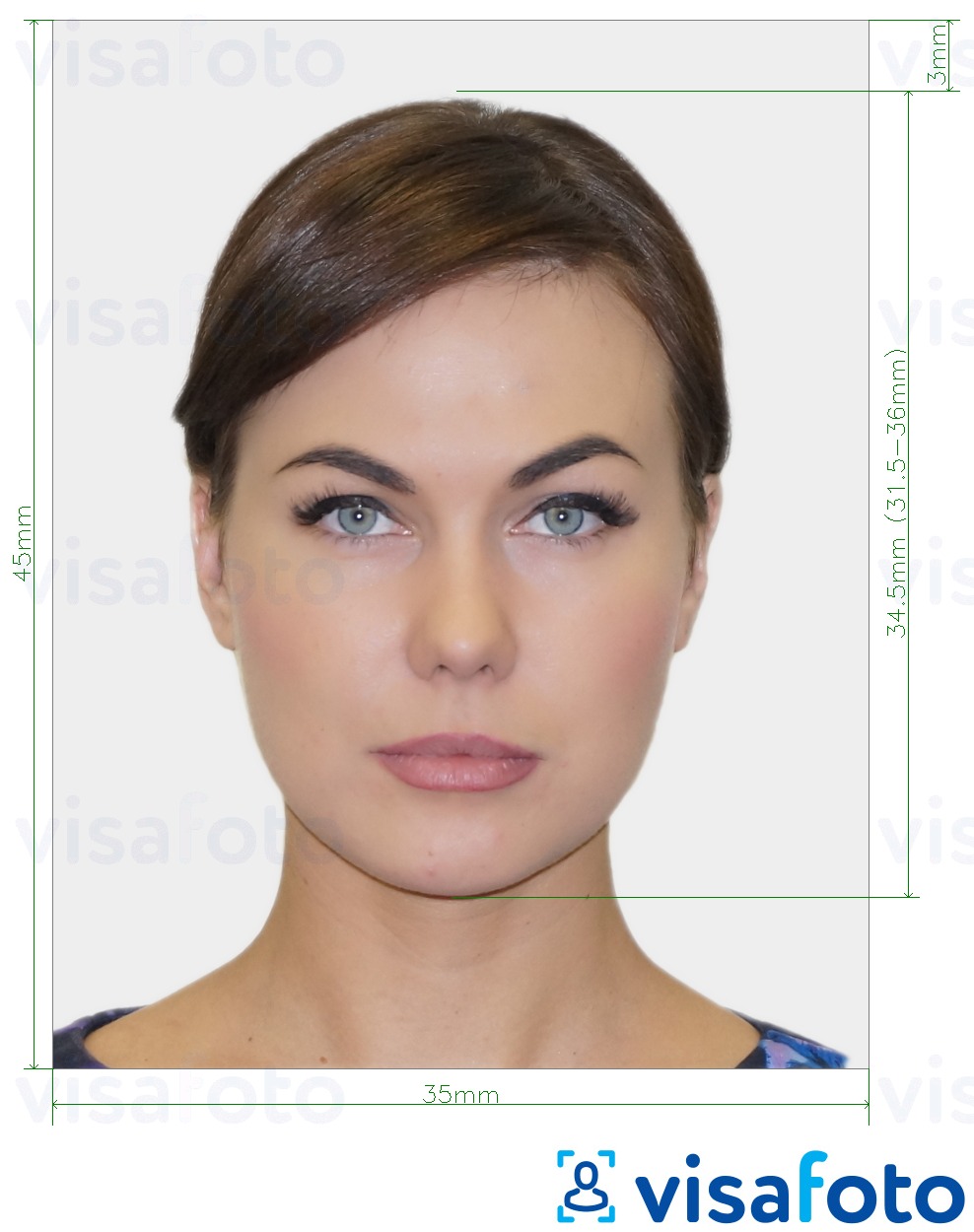 Spanish visa photo tool
What is the best way to take a photo for a Spanish visa application? Since the picture size for Spanish visa application rules are indeed specific and different from most passport-sized photographs, it is best to entrust this task to specialized online tools. With Visafoto you can take a photo for a Spanish visa from anywhere in the world!
Take an image with a smartphone or camera against any background, upload it here and instantly get a professional photo for your visa, passport or ID.
Source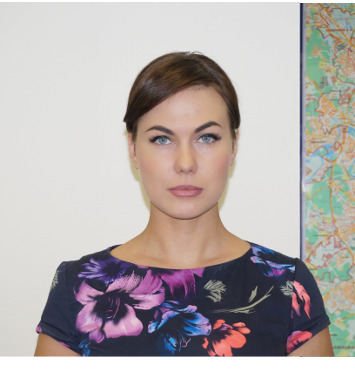 Result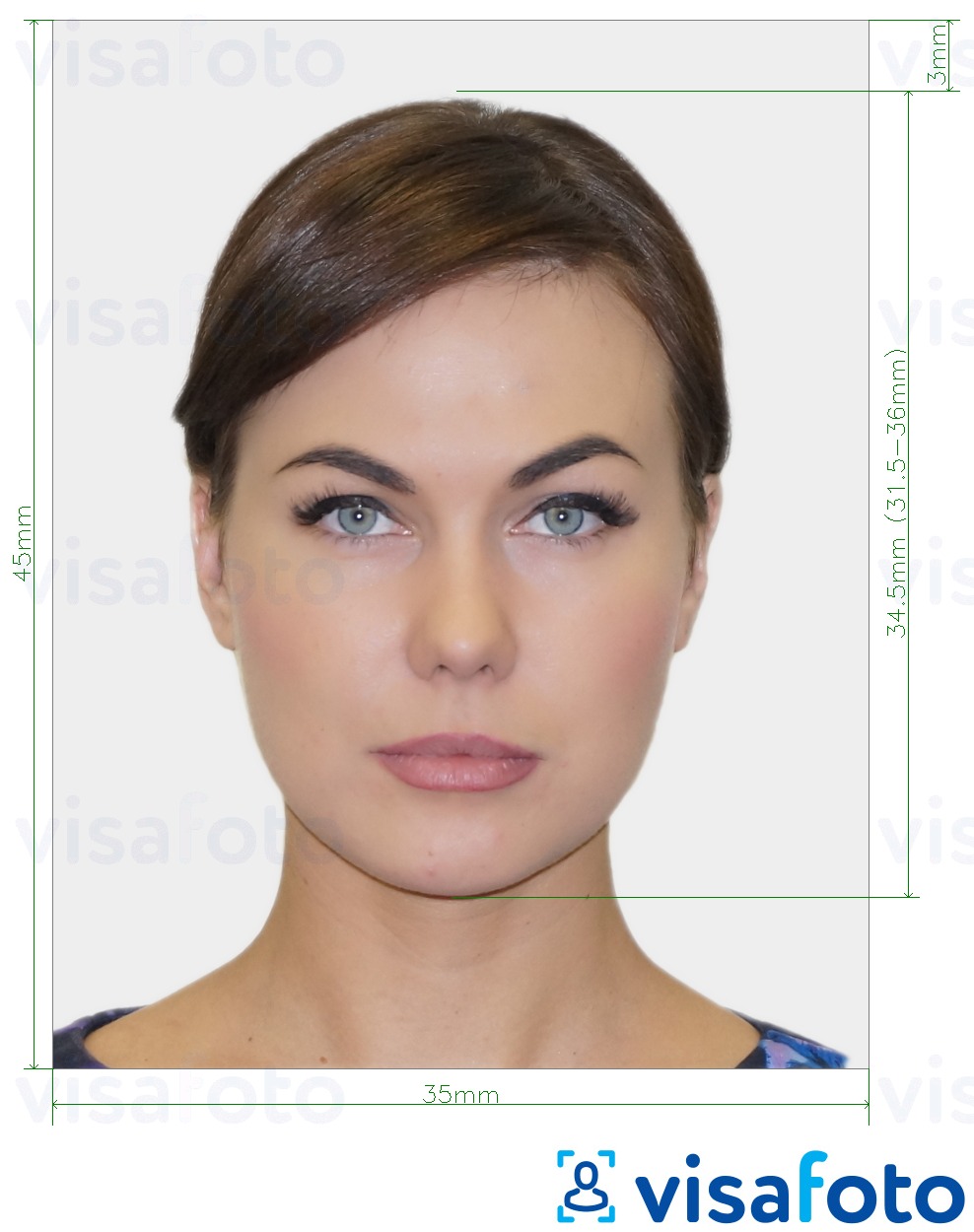 Use our online Spanish visa photo editor for the fastest results. Just upload a full-face shot taken under normal lighting. Visafoto will immediately resize and format it as needed, replace the background with plain white and improve the overall image quality. The resulting image will meet 100% Spanish visa application photo requirements.
First, take a photo of yours under daylight like this: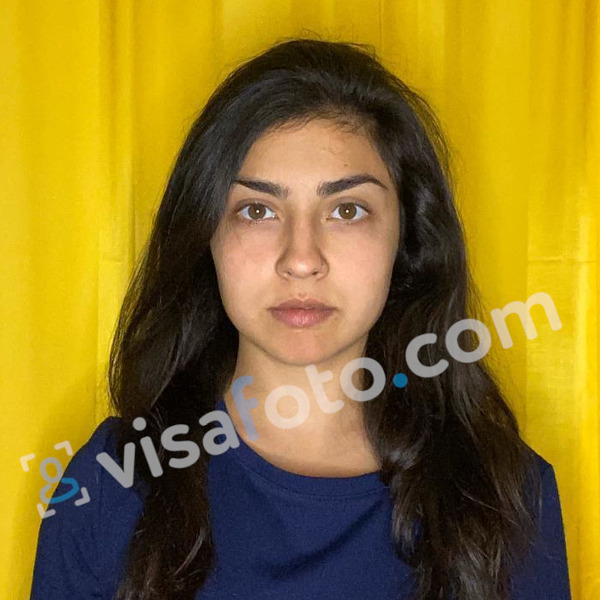 You will have two types of photos. Digital - for electronic applications and a template for printing.
Here they are:
Spanish visa photo: matte or glossy?
The photo should be printed on high-quality matte photographic paper.
Where can I get help with my Spanish visa photo?
At visafoto. Just write a letter to our support team which is ready to help you 24/7.
What types of Spanish visas require photos?
The information above suits the photos to the following types of visa:
Spanish tourist visa photo;
Spanish resident visa photo;
Spanish transit visa photo;
Spanish student visa photo.
Links