UK Passport Photo Requirements And Size
Are you going to renew your British passport or apply for the first one? Don't forget to submit recent passport-sized photos along with your application! You should take the photo within the last month. For passport processing to be fast and convenient, check in advance the United Kingdom passport photo specifications.
Table of contents
The following information will also be helpful for those planning to apply for a British visa: United Kingdom visa photo requirements are the same as the offline British passport.
Printed UK passport photo size and requirements: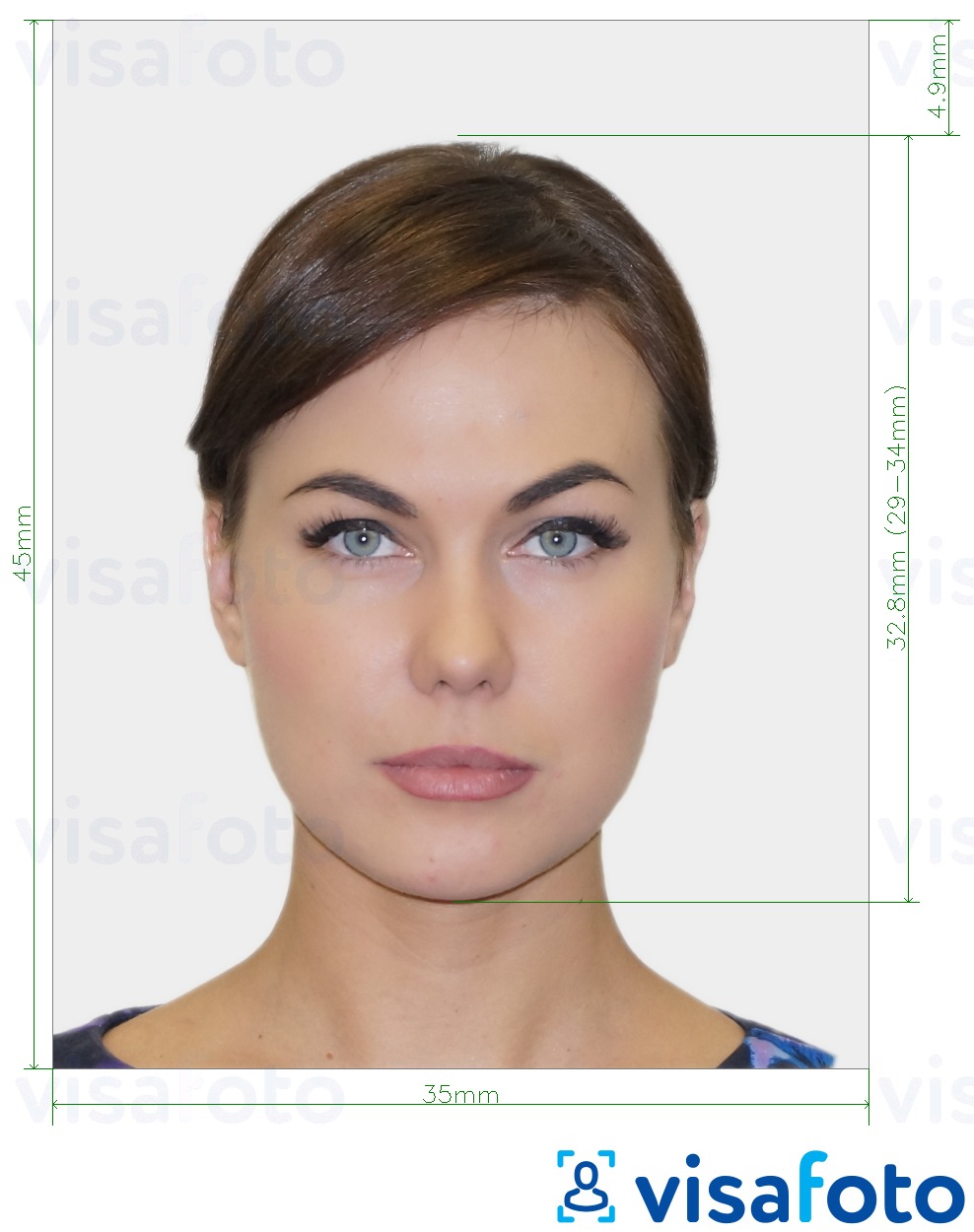 Gov.uk online passport photo size and requirements: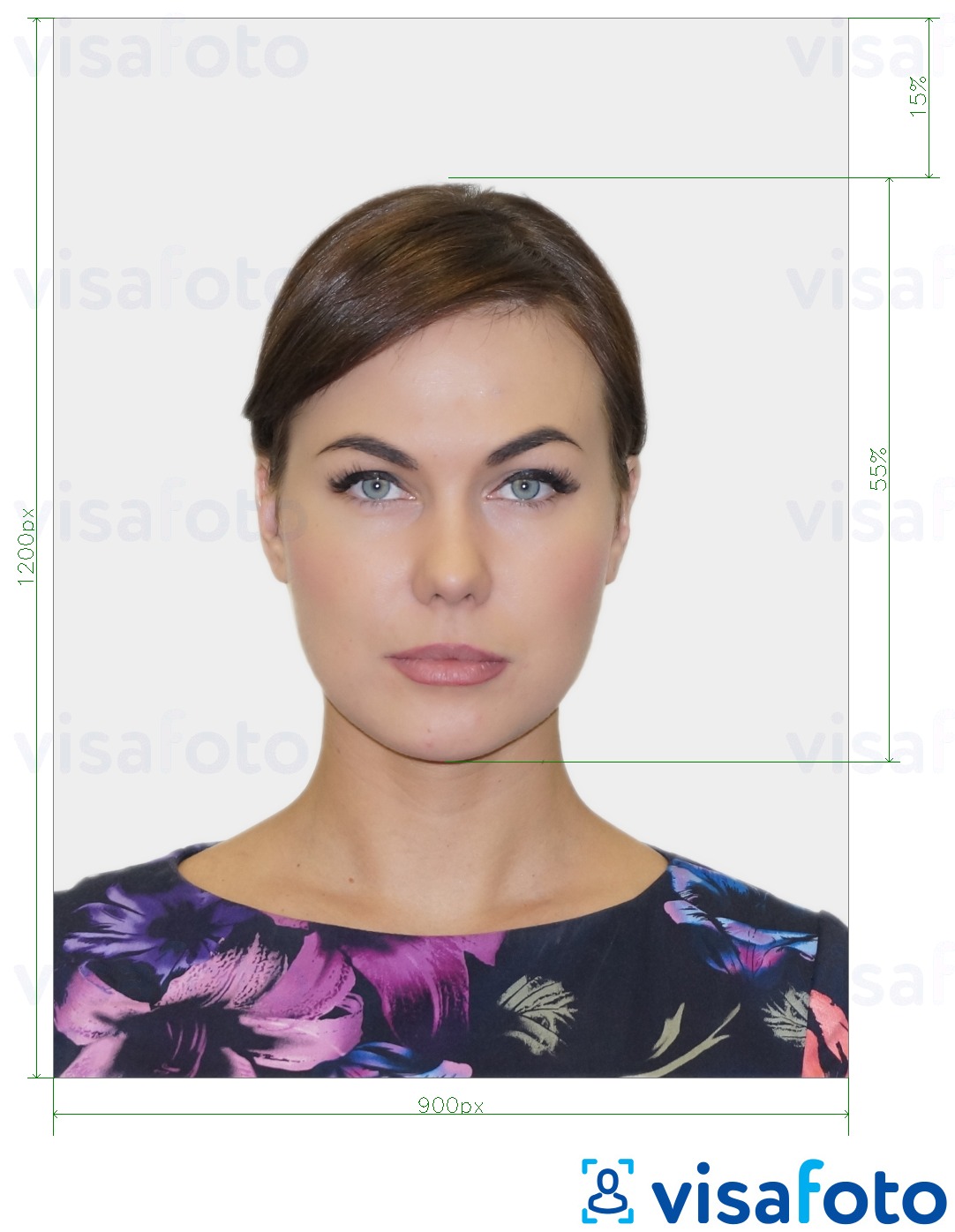 UK passport photo size
There is the same rule for almost all British documents: the size of the photograph in printed form must be 35x45 mm. The required head size (from the top of the hair to the chin) is between 29mm and 34mm high.
British passport photo background
The portrait should be taken against a plain, light-coloured background, preferably the white one. There should be no shadows or objects on the wall.
Colour and lighting
The picture must be in colour and of decent quality: with no strong shadows, blurring or visible pixels.
Pose and facial expression
TThe applicant must face towards and look straight at the camera. You should keep a neutral facial expression with a mouth closed. Eyes should be open and visible.
UK passport photo clothing requirements
UK passport photo rules do not allow the following closet items and accessories:
Headwear and hair accessories, except for religious or medical purposes. Hijabs, turbans etc. are allowed if you wear them daily. Anyway, the clothing shouldn't obscure the face;
Sunglasses;
Uniform of any kind.
Prescription allows glasses, but your eyes are visible without any glare or reflection.
UK online passport photo specifications
If you apply for a passport online, then stick to the following dimensions:
The digital photo for a passport should be at least 600 pixels wide and 750 pixels tall;
The size should be of at least 50KB and no more than 10MB.
The format requirements for digital photos are less demanding than those for printed. Gov.uk online service prepares digital images for printing automatically. However, the official governmental photo tool still does not cope with editing the background and image quality, so it is better to take care of this part of the process in advance.
UK passport photo guidelines
One of the most convenient ways to take a complaint UK passport or visa photo is to use speсialized online photo editors. Visafoto.com instantly crops and formats a picture to match all the UK passport photo criteria.
How to quickly get a compliant UK passport photo online?
Take an image with a smartphone or camera against any background, upload it here and instantly get a professional photo for your visa, passport or ID.
Source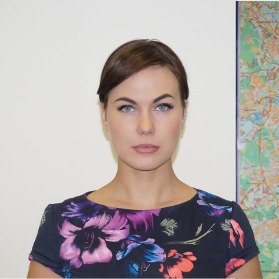 Result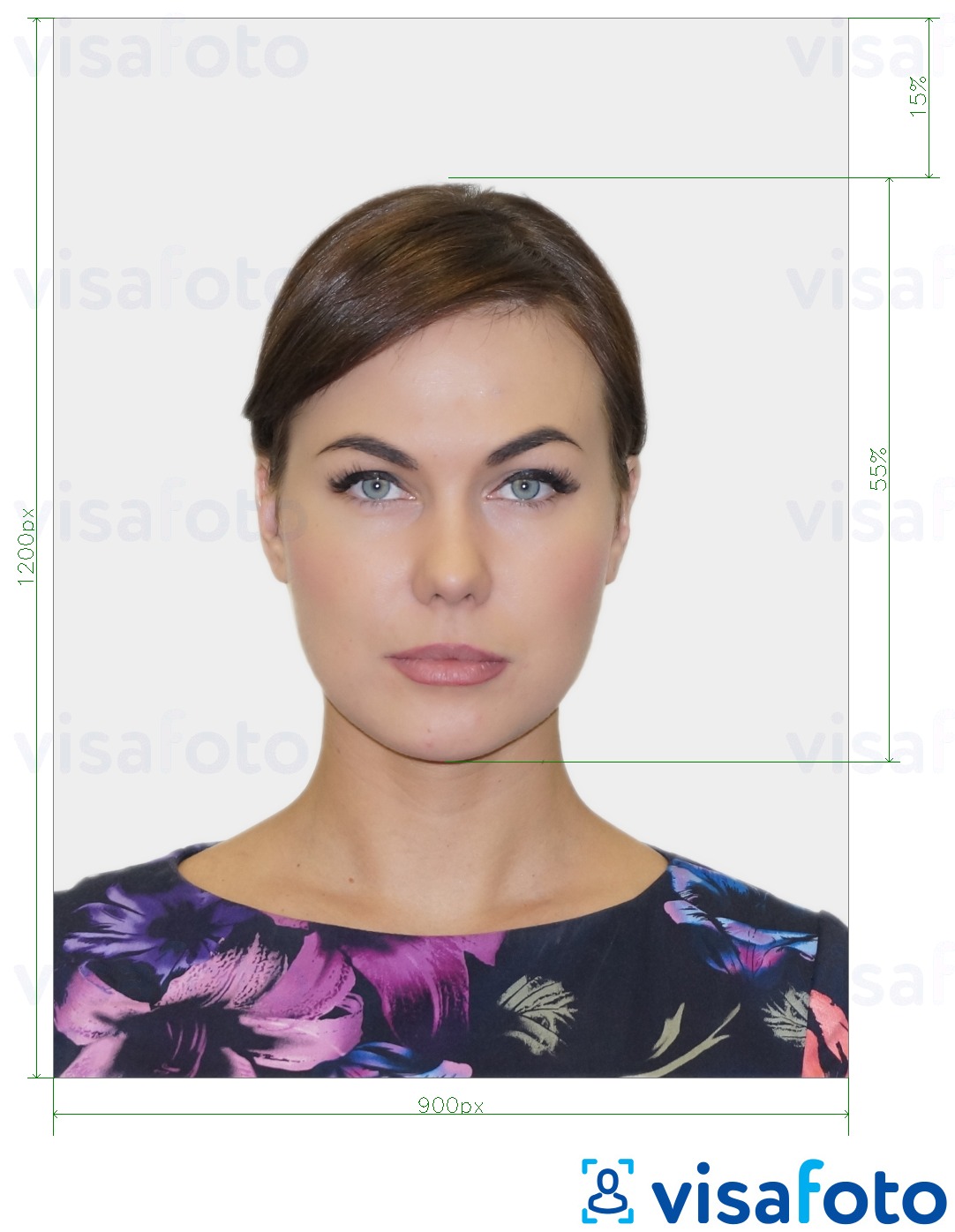 Use the purchased digital photo for an online passport application.
If you apply in a paper form, it's better to choose a 35x45 photo that can be printed on 10x15 cm paper. There will be 4 individual pictures at one postcard-sized print.
You can use the same instructions as the UK visa photo guidelines as well.
How to make sure that my passport photo meets the requirements?
You can validate your photo right during the online passport application process.
Head to the UK government website and choose the Passports, travel and living abroad section;
Go to "Passports" section and click the "Apply online for a UK passport";
Continue answering the questions according to your personal data. After a few steps you will be asked to upload your image. The service will automatically check if it's suitable for your passport.
Validating the photo at Gov.uk
It is convenient that the picture is uploaded at the very start of the application process, before entering detailed data and paying the fee. If something go wrong you can just replace the photo and continue to fill out the form.
If your photo purchased on Visafoto does not pass the check, contact our support team. We will fix the picture completely free of charge.
You can also use the same instructions for creating the UK visa photo and the BNO (British National Overseas) passport photo.
Get the U.K. passport photo online now!
Last update: September 2022