Au Pair Visa Program for the US
In this era of globalization, young people worldwide are continuously looking for ways to broaden their horizons by traveling abroad and getting new experiences. One way to do that is through the Au Pair program in the US. What is it, is it a right fit for you, and how can you get into it? Find out the answers in this article.
Table of contents
What is an Au Pair?
Au Pair participants can reside in the US for twelve months to care for a child while living in an American family and receive a stipend of $195.75 per week. The annual income, therefore, ranges from $10,000 to $14,000. You will also get an additional $500 to take educational courses at an accredited institution of your choice. Accommodation and meals are provided free of charge.
As a rule, au pair babysitters deal exclusively with children: they look after their daily routines, pack and take them to school. Other duties include preparing meals for the children, including school lunches. The nanny also keeps the children clean and tidy by changing clothes, doing laundry, and helping to tidy their rooms.
The working hours of the au pair are regulated by US law: you can help a family with children for up to 45 hours per week, not more than 10 hours per day. You will have one and a half free days per week and one whole weekend per month, from Friday evening to Monday morning. You also have the right to two-week paid holidays per year.
Which benefits can you get from an Au Pair program?
Au Pair in the USA is considered one of the best cultural exchange programs in the world, and for a good reason. Due to the Au Pair, you can get cultural exchange experiences from living in an American family, professional training and childcare experience, and a chance to study in a US post-secondary educational institution that counts for academic credit. You may also get financial value from the program through a subsidy for your academic coursework and compensation for your childcare work.
Among the general Au Pair benefits in the U.S.A. are:
A reward of $195.75 per week. This is the minimum that participants can expect as, by law, this amount is the minimum wage in the United States. The stipend may be higher if required by the laws of a particular state;
Studying at a college or university. This is also a prerequisite for participation in the program. It is up to the participant to choose the courses at an accredited institution. You can select non-academic programs or the so-called CEU (continuing education unit). These are continuing education courses which include both theoretical and practical studies;
The host family pays travel costs to America;
The guest receives an exciting experience, improves the language, and learns a new culture. And the host family shifts some of the housework to an assistant and allows themselves a slightly more relaxed lifestyle.
Once you complete the program, you get a thirty-day grace period that you can devote entirely to traveling.
Au Pair Eligibility
Young people looking to be an Au Pair have to fulfill these criteria:
Speak fluent English;
Have graduated secondary school or equivalent;
Aged between 18 and 26 years old;
Proven to be physically able to follow the whole course of the program;
Be personally interviewed, in English, by a representative from an organization who will report this to the welcoming family;
Pass a background investigation, including psychometric checks.
How to apply to be an Au Pair in the US
17 government-accredited agencies in the USA are authorised to accept au pairs. This means it is impossible to contact the US family and arrange everything without intermediaries. You have two options: directly contacting one of the official Great Au Pair USA agencies or their representatives in your country. The latter option has the advantage that important information will be available in your language.
The following responsible step is to choose a host family. Candidates do this on their own. Finding a suitable host in the USA is not difficult - there are thousands of families waiting for their helper. The initial communication occurs on www.greataupairusa.com website, where participants and families fill in their profiles in advance. The prospective au pair writes a letter to the family they like about themselves, their hobbies, their motivation for participating in the program, and their plans for the future. This is followed by correspondence and phone calls.
After you choose the family (and the family chooses you), the American agency prepares an invitation letter, the DS2019 (Certificate of Eligibility) form, health insurance, and the SEVIS fee form. After the participant has covered the costs of the documents, the American sponsor sends the original documentation by courier.
U.S. visa application for Au Pair
You must apply for a J-1 visa to participate in Au Pair, which is intended for exchange programmes.
Once you're sure that you've chosen the right program, here are the steps of application:
Contact a designated sponsor to take part in its Au Pair program. Look for such sponsors here;
Follow the selection process by the sponsor;
Learn the cost of the program from the sponsor and pay if you agree;
Get your Form DS-2019 from the sponsor;
Pay the Student and Exchange Visitor Information System (SEVIS) fee here;
Fill out the DS- 160 form online on the U.S. Department of State website and pay the $160 fee. Ask your local US embassy/consulate on ways to pay;
Schedule your visa interview;
Attend your visa interview with the following documents:

Your original Form DS-2019;
Form DS-160 confirmation page;
Your valid passport;
Your visa application photo that fulfills requirements;
Visa application fee receipt;
Other documents as applicable.

Get your result from the interviewing officer and wait if your visa is accepted, then retrieve it.
Au Pair visa (J-1) documental requirements
Here are the documents you will need to have with you on your interview:
Your passport, valid until 6 months after your stay in the US is over;
Filled out DS-160 form;
Interview appointment confirmation;
Your DS-2019 form;
SEVIS fee payment receipt;
Visa fee payment receipt;
Au Pair and host family agreement;
Invitation letter.
J-1 visa photo requirements
The photo you submit must fulfill these parameters:
The picture must not be older than six months;
The photo's background must be plain white;
The US visa photo size is 2x2 inches (5x5 cm) in print and 600 - 1200 pixels in digital;
Face to photo ratio: your face should occupy about 70% of the picture.
Here is an example: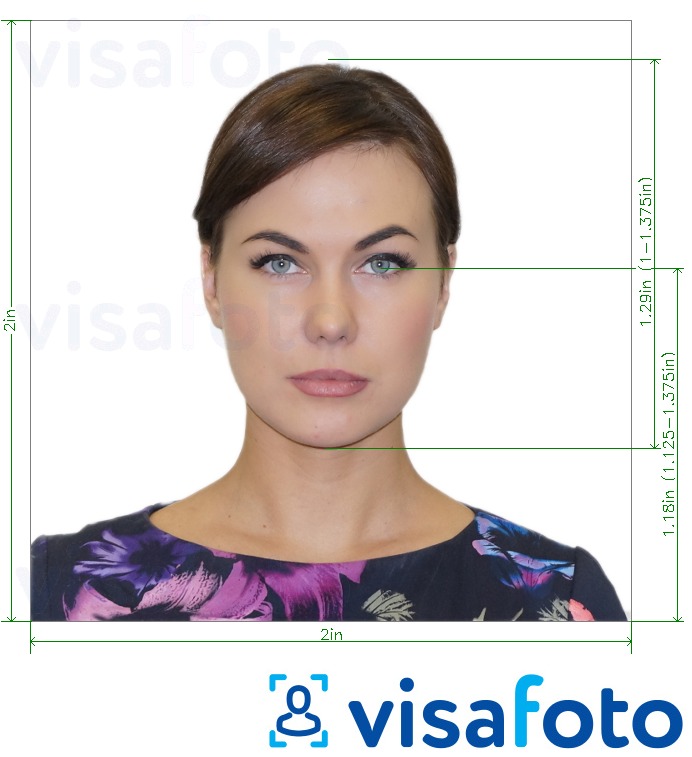 Applying to be an Au Pair can be a long process; you will need to go through selections and other procedures, so we recommend you to save time and resources where you can. You may choose to get your photos handled by a professional tool that guarantees that your picture will fully satisfy the parameters up to the subtlest details and be accepted by the embassy or consulate.
Visafoto has been processing US visa pictures since 2013, and it's so easy to use! Just upload a portrait (or even a selfie) of you taken in decent lighting, with proper dress code, and properly posed: look straight to the camera and keep a neutral expression. Visafoto will take care of the rest.
Take an image with a smartphone or camera against any background, upload it here and instantly get a professional photo for your visa, passport or ID.
Source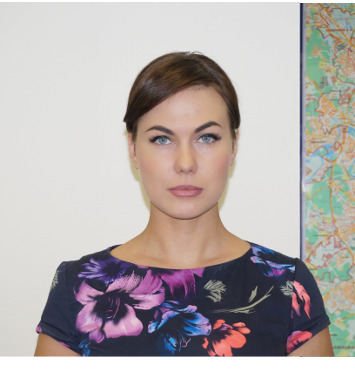 Result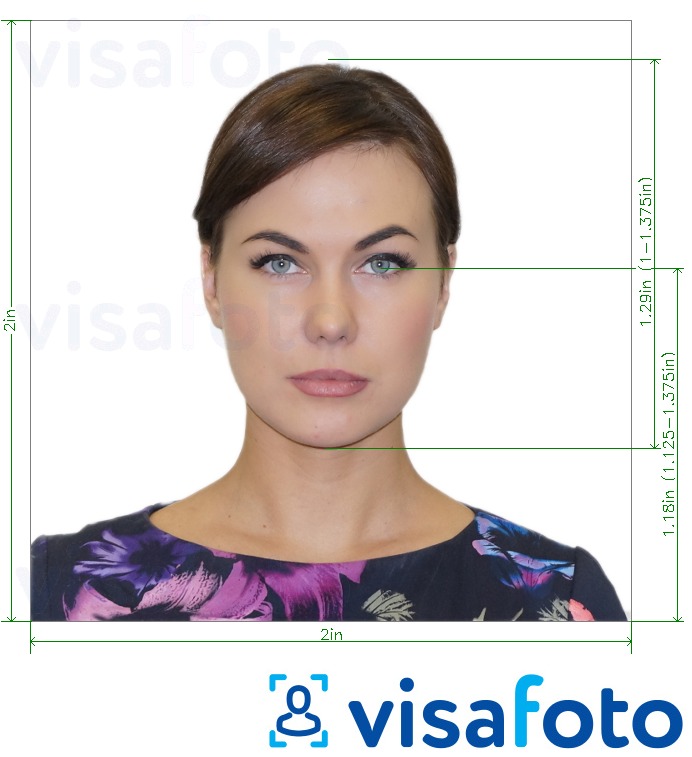 Take an image with a smartphone or camera against any background, upload it here, and instantly get a professional photo for your visa, passport, or ID.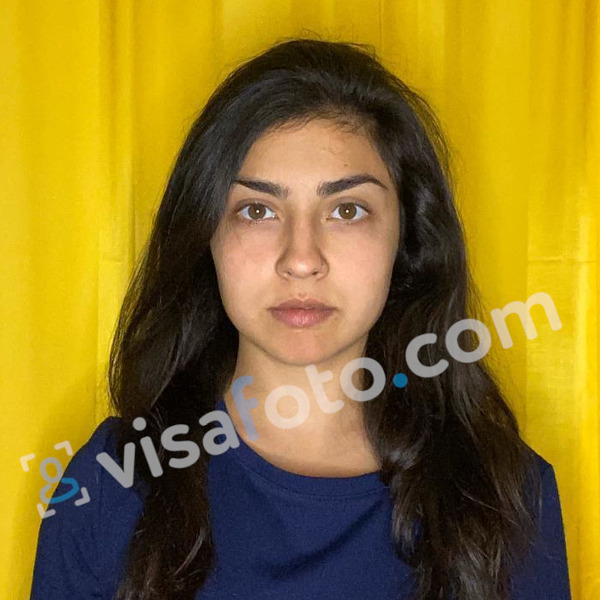 You will get two files from Visafoto: a digital photo for electronic applications and a template ready for printing.
Can you extend your Au Pair US program?
Yes, you can extend your J-1 visa for 6, 9 or 12 months. You will need to apply with your host family and pay the fees needed to extend with them.
Links