How to Get a U.S. Green Card Based on Marriage
One of the grounds for a Green Card is marriage to a U.S. citizen. In this article, we will tell you how to obtain a Green Card based on your marriage. It is not an easy process, but it is possible with a full set of documents and by following all the legal rules!
Table of contents
Getting a Green Card through Marriage: Benefits
If you marry a U.S. resident, you can get a Green Card and then U.S. citizenship fairly quickly. (A Green Card is also called a Permanent Resident Card or a Form I-551 Registration Card).
A person who is married to a U.S. citizen may obtain such a document, provided that the couple resides in America. The Green Card entitles you to:
Work.
Study.
Live in the United States.
If the foreign spouse has children under 18 years old, they may also receive a Green Card as an adopted child of a U.S. citizen.
Green Card Application Documents
Two sets of documents must be submitted to USCIS. One must be provided by the Green Card applicant and the other by a resident or citizen of the United States.
Documents to be submitted by the applicant:
Confirmation of change of status (adjustment of status);
Biographic information;
Report of medical examination I-693 (medical form);
I-765 U.S. work authorization;
Temporary travel document I-131, which allows you to travel in/out of the country;\
2 passport-sized photos.
Documents to be submitted by the U.S. citizen
Proof of affinity form I-130 (petition for a foreign national relative);
Proof of citizenship (birth certificate or valid passport will do);
Proof of ability to pay I-864 (affidavit of support) of the U.S. citizen. A letter from your employer stating your paycheck should also be sent.
A curriculum vitae of a U.S. citizen or resident.
Please note: The more documents you provide to prove your union with an American citizen, the more likely you are to receive a Green Card. Such proof may include:
Before and after marriage photos, wedding pictures.
Joint bank accounts.
Joint credit card statements.
Tax returns filed jointly by husband or wife.
Copies of correspondence confirming a romantic relationship between spouses.
Proof of living together, such as a rental agreement.
Hotel reservations and airline tickets as proof of joint travel.
Proof of joint property.
Within 60-90 days of applying, the applicant will receive an Employment Authorization Card. You also have the option of applying for an Advance Parole to travel to and from the United States.
You will be notified 2-3 weeks after your application that your documents have been received and processed.
You will also need to have your fingerprints taken. After the fingerprints are processed and you confirm that you have no criminal record, you will be scheduled for an interview with a time, date and location. After the interview, the officer will put a temporary Green Card stamp in your passport. If successful, you will receive your plastic card by mail.
If you were married less than two years ago, you will receive a Married Green Card for two years. To obtain a permanent U.S. Green Card through marriage, you must be in a marital relationship for more than 2 years.
Is it possible to keep the Green Card in case of divorce?
For situations where spouses no longer live together, immigration law allows an I-751 petition for a change of status. In order to qualify, the foreign spouse must prove that they entered into the marriage for love and family, and that the marriage ended in divorce, and deportation would result in extreme hardship for the foreign spouse. In addition, eligibility is based on the abuse of the Green Card spouse by the American spouse. The abuse can be physical, emotional, and/or financial. Anyway, for a successful case it is necessary to consult a lawyer.
If you have been married for more than 5 years and have been naturalized to the United States, you can stay in this country even after your divorce, without the need for any petition.
Green card photo specifications
The Green Card photo requirements for 2022 are as follows:
The required Green Card photo size is 2 x 2 inches;
The resolution of the photo must be 301 dpi.
Head height: 1.29 in.
From bottom of photo to eye line: 1.18 in.
The size of the head from chin to top is 22-35 mm (1-1 3/8 inches), that is, 50-69% of the photo height.
The color of the skin in the picture should be natural.
The background must be white.
Applicant must not wear uniform. The exception is religious clothing.
Headwear is not allowed. Only those that the applicant wears at all times due to religious beliefs are allowed.
No headphones, wireless or wired, may be photographed. Photos with a hearing aid or similar device are allowed.
Retouching is not allowed.
The photo must be recent, taken no earlier than six months ago.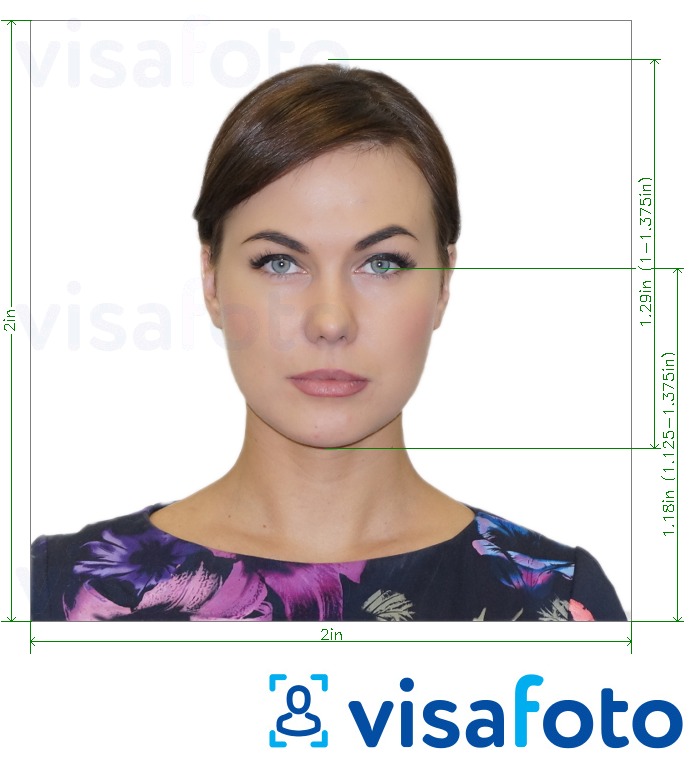 Get a Green Card photo online!
With Visafoto Document Photo Editor you can take a photo quickly, online, from anywhere in the world! At the same time it will meet all the requirements.
Take a photo in full-face in any photo (selfies or ask someone to take a photo).
Upload your picture to Visafoto.
Download the processed image.
Take an image with a smartphone or camera against any background, upload it here and instantly get a professional photo for your visa, passport or ID.
Source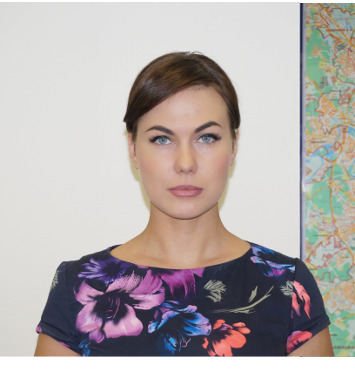 Result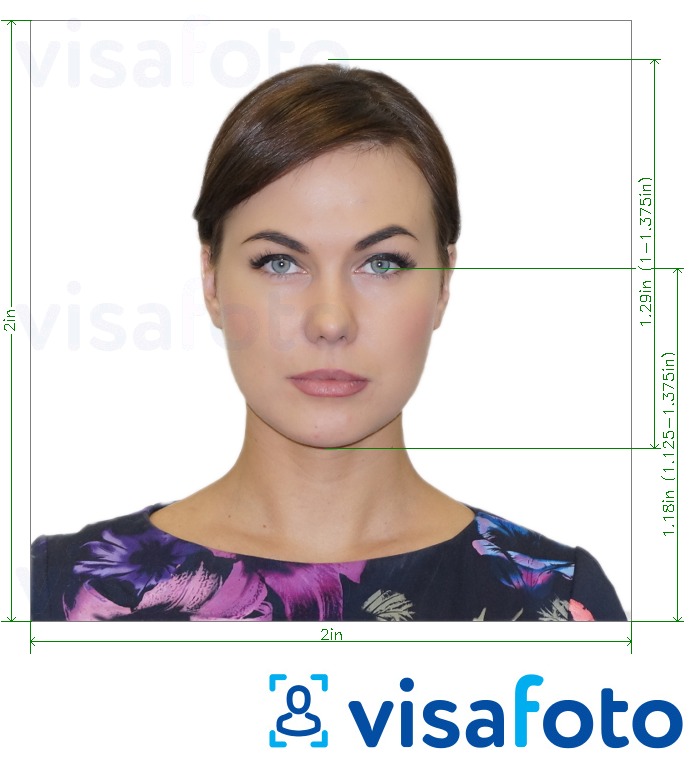 Visafoto will change the background, adjust the resolution, do some color correction, and crop the photo to the required size.
The original picture: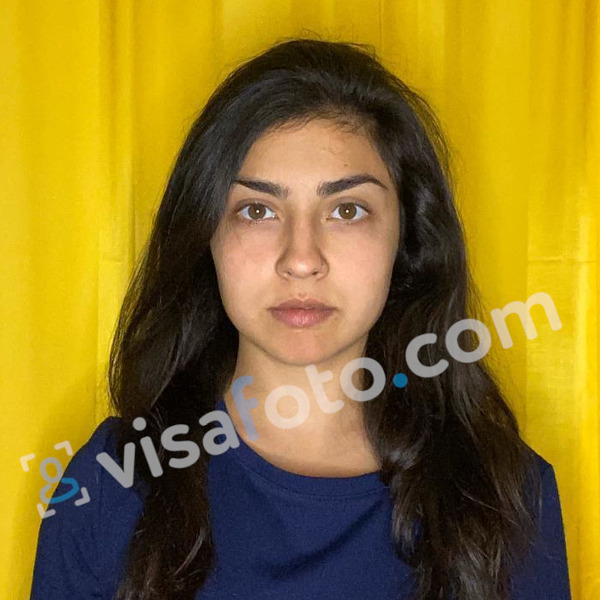 The pictures you will get:
Be assured, your photo will meet all legal requirements. Good luck getting your Green Card!
Links